Catholic Bishops Denounces Obama's Assault on Religious Liberty: Urges Congress to Pass the Respect for Rights of Conscience Act
By Brandon Moseley
Alabama Political Reporter 
Wielding new executive powers under the 2010 Healthcare Reform and Affordability Act (commonly known as Obamacare) to set health insurance plan minimum standards no U.S. President before has ever held, President Barack H. Obama has ordered that all health care plans must offer family planning services with no copayments and has refused to exempt religious employers such as hospitals and religious schools from following his executive mandate. 
Bishop Timothy M. Dolan, President of the U.S. Conference of Catholic Bishops, writing in the 'Wall Street Journal' said that the Obama administration has "refused to exempt religious institutions that serve the common good—including Catholic schools, charities and hospitals—from its sweeping new health-care mandate that requires employers to purchase contraception, including abortion-producing drugs, and sterilization coverage for their employees."
The mandated services include sterilization, all FDA-approved birth control (such as the IUD, Depo-Provera, 'morning-after' pills, and the abortion-inducing drug Ella), and "education and counseling" to promote these among all "women of reproductive capacity."  Obama's rule has been made final by order of the U.S. Department of Health and Human Service despite over 55,000 citizens comments asking that the government provide a religious exception to the order for people of conscience.
Bishop Dolan wrote "On Friday, the administration reaffirmed the mandate, and offered only a one-year delay in enforcement in some cases—as if we might suddenly be more willing to violate our consciences 12 months from now. As a result, all but a few employers will be forced to purchase coverage for contraception, abortion drugs and sterilization services even when they seriously object to them." "Surely it violates freedom of religion to force religious ministries and citizens to buy health coverage to which they object as a matter of conscience and religious principle."
Bishop Dolan continued, "Coercing religious ministries and citizens to pay directly for actions that violate their teaching is an unprecedented incursion into freedom of conscience. Organizations fear that this unjust rule will force them to take one horn or the other of an unacceptable dilemma: Stop serving people of all faiths in their ministries—so that they will fall under the narrow exemption—or stop providing health-care coverage to their own employees."
The Bishops are calling on Catholics and other people of faith and conscience to contact their Congressmen and Senators and ask them to cosponsor the Respect for Rights of Conscience Act. The bill will "correct the threats to religious liberty and rights of conscience posed by PPACA."  The Respect for Rights of Conscience Act has been introduced in Congress."  The bill is H.R. 1179 in the U.S. House of Representatives and in the U.S. Senate it is Senate Bill S. 1467."
Congressman Jo Bonner (R) from Mobile and Rep. Robert Aderholt (R) from Haleyville have both already cosponsored the Respect for Rights of Conscience Act.  The bill has 120 cosponsors in the House and 29 in the Senate (when you include the two sponsors).
See: www.usccb.org/news/2012/12-012.cfm.
For more information, see: www.usccb.org/conscience
Slow absentee voting in Tuscaloosa sparks outrage, possible legal action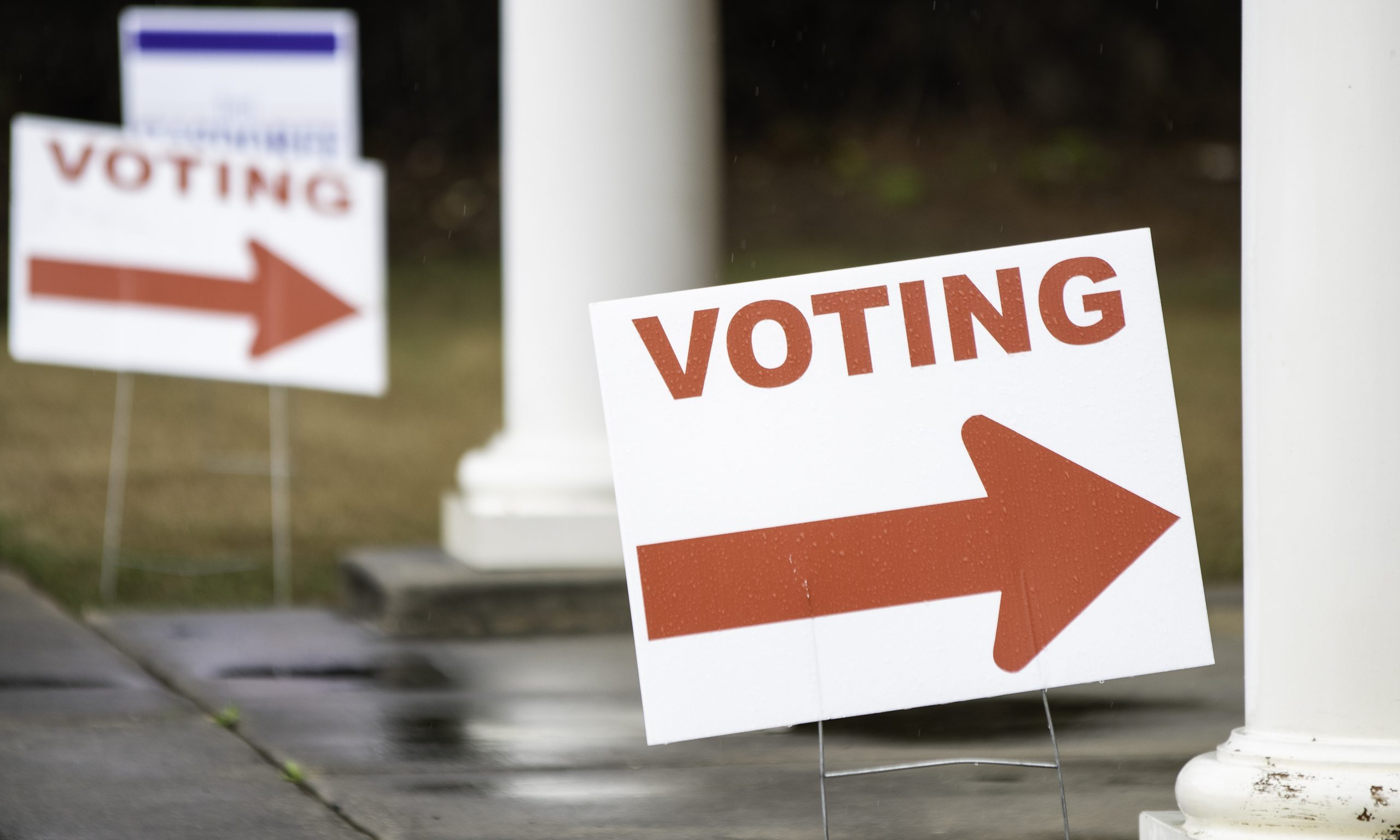 Long lines and slow absentee ballot processing in Tuscaloosa County have left voters outraged and the Doug Jones campaign threatening legal action. 
On Wednesday, Jones' campaign attorney, Adam Plant, sent a letter to Tuscaloosa County Circuit Clerk Magaria Bobo, outlining a number of issues with ongoing absentee voting and promising to take legal action if Bobo doesn't improve the process on the final day, Friday. Among the issues documented by Plant were incredibly long lines that left some voters waiting more than five hours and an inefficient process that managed to take in fewer than 100 absentee ballots in six hours. 
Additionally, Plant noted that Bobo has hired her family members to help process absentee ballots and at least one family member had made disparaging remarks on social media about voters. 
"You and those acting on your behalf are suppressing the vote of qualified Alabama voters," Plant wrote in the letter. "If you are unable or unwilling to execute your duties competently, and allow Tuscaloosa voters to exercise their voting rights without undue burdens, we will take further action."
In an interview with the Montgomery Advertiser on Wednesday, Bobo noted that her office had received more than 13,000 requests for absentee ballots — a remarkable uptick from the 3,000 or so her office usually receives — and there had been problems in managing that number of ballots while also adhering to social distancing guidelines within the office. 
However, as Plant's letter notes, the massive increase in absentee ballots for this election shouldn't have been a surprise. Also, Secretary of State John Merrill had made additional funds available to absentee managers to facilitate hiring extra staff, purchasing additional computers and staying open longer hours to accommodate the anticipated increase. 
In a press release on Wednesday, the Alabama Democratic Party criticized Bobo and her family members, and the release included screenshots of Facebook posts from Bobo's daughter lashing out at voters who complained about the long wait times. 
"No voter should have to wait in line for hours to exercise their rights," said ADP executive director Wade Perry. "We should leverage every tool we have to make voting easier, not harder. Also, it should go without saying that election workers should not insult the very people they are employed to serve. If Ms. Bobo is incapable of processing voters quickly, someone else needs to do the job."