CONGRESSMAN BACHUS ANNOUNCES LEGISLATIVE VICTORY FOR NORTHERN BELTLINE
By Brandon Moseley
Alabama Political Reporter 
Congressman Spencer Bachus (R) from Vestavia announced that he was able to preserve language in the transportation bill keeping the Appalachian Development Highway System (ADHS) as a separate program and protecting its dedicated funding stream.
 Rep. Bachus said, "We have fought for many years to put all of the pieces in place for the completion of the Northern Beltline. The State of Alabama has recently pledged to expedite it. It is essential to complete this important economic development project as the people of Alabama have been promised."
 The House Transportation and Infrastructure Committee voted early this morning to accept Rep. Bachus's recommendation to keep ADHS as a separate program with its own dedicated funding stream.  The Senate version of the bill may merge the ADHS with other programs potentially threatening the funding for the ADHS and the Northern Beltway.
The full House will still have to vote on the Transportation bill and then any differences between the House and the Senate versions will have to be reconciled in a conference committee.
Rep. Bachus's press release said that "Congressman Bachus has been a longtime proponent of the Northern Beltline to promote economic development and highway safety in Central Alabama. He worked to originally include the Northern Beltline project in the Appalachian Development Highway System."
Rep. Bachus is a member of the House Transportation and Infrastructure Committee but is on leave due to his duties as Chairman of the Financial Services Committee.
The 51 mile long Northern Beltline will stretch from I-59 near the Deerfoot Parkway to I-59/I-20 near Bessemer and will intersect with I-65 and the future I-22.  The project is expected to cost $3.4 billion and was recently listed as one of the top five legislative priorities of the recently formed Birmingham Business Alliance.  The federal government is expected to provide 80% of the funding and the Alabama Department of Transportation will pay the matching funds.  Governor Bentley has recently said that the state is exploring making the new interstate (to be named I-959) a toll road.  Construction on the first segment of the new interstate could begin as early as next year and may take as long as 25 years.
Tom Howard, the general manager of U.S. Steel's real estate division told the Birmingham News: "We think it (the Northern Beltline) is one of the largest economic development projects ever for the region."  Thousands of acres of undeveloped land could possibly be opened up for development by construction of the beltline.  U.S. Steel is the largest landowner in Jefferson County and along the proposed route. 
The first segment to be constructed is expected to be 3 miles connecting AL 75 and AL 79 north of Pinson.  ALDOT has already purchased 90% of the land needed for the segment which is estimated to cost $80 million.
Some critics of the project in the local environmentalist community have questioned the selection of the route, the potential environmental impact, and the necessity of the project.
 The project could be delayed if there is a long debate in the Congress over the new six-year transportation bill.
Congressman Spencer Bachus represents Alabama's Sixth Congressional District which includes all or parts of Jefferson, Blount, Shelby, Chilton, and Bibb Counties.  Rep. Bachus faces a March 13th primary challenge from Teaparty Activist Al Mickle, Blount County Probate Judge David Standridge, and Alabama State Senator Scott Beason.  The winner of the Republican Primary will face Democratic Party opposition in the November 6th election from either USAF Colonel Penny Huggins Bailey or Birmingham Attorney William "Bill" Barnes.  Terry Reagin from Leeds is collecting signatures to be on the ballot in November as an independent.
http://bachus.house.gov/index.php?option=com_content&task=view&id=1235
Governor declares state of emergency ahead of Tropical Storm Zeta
Zeta is currently a tropical storm over the Gulf of Mexico, but it is predicted to make landfall as a category one hurricane.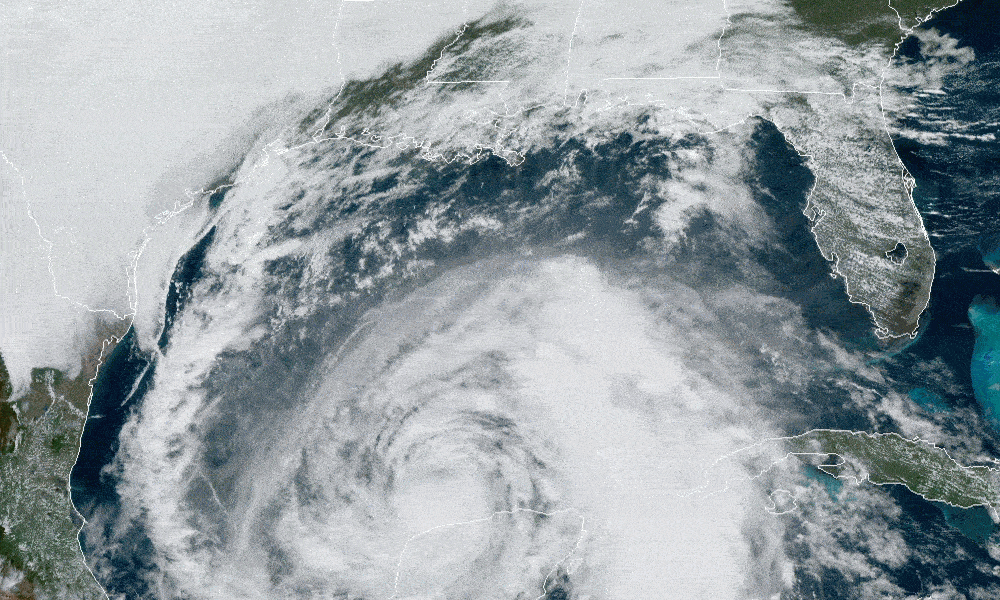 Alabama Gov. Kay Ivey on Tuesday issued a state of emergency as Tropical Storm Zeta approaches the Gulf Coast.
"Ahead of Tropical Storm Zeta's anticipated landfall Wednesday evening as a Category 1 hurricane, I am issuing a state of emergency effective today at 4:00 p.m.," Ivey said. "While this storm is not expected to have an impact as large as storms we've seen move through the Gulf earlier this year, we want to be in the best place possible to respond to anticipated rain, storm surge and mass power outage. I encourage everyone to remain weather aware and tuned in to their trusted news source as this storm could shift direction or change intensity. We continue to track the path of this storm and will stay in touch with the people of Alabama with any updates."
Zeta is currently a tropical storm over the Gulf of Mexico, but it is predicted to make landfall as a category one hurricane. The National Hurricane Center is predicting Zeta to make landfall in Mississippi on Wednesday and then proceed toward Alabama, but these storms can and do move.
A more easterly track could prove devastating to the Alabama Gulf Coast as was the case with Hurricane Sally, which shifted course in September, hitting Alabama, though Zeta is expected to be weaker than Sally at landfall.
The storm surge from the Mississippi-Alabama border to Dauphin Island is forecast to be 5 to 8 feet. Mobile Bay to the Alabama-Florida border is expected to have 3 to 5 feet of storm surge and from the border to Navarre, Florida, could experience 2 to 4 feet of storm surge.
Hurricane force winds are a possibility with this storm. Tropical force winds are expected to be an issue for Southern Mississippi and Alabama well inland. There is expected to be heavy rainfall across the state Wednesday night into Thursday morning.
The Baldwin County Emergency Management Agency announced that sandbags are available inside the county commission office at Robertsdale Central Annex (22251 Palmer Street) until 4:30 p.m. Tuesday and from 8 a.m. until 4:30 p.m. Wednesday or while they last.
Bring any help and shovels you will need. There is a limit of just 25 bags per person. Alabama's coastal counties are currently under a Tropical Storm Warning, a Storm Surge Warning for Mobile County and a High Rip Current and High Surf Warning.
Congressman Bradley Byrne said, "I just finished up briefings from Alabama EMA, FEMA, and the National Hurricane Center regarding #Zeta. We should not take this storm lightly and should start making preparations right away. After sundown Wednesday, I'd encourage everyone in Southwest Alabama to stay home and off the roads until sunrise Thursday. This storm will have impacts as far north as Montgomery, so those in Washington, Clarke, and Monroe counties will see tropical storm force winds and heavy rain. I'd encourage everyone to charge their phones and other necessary electronics. If you have an emergency during the storm, call 911 and do not try to drive."
Coastal Alabama is still in the process of recovering from Hurricane Sally which hit the state on Sept. 15.