Roby, Aderholt, and Bachus All Blast Obama Budget
By Brandon Moseley
Alabama Political Reporter 
President Barack H. Obama released his 2013 budget request Monday morning and there were no significant spending cuts.  Congressman Robert Aderholt (R) from Haleyville, Congressman Spencer Bachus (R) from Vestavia, and Congresswoman Martha Roby (R) from Montgomery all issued statements critical of the President's fiscal policies.
Congressman Robert Aderholt said, "In the President's State of the Union address he again promised to make the tough choices necessary and prioritize spending as mandated by the Budget Control Act," said Aderholt. "However, upon preliminary review of his FY13 budget request I have great concerns this year's budget looks all too familiar. Once again, the President's request grossly under funds vital security priorities like maritime and border security and is riddled with the same budget gimmicks as last year, including $317 million in increased airline ticket taxes that stand no chance of passing in either Chamber."
Congressman Spencer Bachus said, "President Obama's budget offers more of the same: more spending, more taxes, and more big government. Instead of honestly addressing the need for spending and entitlement reform, the President has proposed a grab bag of gimmicks and extra borrowing that will further worsen the deficit. As House Financial Services Committee Chairman, I will make sure the Committee scrutinizes every dollar of spending the President proposes for programs under our jurisdiction, and I encourage my fellow committee chairman to do the same. It is unacceptable to me for America to continue down the same path of spending, borrowing, and overregulation that has put so many European countries in financial and economic peril."
Congresswoman Martha Roby said, "This budget proposal is severely flawed. The President uses thinly disguised budget gimmicks to hide billions in new spending and distort the truth. The President proposes a rapid increase in government spending in future years financed by a toxic brew of tax increases and debt that will undercut sustained free-market growth. And, most shocking, the President completely turns his back on his 2009 pledge to cut the deficit in half by the end of his first term. Under this plan, he calls for the fourth consecutive trillion dollar deficit."
Rep. Roby said, "This looks like a budget submitted by a President who knows that his plan will never be scrutinized in the Democratic Senate. And why would it? The Senate hasn't passed a budget in more than 1,000 days. Without the burden of seriousness, the President has proposed a plan for campaigning—not a plan for governing."
It is estimated that America's national debt will have grown by $6.4 trillion during just President Obama's first term.  According to the budget submitted by President Obama even with nearly $2 trillion in new taxation the budget won't be balanced any time in the foreseeable future.  Last year President Obama's budget proposal died in the U.S. Senate.  The Republican controlled U.S. House of Representatives passed a budget largely written by Rep. Paul Ryan (R) from Wisconsin.  That budget also died in the Democrat controlled U.S. Senate which has not passed a budget in over a thousand days. 
Rep. Aderholt represents Alabama's 4th Congressional District.  Rep. Bachus represents Alabama's 6th Congressional District.  Rep. Roby Represents Alabama's 2nd Congressional District.
To read Rep. Bachus's statement:
http://bachus.house.gov/index.php?option=com_content&task=view&id=1241
To read Rep. Roby's remarks:
http://roby.house.gov/press-release/roby-states-president%E2%80%99s-budget-calls-%E2%80%98fourth-consecutive-trillion-dollar-deficit%E2%80%99
To read Rep. Aderholt's comments:
http://aderholt.house.gov/news-releases/aderholt-statement-on-presidents-fy13-budget-request/
Trump Truck and boat parades this weekend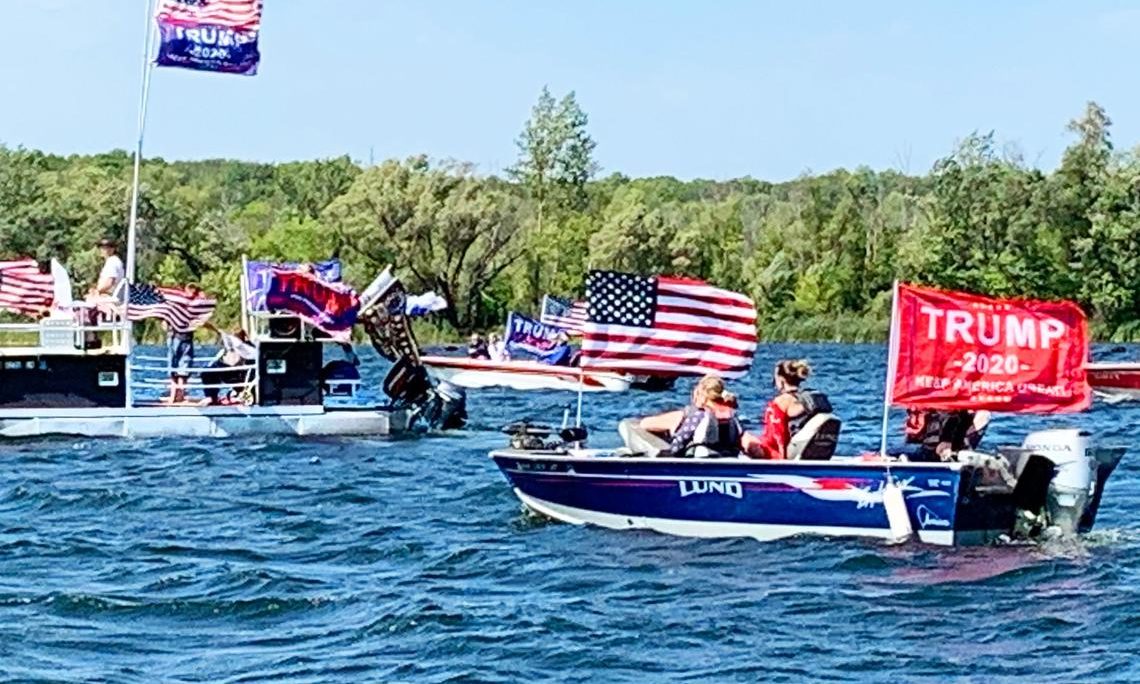 As Election Day draws near, Alabama Republicans are excited about promoting the re-election of Donald J. Trump as President and the election of Tommy Tuberville for U.S. Senate. This weekend two pro-President Trump events are happening in the state. There will be a truck parade from Ashland to Phenix City on Saturday sponsored by the Clay County Republican Party, while there will also be a boat parade on Wilson Lake in the Shoals sponsored by the Colbert County Republican Party on Sunday.
The pickup trucks will assemble at the Ashland Industrial Park in Clay County, 8240 Hwy 9, Ashland. There is a pre-departure rally at 10:00 a.m. central standard time. The trucks will depart at 11:00 a.m. and then proceed on a parade route that will take them into the bitterly contested swing state of Georgia. The Trump Pickup Parade will wind through east Alabama and West Georgia traveling through LaGrange and Columbus before concluding near the Alabama/Georgia line in Phenix City, 332 Woodland Drive, Phenix City at approximately 2:00 p.m. central time. Speakers will begin at 3:00. Trump flags will be on sale at the event.
The Phenix Motorsports Park will be hosting what sponsor hope could possibly the world's largest Pickup Tuck parade in U.S. history that is routing over 50 mile through Georgia in effort to "pickup" President Trump's numbers in GA.
A number dignitaries have been invited to address the Phenix City rally, including Coach Tuberville. Former State Sen. Shadrack McGill, Trump Victory Finance Committee member former State Rep. Perry O. Hooper Jr., and Paul Wellborn, the President and CEO of the largest Family owned Kitchen Cabinet manufacture in the USA are among the featured speakers who have committed to speak at the event.
Entertainment will be provided by: Charity Bowden, an up and coming country music singer who was the runner up on "The Voice". Charity will sing 'I am Proud to be an American' as well as songs from her Voice performances. The McGill Girls will also perform. The three beautiful and talented sisters will be singing patriotic songs in three part harmony. Geoff Carlisle, a professional DJ will be keeping the crowd pumped with music and entertainment.
Following the speakers and the entertainment there will Trump truck-vs- Joe Bidden truck races down the drag strip for the finale.
The Northwest Alabama boat parade will be on Sunday. The boats will gather at 2:00 p.m. near Turtle Point and then the flotilla will parade around the open waters of Wilson Lake til 3_00 p.m.. There will be a contest for best decorated Trump boats.
Trump supporters have held a number of large boat parades across the state to show their support for the re-election of Pres. Trump.
Boat parade sponsors say that this parade will be: pro-American, pro-law enforcement, pro-military.