U.S. Fish and Wildlife Service Lists the Snuff Box Mussel as Endangered Species
By Brandon Moseley
Alabama Political Reporter 
In a press release, the U.S. Fish and Wildlife Service announced that the federal agency had listed two freshwater mussels – the rayed bean and the snuffbox – as endangered under the federal Endangered Species Act.  The two mussels are found in river systems in the eastern United States.  The snuffbox mussel is native to Alabama as well as Arkansas, Illinois, Michigan, Indiana, Kentucky, Minnesota, Ohio, Tennessee, Missouri, West Virginia, Pennsylvania, Wisconsin, and Ontario, Canada.  The rayed bean mussel is not known to be native to Alabama.
According to the U.S. Fish and Wildlife Service, the snuffbox mussel no longer can be found in 62% of the creeks and streams it used to live in historically.
The final rule adding the snuffbox mussel to the endangered species list was published in the Federal Register on February 14, 2012.
According to the U.S. F.W.S. press release: "Threats to both the rayed bean and the snuffbox include loss and degradation of stream and river habitat due to impoundments, channelization, chemical contaminants, mining and sedimentation.  Freshwater mussels require clean water; their decline often signals a decline in the water quality of the streams and rivers they inhabit."
Under the Endangered Species Act (ESA) the "endangered" tag means "a species is in danger of becoming extinct throughout all or a significant portion of its range."  Killing, harming, taking, or possessing an endangered species is illegal under the ESA.  It is also illegal to possess, export, import, move, or sell an endangered species without authorization from the U.S. Fish and Wildlife Service.  No federal agencies may "authorize, fund, or undertake" any action which might jeopardize an endangered species in any way.
Now the U.S. Fish and Wildlife Service will develop a recovery plan for the snuffbox mussel and supervise efforts to conserve the snuffbox mussel habitats.
The scientific name for the snuffbox mussel is Epioblasma triquetra.  They prefer living in small to medium sized freshwater creeks with swift current but can also be found in larger bodies of water. The snuffbox mussels eat microscopic organisms, algae, and decaying matter.  Snuffbox mussels are hurt by dams; sedimentation from farming, construction, dredging, logging, and mining; runoff from farms, factories, feedlots, chemical spills, and sewer treatment plants; and competition from the invading zebra mussel.  The snuffbox mussel is found in both north and south Alabama.
Critics of the Endangered Species Act is that it is too broad, lacks sufficient Congressional oversight, and gives the federal government far too much authority over state and local governments and over the activities of private landowners.  They also argue that the ESA fails to consider the economic cost of placing the needs of some minor little species over the needs of people.  The list of species covered under the endangered species act has grown over the years to over 1400.
For more about the snuffbox mussel:.
http://www.fws.gov/midwest/endangered/clams/snuffbox/index.html
Secretary of state says office will assist voters in complaints if local authorities punish voters without masks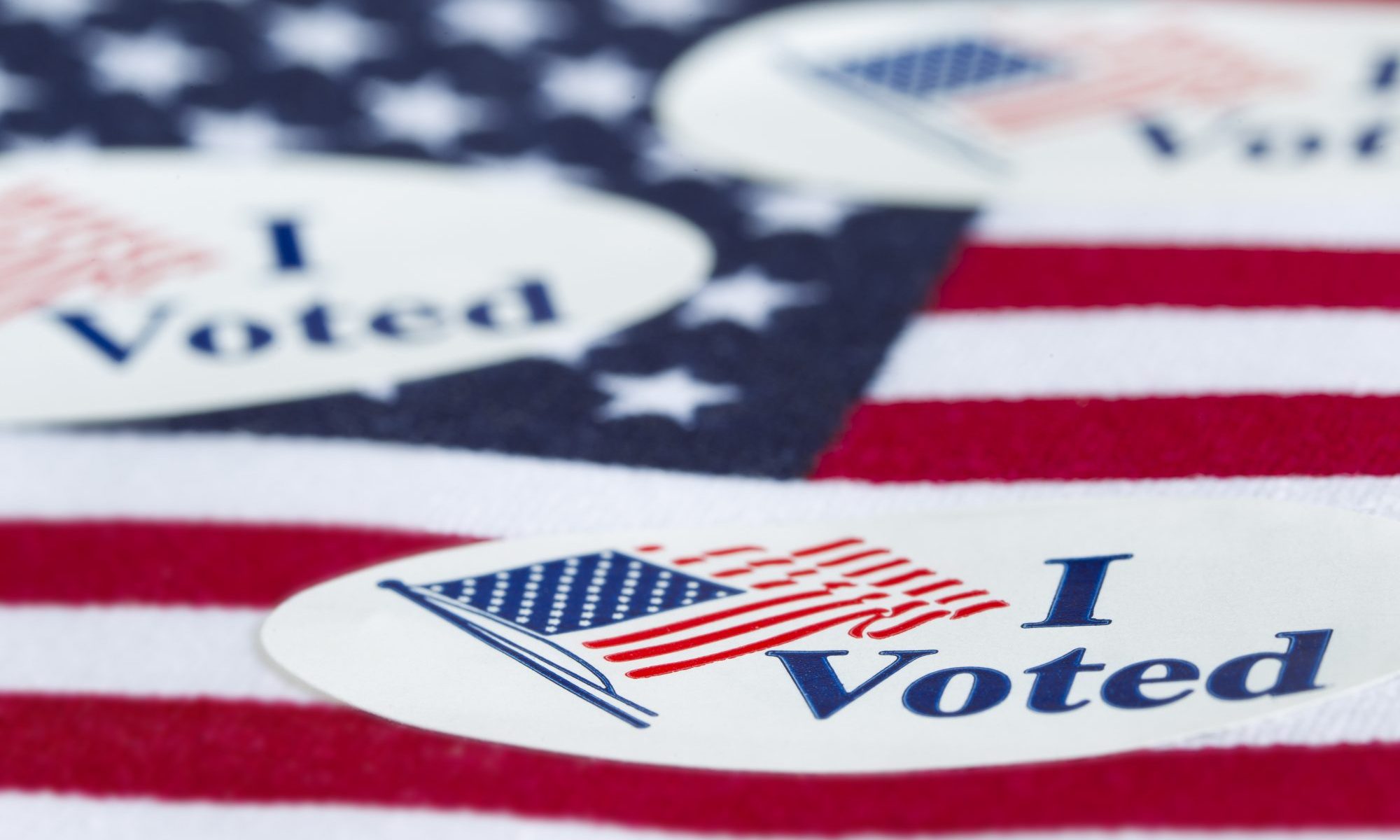 Alabama Secretary of State John Merrill told the Alabama Political Reporter that all 1,980 polling places will be open on Tuesday for in-person voting if a voter chooses to cast their ballot in person.
COVID-19 has been a paramount concern for people across the state and citizens have to deal with a number of business, Church and government office closures since March, but Merrill insisted that voters will be able to vote in either the Republican or Democratic Party runoffs on Tuesday at the polling place they are assigned.
A number of cities and counties are requiring masks whenever anyone goes out in any public place and government offices and businesses are refusing service to persons who do not have a mask or who refuse to wear one.
Merrill told APR that the Centers for Disease Control, Dr. Anthony Fauci, Dr. Scott Harris and other public health authorities are suggesting that you should wear a mask when you go out. Many polling places will provide them to voters that need them, but wearing a mask is not required to vote.
"There are only five requirements to vote in Alabama: You have to be 18 years of age. You have to be a citizen, You have to be a resident of Alabama, You must not have been convicted of an act of moral turpitude that has taken away your voting rights, and you must have a valid photo ID," Merrill told APR. "When you meet those requirements you can vote in the state of Alabama."
When asked whether voters in those jurisdictions with face mask requirements have to wear masks when at the polls, Merrill said, "I don't think anybody at the local level is trying to prevent people from voting.
Merrill said if localities place police or other law enforcement outside polls and attempt to ticket those who try to enter or exit without the required mask his office would get involved.
"If they want to try to do that, we will assist the voter in filing a lawsuit on infringement of their civil rights," Merrill said.
Public health authorities are urging that everyone wear masks or cloth face coverings to protect themselves from becoming infected with the coronavirus and to avoid spreading the virus to others. Dr. Anthony Fauci told the Alabama press corps Tuesday that 20 to 40 percent of people infected with the virus have no symptoms and don't event know that they are infected.
Thursday is the last day to apply for an absentee ballot to participate in the Tuesday, July 14 party primary runoff election. The close of business Thursday is the last day to apply for an absentee ballot. The last day to return those completed absentee ballots is the close of business on Monday.
Voters with a health concern due to the possibility of getting or transmitting the coronavirus may obtain an absentee ballot. The voter will still have to check a reason for asking for the absentee ballot. If the reason is fear of the coronavirus, mark that there is a health reason for the application. You will be allowed to vote absentee. Remember to fill out all the paperwork completely and to mail or return the ballot on time.
In the Republican primary runoff, former Auburn University football coach Tommy Tuberville and former U.S. Sen. Jeff Sessions are running for the GOP nomination for the U.S. Senate. Judge Beth Kellum faces challenger Will Smith for the Alabama Court of Criminal Appeals.
There is no statewide Democratic primary runoff races, but in the 1st Congressional District, James Averhart and Kiani Gardner are running for the Democratic nomination for Congress.
On the Republican side, former State Sen. Bill Hightower, R-Mobile, and Mobile County Commissioner Jerry Carl are running for the Republican nomination for Congress.
In Alabama's 2nd Congressional District, former State Rep. Barry Moore, R-Enterprise, faces Dothan businessman Jeff Coleman. There are also a number of local races being decided in primary runoffs on Tuesday.
Notably in Etowah County, the revenue commissioner's race is a runoff between State Rep. Becky Nordgren, R-Gadsden, and Jeff Overstreet for the Republican nomination.
In Jefferson County, State Rep. Rod Scott, D-Fairfield, faces Eyrika Parker in the Democratic primary runoff for county treasurer.
If either Nordgren or Scott win the local offices they seek, that will lead to a special election for what would become open seats in the Alabama House of Representatives.
The polls open at 7 a.m. on Tuesday and close at 7 p.m. A valid photo ID is required to participate in any Alabama election.
Absentee ballot applications are available online.
On Wednesday, the Alabama Department of Public Health reported that 25 more Alabamians have died from COVID-19, raising the state death toll from the global pandemic to 1,032. Also, on Wednesday, another 1,162 Alabamians learned that they were infected with the novel strain of the coronavirus, raising the number of cases in the state to 46,424.
Only about 9 percent of the state has been tested at this point in time.