Editorial: "You can be a winner too," Not Guilty in Bingo Corruption Trial, Really?
By Brandon Moseley and Bill Britt
Alabama Political Reporter
Milton McGregor and the other members of the alleged Bingo Vote Corruption trial were all found not guilty on Wednesday morning by the jury.  Alabama Gambling Magnate Milton McGregor, Alabama State Senator Harri Anne Smith, Jay Walker, former State Senator Jim Prueitt, lobbyist Tom Coker, and former Senator Larry Means were found not guilty on all charges.
Former Democratic Congressman Artur Davis said, "It's a huge setback for anyone who wants to root public corruption out of Alabama. Tragically, an Alabama jury was not bothered by evidence that a powerful interest group brazenly tried to buy votes with campaign contributions; that same jury was not bothered by evidence that legislators changed their votes solely because of those contributions; and that same jury was unfazed by the fact that the gambling lobby obviously viewed the legislature as a for sale, for profit institution.
"I hope that the fact that this jury got it so wrong will not deter the Attorney General Strange from his aggressiveness in pursuing corruption by current and former officials, and I hope that the new Republican majority understands that its calling now is to pass strict limits on campaign spending and instant disclosure rules so that money is limited and identified in real time.
"Lastly, the Democratic Party is now officially the state's gambling party. Alabamians who want another economic future and real political reform should know that the party offers them no home and they should take their votes and their goals for the state elsewhere."
House Minority Leader Craig Ford (D-Gadsden) saw the verdict differently "Once again, we have seen the justice system work the way it is supposed to. The jury saw through this blatant act of political espionage and proved that the justice system in Alabama still works.  In the end, the Republican Supermajority wasted millions of taxpayer dollars for what was nothing more than a political witch-hunt. The government should not only pay back every cent that they spent prosecuting these innocent people, but should also pay for the defendants legal bills and pain and suffering. I hope the voters will remember the lengths that the Republican Supermajority will go to in order to keep the people of Alabama from expressing their will."
Leader Ford neglects to include the explanation of how the "Republican Supermajority" were able to make the Barack Obama and Eric Holder (i.e. partisan Democrats) led U.S. Justice Department prosecute this case for them.
Speaking from the campaign trail, State Senator Scott Beason who was a witness for the prosecution in the trial said, "I did what was right, I stood against corruption, what happens after that is in the hands of others."
Beason also said, "It has been asked, 'Would I do it all again?,' My answer is if I encountered the same situation I would do it all again. I did what I believed in my heart what was the right thing to do."
Beason has been ridiculed and hounded in the press and protesters have even gathered outside his church on Sunday mornings but Beason has never back down from the fight. When newspapers and race baiters hurdled accusations at Beason, he went to African-American churches to explain himself. Many prominent African-American Legislators came to Beason's defense but even this has not quelled the MSM attempts to paint him as a racist. It has not quelled the MSM appetite for his political and personal destruction.
Twice U.S. federal judges have ruled that prosecutors had enough evidence to send the cases to jurors.  The last jury found several counts not guilty; but hung on the charges that the defendants were retried on.  Wednesday's jury found that there was not enough evidence for them to deliver guilty beyond all reasonable doubt verdicts against the defendants.
Alabama Senator Dick Brewbaker (R-Montgomery) lamented the implications of this verdict.  Sen. Brewbaker warned on Facebook, "All the gamblers are acquitted and there is much rejoicing at Victoryland. I don't know what was on the jury's mind, but I know this: now that it appears to be legal to offer elected officials huge sums of money for their votes, there is going to be more open vote buying than ever. If you thought Alabama politics was corrupt before-just wait!"
The verdict is troubling to political observers because there was very little doubt of any kind in this case.  Former Country Crossings owner Ronnie Gilley admitted that he was part of the conspiracy to bribe state legislators and he testified, in great detail, to both his involvement and his intent.  Casino lobbyist Jennifer Pouncy corroborates Gilley's version of events and admits her own guilt.  The prosecutors had wire taps and the infamous Senator Beason recordings to back up the sworn witness testimony.  Why were Gilley and McGregor changing phones every week if they did not know that what they were doing was illegal? There is no doubt that money changed hands for votes in the legislature.  The defense claimed that Gilley was untrustworthy; but he was trustworthy enough for these people to take his money and for Milton McGregor to loan him millions of dollars.  Most people go to jail with half this amount of evidence many observers have acknowledged. Either the jury believes that it is legal and proper for a state legislator to sell votes to lobbyists in exchange for large sums of cash or they, like Milton McGregor, and the whole "Uncle Miltie," "You can be a winner too." Many have said they thought McGregor's fame, like Michael Jackson's and OJ Simpson before him, caused jurors to overlook facts. The good-natured persona that McGregor has cultivated through years of advertising helped him greatly.  He also benefitted from a federal prosecution team that did not understand Alabama. Add to this a judge who was prejudicial toward the defense and hostile to witnesses for the prosecution and therein lies formula for acquittal Many observers find the not guilty views troubling for the health of our State and our Democracy.
Gov. Kay Ivey announces creation of "Innovate Alabama"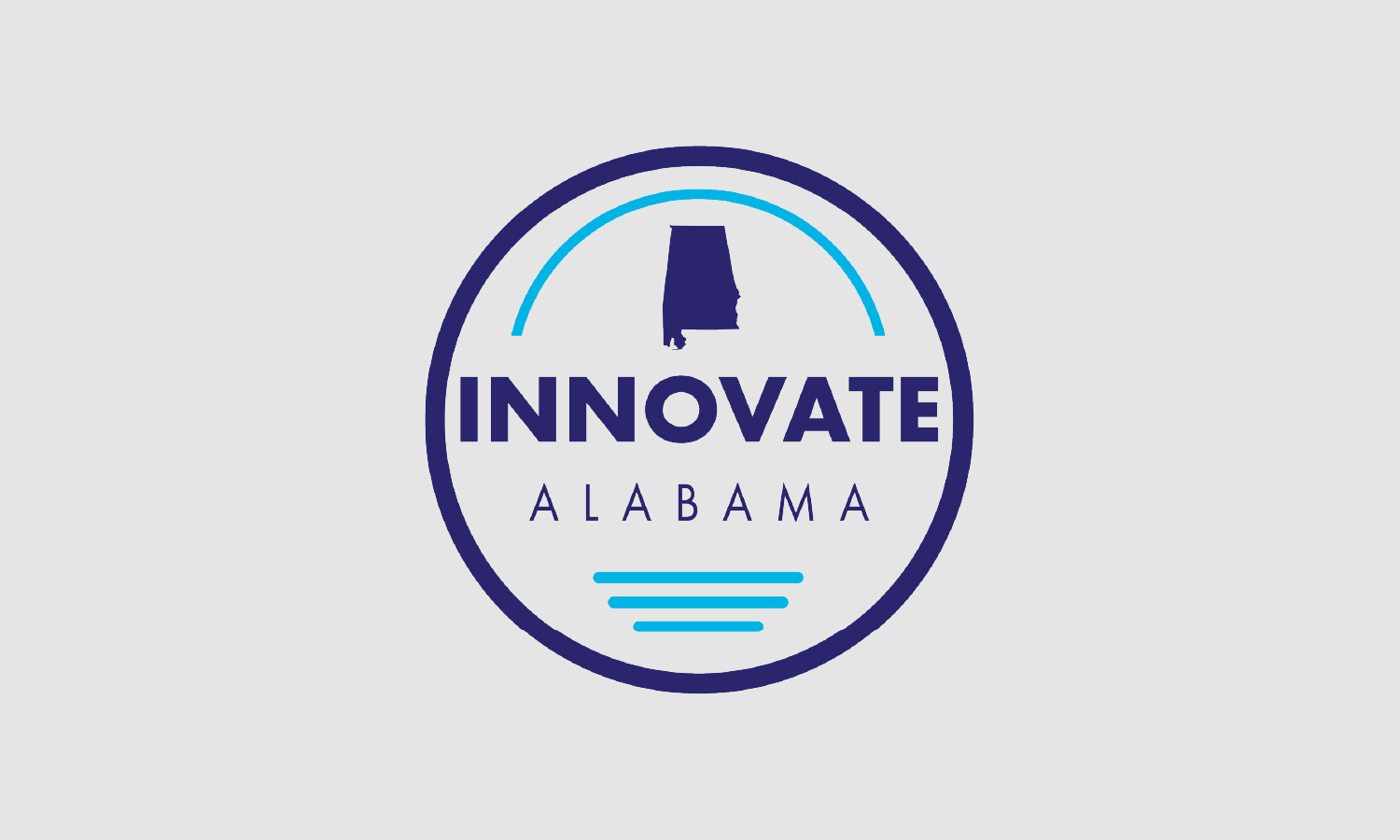 Gov. Kay Ivey on Thursday announced the creation of a first-of-its kind statewide commission on entrepreneurship and innovation, meant to promote innovation across the state and cut red tape for those seeking to start new businesses.
The 15-member Alabama Innovation Commission, to be known as Innovate Alabama, will allow innovators to "engage policymakers, exchange ideas and identify policies that promote innovation in the state," according to a press release from Ivey's office Thursday.
Ivey's executive order also creates a six-member advisory council made up of innovators with Alabama ties.
"Through the establishment of the Alabama Innovation Commission, I look forward to collaborating with our state's leading innovators to develop a long-term strategy to create a more resilient, inclusive and robust economy," Ivey said in a statement. "Alabama has always had a rich tradition of developing technologies to move our state forward. Now more than ever, we must capitalize on future opportunities by engaging our state's trailblazers to discuss new ideas and policies that support entrepreneurship, economic development and jobs."
Rep. Bill Poole, R-Tuscaloosa, will serve as chair of the commission and Senator Greg Reed, R-Jasper, will serve as vice-chair.
"I'm inspired by the potential for future growth in our state's innovation community and look forward to continued momentum and growth in this sector. The Alabama Incentives Modernization Act set into motion a new set of incentives that will help grow, attract and retain startups and technology companies in the state," Poole said in a statement. "Forming the Alabama Innovation Commission is a critical step to further create policies that will ensure Alabama's competitiveness in the technology and startup sector."
"Through this commission, we hope to tap into the potential for the state to become a hub for startups and technology-based companies," Reed said in the release. "I look forward to working with the Alabama Innovation Commission to encourage collaboration, public-private partnerships and smart policies that promote access to opportunity and create a pipeline for success in all corners of the state."
According to Ivey's office, the commission will look at policies to increase entrepreneurship, spur innovation and address the challenges and red tape startups often face. Commissioner members are also tasked with crafting and presenting a "comprehensive innovation policy agenda" for Ivey's office and the state Legislature.
Alabama Power Executive Vice President  Zeke Smith will serve as president of the advisory council, and former U.S. Secretary of State and incoming director of Stanford University's Hoover Institution, Dr. Condoleezza Rice, will also serve on the advisory council.
"Alabama is home to me, and I am honored to serve on the advisory council for the Alabama Innovation Commission," Dr. Rice said in a statement. "While our country currently faces many challenges, this is an opportunity to create forward-thinking ideas and policies that will inspire the next generation of innovators. By focusing on knowledge-based skills and education, technology growth and entrepreneurship, we unlock the potential for future success across the state."
"The Alabama Innovation Commission will provide a tremendous opportunity to partner with leaders from the public and private sectors to grow our great state," said Greg Barker, president of the Economic Development Partnership of Alabama, in a statement. "The focus on innovation to deliver sustainable growth will benefit our entire state through new solutions and more job opportunities. I am excited to play an important role in building Alabama's future."
The commission will virtually convene for the first time on August 13.
Commission Members:
Rep. Bill Poole – State Representative (Chair) Representative Bill Poole, R-Tuscaloosa, serves in the Alabama House of Representatives. A native of Marengo County, Poole was first elected to the House of Representatives in 2010 and serves as Chairman of the House Ways and Means Education Budget Committee and the Tuscaloosa County Legislation Committee. Poole was the sponsor of the Alabama Incentives Modernization Act, a critical law focused upon making the state more attractive to tech-based companies and entrepreneurs.
Sen. Greg Reed – State Senator (Vice Chair) Senator Greg Reed, R-Jasper, was first elected to the Alabama State Senate in 2010 and serves as the Senate Majority Leader. Reed is a native of Jasper and is a member of the Rules, Jefferson County Legislation, Confirmations, Transportation and Energy, Healthcare and Local Legislation committees. Reed served as the senate sponsor of the Alabama Incentives Modernization Act.
Scott Adams – Executive Vice President and Chief Digital & Innovation Officer, Protective Life Corporation Scott Adams leads Protective's community engagement and Corporate Social Responsibility activities as well as oversees several corporate functions, including the Protective Life Foundation, brand and social engagement and corporate communications. In addition, he works with executive leadership on the development of strategy and innovation in support of our growth initiatives.
Sen. Malika Sanders-Fortier – Senator Sanders-Fortier is a Selma, Ala. native and has served in the Alabama State Senate since 2018. She is a member of the Finance and Taxation Education, Judiciary, Governmental Affairs, Fiscal Responsibility and Economic Development, Children Youth and Human Services and Veterans and Military Affairs committees.
Rep. Jeremy Gray — State Representative Jeremy Gray has served in the Alabama House of Representatives since 2018 representing District 83. A native of Opelika, Ala., Gray serves on the Commerce and Small Business, Health, Lee County, and Public Safety and Homeland Security committees.
Greg Barker – President, Economic Development Partnership of Alabama. In his role at EDPA, Barker supports business recruitment and expansion efforts in Alabama and promotes innovative and emerging startup companies through its Alabama Launchpad program. A veteran in economic development, he has more than 35 years of experience leading recruitment, expansion and innovation efforts in the Southeast. Prior to joining EDPA, served in various leadership roles at Alabama Power in economic development, most recently serving as executive vice president of customer services. Barker serves on the board of directors for numerous business and economic development organizations, including the Bill L. Harbert Institute for Innovation and Entrepreneurship at the University of Alabama at Birmingham, Opportunity Alabama and Innovation Depot.
Lindsay Rane Carter – Associate General Counsel, Great Southern Wood Preserving Lindsay Rane Carter is an associate general counsel at Great Southern Wood Preserving, makers of YellaWood®. An alumna of Auburn University and Jones School of Law, Carter now represents one of the most profitable businesses to come out of Alabama.
Rick Clementz – General Counsel and Corporate Secretary, Mercedes-Benz US International, Inc. Trained as an engineer, Clementz manages employment, liability defense, patent defense, all contracts and international law for Mercedes-Benz International in Vance, Alabama. MBUSI exports more than $1 billion in finished product. Located in Tuscaloosa County, MBUSI employees 3,800 Alabamians and is the sole distribution site for the GLE, GLS, GLE Coupe models, sold in 135 countries.
Miller Girvin – CEO, Alabama Capital Network Miller Girvin is the CEO of the Alabama Capital Network (ACN), a community economic development organization whose mission is to facilitate the growth of the entrepreneurial ecosystem in Alabama. Girvin connects Alabama-based companies with valuable resources and connections and facilitates relationships with venture capital to continue upward trajectory.
Abe Harper – CEO, Harper Technologies Abe Harper is the president and CEO of Harper Technologies, a comprehensive IT support and consulting firm based in Mobile. Harper has been working in the IT industry since he was a teenager and has expanded his business from serving residential clients to now serving small-to medium-sized businesses, nonprofits and local government entities throughout Mobile and Baldwin counties, as well as surrounding counties in neighboring states.
Shegun Otulana – Founder, TheraNest Shegun Otulana is the Founder of TheraNest and its parent company Therapy Brands, the leading provider of software technology solutions for mental, behavioral, and rehab health providers and organizations. In 2020, he stepped down as CEO and currently serves as Vice Chairman of the board. Prior to Therapy Brands, Shegun founded Zertis Technologies, a computer software consultancy company. He currently serves as Founder/CEO of HVL, an idea and growth studio that owns and operates a family of technology companies.
Peggy Sammon – CEO, GeneCapture, Inc. Peggy Sammon is an experienced entrepreneur with a background in multiple high-tech start-ups in environmental monitoring, wireless, and biotech. Sammon serves as CEO of GeneCapture, a start-up medical device company at HudsonAlpha Institute for Biotechnology.
Sen. Malika Sanders-Fortier –Senator Sanders-Fortier is a Selma, Ala. native and has served in the Alabama State Senate since 2018. She is a member of the Finance and Taxation Education, Judiciary, Governmental Affairs, Fiscal Responsibility and Economic Development, Children Youth and Human Services and Veterans and Military Affairs committees.
Arndt Siepmann – Deputy Director of Economic Development, City of Auburn Arndt Siepmann is the Deputy Director of Economic Development at the City of Auburn. In his career, has worked in various economic development corporations, including on a regional and state level. He started the Entrepreneurship and Technology Program for the City of Auburn and leads the Auburn Regional Launchpad competition. Siepmmann also works with the Auburn University Harbert College of Business to support student entrepreneurship efforts.
Charisse Stokes – Executive Director, TechMGM Charisse Stokes serves as Executive Director of TechMGM, the collaboration of local, industry, educational and governmental entities working to leverage Montgomery's technology assets to focus on economic, workforce and community development. Over the past 20 years, Stokes has held numerous IT and programming positions across the Department of Defense, industry and nonprofit organizations.
Neill Wright – President, Bronze Valley Neill Wright is a co-founder and executive director of Bronze Valley, a non-profit, early stage venture investment platform that supports high growth, innovation and technology-enabled companies created by diverse, underrepresented and underestimated founders. He has more than 25 years of experience as an investor, entrepreneur and operating executive.
Advisory Council Members:
Zeke Smith – Executive Vice President, Alabama Power (President) With more than 35 years of service with the utility, Zeke Smith is responsible for the company's Environmental Affairs, Charitable Giving, Corporate Affairs, Governmental Relations, Public Relations and Regulatory Affairs functions. Smith also serves as chairman of the Alabama Power Foundation's Board of Directors, in addition to serving on the boards of numerous external organizations.
Greg Canfield – Secretary, Alabama Department of Commerce As Secretary of the Alabama Department of Commerce, Greg Canfield works closely with the governor's office to organize economic development efforts that shape sustainable growth strategies and drive dynamic job creation across the state. His primary responsibilities include increasing business recruitment and expansion activity, expanding export opportunities for Alabama companies, improving workforce development initiatives, enhancing small business growth, and providing avenues for job creation in the film and entertainment industry.
Chris Moody – Partner, Foundry Group  Chris Moody is a partner at the venture capital firm, Foundry Group, focusing on investments in technology companies. He has worked closely with some of Silicon Valley's fastest growing technology companies to help them formulate and execute their platform strategies. Prior to joining Foundry Group, Moody was GM & VP of Twitter's Data & Enterprise Solutions business.
Dr. Condoleezza Rice – Incoming Director of the Hoover Institution Former U.S. Secretary of State Condoleezza Rice has vast experience in the technology sector and is the incoming Tad and Dianne Taube Director of the Hoover Institution. The Hoover Institution at Stanford University is the nation's preeminent research center dedicated to generating policy ideas that promote economic prosperity, national security and democratic governance. Dr. Rice is also a founding partner at Rice|Hadley|Gates, LLC, an international strategic consulting firm based in Silicon Valley and Washington, D.C.
Bill Smith – Founder, Smith Ventures Bill Smith is CEO of Smith Ventures and the founder and former CEO of Shipt, a membership-based marketplace, enabling same-day delivery of fresh foods and household essentials across the US. Shipt was acquired by Target in December 2017 for $550 million and operates as an independent subsidiary serving multiple retailers. He recently launched Landing, a startup offering flexible leasing memberships for long-term living
Jared Weinstein – General Partner, Thrive Capital Jared Weinstein is a native of Birmingham and is currently a partner at Thrive Capital, a New Yorkbased venture capital firm. In 2013, he founded the Overton Project, a social investment platform that has focused on scaling national best-in-class impact organizations to Birmingham – specifically Breakthrough Collaborative, Venture for America, and Microsoft's TEALS computer science program. Prior to Thrive, Weinstein spent seven years at the White House in various roles.