Senate moves to cuts business red-tape with One Spot Act
By Bill Britt
Alabama Political Reporter
MONTGOMERY-One Spot, the acronym for Optional Network Election for Single Point Online Transactions was designed to facilitate a streamline statewide electronic filling and remittance system for sales, use, land and retail taxes in Alabama.
The electronic filling system was a part of the "President Pro Tem's Initiative to Streamline Government and House Speaker's Commission on Job Creation," recommendations.
The bill, was sponsored in the Senate by Senator Slade Blackwell (R- Birmingham).
"It is a cool bill," said Blackwell. He explains that in the State Senate there are very few instances when a bill is really innovative.
"What this bill does is brings us into the electronic age. Now a business can go on line and file their taxes electronically, said Blackwell.
Single Point Online Transactions, will be administered by the Alabama Department of Revenue and available for use by both taxpayers and Alabama municipalities and counties at no cost. The bill requires the system to be operational in time for returns and payments due in tax periods that begin after Sept. 30, 2013.
According to the bill's supporters the passage of the bill will end an administrative nightmare for companies around the state.
It has been shown that the state has retailers who file over one hundred filings a month writing up to 150 checks to 150 different agencies.
"This eliminates a lot of red tape and streamlines the entire process," said Blackwell,
"This is a real convenience for small businesses in Alabama."
The system is optional for taxpayers who may wish to continue filing their taxes using the old method. The bill seeks to provide a more efficient method for business that can lead to greater productivity with fewer government burdens.
Senator Marsh said this legislation is a giant step toward streamlining the way businesses interface with state and local government.
"It is a tremendous administrative burden on businesses to have to file what could be hundreds of separate tax returns with cities and counties across the state," Marsh said. "This common sense solution to alleviate that burden and is a perfect example of how we can streamline government operations to better serve Alabama taxpayers."
Working to eliminate government red tape will promote growth in Alabama's private sector economy, Speaker Hubbard said.
"When we travelled the state asking business owners what was hindering them from growing their businesses and hiring more workers, almost everyone pointed to bureaucratic red tape. The layered system businesses have to navigate for filing city and state taxes defines red tape, and it's about time we did something about it. I'm proud to work together with Senate President Pro Tem Marsh and the bill sponsors on a common sense reform that will boost job growth and make government more efficient all that the same time. We look forward to passing this legislation in the House."
Senator Blackwell said members of the business community have been calling for this reform for years and could be one of the most important pro-business bills passed this session.
"This bill could be one of the most important, pro-business items of legislation that the Legislature passes this year," Blackwell said. "Small businesses have been pushing for this reform for years and I'm proud to sponsor this bill that will make the filing process more efficient."
Vaccines should protect against mutated strains of coronavirus
Public health experts say it will be some time before vaccines are available to the wider public.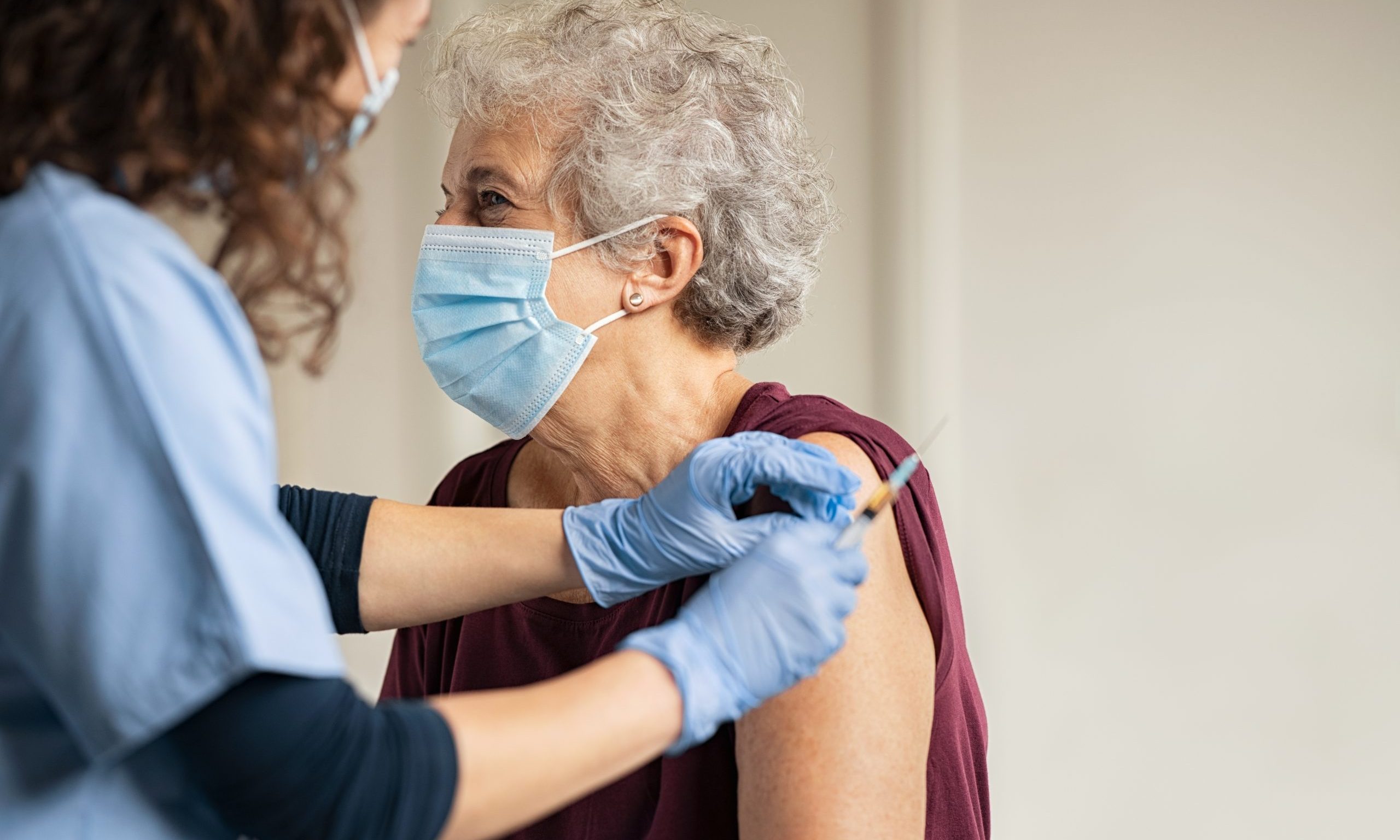 Multiple vaccines for COVID-19 are in clinical trials, and one has already applied for emergency use authorization, but how good will those vaccines be against a mutating coronavirus? A UAB doctor says they'll do just fine. 
Dr. Rachael Lee, UAB's hospital epidemiologist, told reporters earlier this week that there have been small genetic mutations in COVID-19. What researchers are seeing in the virus here is slightly different than what's seen in the virus in China, she said. 
"But luckily the way that these vaccines have been created, specifically the mRNA vaccines, is an area that is the same for all of these viruses," Lee said, referring to the new type of vaccine known as mRNA, which uses genetic material, rather than a weakened or inactive germ, to trigger an immune response. 
The U.S. Food And Drug Administration is to review the drug company Pfizer's vaccine on Dec. 10. Pfizer's vaccine is an mRNA vaccine, as is a vaccine produced by the drug maker Moderna, which is expected to also soon apply for emergency use approval. 
"I think that is incredibly good news, that even though we may see some slight mutations,  we should have a vaccine that should cover all of those different mutations," Lee said. 
Researchers at the University of North Carolina at Chapel Hill and the University of Wisconsin-Madison found in a recent study, published in the journal Science, that COVID-19 has mutated in ways that make it spread much more easily, but the mutation may also make it more susceptible to vaccines. 
In a separate study, researchers with the Commonwealth Scientific and Industrial Research Organisation found that while most vaccines were modeled after an earlier strain of COVID-19, they found no evidence that the vaccines wouldn't provide the same immunity response for the new, more dominant strain. 
"This brings the world one step closer to a safe and effective vaccine to protect people and save lives," said CSIRO chief executive Dr. Larry Marshall, according to Science Daily. 
While it may not be long before vaccines begin to be shipped to states, public health experts warn it will be some time before vaccines are available to the wider public. Scarce supplies at first will be allocated for those at greatest risk, including health care workers who are regularly exposed to coronavirus patients, and the elderly and ill. 
Alabama State Health Officer Dr. Scott Harris, speaking to APR last week, urged the public to continue wearing masks and practicing social distancing for many more months, as the department works to make the vaccines more widely available.
"Just because the first shots are rolling out doesn't mean it's time to stop doing everything we've been trying to get people to do for months. It's not going to be widely available for a little while," Harris said.