Richard Shelby, Spencer Bachus among most generous in Congress in sharing campaign cash
Staff Report
WASHINGTON, D.C. — Sen. Richard Shelby and Rep. Spencer Bachus are among the most generous members of Congress when it comes to handing out campaign cash to their colleagues and other contenders, according to an analysis of political action committees.
So far in this 2012 election cycle, Bachus' political action committee has donated $271,500 to other candidates, the 11th-highest amount among the leadership PACs. Shelby's has dished out $205,000, the 19th-highest amount, according to data compiled by the Center for Responsive Politics. And the election is still four months away.
Topping the list is House Majority Leader Eric Cantor, R-Va., at more than $1.3 million, and second is House Speaker John Boehner of Ohio, at just more than $1 million.
The center lists 373 leadership PACs active in this cycle that are run mostly by current and former veteran members of Congress. They are separate from their own re-election accounts, but they tend to raise money from many of the same sources. The difference is in how they spend it. Instead of helping their own elections, members use money in their leadership PACs to donate to other members of Congress or challengers in other congressional races.
Shelby and Bachus, both longtime veterans with leadership positions on their respective banking committees who usually have uncompetitive general elections, routinely are in the upper echelons of leadership PAC spending. They help their friends who are in close races, or they help Republican upstarts try to unseat Democrats or win open seats. The donating also helps curry favor with their party's leadership and their colleagues who may have a voice in deciding whether they get a key leadership appointment.
Bachus' PAC, Growth and Prosperity, has so far this cycle cut checks to 62 Republican House candidates and six Senate candidates. Overall, his leadership PAC spending has been on a steady decline since its high point in the 2006 cycle, when he was competing for the top Republican spot on the House Financial Services Committee. That year he raised and spent about $1 million. His colleagues appointed him to the highest-ranking Republican seat on the powerful committee. He is in his last year as chairman.
The bulk of the donations to Growth and Prosperity in 2012 are from PACs affiliated with the industries and companies that are overseen by the financial services committee. Dozens of such PACs contributed the maximum $10,000, such as the American Bankers Association, Goldman Sachs, Regions Financial and the National Association of Realtors.
PACs related to the insurance industry gave the most, $113,000, according to the data compiled by the Center for Responsive Politics.
Alabama women to Ivey: Support fair processes
Last week, Ivey co-authored a letter of support for Barrett and released it to media outlets.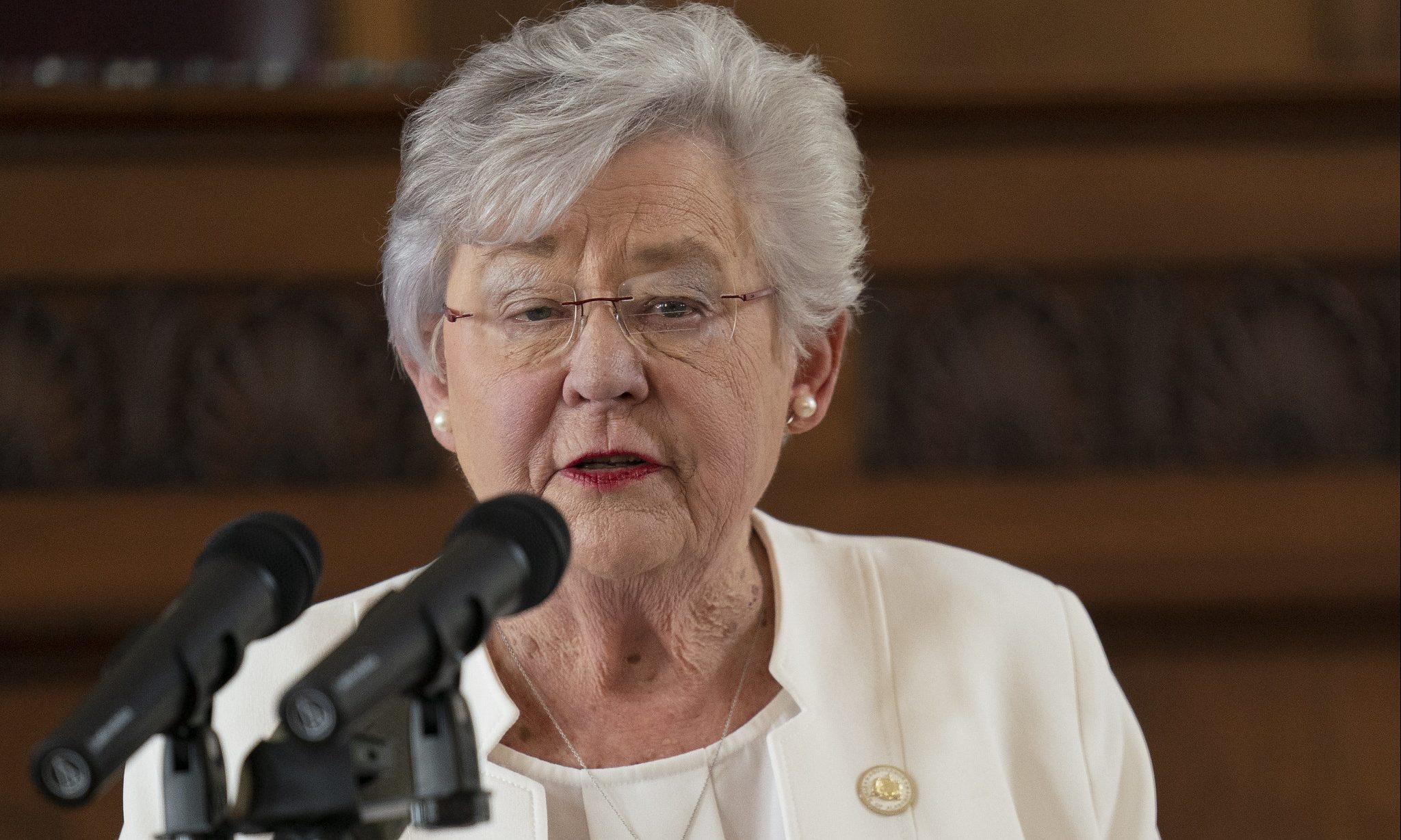 A letter signed by a bipartisan group of about a thousand Alabama women takes issue with Gov. Kay Ivey's recent support of Republican Supreme Court nominee Amy Coney Barrett, and it encourages Ivey and other state officials to instead support fair processes.
Last week, Ivey co-authored a letter of support for Barrett and released it to media outlets. In response, the letter from Alabama women calls the process to nominate Barrett, which is occurring after more than 50 million votes have been cast and in a Senate that is predicted to change from Republican to Democratic control, unfair and "anti-democratic."
The letter, which doesn't criticize Ivey or request that she rescind her endorsement of Barrett, asks instead that Ivey and other state leaders honor women by implementing and following fair processes that provide women with equal opportunities.
The full letter is below:
Dear Governor Ivey,
We are a group of women. We are current and future mothers, grandmothers, caregivers, leaders and champions of all citizens of our great state. We are moderates, progressives and conservatives. When we agree with our leaders, we say so, as we have in your support for education, workforce development, and sensible mask policies.  
We also speak up when we do not agree. Thus, we want to respond to your letter in support of Amy Coney Barrett because it does not represent our views. 
Like you and Judge Barrett's father, we want to tell all young girls that they can do anything their male counterparts can do and they can be anything and everything they want to be. We want it to be a truth, not just a signal "that the most qualified individual will get the job".  In addition to those things, we want them to know and believe that the process will be fair, because no matter the job, the process should be fair. And our children and young people (boys or girls) should be able to trust that democracy works and can be counted on. How can we assure them when this process has been so rushed and undemocratic?
We are women who oppose Judge Barrett's confirmation, because confirming her at this time, when 50 million Americans have already cast their votes, is anti-democratic. Regardless of what ways she does or does not think or talk like us, what matters is that a confirmation should not take place after the election is underway. 
We do not expect you to rescind your support of Judge Barrett. However, we urge you and the other women leaders who have advanced to top positions in our government to stand with us in asking for a fair process that takes place after the election. A process that helps us to believe that our voices and our votes matter because the American people should have the right to choose who nominates the next Supreme Court Justice.
Respectfully, 
Emily Hess Levine
Lindsey Chitwood
Megan Cheek
Kira Fonteneau
Ronne M. Hess
Cindi Cassis Branham
Anna Brantley Fry
Joellyn M. Beckham
Kristen Berthiaume
Alexandra Ruthann Bullock McElroy
The letter is signed by more than 800 women. The full list of signatures was sent to APR with the letter. We have chosen to list only the first 10 for the sake of brevity.