Breakfast for the Alabama GOP delegates turns into a all-star revenue
By Bill Britt
Alabama Political Reporter
BIRMINGHAM—The lights have faded and the balloons have been swept away but the memories of the 2012 GOP Convention lives on in the spirit and hearts of the Alabama delegates that attended last week's event.
"This was the fifth GOP Convention that I have attended and I can honestly say that the enthusiasm in Tampa was more than I have seen at any previous convention," said Bill Armistead, chairman of the Alabama Republican Party.
Armistead praised the work of his staff at the Alabama Republican Headquarters for their work in coordinating the many activities that they scheduled for the delegates. He singled out the ALGOP Finance Director, Britney Mitchell Garner, who was responsible for putting everything together from making hotel reservations for the 200 plus people to scheduling transportation to the convention and other events scheduled by Armistead's staff. And, he was particularly proud of the location of their hotel. "We were fortunate to get a hotel within minutes of the convention hall when most states had to travel an hour or more to get to the convention. There are just not that many hotels in downtown Tampa but we happy to be able to get one of them," Armistead said.
Great appreciation has been expressed by many in the Alabama delegation at the tremendous job by Chairman Armistead, who worked tirelessly behind the scenes to make sure that the attendees from Alabama had an exceptional time.
From the church service on Sunday to the last evening's party, Armistead said he could not have been more pleased with the outcome of the many activities that scheduled for the delegates, alternates and guests.
Armistead said that one of the things he was most proud of was the speakers list for the Alabama breakfast meeting. "We had some of the most prominent speakers at the convention joining us for special events scheduled by Armistead's staff including breakfast, brunch and lunch sessions," said Armistead. In fact the speakers represented the who's who of Republican luminaries.
"Chairman Armistead did a fabulous job at bringing so many great speakers to our breakfast, Artur Davis and Condelezza Rice were both so inspirational and Chris Christie was powerful and funny," said delegate and ALGOP executive committee member Lynn Robinson.
This praise was also echoed by Don Fisher, delegate and ALGOP executive committee member, "I was amazed at the quality of speakers that came to see our delegation. I think we were all dumbfounded." Fisher continues, "I have to say, they all did a tremendous job, but Chris Christie was better when he spoke to our delegation than when he spoke before the convention."
RNC Chairman Reince Priebus, who spoke before the Alabama delegation praised Chairman Armistead for his work as chairman of the Alabama Republican Party and said that Alabama had the most impressive list of speaker of any state.
Some of the VIP Republicans who joined the the Alabama delegation for breakfast included: Gov. Chris Christie (NJ); Gov. Scott Walker (WI); Gov. Rick Perry (TX); Texas GOP Senate nominee Ted Cruz; former Gov. John Sununu (NH); former Senator Rick Santorum (PA); former Secretary of State Condoleezza Rice; first son Tagg Romney; Senior Advisor and Deputy Chief of Staff to former President George Bush Karl Rove; RNC Convention CEO Bill Harris; RNC Chairman Reince Priebus; RNC Co-Chairman Sharon Day; RNC Political Director Rick Wiley; Weekly Standard Editor and Fox News Contributor Fred Barnes; Kansas Secretary of State Kris Kobach; and Martin Callanan, the conservative leader of the European Parliament.
"We have been working for months to line up all of our guest speakers but a couple were added at the last minute", Armistead said. ""There were some speakers who we were unable to get confirmation on before we got to the convention so I set out to find them once we got to Tampa and that worked. Gov. Sununu and Tagg Romney were late additions that we were able to get at the last minute."
Armistead said that he saw Sununu standing in the hotel lobby and went over to introduce himself. "We were talking and I just said, 'Would to be free to speak to our delegation?' He said for me to give his daughter a call because she was in charge of his schedule, I called her and sure enough he came." He said that after seeing Sununu handle the liberal media he was sure the Alabama delegation would enjoy hearing from such a firebrand.
Armistead said he was very thankful for what was accomplished, "Most states only had 2 or 3 speakers all week and we were proud to claim the record number of speakers we set (total of 17) for having not only the most speakers but the top tier speakers. My goal for this convention had always been to make it the most memorable and enjoyable convention ever for Alabama delegates, alternates and guests." From all accounts, Armistead succeeded in his goal.
Birmingham approves $1.3 million contract for real-time crime center technology
Woodfin repeated that facial recognition capabilities will not be used in accordance with the contract.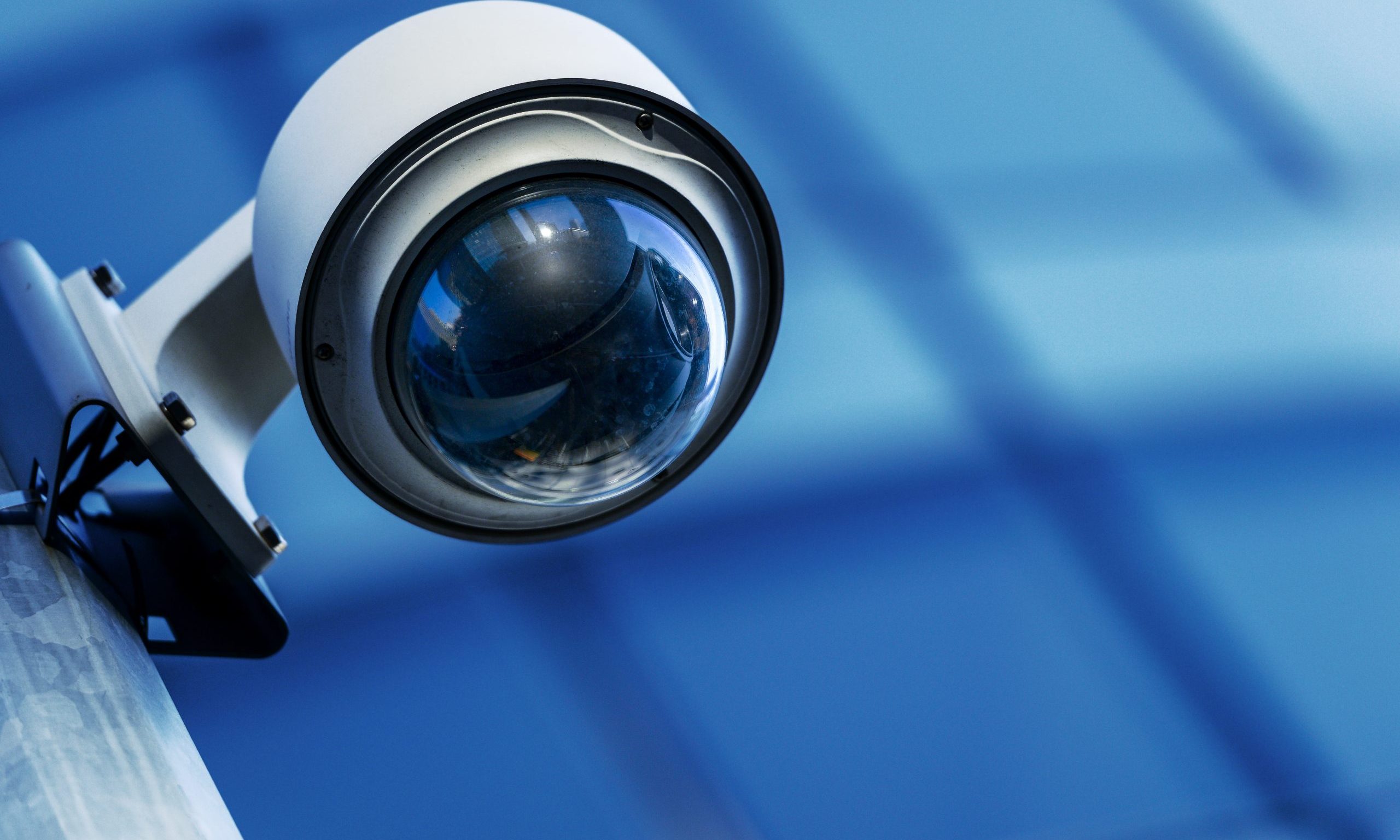 The Birmingham City Council approved a five-year, $1.3 million contract with Motorola this week to provide new technology for the police department's real-time crime center amid unease and public concern over the potential use of facial recognition software within the new systems.
Mayor Randall Woodfin insisted in his remarks made before the council that the new technology is meant to integrate existing hardware and technology inside the real-time crime center. "You're not buying any additional new equipment," he said, "You're buying something to integrate all those systems."
The software suite includes Motorola Solutions's CommandCentral Aware, a system that aggregates video, image and other data information into one interface, and BriefCam, a "video synopsis" system that will further integrate and analyze information from Birmingham's ShotSpotter systems, public cameras and police body cameras.
Briefcam offers facial recognition capabilities, which was the main concern of community members speaking before the council, and the risk that use of the technology could disproportionately affect Black people. Facial recognition technology has a record of racial bias and misidentifies Black people at rates five to 10 times higher than white people.
"Despite assurances that there will not be facial recognition implemented at this phase that does not prevent it from being implemented in the future," said Joseph Baker, Founder of I Believe in Birmingham and one of the Birmingham residents voicing concern on the proposal. "I believe that this software, if fully implemented, can easily lead to violations of unreasonable searches."
Another resident who spoke against the resolution was Byron Lagrone, director of engineering at medical software solutions company Abel Healthcare Enterprises. Lagrone pointed to IBM and Amazon as examples of companies that have halted or abandoned facial recognition and object tracking software altogether over racial bias concerns.
"The prevailing attitude, among technical people is this technology is not effective, and it causes high amounts of harm for next to no gain," Lagrone said.
Woodfin repeated that facial recognition capabilities will not be used in accordance with the contract.
"It's explicit in this contract that facial recognition will not be used," Woodfin said, "[If] facial recognition wants to be used in the future of this city. It would have to be approved by this body. … The mayor's office or the police department doesn't have unilateral power to use facial recognition. That is not part of what our contractual relationship is with Motorola."
Woodfin also clarified that the total $1.3 million price of the contract will not be paid as a lump sum but spread out over the five-year commitment.
The city council voted 8 to 1 to approve the contract, with District 8 Councilman Steven Hoyt speaking in favor of the use of facial recognition capabilities.
"You can't say, 'I'm going to build a house but I'm not going to use the restroom,'" Hoyt said. "If it's in the house, you're going to use the restroom. … If it has the capability of facial recognition, guess what's going to happen? You're going to use it. I'm going to vote for it because I know we've got to have every tool we can garner to fight crime, because it's out of hand."
Hoyt also suggested a review of the information collected by the new system apparatus.
"I do think, for the public's sake, we need to have some way we review that and see how it's being used," Hoyt said. "We need that to go along with this."
District 3 Councilwoman Valerie A. Abbott — who said she was the victim of a burglary the day before the vote — echoed the mayor's insistence that the facial recognition capabilities would not be deployed unless authorized by the city council, reading a letter from Motorola stating "in order to enable facial recognition, Motorola will require an addendum or change order to the contract," which would have to come before a public meeting of the city council.
"I too would not want facial recognition," Abbot said, "I'm voting in favor of this because the majority of my constituents are telling me they want more and better policing, capture of criminals, prevention of crime."
District 5 Councilman Darrell O'Quinn was the lone no vote among the near-unanimous city council, stating that he had "some reservations about how we're doing this and will vote my conscience." 
Later, O'Quinn was quoted in BirminghamWatch, saying his vote reflected his concerns about "taking on a new debt obligation in the midst of a projected $63 million shortfall in revenue."