Senator's push for education has resulted in success
By Bill Britt
Alabama Political Reporter
State Senator Arthur Orr (R-Decatur) has a background that is very different from most Alabama Legislators. Orr has served in Nepal as a volunteer with the Peace Corps, in Bangladesh as a new country developer, and in the Pacific Ocean region of Asia with Habitat for Humanity International as staff attorney. This it not typical of his Senate colleagues. So, it should come as no surprise that in 2009 he would sponsor a bill that would fundamentally change the Alabama school systems for the better.
"For years I thought that when people dropped out of high school, that much like the Prodigal Son, one day they would come to their senses and go back to school and get their GED, then go on to junior college and get back on track," Orr said.
He says he thought that people would wake up from their mistakes and be able to start over, but as he looked at the statistics he found that his original thinking on the subject was wrong.
"As I got deeper into the issue back in 2008. I found that the dropout situation in Alabama was a very serious problem," said Orr.
"For years in Alabama, a person who enters the twelfth grade and then leaves school before graduation was considered a dropout," said Orr. "It wasn't taking into account those who dropped out in the tenth or eleventh grade. So our graduation rate was at around 92 percent which was pretty good."
But according to Orr, different states had varying ways of determining who was considered a drop out.
A few years ago, the National Governors' Association came together and changed the definition of what it means to be a dropout so as to have a uniform understanding and evaluation of the problem. The new definition "started with those entering the ninth grade and if they did not graduate in four years they were considered a dropout."
He says that when that definition was applied to Alabama, the graduation rate dropped to around 59 or 60 percent, "in some places it was as low as 50 or high 40 percent."
At that time 16 was the age at when a person could decide on their own to discontinue school.
"If you look at the prison population around 80 percent of the inmates are school drop out,"  says Orr. "The cost of high school drop out is enormous, in both a personal sense and the cost to society."
According to the Alliance for Excellence in Education, "Every school day, almost seven thousand students become dropouts. Annually, that adds up to about 1.2 million students who will not graduate from high school with their peers as scheduled. Lacking a high school diploma, these individuals will be far more likely to spend their lives periodically unemployed, on government assistance, or cycling in and out of the prison system."
Studies show that, "High school dropouts face a lifetime of reduced earnings and a diminished quality of life. For example, a high school dropout's lifetime earnings are, on average, about $260,000 less than a high school graduate's. Local communities, states, and the American economy suffer from the dropout crisis as well-from lost wages, taxes, and productivity to higher costs for healthcare, welfare, and crime.
A recent a study by he Alliance for Excellence in Education found that, "On average, a high school graduate in Alabama earns $6,942 more each year than a high school dropout does. Roughly 23,000 students in Alabama did not graduate from high school in 2011; the lost lifetime earnings for that class of dropouts alone total $2.5 billion.
If just half of Alabama's dropouts had graduated, they would likely have provided the following economic benefits to their state, $227 million in increased home sales and $13 million in increased annual auto sales, 800 new jobs and a $141 million increase in the gross state product, $6.6 million in increased annual state tax revenue.
"All this shattered my Prodigal Son theory on high school dropouts, so, in 2009 I came to the legislature with a high school drop out prevention act," said Orr.
The bill Orr introduced raised the drop out age from 16 to 17 and required counseling sessions for any potential drop out and their parent or guardian.
"In these sessions, the guidance counselor really tries to drive home what happens when a person drops out of school, with lots of facts a figures to back up their case," says Orr. Orr says the idea is to try and make the individual understand the consequences of their actions.  "The long and short is that the bill passed and it has had a great effect," said Orr.
"We now have the greatest increase in our graduation rate, which is the third highest in the country over the last three years," said Orr.
He says the bill has been a part of the success but added that the Education Commission is also to be credited for continuing accomplishment.
According to Orr, the Education Commission has come forward with many recommendations that the State School Board has implemented to reduce the drop out rate and ensure graduation.
He says that a lot of the success is due to recognizing a need for early intervention, "the tracking program, that follows a student though school." This includes attendance and progress tracking throughout the school year.
His says that the Education Commission is a good group of knowledgeable people who have need their talent to the success of Alabama's school children.
Orr says this is one of those occasions were a law has been translated into good policy.
He also says that confronting the drop out problem is only one part of the bill he introduced, "In that same bill it also challenges the state. It requires Bice [Dr. Tommy Bice, Alabama School Superintendent] to look at other pathways to get the smarter kids."
Orr believe that,  "Kids get bored because they are not challenged." He says that he stated needs, "to accelerate their opportunities to go to college earlier and get on with their academic process and not just waiting out their 12 years in secondary school."
Orr believes that if the student can perform on a faster and higher level then the school system must work with that student to give them access to college at an earlier age.
"We, as a society, when you look at the economic costs for kids born in poverty, parents can't get decent jobs, all of that. When you roll up those numbers they are astounding," said Orr. "Then add on top of that the human costs when you have young people hurt."
Orr says he remembers during the bill's floor debate that some legislators would say, "Why don't you let the kid out of school if he wants to go?" I said, "You are letting children who obviously don't have the parental support at home make one of the most important decisions of their life at the ripe old age of 16."
Orr doesn't suggest that a dropping out of high school automatically, "condemns them to be in the state penitentiary or condemns them to be a single parent, unwed mother or whatever, living in poverty. It's not saying that but the facts and statistics bear out that that's where the odds are."
He says he thinks that, "kids need a little structure in their lives and school can be the one place that they get it. Home may be a difficult place, whatever may be going on there, at least they know they have order and structure and some kind of routine that gets them up, gets them there and all of that if they have to go to school."
The Alabama program that Orr championed has won numerous awards including one from John Hopkins and another from America's Promise (Colin Powell's wife's organization).
This most unique senator has proven once agin to have some profound ideas.
Birmingham approves $1.3 million contract for real-time crime center technology
Woodfin repeated that facial recognition capabilities will not be used in accordance with the contract.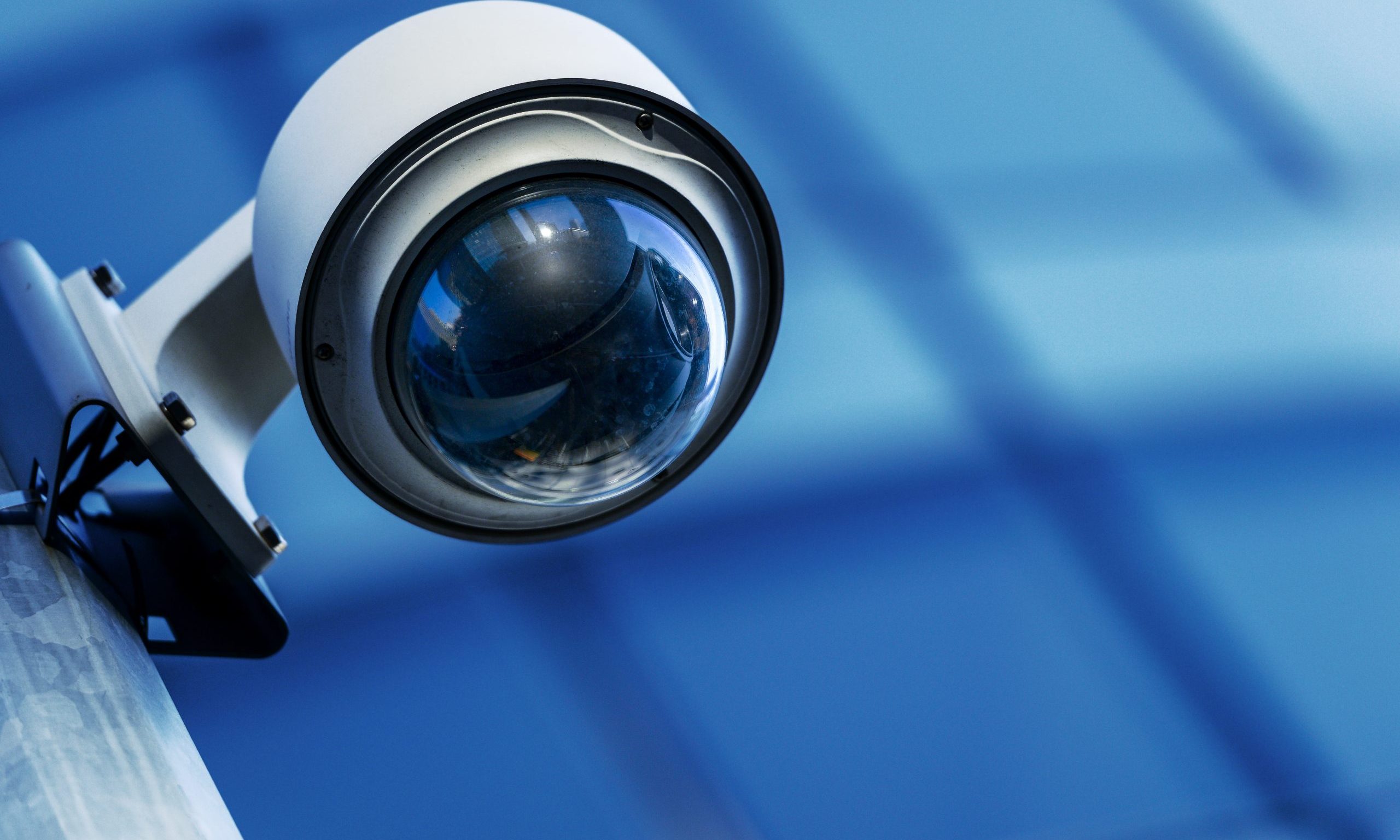 The Birmingham City Council approved a five-year, $1.3 million contract with Motorola this week to provide new technology for the police department's real-time crime center amid unease and public concern over the potential use of facial recognition software within the new systems.
Mayor Randall Woodfin insisted in his remarks made before the council that the new technology is meant to integrate existing hardware and technology inside the real-time crime center. "You're not buying any additional new equipment," he said, "You're buying something to integrate all those systems."
The software suite includes Motorola Solutions's CommandCentral Aware, a system that aggregates video, image and other data information into one interface, and BriefCam, a "video synopsis" system that will further integrate and analyze information from Birmingham's ShotSpotter systems, public cameras and police body cameras.
Briefcam offers facial recognition capabilities, which was the main concern of community members speaking before the council, and the risk that use of the technology could disproportionately affect Black people. Facial recognition technology has a record of racial bias and misidentifies Black people at rates five to 10 times higher than white people.
"Despite assurances that there will not be facial recognition implemented at this phase that does not prevent it from being implemented in the future," said Joseph Baker, Founder of I Believe in Birmingham and one of the Birmingham residents voicing concern on the proposal. "I believe that this software, if fully implemented, can easily lead to violations of unreasonable searches."
Another resident who spoke against the resolution was Byron Lagrone, director of engineering at medical software solutions company Abel Healthcare Enterprises. Lagrone pointed to IBM and Amazon as examples of companies that have halted or abandoned facial recognition and object tracking software altogether over racial bias concerns.
"The prevailing attitude, among technical people is this technology is not effective, and it causes high amounts of harm for next to no gain," Lagrone said.
Woodfin repeated that facial recognition capabilities will not be used in accordance with the contract.
"It's explicit in this contract that facial recognition will not be used," Woodfin said, "[If] facial recognition wants to be used in the future of this city. It would have to be approved by this body. … The mayor's office or the police department doesn't have unilateral power to use facial recognition. That is not part of what our contractual relationship is with Motorola."
Woodfin also clarified that the total $1.3 million price of the contract will not be paid as a lump sum but spread out over the five-year commitment.
The city council voted 8 to 1 to approve the contract, with District 8 Councilman Steven Hoyt speaking in favor of the use of facial recognition capabilities.
"You can't say, 'I'm going to build a house but I'm not going to use the restroom,'" Hoyt said. "If it's in the house, you're going to use the restroom. … If it has the capability of facial recognition, guess what's going to happen? You're going to use it. I'm going to vote for it because I know we've got to have every tool we can garner to fight crime, because it's out of hand."
Hoyt also suggested a review of the information collected by the new system apparatus.
"I do think, for the public's sake, we need to have some way we review that and see how it's being used," Hoyt said. "We need that to go along with this."
District 3 Councilwoman Valerie A. Abbott — who said she was the victim of a burglary the day before the vote — echoed the mayor's insistence that the facial recognition capabilities would not be deployed unless authorized by the city council, reading a letter from Motorola stating "in order to enable facial recognition, Motorola will require an addendum or change order to the contract," which would have to come before a public meeting of the city council.
"I too would not want facial recognition," Abbot said, "I'm voting in favor of this because the majority of my constituents are telling me they want more and better policing, capture of criminals, prevention of crime."
District 5 Councilman Darrell O'Quinn was the lone no vote among the near-unanimous city council, stating that he had "some reservations about how we're doing this and will vote my conscience." 
Later, O'Quinn was quoted in BirminghamWatch, saying his vote reflected his concerns about "taking on a new debt obligation in the midst of a projected $63 million shortfall in revenue."