"Stand in Schoolhouse Door" A Lesson About Opportunity

By House Minority Leader Craig Ford
One of the things I love about the summertime is the celebration of our country and all that our nation represents; values such as freedom and opportunity.
A couple of weeks ago, we honored our fallen men and women in uniform with Memorial Day, and in about a month we will celebrate our nation's freedom with Independence Day.
But this week also marks the anniversary of another important moment in American history, and one that is particularly important to Alabama: the 50th anniversary of the famous "stand in the schoolhouse door."
On June 11th, 1963, former governor George Wallace famously stood in the doorway of Foster Auditorium on the campus of the University of Alabama to prevent three black students from registering for classes at the university.
The governor's stand was largely symbolic, and meant to be a fulfillment of his campaign pledge to fight integration. In the end, Gov. Wallace stepped aside and Vivian Malone Jones, Dave McGlathery and James Hood became the first African Americans to enroll at the university.
They were the first, but certainly not the last. And in the years since, several prominent African Americans have graduated from the University of Alabama. From men who made football history, like Ozzie Newsome, Jr., John Mitchell, Jr. and Sylvester Croom, to Olympic gold medalist Lillie Leatherwood, state Senator Michael Figures, and businessmen like Donald Watkins and Andre Taylor to name a few, there have been many notable African Americans who have come out of the University of Alabama.
And because of the integration at Alabama, schools like Auburn University also began accepting African Americans who have made significant impact on history, such as Bo Jackson, Cam Newton, Charles Barkley, Gen. Lloyd James Austin, III (the last commanding general of U.S, forces in Iraq) and Grammy-winning artist Lionel Richie and Oscar-winning actress Octavia Spencer.
Where would our country and our state be had these men and women not have had the opportunity to receive a college or graduate education in Alabama?
Two years before she died, Vivian Malone Jones said in an interview that she hoped history would remember June 11th, 1963 as a day when the doors were opened rather than an attempt to close the doors.
Part of what makes America great is that we are the "land of opportunity." That opportunity exists not just because of the freedoms we have in this country, but also because of the quality public education we provide to our children.
Because of heroes like Vivian Malone Jones, Dave McGlathery and James Hood, no one in this country can be denied access to an education on the grounds of their race.
But in Alabama, hundreds-of-thousands of children are seeing their opportunities slip away because their public schools are under attack from the state legislature.
Since the Republican Supermajority took control of Montgomery, they have used their absolute power to ram through a radical, anti-education agenda that has abandoned our public schools in favor of taxpayer-funded vouchers and undermined our educators and the successes they have been achieving in the classroom.
So as we reflect this Tuesday on the 50th anniversary of the stand in the schoolhouse door, let's keep in mind what Vivian Malone Jones said that day was all about: the opening of the doors rather than the attempt to keep them closed. And let us renew our commitment to providing all Alabama's children with an "open door" to a quality education to that our children can have the opportunities they deserve.
 
Representative Craig Ford is a Democrat from Gadsden.  He has served in the Alabama House of Representatives since 2000.  In 2010, Representative Ford was elected House Minority Leader by the House Democratic Caucus. He was re-elected Minority Leader in 2012.
 
Opinion | Changing lanes on the Alabama Workforce Superhighway
As we come out of the pandemic we have a new view of the world and with our innovative hats on, we now look at workforce issues through a new and different lens.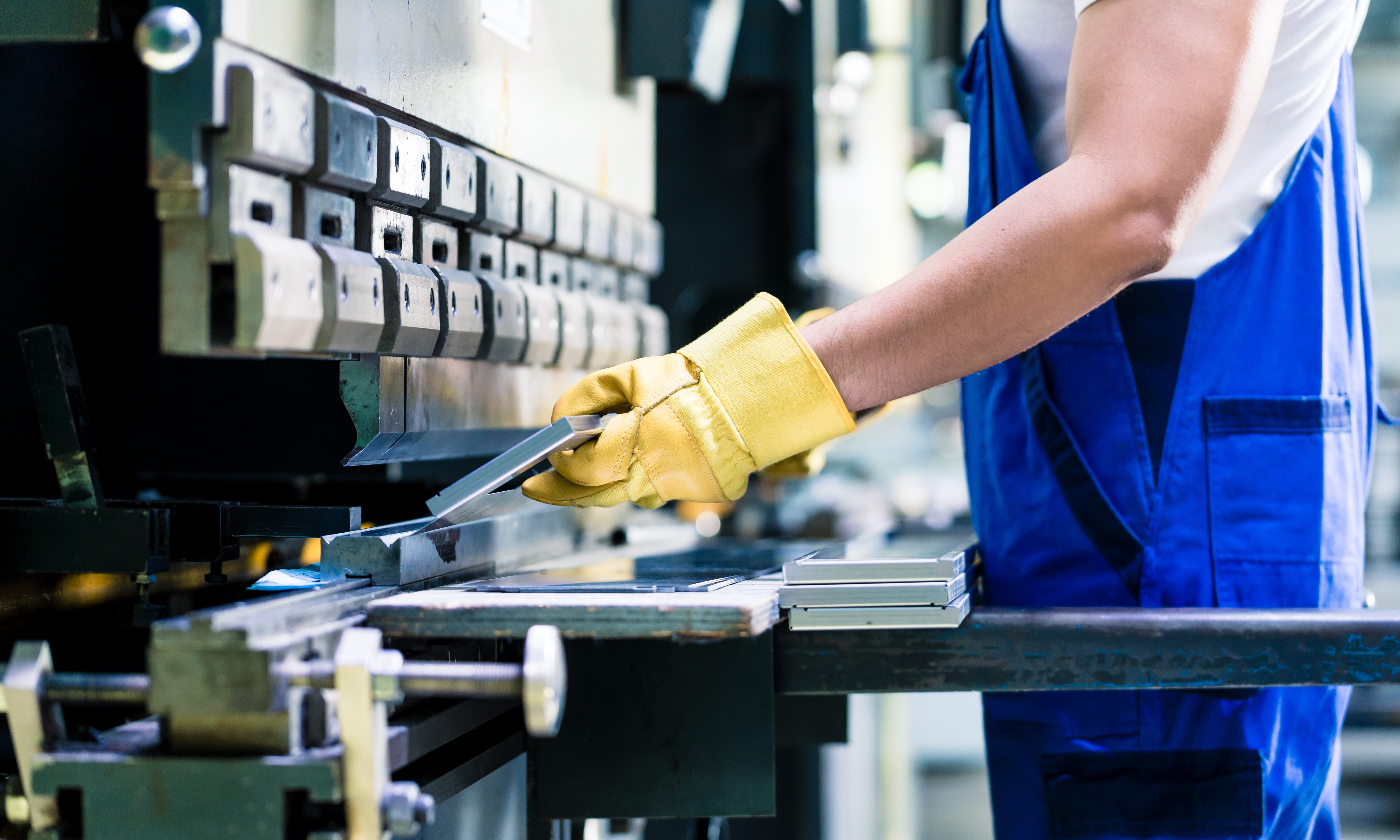 Hello friends and welcome back to the Alabama Workforce Superhighway! Our last stop was the AlabamaWorks Virtual Workforce Conference in September. The conference gave us a lot to think about on the drive ahead. It was great to be among workforce professionals again to share and discuss where we are as a state and, just from a mental perspective, I needed it!
We have so many opportunities staring us in the face that we did not have pre-COVID. The work we have all been doing is more important now than ever before. Did our previous challenges go away due to COVID? Absolutely not!
Our workforce issues may have been "timed out," or perhaps they were on a break, but those issues continue to be our challenges. So, not only should we remain focused on our Success Plus goal of adding 500,000 workers in our workforce with credentials of value by 2025, we must also help our companies get back to work and work with their current and future employees.
We need to make sure they are technically ready for the impending automated world and assist them with all the tech-savvy tools that are being developed as part of Industry 4.0 and the ever developing "Smart Factory" concepts.
Alabama is rapidly moving in this direction, and we must have the workforce to meet the demands. This is one of the foundations for Gov. Kay Ivey's Success Plus plan. In almost every speech and presentation Ivey delivers, she mentions how absolutely critical our workforce is and that they must be ready for the work we are recruiting into Alabama.
To say 2020 has been strange, would be a colossal understatement and it keeps on giving! 2020 started as a typical year when many were planning and working with high hopes for a productive legislative session, school year or university semester, or simply hoping for a beautiful spring. Little did we know COVID-19 would turn us all inside out and literally stop the world in its tracks.
But, not in Alabama. Yes, it was a kick in the gut and our hearts go out to the many who have suffered or lost loved ones due to the pandemic. But as Alabama usually does, we are fighting back. With good solid leadership by Ivey, an extraordinary Governor's Office staff, a host of very smart cabinet officers and their respective department staffs, and most importantly, some very focused business leaders making good and sound business decisions, we are leading the nation in many aspects of our recovery.
In addition, as we come out of the pandemic we have a new view of the world and with our innovative hats on, we now look at workforce issues through a new and different lens. Yes, the drivers on the Alabama Workforce Superhighway are focused and determined with many great examples of courageous initiatives to assist our customers, overcome the issues and not only get back to pre-COVID productivity, but be even stronger.
So, what new opportunities has 2020 brought us when it comes to our workforce? Although the pandemic has brought many challenges it has also given us access to many people we did not have access to before. Who are these people? There are thousands who lost jobs that were vulnerable to the pandemic. Retail employees, hospitality and restaurant workers who in some cases were working two and three jobs to make ends meet, now have an opportunity to be trained for a less vulnerable job. Alabama has many jobs available as the world wakes back up. We NEED these people and our Alabama Workforce Stabilization Program is laser focused on these folks.
In the recent AlabamaWorks Virtual Workforce Conference we discussed the need for flexibility in order to adapt to change. To be successful in this "new normal" we must prepare our workforce by:
Creating new digital models for education and training

Upskilling (expand capabilities)

Re-skilling (acquire a new or improved skill)

Strengthening and enforcing safety measures

Reinforcing partnerships and pooling resources

Focusing on higher wage jobs
Yes, the world has changed, but we in Alabama were already moving in the right direction.
There are many people to thank for our progress and to name just a few: Governor Ivey and her staff set us on a course to meet those needs with the "Strong Start, Strong Finish" education initiative and gave us a strategy for success through the Success Plus plan. Lt. Governor Will Ainsworth, his staff and the Senate Leadership are very engaged as is the House Leadership with Speaker Mac McCutcheon, budget chairs and other many strong Representatives and Senators across the state. They get it!
Yes, we got this! But, we are nowhere near done and as you already know this work can never stop. To borrow some words from a great song, "we can check out anytime, but we can never leave." We can want to exit the highway, but we can never stop our drive on the Alabama Workforce Superhighway!