Rep. Dexter Grimsley Announces Campaign for Re-Election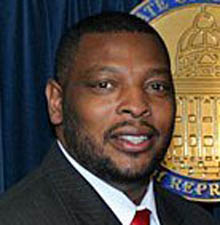 Staff Report
NEWVILLE— Rep. Dexter Grimsley, D-Newville, announced today that he is seeking re-election to the Alabama House of Representatives in House District 85. District 85 includes all of Henry County, as well as a portion of Houston County.
"It has been an honor to serve the people of Henry and Houston Counties for the past three years, and I am excited to continue working for the people of our district," said Grimsley.
Grimsley was first elected to the state House of Representatives in 2010. In addition to serving in the state legislature, Grimsley has been the chief juvenile probation officer for Henry County since 1995.
Grimsley serves on the House Agriculture and Forestry Committee, as well as the Local Legislation Committee. During his tenure in the legislature, Grimsley has sponsored legislation to allow the Sheriff of Henry County to use funds accruing to the Sheriff's Work Release Fund for law enforcement, as well as legislation supporting continuing education for law enforcement officers and recertification for use of deadly force.
Grimsley also sponsored legislation requiring the government to provide public records upon request within a shortened time frame.
"In the legislature, my priorities have been public safety, honest government and making sure that every child in Alabama has access to a quality public education. There is still a lot of work to be done on these issues, and that is why I decided to run for re-election."
House Minority Leader Craig Ford, D-Gadsden, endorsed Grimsley and praised him for his commitment to public safety and the Wiregrass.
"Dexter has a tremendous devotion to his family, his community and the children of his district. Through both his time in the legislature and his career as a juvenile probate officer, Dexter has devoted his life to looking out for our children, and that is why we need him back in the legislature. I am proud of Dexter's service to his district and the state, and I am proud to endorse him for re-election."
Grimsley said his campaign will continue to focus on the issues he has advocated for in the legislature: public safety, open and honest government, and supporting public education.
"Our state government is on the wrong track," said Grimsley. "Just look at the Accountability Act. Not only has this terrible law redirected millions of dollars out of our schools, it was also passed by using deceit and back-room deals. It hurts all of our children's education and violates the principle of open and honest government. This, more than anything else, is exactly the reason why I feel I have to run for re-election. "v
Mazda, Toyota invest additional $830 million in joint Huntsville plant
The additional investment into the plant, which is to produce new SUV's for both car companies, is for new manufacturing technologies to the production line and additional training for the 4,000 or so expected workers.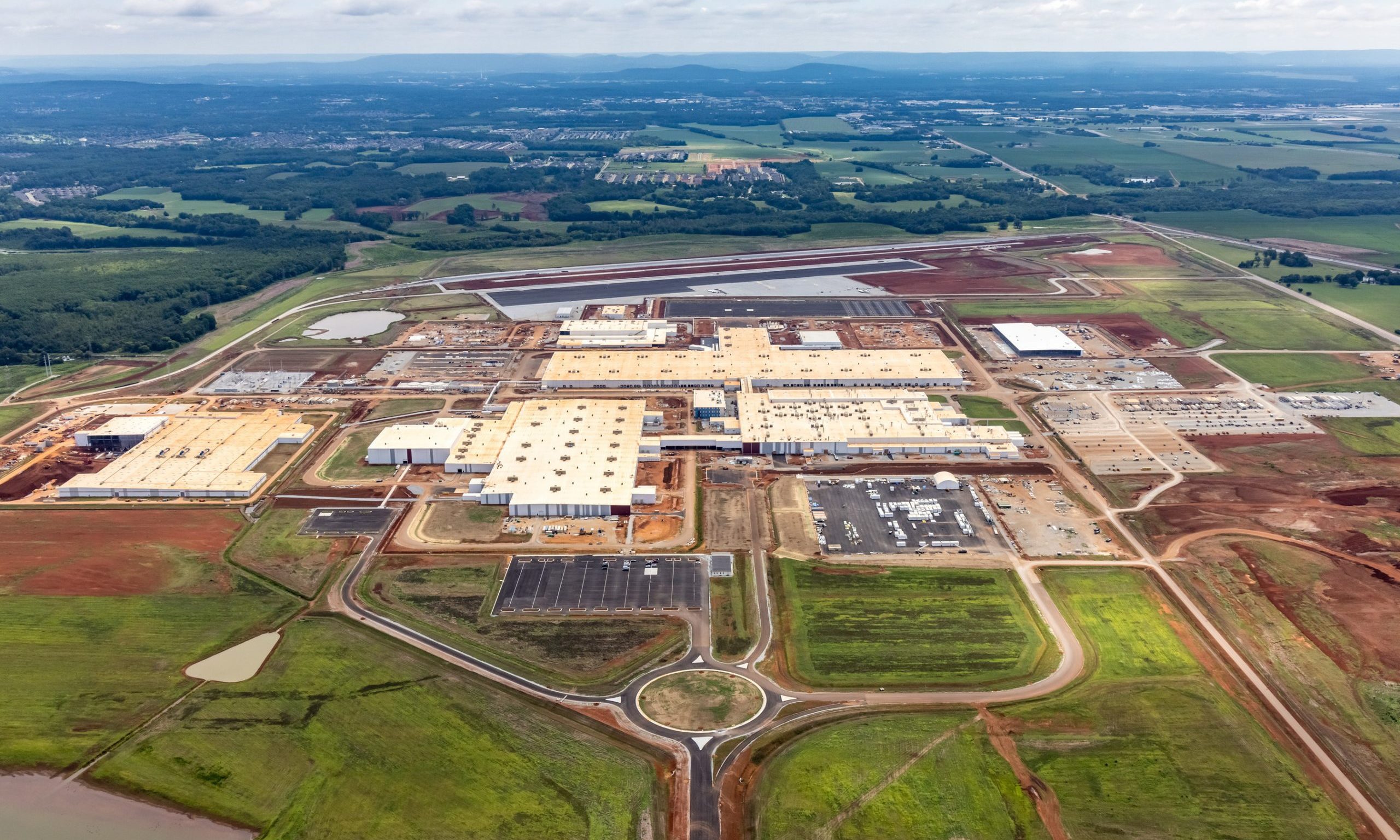 Gov. Kay Ivey on Thursday announced an additional $830 million investment in Mazda Motor Corp. and Toyota Motor Corp.'s joint manufacturing venture, Mazda Toyota Manufacturing, in Huntsville. 
The additional investment into the plant, which is to produce new SUV's for both car companies, is for new manufacturing technologies to the production line and additional training for the 4,000 or so expected workers, according to a press release from Ivey's office. 
"Toyota's presence in Alabama continues to build excitement about future opportunities that lie ahead, both for our economy and for the residents of our great state," Ivey said in a statement. "Mazda and Toyota's increased commitment to the development of this manufacturing plant reiterates their belief in the future of manufacturing in America and the potential for the state of Alabama to be an economic leader in the wake of unprecedented economic change.
The additional $830 million brings the total investment in the project to $2.311 billion and will allow for production line modifications for both of the new models. Once complete, the facility is slated to be able to produce up to 150,000 of a future Mazda crossover model and up to 150,000 of the Toyota SUVs annually. 
The joint venture has already hired approximately 600 of the planned 4,000 new workers, and the companies expect to begin accepting applications again later this year.
"Mazda Toyota Manufacturing is proud to call Alabama home. Through strong support from our state and local partners, we have been able to further incorporate cutting-edge manufacturing technologies, provide world-class training for team members and develop the highest quality production processes," said Mark Brazeal, vice president of administration at MTM, in a statement. "As we prepare for the start of production next year, we look forward to developing our future workforce and serving as a hometown company for many years to come."
Construction on the Huntsville plant is ongoing, with 75 to 100 percent completion on roofing, siding, floor slabs, ductwork, fire protection and electrical, according to the press release. 
"This newest investment by our partners at Mazda Toyota Manufacturing shows the company's continued confidence in the ability of our community to provide a strong, skilled workforce to meet the demands for quality and reliability," Huntsville Mayor Tommy Battle said in a statement. "We look forward to the day when the first vehicles roll off the line."
"We are excited to learn of this additional investment being made by Mazda Toyota Manufacturing," Limestone County Commission Chairman Colin Daly said in a statement. "We continue to be grateful to MTM for their belief in our community and look forward to our partnership with them for many years to co
Greg Canfield, Secretary of the Alabama Department of Commerce, said the new investment will magnify the economic impact of a project that is poised to transform the North Alabama region.
"With this enhanced investment, Mazda Toyota Manufacturing USA is adding new technology and capabilities to a manufacturing facility that was already designed to be one of the most efficient factories in the automotive industry," Canfield said in a statement. "We're confident that the groundbreaking collaboration between Mazda and Toyota will drive growth not only for the companies but also for North Alabama for generations."