Blogger Arrested for Contempt of Court, Resisting Arrest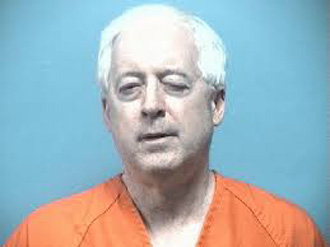 By Bill Britt
Alabama Political Reporter
MONTGOMERY–Roger Shuler, the editor and man behind the Alabama-based blog, Legal Schnauzer, was arrested last week in Shelby County on two counts of contempt of court and one count of resisting arrest.
As of this report, Shuler is being held in the Shelby County jail on a $1,000 bond and awaiting a hearing. It appears that he was injured as a result of "resisting arrest."
Shuler has authored the blog Legal Schnauzer, named after his pet, since 2007.
During that period, Shuler has written reports that challenged some of the most powerful names in Alabama politics.
The editor's recent troubles stem from a series of reports in which Shuler emphatically stated that Rob Riley, Jr., had an affair with a lobbyist and that the affair resulted in an abortion.
In January Shuler wrote, "Rob Riley, the son of former Alabama Governor Bob Riley, had an extramarital affair with a lobbyist that led to a number of personal and political complications, sources tell Legal Schnauzer."
This and other reports by Shuler do not allege an affair by Riley, but state it as fact.
Consequently, Riley sued Shuler for defamation. Shuler claims that he was improperly served by the court and therefore refused to appear before the judge. As a result, an arrest warrant was issued and then carried out on October 23.
Shuler has also accused Alabama Attorney General Luther Strange of carrying on an affair with Jessica Garrison. Again, Shuler does not write about an "alleged affair" but states the accusations as facts.
Garrison has also suited Shuler for defamation, a charge which Shuler contends is bogus.
On his blog Shuler has said, "Aside from the lawsuits' merits (or lack thereof), we see an alarming trend involving the plaintiffs. They and their associates can't even get the complaints served without engaging in fraudulent conduct. And I don't use the 'f word' casually here. The cases hardly are off the ground, and court documents show that individuals acting on the plaintiffs' behalf have engaged in fraud on the court."
Shuler goes further saying, "We already have reported on the improper service that has been attempted in both cases–via a thuggish private process server in the Garrison case; via a Shelby County deputy and his unconstitutional traffic stop in the Riley matter. I filed documents in both cases late last week, seeking to have service quashed."
However, rather than appearing in court to inform the judge of improper service, Shuler refused to attend the proceedings.
Shuler is being heralded by some as a hero of free speech. Others point out that even reporters must appear when summoned by the courts.
Robert Stacy McCain, a conservative blogger and writer for the American Spectator wrote of Shuler, "You can't scoff at the court's authority and denounce the judge as corrupt and not expect to get a contempt citation. You can't do that even if you believe the court is violating your rights."
However, Alan Colmes at Liberal Land wrote, "Rob Riley's zeal to have Shuler and his wife arrested is so breathtakingly unlawful and outright foolish."
The debate over how far one may go before they cross the line between free speech and libel may very well be taking center stage here in Alabama.
Trump Truck and boat parades this weekend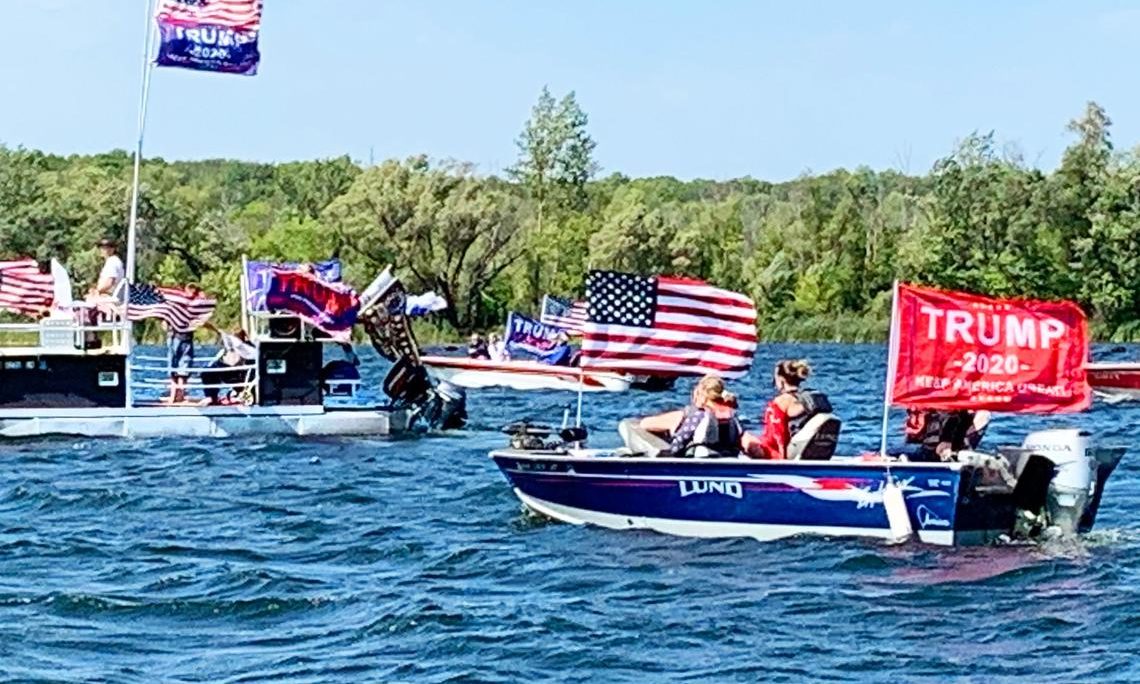 As Election Day draws near, Alabama Republicans are excited about promoting the re-election of Donald J. Trump as President and the election of Tommy Tuberville for U.S. Senate. This weekend two pro-President Trump events are happening in the state. There will be a truck parade from Ashland to Phenix City on Saturday sponsored by the Clay County Republican Party, while there will also be a boat parade on Wilson Lake in the Shoals sponsored by the Colbert County Republican Party on Sunday.
The pickup trucks will assemble at the Ashland Industrial Park in Clay County, 8240 Hwy 9, Ashland. There is a pre-departure rally at 10:00 a.m. central standard time. The trucks will depart at 11:00 a.m. and then proceed on a parade route that will take them into the bitterly contested swing state of Georgia. The Trump Pickup Parade will wind through east Alabama and West Georgia traveling through LaGrange and Columbus before concluding near the Alabama/Georgia line in Phenix City, 332 Woodland Drive, Phenix City at approximately 2:00 p.m. central time. Speakers will begin at 3:00. Trump flags will be on sale at the event.
The Phenix Motorsports Park will be hosting what sponsor hope could possibly the world's largest Pickup Tuck parade in U.S. history that is routing over 50 mile through Georgia in effort to "pickup" President Trump's numbers in GA.
A number dignitaries have been invited to address the Phenix City rally, including Coach Tuberville. Former State Sen. Shadrack McGill, Trump Victory Finance Committee member former State Rep. Perry O. Hooper Jr., and Paul Wellborn, the President and CEO of the largest Family owned Kitchen Cabinet manufacture in the USA are among the featured speakers who have committed to speak at the event.
Entertainment will be provided by: Charity Bowden, an up and coming country music singer who was the runner up on "The Voice". Charity will sing 'I am Proud to be an American' as well as songs from her Voice performances. The McGill Girls will also perform. The three beautiful and talented sisters will be singing patriotic songs in three part harmony. Geoff Carlisle, a professional DJ will be keeping the crowd pumped with music and entertainment.
Following the speakers and the entertainment there will Trump truck-vs- Joe Bidden truck races down the drag strip for the finale.
The Northwest Alabama boat parade will be on Sunday. The boats will gather at 2:00 p.m. near Turtle Point and then the flotilla will parade around the open waters of Wilson Lake til 3_00 p.m.. There will be a contest for best decorated Trump boats.
Trump supporters have held a number of large boat parades across the state to show their support for the re-election of Pres. Trump.
Boat parade sponsors say that this parade will be: pro-American, pro-law enforcement, pro-military.