Keeping Gov. Bentley's Promise for a Vote on a State Wide Lottery

By Minority Leader Rep. Craig Ford 
I have always believed in letting the people of Alabama decide the fate of gambling and whether we should have a state lottery to help fund education. You can never go wrong when you trust the voters and let the people settle these kinds of issues.
And though we sometimes disagree on political issues, this is one issue where Gov. Bentley and I are in complete agreement.
During the 2010 campaigns, Gov. Bentley said, "I believe the people of Alabama need to decide at the ballot box on a YES or NO vote whether to allow gambling or abolish all forms of gambling."
Creating a state lottery has been an issue in Alabama for decades, but the voters have not been allowed to vote on the issue since 1999. A lot has changed since then, and we can draft a better lottery proposal than the one we put before the voters almost fifteen years ago.
Today, Alabama is one of only seven states that does not have a state lottery. And every day, Alabamians are driving to stores and gas stations in Tennessee, Georgia and Florida to buy lottery tickets. But instead of their money going towards schools in Alabama, their money is paying for kids in Tennessee, Georgia and Florida to get an education.
The reality is that people who want to play the lottery or gamble are going to do so. That is why you will see so many cars with Alabama license plates parked at these gas stations, at the casinos in Philadelphia, Mississippi, at VictoryLand or at the facilities owned by the Poarch Band of Creek Indians.
By not having a state lottery, we are not stopping or even slowing down gambling in Alabama. All we are doing is sending our money to other states to help pay for their children's education while year after year our schools continue to struggle to get by.
A report provided by the Legislative Fiscal office during last year's legislative session estimated that a state lottery could generate as much as $250 million per year for our schools. And news articles in neighboring state's have shown that those states brought in much more.
Instead of giving that $250 million to other states every year, we need to be using that money for our own children's education.
That is why I plan to propose another lottery bill during the 2014 legislative session, and I am asking Gov. Bentley to stand with me and keep his campaign promise to finally let the people of Alabama vote on a state lottery.
The lottery bill that I will sponsor will set aside $50 million to provide every school in Alabama with one resource officer. For school systems that do not have a resource officer, this will give them a new sense of security and help maintain discipline in their schools. In the school systems that already pay for a resource officer, this will allow them to use that money for other educational needs.
The rest of the revenue generated from the lottery will go towards providing scholarships to students who make the AB Honor Roll. This money will help them to pay for tuition and books at either a four-year university or at a two-year college or vocational school of their choice.
Every year, the costs of higher education are increasing. At the same time, more and more jobs are requiring a higher level of education or training. In this economy, it is extremely difficult to get a job with just a high school diploma, alone.
Our children need and deserve a chance to get their degree or certificate in a vocation so that they can get a good job and make their dreams a reality. A state lottery can open the doors of opportunity for thousands of children in Alabama and lighten the burden on thousands more.
The time is right. Let's keep Gov. Bentley's promise to the voters and finally allow the people to decide the fate of a state lottery in Alabama.
###
Rep. Craig Ford is a Democrat from Gadsden and the Minority Leader in the Alabama House of Representatives.
Opinion | Changing lanes on the Alabama Workforce Superhighway
As we come out of the pandemic we have a new view of the world and with our innovative hats on, we now look at workforce issues through a new and different lens.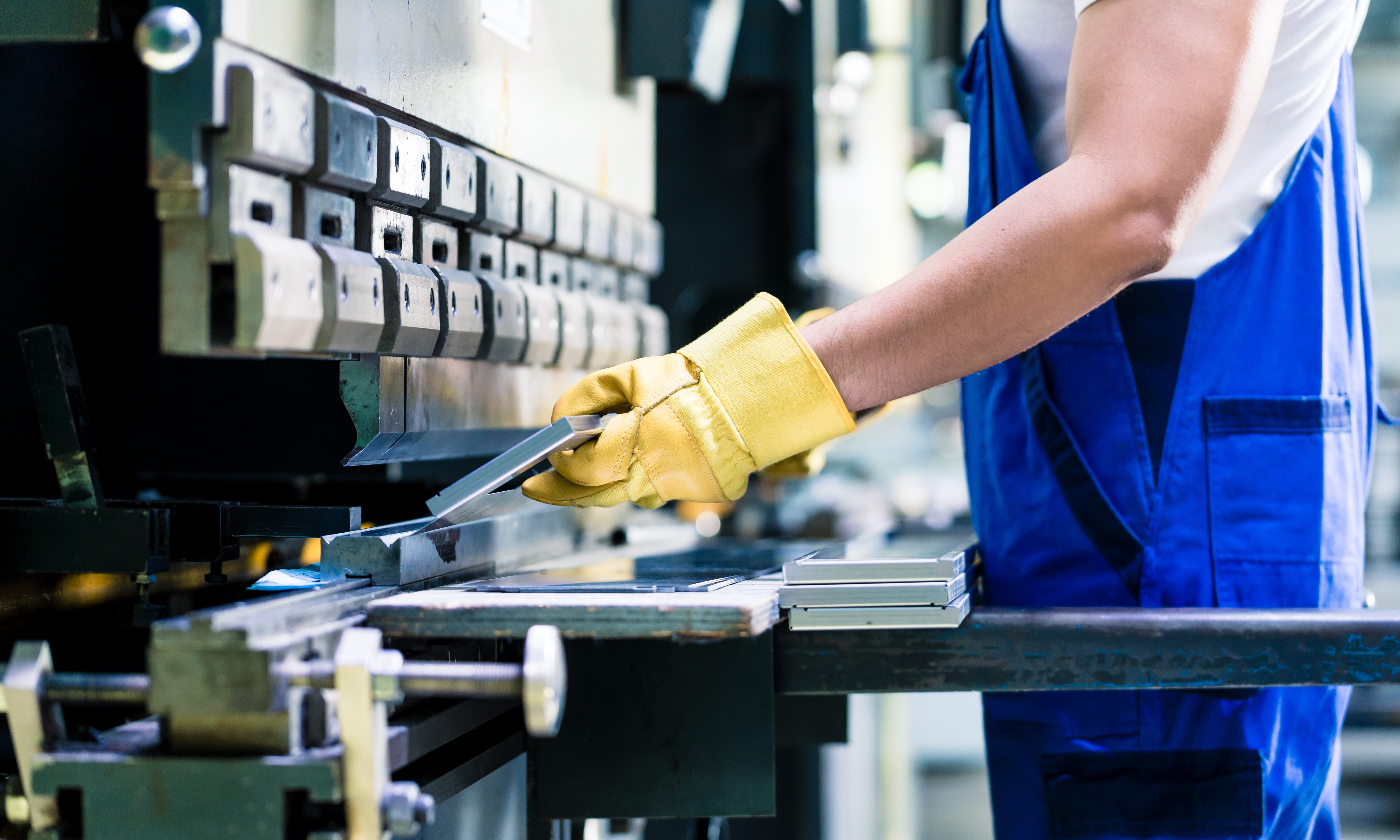 Hello friends and welcome back to the Alabama Workforce Superhighway! Our last stop was the AlabamaWorks Virtual Workforce Conference in September. The conference gave us a lot to think about on the drive ahead. It was great to be among workforce professionals again to share and discuss where we are as a state and, just from a mental perspective, I needed it!
We have so many opportunities staring us in the face that we did not have pre-COVID. The work we have all been doing is more important now than ever before. Did our previous challenges go away due to COVID? Absolutely not!
Our workforce issues may have been "timed out," or perhaps they were on a break, but those issues continue to be our challenges. So, not only should we remain focused on our Success Plus goal of adding 500,000 workers in our workforce with credentials of value by 2025, we must also help our companies get back to work and work with their current and future employees.
We need to make sure they are technically ready for the impending automated world and assist them with all the tech-savvy tools that are being developed as part of Industry 4.0 and the ever developing "Smart Factory" concepts.
Alabama is rapidly moving in this direction, and we must have the workforce to meet the demands. This is one of the foundations for Gov. Kay Ivey's Success Plus plan. In almost every speech and presentation Ivey delivers, she mentions how absolutely critical our workforce is and that they must be ready for the work we are recruiting into Alabama.
To say 2020 has been strange, would be a colossal understatement and it keeps on giving! 2020 started as a typical year when many were planning and working with high hopes for a productive legislative session, school year or university semester, or simply hoping for a beautiful spring. Little did we know COVID-19 would turn us all inside out and literally stop the world in its tracks.
But, not in Alabama. Yes, it was a kick in the gut and our hearts go out to the many who have suffered or lost loved ones due to the pandemic. But as Alabama usually does, we are fighting back. With good solid leadership by Ivey, an extraordinary Governor's Office staff, a host of very smart cabinet officers and their respective department staffs, and most importantly, some very focused business leaders making good and sound business decisions, we are leading the nation in many aspects of our recovery.
In addition, as we come out of the pandemic we have a new view of the world and with our innovative hats on, we now look at workforce issues through a new and different lens. Yes, the drivers on the Alabama Workforce Superhighway are focused and determined with many great examples of courageous initiatives to assist our customers, overcome the issues and not only get back to pre-COVID productivity, but be even stronger.
So, what new opportunities has 2020 brought us when it comes to our workforce? Although the pandemic has brought many challenges it has also given us access to many people we did not have access to before. Who are these people? There are thousands who lost jobs that were vulnerable to the pandemic. Retail employees, hospitality and restaurant workers who in some cases were working two and three jobs to make ends meet, now have an opportunity to be trained for a less vulnerable job. Alabama has many jobs available as the world wakes back up. We NEED these people and our Alabama Workforce Stabilization Program is laser focused on these folks.
In the recent AlabamaWorks Virtual Workforce Conference we discussed the need for flexibility in order to adapt to change. To be successful in this "new normal" we must prepare our workforce by:
Creating new digital models for education and training

Upskilling (expand capabilities)

Re-skilling (acquire a new or improved skill)

Strengthening and enforcing safety measures

Reinforcing partnerships and pooling resources

Focusing on higher wage jobs
Yes, the world has changed, but we in Alabama were already moving in the right direction.
There are many people to thank for our progress and to name just a few: Governor Ivey and her staff set us on a course to meet those needs with the "Strong Start, Strong Finish" education initiative and gave us a strategy for success through the Success Plus plan. Lt. Governor Will Ainsworth, his staff and the Senate Leadership are very engaged as is the House Leadership with Speaker Mac McCutcheon, budget chairs and other many strong Representatives and Senators across the state. They get it!
Yes, we got this! But, we are nowhere near done and as you already know this work can never stop. To borrow some words from a great song, "we can check out anytime, but we can never leave." We can want to exit the highway, but we can never stop our drive on the Alabama Workforce Superhighway!