The Accountability Act Continues to Fail

By Minority Leader Rep. Craig Ford 
What would you do if you had $40 million to spend on education? Would you spend it on classroom supplies like textbooks and computers? Would you improve school security by hiring resource officers? Would you invest in academic programs like the Alabama Math, Science Technology Initiative (AMSTI), the Alabama Reading Initiative or the state's pre-k program?
This year, every public school in Alabama has lost funding because Republican legislators in Montgomery cut the state's school budget by $40 million to pay for tax credits to send 52 children to private schools.
Yes, our state leaders are spending $40 million to send 52 kids to private school.
The Accountability Act allows individuals and couples to claim tax credits if they transfer their kids from a "failing" public school to a private school or if they or a corporation donate to an organization that provides scholarships to kids who cannot afford tuition at a private school.
Donors to these scholarship organizations can claim a tax credit "equal to their scholarship donations up to 50 percent of their tax owed, or a maximum of $7,500" according to Mike Cason of the Birmingham News, while families transferring their children can receive up to $3,500 in tax credits.
Last week, it was reported that nearly $20 million had been donated to these scholarship organizations, even though only 52 children have transferred from "failing" public schools to private schools.
That is the equivalent of just over $333,000 per child for just one year!
To say that the Accountability Act is an epic failure is an understatement. How much more could we do with that money if we invested it in our pre-k, AMSTI or Reading Initiative programs? How many more children would benefit by keeping that money in our public schools instead of giving it to only a handful?
From the beginning, state leaders have claimed that the Accountability Act was about giving kids "trapped in failing schools a choice." But more than twice as many kids transferred to a public or private school last year under the No Child Left Behind law (about 1,800 kids in total) than have under the new Accountability Act (only 719 transferring to another public school and only 52 transferring to a private school).
Because of the Accountability Act, fewer kids have a choice in where they go to school.
Because of the Accountability Act, every single public school in Alabama had their budget cut so that $40 million of our tax dollars could be redirected to private schools.
Because of the Accountability Act, successful programs like AMSTI, pre-k and the Reading Initiative are remaining stagnant or losing funding instead of being expanded to all of our children.
When the government spends our tax dollars, we expect there to be some sort of accountability. But the private schools that receive these tax dollars through the scholarships and tax credits are not required to meet the same academic standards as public schools. So the Accountability Act, ironically, does not require accountability from the schools that will financially benefit from it.
As Eric Mackey, the executive director of School Superintendents of Alabama, said, "when you are taking public tax dollars, you should be fully accountable to the public."
The Accountability Act is simply a bad piece of legislation. But state leaders continue to dig their heels in and defend it. Sen. Del Marsh, R-Anniston, even called the $20 million reported last week a "small amount being taken out of the public system."
Maybe Sen. Marsh and Republican legislators in Montgomery are ok with treating $20 million of the taxpayers money like they just found it under the couch cushion, but to most of us that is a lot of our hard-earned money and we want to see it be put toward our children's education like it was supposed to be.
The Accountability Act should have never become law in the first place. When legislators return to Montgomery next month, we need to do the right thing and repeal the Accountability Act.
###
Rep. Craig Ford is a Democrat from Gadsden and the Minority Leader in the Alabama House of Representatives.
Print this piece
Opinion | Tough times show what makes our country great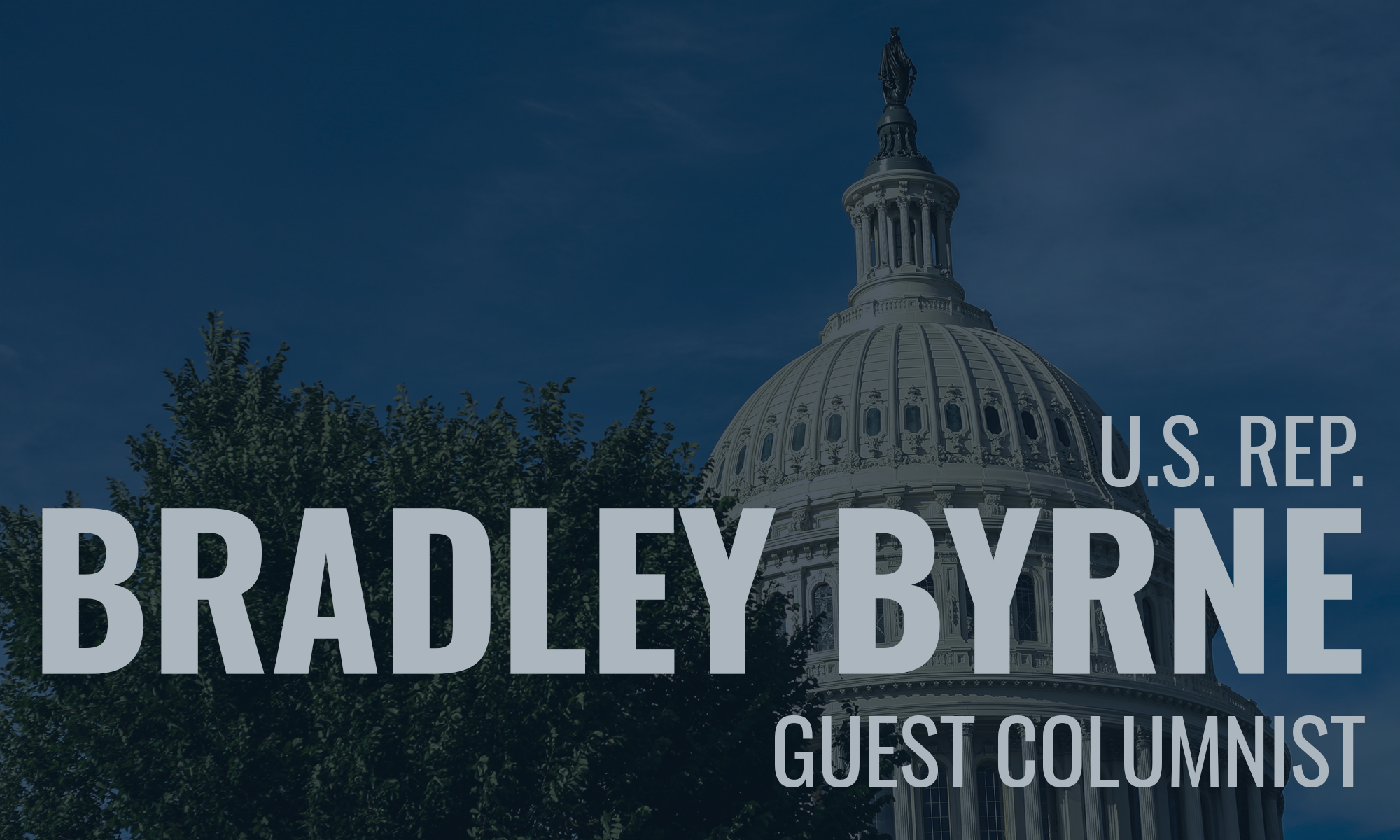 This year, during the midst of the coronavirus pandemic, Memorial Day provided an even more unique opportunity to reflect upon what makes our nation great and the shared values we hold as a people.  Though our celebrations may have been scaled down, the greatness of our country is, in many ways, more apparent in challenging times like these.
The struggles we are going through together as a nation are real and impactful.  The coronavirus overwhelmingly targets seniors and those with preexisting conditions.  As a result, nursing homes and long-term care facilities have been hit hard.  More than 36,000 residents and staff have died after coming down with Covid-19, more than a third of all deaths in our country that have been attributed to the virus.  Sadly, many of our cherished veterans have been among those lost to the virus.  Of all the tributes to those we have lost, the stories of our veterans are especially moving.
But there are bright spots in coronavirus medical research.  Testing quality and access has improved significantly.  And as we learn more about the virus, we are better able to prevent and treat Covid-19.  The hospitalization rate for those diagnosed with the virus is 3.4 percent, and the CDC estimates that 35 percent of all infected people are asymptomatic.  Taking this into account, the infection fatality rate is likely around 0.2 percent or 0.3 percent.  While that is still 2 to 3 times higher than the flu, the coronavirus is nothing like the killer some predicted early on.
Without question, the economy has taken a hit.  Unemployment levels are higher than any time since the Great Depression.  Our small businesses shed more than 11 million jobs in April.  That's more than half of the 20 million private sector jobs lost last month.  
However, Congressional action to cushion the blow has helped.  More than 4.4 million small businesses have been approved for a loan through the Paycheck Protection Program, and over $511 billion has been processed in aid.  In Alabama, at least 60,457 loans have been made for a whopping $6,136,772,466.  The bulk of this aid to small businesses must go towards employee paychecks, ensuring that more Americans are able to keep their jobs.  In addition to the Paycheck Protection Program, nearly 431,000 Economic Injury Disaster Loans have been processed to assist small businesses during this crisis.  Alabama businesses have received 4,728 EIDL loans for $376,897,450.
There is no question that small businesses will face new challenges going forward.  Evolving ways we interact with one another and patronize businesses, including new occupancy limitations, will make staying in business more difficult.  That's why it is so important for our economy to continue opening sooner rather than later.  You and I can do our part by visiting businesses and restaurants in our community.  Importantly, the foundation of our economy was strong before coronavirus spread prevention measures were enacted nationwide.  So, the country can and will rebound from this.  Prosperity will return.
One only needs to look at what is happening on the other side of the globe to be thankful for our nation.  The brutal Chinese Communist Party, whose mismanagement and dishonesty during the initial outbreak of the virus cost countless lives across the globe, is using the pandemic as an excuse to ramp up authoritarian measures.  The people of Hong Kong are suffering a loss of freedom that dwarfs the sacrifices we have made to stop the spread.
The American people have responded to crisis after crisis with resilience and togetherness, and we will do so again.  We may not have participated in all of our Memorial Day traditions, but we can still honor the fallen by treasuring the country and values they sacrificed to preserve.  That's what makes our country great.
Print this piece