Secretary of State Announces Change in Qualifying Date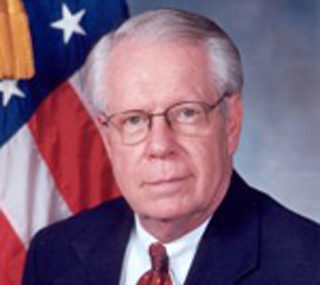 Staff Report
Secretary of State Jim Bennett announced today that the close of qualifying for major party candidates in the 2014 election cycle will be February 7th, 2014 at 5:00 PM.
This is much earlier than usual as the Secretary of State's office is working to comply with federal laws concerning military and overseas voters.  This change is part of ongoing litigation with the Department of Justice over military and overseas voting deadlines.
The original date for the end of qualifying for major party candidates would have been April 4, 2014.  This change will not affect the June 3, 2014 qualifying deadlines for independent candidates and candidates of parties that did not receive more than 20 percent of the entire vote cast in the last general election.
"Though we do not have yet an order from the court, we have agreed with the Department of Justice to move our deadlines up considerably to get ballots to the Absentee Election Managers in each county," said Bennett. "This will allow ballots enough time to be sent to military and overseas voters well before the federal deadline, which is 45 days before the date of the election."
The Secretary of State's office has been in constant contact with both chairs of the Alabama Democratic and Republican parties to let them know that this change would occur.  Secretary Bennett said he has urged the parties to open qualifying for candidates early in order to account for this change.
"We are doing everything in our power to make sure that our soldiers have their ballots in hand and can mail them back in time for their vote to be counted," said Bennett
The Secretary of State's office tried to pass a bill last year in the legislature that would alter the elections deadline schedule to reflect this end date for qualifying.  That bill passed unanimously in the House, but failed to pass the Senate due to time constraints.
"We are bringing the bill again this year.  I know that the legislative leadership has every confidence that this will be passed for future elections and that we will all do our part to ensure that every vote counts, including military and overseas voters," said Bennett.
Commissioner Pate and Superintendent Mackey celebrate Apple Crunch Day
Wednesday, Agriculture and Industries Rick Pate and State Superintendent of Education Dr. Eric Mackey will hold a virtual farm tour.
Commissioner Pate and Superintendent Mackey will host a Facebook Live Event celebrating the 4th annual "Apple Crunch Day" at Airport Road Intermediate School (384 Blackmon Farm Lane, Coosada, AL 36020). At 11:00 a.m. on Wednesday, October 21, 2020.
Schools across the state will show their support for fresh, local produce by crunching into an apple on Apple Crunch Day along with Commissioner Pate and Supt. Mackey.
This year the department is also offering a virtual farm tour of Scott's Orchard which will be available for all students at: alabamafarmtoschool.org.
Students will be able to "ride along" with Commissioner Pate and Superintendent Mackey for an informative and educational look into how their farm works. Students will learn about the different varieties of apples, how they grow, and much more.
October is National Apple Month.
The 2020 apple harvest is still being picked; but the 2019 apple crop was the sixth largest crop in history.
Apple exports rebounded 15 percent last year, after a downturn in 2018 due to international trade disputes. The value of the export crop was up 7 percent.
The U.S. harvested 262 million bushels of apples in 2019 (over 11 billion pounds) in 2019. The 2019 apple crop was up 8 percent in volume from 2018, but lower prices caused the overall wholesale value to decrease from $2.95 billion for the 2018 crop to $2.75 billion (a decrease of 7 percent in value for the larger 2019 crop).
The U.S. Department of Agriculture estimate of the 2020 apple crop is 253.6 million bushels (down 3 percent from the 2019 crop). It would be the ninth largest crop since the government department began reporting apple production in the 1940s.
The United States exported 44.9 million bushels, valued at $913 million in 2019.
"Growers export about $1 billion worth of apples annually, making trade a critical part of the industry," said USApple President and CEO Jim Bair. "While we are comforted to see export numbers rising after a nail-biting year of lost market share and plummeting grower revenues, we still have our work cut out for us to get back on steady ground."
The industry is continuing to adapt to consumer preferences by increasing production of the new more popular Honeycrisp variety of apple, which is expected to rise by 12 percent, moving it ahead of Granny Smith and Fuji into third place in national production.
"With the 2018 crop, Red Delicious lost the position it had held for decades as the largest volume variety to Gala," said USApple Director of Regulatory and Industry Affairs Mark Seetin. "Projections for the current crop are that Gala will continue to expand its edge over Red Delicious and will remain the largest volume variety produced."
The 2020 top five produced apple varieties are: 1) Gala 2) Red Delicious 3) Honeycrisp 4) Granny Smith and 5) Fuji. The top five apple varieties comprise 67 percent of all the apples grown in the U.S.