Through Sleet or Snow: Bills in Committee This Legislative Week
By Lee Hedgepeth
Alabama Political Reporter
With Governor Bentley having yesterday declared an effective state of emergency across the entirety of Alabama, one would think legislators may slow down the lawmaking process, at least a bit. Our state legislature has come back with a good to that line of thought though: not in an election year.
Leadership in both the House and Senate have long echoed dreams of a completely noncontroversial session that will end as much as fifty percent faster than usual — from around fifteen weeks typically to possibly around ten this session, according to veteran Senator Jabo Waggoner. This effort is an attempt to allow the incumbents to head back to their home districts in time for last minute campaigning before the June primaries and the November general elections across the state.
Despite this, the process has slowed somewhat so far. In the Senate, Democrats Bobby Singleton and Hank Sanders led a filibuster against the passage of SB11, which would reorganize legislative functions, but would, according to Senate Minority Leader Vivian Figures put "too much power in the hands of too few."
Our coverage of the Senate slowdown, including video, can be seen here.
In the House, significant debate occurred over Republican Representative Becky Nordgren's "Health Care Rights of Conscience" bill, which eventually passed the body, as did SB11 in the Senate. Some controversy has also arisen around a bill sponsored by Republicans Paul DeMarco and Jabo Waggoner that would change the makeup of the Birmingham Water Works Board to include members from counties other than Jefferson.
Our coverage of the Health Care Rights of Conscience debate, including House floor audio, can be found here.
This week, several significant bills are headed to committee for consideration. A few are even up for public hearings, which are only held at the request of concerned citizens, whether proponent or opponent.
Below is a list detailing some of the more significant legislation up for consideration this week in committee. This list is by no means comprehensive, and meeting times and places are subject to change. Updates can be found constantly on the legislature's electronic information service, ALISON here.
House of Representatives
1/28
Committee on Mobile County Legislation – Room 425 at 11:45
SB176 – takeover of Prichard Sewer System by Mobile Area Water and Sewer System, assumption of debt
Committee on Transportation, Utilities, and Infrastructure – Room 410 at 9:00
HB301 – impose further oversight of pipeline industry by the PSC (reaction to B'ham disaster)
Senate
1/28
Constitution and Elections Committee – Room 727 at 11:00
SB222 – would require drug testing of legislators based on reasonable suspicion
1/29
Business and Labor Committee – Room 316 at 4:00 – PUBLIC HEARING
SB127 – would establish right to work language in the Alabama Constitution
Judiciary Committee – Room 325 at 1:00 – PUBLIC HEARING
SB191 – proposing changes to the Alabama Open Meetings Act
SB99 – allowing for licensing of midwives
Health Committee – Room 304 at 12:00 – PUBLIC HEARING
HB31 – Health Care Rights of Conscience legislation (already passed House)
Slow absentee voting in Tuscaloosa sparks outrage, possible legal action
Among the issues were incredibly long lines that left some voters waiting more than five hours and an inefficient process that managed to take in fewer than 100 absentee ballots in six hours.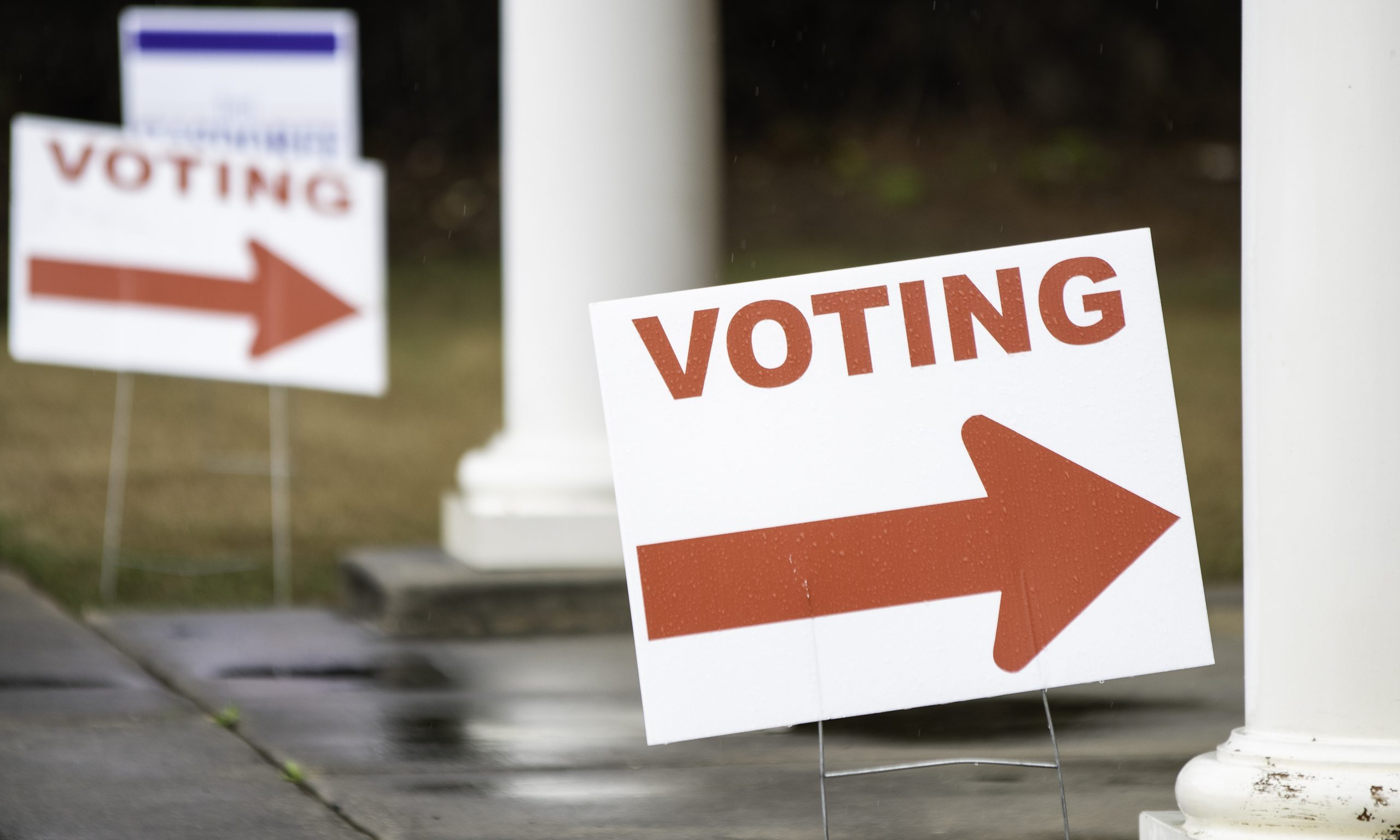 Long lines and slow absentee ballot processing in Tuscaloosa County have left voters outraged and incumbent Sen. Doug Jones's campaign threatening legal action. 
On Wednesday, Jones's campaign attorney, Adam Plant, sent a letter to Tuscaloosa County Circuit Clerk Magaria Bobo, outlining a number of issues with ongoing absentee voting and promising to take legal action if Bobo doesn't improve the process on the final day, Friday. Among the issues documented by Plant were incredibly long lines that left some voters waiting more than five hours and an inefficient process that managed to take in fewer than 100 absentee ballots in six hours. 
Additionally, Plant noted that Bobo has hired her family members to help process absentee ballots and at least one family member had made disparaging remarks on social media about voters. 
"You and those acting on your behalf are suppressing the vote of qualified Alabama voters," Plant wrote in the letter. "If you are unable or unwilling to execute your duties competently, and allow Tuscaloosa voters to exercise their voting rights without undue burdens, we will take further action."
In an interview with the Montgomery Advertiser on Wednesday, Bobo noted that her office had received more than 13,000 requests for absentee ballots — a remarkable uptick from the 3,000 or so her office usually receives — and there had been problems in managing that number of ballots while also adhering to social distancing guidelines within the office. 
However, as Plant's letter notes, the massive increase in absentee ballots for this election shouldn't have been a surprise. Also, Secretary of State John Merrill had made additional funds available to absentee managers to facilitate hiring extra staff, purchasing additional computers and staying open for longer hours to accommodate the anticipated increase. 
In a press release on Wednesday, the Alabama Democratic Party criticized Bobo and her family members, and the release included screenshots of Facebook posts from Bobo's daughter lashing out at voters who complained about the long wait times. 
"No voter should have to wait in line for hours to exercise their rights," said ADP executive director Wade Perry. "We should leverage every tool we have to make voting easier, not harder. Also, it should go without saying that election workers should not insult the very people they are employed to serve. If Ms. Bobo is incapable of processing voters quickly, someone else needs to do the job."