Questions Over Wilcox Supporters FB Tactics Loom as HD104 Polls Open, MCPSS Investigating Employee's Actions on Site
By Lee Hedgepeth
Alabama Political Reporter
Polling precincts are now open in Alabama House District 104, which covers areas in south Mobile County, for a special election that was delayed from last week due to the severe weather conditions. However, some in the district, particularly active Theodore High School alumni, may have thoughts other than reminiscences of the snowpocalypse on their minds.
Recently, a social media disaster began brewing involving the House election when alumni of Theodore High School began complaining about extensive campaigning going on over a Facebook page devoted solely to school affairs. Membership of the group increased significantly at the beginning of the special election campaign season, with a new administrator being allowed to add users to the group. Margie Wilcox herself admits to posting updates about the election, but says it was only in an effort to keep her fellow alumni up to date, not to campaign.
Some, though, say that the real problem came when users began being censored when they expressed views contrary to campaign posts, or otherwise asked that the campaigning stop in general. Veteran and Theodore Alum David Sands says that is exactly what happened to him, and that he is not alone. "Once the administrator was switched, things changed."
Another alum posted to the group, called "Theodore High School Alumni – Alabama:"
"Yesterday I made a comment on this page that neither hurt nor offended anyone and yet you decided to erase and kick me out of the group because I said that "this page looks more like a campaign headquarters than an alumni page." This was totally uncalled for and childish. I am sorry that the integrity of Theodore High School Alumni is tarnished by such selfish behavior and rudeness."
Administration in the group was handed over to Carrie Rozycke on December 31st of last year. Her LinkedIn page reveals that she works as a clerk in the Mobile County Public School System's telecommunications department. This became to become extremely important when Mr. Sands, who says he was a registered Republican and does not live in HD104, notified that he had been contacted by officials within MCPSS, including the head of the technology department and the superintendent, Martha Peek, in reference to the alumni group situation.
Sands said Peek relayed that while she was "unaware of the situation," "the employees are not supposed to be politicking." She said that "she was going to get her people on it first thing [yesterday,] as the election is [today."
MCPSS does have a social media policy that applies to employees, though it is unclear how it applies in the situation.
Margie Wilcox and her campaign have denied any wrongdoing, again reiterating that their use of the alumni group was purely informational.
Stephen Carr, Wilcox's Democratic opponent in today's election, released the following statement to Alabama Political Reporter for this story:
"Late last week I received a friend request from a Navy veteran. I accepted the friend request due to my own military background as I have done countless times over the years through Facebook. This particular gentleman stated that he was a graduate of Theodore High School in Mobile, and that he was highly upset that the alumni Facebook page for THS "appeared to have been hijacked" by my political opponent, and that because of this perceived violation he was going to support my campaign. I thanked him for his service and his support of our campaign and I believed the concern to be one between himself and his fellow alumni and whoever had administrative privileges of the THS group. Our own campaign has used social media as an effective tool throughout our campaign and I have managed my campaign Facebook page as well as my personal page on my own and have always clearly labeled our activity as directly managed by my campaign. We have never used a third party group for our messaging. My hope is that this issue will not have any long term impacts on any of the alumni or the good name of Theodore High School."
Several alternative Theodore High School alumni social media groups have sprung up since the issue arose.
Alabama Political Reporter will continue to cover this story, and is trying to get a formal statement from the Mobile County Public School System. The results of the election will be up on our website, as well as up to the minute updates on our Facebook at facebook.com/alreporter or on Twitter @alreporter.
Birmingham approves $1.3 million contract for real-time crime center technology
Woodfin repeated that facial recognition capabilities will not be used in accordance with the contract.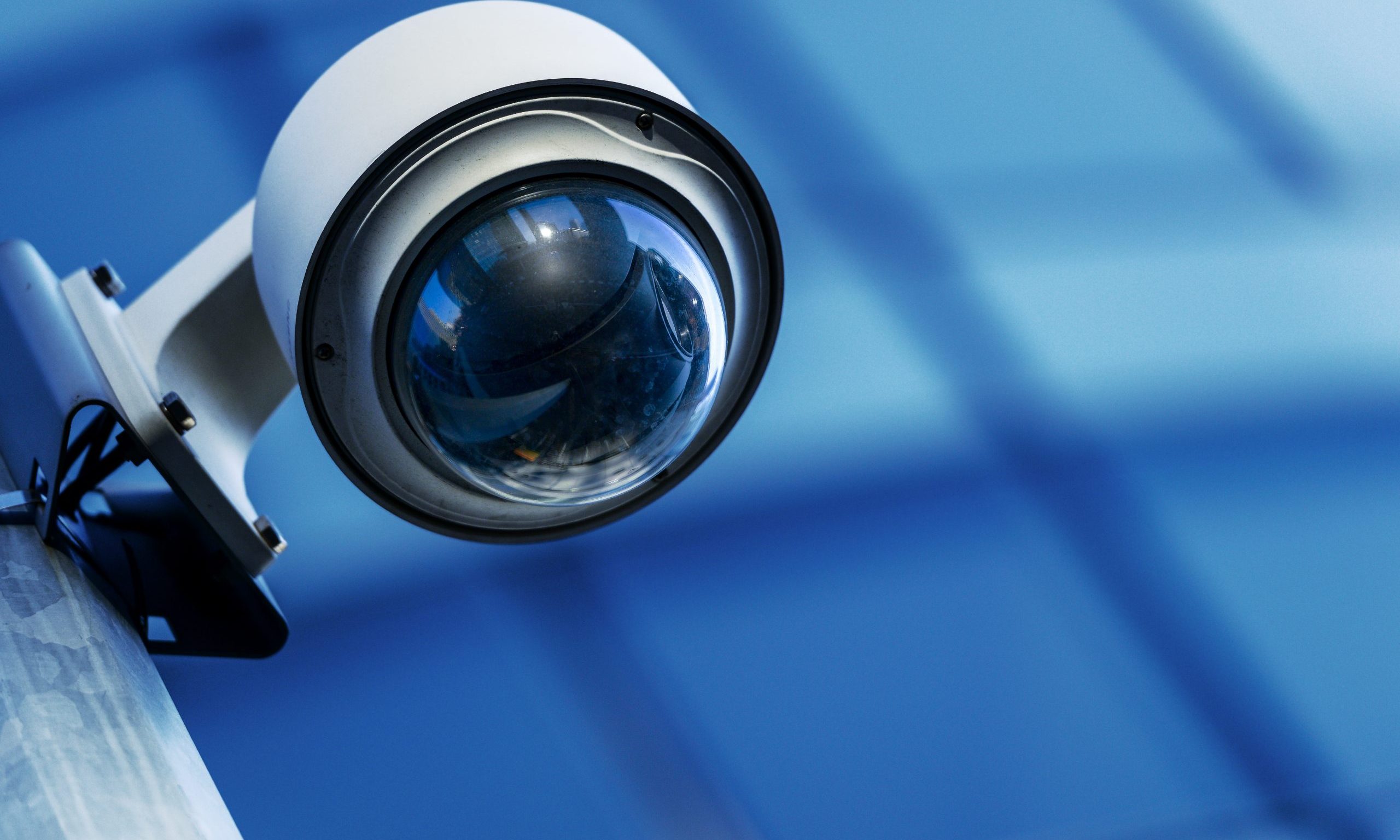 The Birmingham City Council approved a five-year, $1.3 million contract with Motorola this week to provide new technology for the police department's real-time crime center amid unease and public concern over the potential use of facial recognition software within the new systems.
Mayor Randall Woodfin insisted in his remarks made before the council that the new technology is meant to integrate existing hardware and technology inside the real-time crime center. "You're not buying any additional new equipment," he said, "You're buying something to integrate all those systems."
The software suite includes Motorola Solutions's CommandCentral Aware, a system that aggregates video, image and other data information into one interface, and BriefCam, a "video synopsis" system that will further integrate and analyze information from Birmingham's ShotSpotter systems, public cameras and police body cameras.
Briefcam offers facial recognition capabilities, which was the main concern of community members speaking before the council, and the risk that use of the technology could disproportionately affect Black people. Facial recognition technology has a record of racial bias and misidentifies Black people at rates five to 10 times higher than white people.
"Despite assurances that there will not be facial recognition implemented at this phase that does not prevent it from being implemented in the future," said Joseph Baker, Founder of I Believe in Birmingham and one of the Birmingham residents voicing concern on the proposal. "I believe that this software, if fully implemented, can easily lead to violations of unreasonable searches."
Another resident who spoke against the resolution was Byron Lagrone, director of engineering at medical software solutions company Abel Healthcare Enterprises. Lagrone pointed to IBM and Amazon as examples of companies that have halted or abandoned facial recognition and object tracking software altogether over racial bias concerns.
"The prevailing attitude, among technical people is this technology is not effective, and it causes high amounts of harm for next to no gain," Lagrone said.
Woodfin repeated that facial recognition capabilities will not be used in accordance with the contract.
"It's explicit in this contract that facial recognition will not be used," Woodfin said, "[If] facial recognition wants to be used in the future of this city. It would have to be approved by this body. … The mayor's office or the police department doesn't have unilateral power to use facial recognition. That is not part of what our contractual relationship is with Motorola."
Woodfin also clarified that the total $1.3 million price of the contract will not be paid as a lump sum but spread out over the five-year commitment.
The city council voted 8 to 1 to approve the contract, with District 8 Councilman Steven Hoyt speaking in favor of the use of facial recognition capabilities.
"You can't say, 'I'm going to build a house but I'm not going to use the restroom,'" Hoyt said. "If it's in the house, you're going to use the restroom. … If it has the capability of facial recognition, guess what's going to happen? You're going to use it. I'm going to vote for it because I know we've got to have every tool we can garner to fight crime, because it's out of hand."
Hoyt also suggested a review of the information collected by the new system apparatus.
"I do think, for the public's sake, we need to have some way we review that and see how it's being used," Hoyt said. "We need that to go along with this."
District 3 Councilwoman Valerie A. Abbott — who said she was the victim of a burglary the day before the vote — echoed the mayor's insistence that the facial recognition capabilities would not be deployed unless authorized by the city council, reading a letter from Motorola stating "in order to enable facial recognition, Motorola will require an addendum or change order to the contract," which would have to come before a public meeting of the city council.
"I too would not want facial recognition," Abbot said, "I'm voting in favor of this because the majority of my constituents are telling me they want more and better policing, capture of criminals, prevention of crime."
District 5 Councilman Darrell O'Quinn was the lone no vote among the near-unanimous city council, stating that he had "some reservations about how we're doing this and will vote my conscience." 
Later, O'Quinn was quoted in BirminghamWatch, saying his vote reflected his concerns about "taking on a new debt obligation in the midst of a projected $63 million shortfall in revenue."