We Need More Women in State Government

By Minority Leader Rep. Craig Ford 
There is no doubt that I would not be the man I am today had it not been for the women in my life. From my mother to my wife and daughter, they have all shaped who I am. But more importantly, they have also helped shape the community we live in. I have seen in all of them a strength and wisdom that makes me proud, humble and grateful to have them in my life.
And like myself, I'm sure everyone reading this has known women like that. There is no shortage of amazing women from Alabama. From famous women, such as Helen Keller or actress Octavia Spencer, to the working mom's and those who raise our children, we are blessed in this state to have such amazing women in our lives.
But for all that we owe to the women of Alabama, our state government has not supported women the way we should.
For example, we still have problems with discrimination in the workplace. Whether it's equal pay for equal work or equal opportunities for job promotions, our state legislature has failed to take action to protect women in the workplace.
Another area where we have failed is on the issue of child custody and deadbeat dads. Anyone can fall on hard times, but as a father I just can't understand how a man can miss his child support payments. We should be doing more in Montgomery to prevent deadbeat dads from financially abandoning their children and their children's mothers.
Alabama is also one of only seven states that still allows a person convicted of first-degree rape to claim parental rights. If this is not a matter of safety for women and children then I don't know what is!
The recent reports about the abuses at the Tutwiler prison also reinforce the impression that women and women's safety are not priorities for the leadership in Montgomery. These women committed crimes and they should be serving time in prison for those crimes. But that does not justify what's been going on at Tutwiler.
These examples show that women are simply not a priority for state leaders in Montgomery.
I believe part of the reason we have not made women a priority is because women are so underrepresented in our state legislature. Even though women make up more than 50 percent of the population, only 14 percent of the members of the state Senate and House of Representatives are women. In the Senate, not a single legislative committee is chaired by a woman.
The House isn't much better: there are only six Republican women in the House, and only four of the House's 31 committees are chaired by women (two of which are local legislative committees).
But I also believe part of the problem is that state leaders do not understand the issues that matter to women.
Too many politicians think that "women's issues" is just code for abortion and birth control. But the women I know care about so much more.
Don't get me wrong. Most women I have spoken with were outraged when the Republicans in the Alabama Legislature tried to pass the "Transvaginal Ultrasound" bill two years ago. Had it passed, the law would have forced any woman who had a pregnancy that ended early to undergo an invasive medical procedure against her will, even if she had a miscarriage or ectopic pregnancy. Fortunately, the massive outcry from the public put an end to it. But who knows if the Republicans will try to bring it back once they get through the election this year.
Aside from that issue, what most women tell me they are concerned about are the issues that impact their families: job creation, equality in the workplace and providing their children with a quality education.
These are the issues that should matter to all of us. But unfortunately we are losing jobs as fast as we can create them, our schools have been under constant attack over the past four years and we have failed to address the issues of inequality in the work place.
The leadership in Montgomery doesn't seem to get it. But it's like my mother taught me, "If you always do what you always did, you'll always get what you always got." Until there is a change in our state legislature, I wouldn't expect anything different to come out of it.
###
Rep. Craig Ford is a Democrat from Gadsden and the Minority Leader in the Alabama House of Representatives.
Print this piece
Opinion | Every school should have a mental health counselor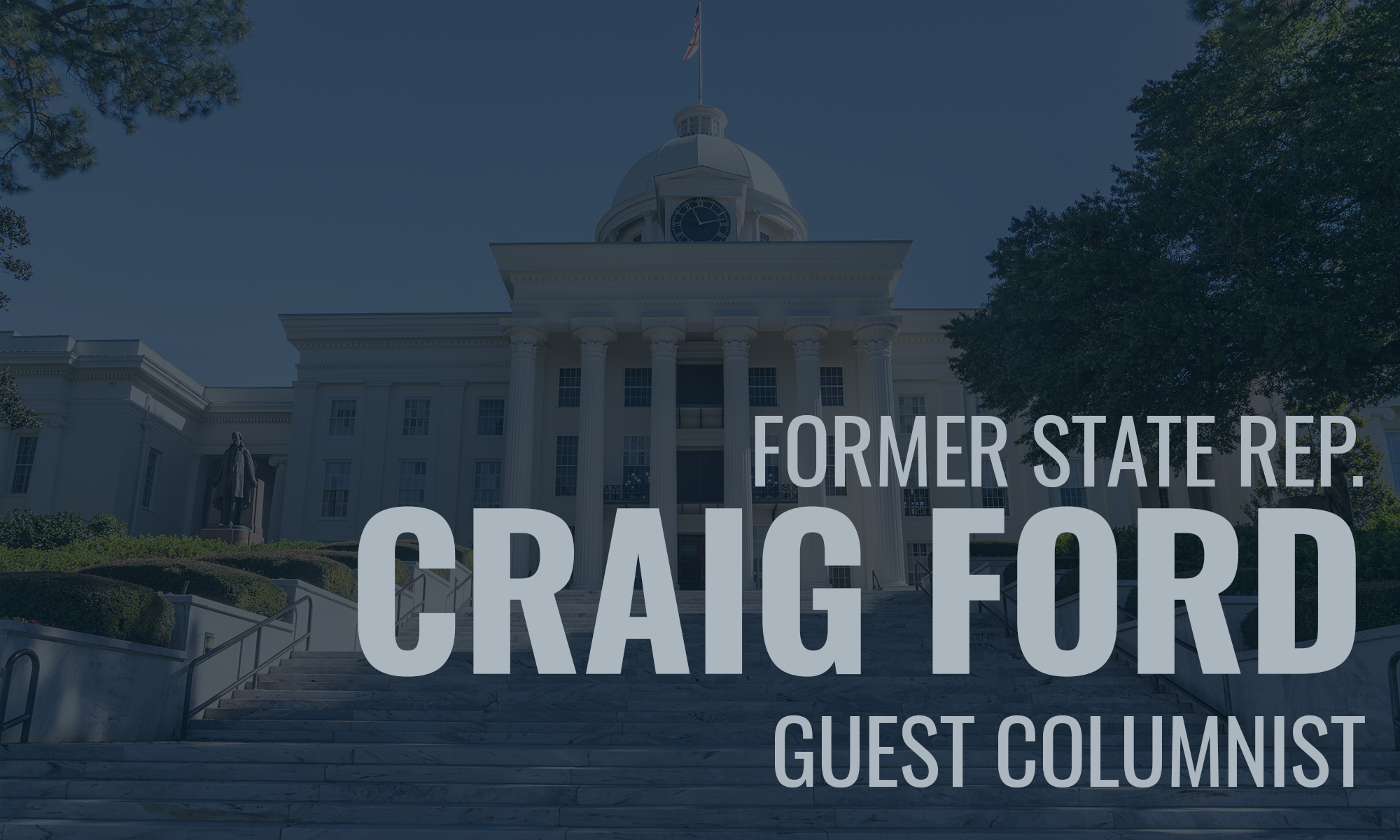 In her State of the State Address, Gov. Ivey said that mental health would be a priority for both education and our prison system. Then she set a goal of having a mental health counselor in every school system.
While I applaud the governor for recognizing the challenges our schools are facing when it comes to students' mental health, the reality is we need a mental health counselor in every school, not just one for each school system.
Our schools are staffed by excellent school nurses and guidance counselors who do an outstanding job trying to help these students with mental health needs. But mental health care is not their responsibility, nor is it what they are trained for.
And the mental health needs in our schools are much more prominent than you might think. It isn't just dealing with kids who have ADHD or a learning disability. There are kids dealing with problems at home, like parents who are going through a divorce or even parents who have a drug addiction.
There's a lot that happens in a child's life between when they get picked up from school at the end of the day and when they get dropped off at school again the next day. And while our teachers, school nurses and guidance counselors do everything they can for these kids, what these kids really need is a mental health counselor.
Setting a goal of having one counselor in every school system is certainly better than nothing. I guess you could say it is a more easily achievable goal. But our state leaders weren't elected to do the things that are easy. Our leaders were elected to do the things that are hard.
And the truth is if we don't invest in our children with these needs today, then for many of them we will be investing in their imprisonment in the future. In fact, that's how we got into this prison crisis in the first place.
I have said many times before that we should be building super schools, not super prisons. It is always better to keep a child from ending up in prison in the first place, and if we make the right kinds of investments in education then we won't need these new super prisons that Gov. Ivey and Gov. Bentley before her have been fighting for.
The main reason we have overcrowding in our prisons is because we never did anything to change the path these people were on before they grew up and became criminals.
Building super prisons instead of super schools is like treating the symptom rather than treating the disease.
We should be focusing more on getting kids on the right path before it's too late. As the old saying goes, "an ounce of prevention is worth a pound of cure."
And the first way we can prevent kids from turning to a life of crime is to recognize and treat their mental health needs while they are still young and have a chance at a normal life.
But only having one counselor to treat an entire school system is simply not enough to do the job right.
Of course, not every kid with mental health needs is on the path to prison. Many, if not most, are simply dealing with difficult or traumatic events at home that take place outside of school hours.
But those events affect what happens the next day in the classroom. These kids tend to have a difficult time concentrating, and often become disobedient and disrespectful. These things, in turn, make it hard for them to be successful in school and, ultimately, in life.
Like so many other issues, we all agree on what the problem is but getting to agreement on the solution is another matter. In this case, though, Gov. Ivey and state lawmakers seem to understand what is needed to fix the problem. They just don't seem to be aggressive enough in their willingness to address it.
Having a mental health counselor in every school system is a step in the right direction and an improvement over our current situation. But let's not set the bar so low. Our children deserve better than that. We don't just need a mental health counselor in every school system; we need one in every single school.
Craig Ford is the owner of Hodges-Ford Insurance and the Gadsden Messenger. He represented Gadsden and Etowah County in the Alabama House of Representatives for 18 years.
Print this piece