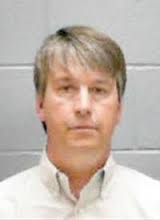 By Byron Shehee
Alabama Political Reporter
OPELIKA,— Day two of the State's case versus Rep. Barry Moore, R-Enterprise, was set to begin with Josh Pipkin, challenger to Moore in the 2014 Republican Primary, taking the stand. Both legal teams, however, were in conference with Judge Jacob Walker well before the jury was brought into the courtroom.
The early morning action with the judge centered on whether one of the recordings between Moore and Pipkin was admissible due to the defendant being out of state.
The court accepted the prosecution's argument that the recording involving the defendant's location in Florida was not illegally obtained and was allowed.
Judge Walker also informed a few in public seating that commentary would not be tolerated and some may be asked to leave if decorum was not followed.
With that house cleaning out of the way, everyone got ready for the jury and the State's first witness.
Once on the stand, Pipkin testified that he recorded the phone calls after he received a tip he might get a call urging him to get out of the race. The notification came from Jonathan Tullos, executive director of the Wiregrass Economic Development Corporation and the call would possibly be originated by either Speaker of the House Mike Hubbard, R-Auburn, or Moore.
Tullos said in earlier testimony that he had a conversation with Moore about a potential economic development project that could be coming to Enterprise. The development project involved Enterprise Electronics Corporation (EEC), Enterprise State Community College (EECC) and a possible incentive package from the State.
The deal was fairly straight forward: the State would provide economic incentives to Enterprise Electronic Corporation, EEC would build a new facility and the company's old building would become part of EECC's campus.
The new building was said to be needed for room to facilitate the 80-90 additional jobs created by EEC.
During Pipkin's testimony, it was indicated that Moore was recorded saying Hubbard was furious about Pipkin's candidacy and how challenging Moore in the Republican Primary would hurt the community.
Moore went on to say that we would support the project whether Pipkin stayed in the race or not, but acknowledged he could not control Hubbard.
Pipkin said he would get out of the race if he could get a confirmation from Moore and Hubbard that the deal would go through, otherwise he was staying in the race.
State's prosecutor Matt Hart's last question asked how he decided to seek help from the authorities. Pipkin responded that he first asked a local district attorney, who in turn directed him to U.S. Attorney George Beck. Finally, Pipkin contacted the Alabama Attorney General's office.
After a quick question from the defense on whether or not Moore supported the economic development project, Pipkin and Baxley had a series of interesting exchanges, the most important being that Baxley made his point about Moore supporting the project. Pipkin agreed that Moore supported the project, but quickly countered that Moore followed most of his vocal support with what he understood to be threats from Hubbard.
The defense said those were implied, not implicit.
Both the defense and the witness seemed on their toes at that point.
There seemed to be a slight edge to the questions that followed and most were met by a series of objections by the prosecution.
In what could be interpreted as a final jab at the witness, the defense asked Pipkin, who won the election?
After a brief pause, Pipkin responded.
The State's next key witness was Keith Baker from the Alabama Attorney General's office.
Baker testified that he had been investigating Moore and Hubbard. Baker said he was looking into a $12,000 a month lobbying contract between the Southeast Alabama Gas District (SEAGD) and Hubbard.
The defense had an objection with Hubbard's relationship with SEAGD being brought into Moore's trial.
After the objections and a quick break, Hart and Baker read Moore's full previous testimony.
Hart read his previous comments and Baker read in the place of Moore.
Hart asked Moore (Baker) if he heard about the possibility that if anyone ran against him the economic development project might not happen.
Moore responded, No, Sir.
Before closing, the prosecution showed testimony indicated Moore had the ability to alter his statements and he said there's nothing that he wanted to change in his testimony.
During cross examination Baxley highlighted the fact that the ethics commission approved Hubbard's contract and stated Hubbard's client benefiting from more revenue due to EEC using natural gas was not a violation of the law.
After Baker exited the stand the defense offered a couple of motions, one of which would drop the charges against Moore from four to two and another that would directly acquit Moore.
They were both denied.
The defense then called its first witness.
Bill Newton, State Finance Director, took the stand.
Mr. Newton was asked about the budget and if more money was added to the Governor's education budget. He responded that Governor Bentley requested $319 M and Hubbard put $324 M in it.
The Prosecution asked if that additional money was earmarked for the EEC deal and he said that it was not.
The questions for Mr. Newton dried up just about as quickly as he got comfortable.
There may be additional witnesses called before the stand.
Barry Moore may be the last.
Roby warns Americans to be careful this Thanksgiving
Congresswoman Roby urged Alabamians to adjust Thanksgiving holiday activities to avoid spreading the coronavirus.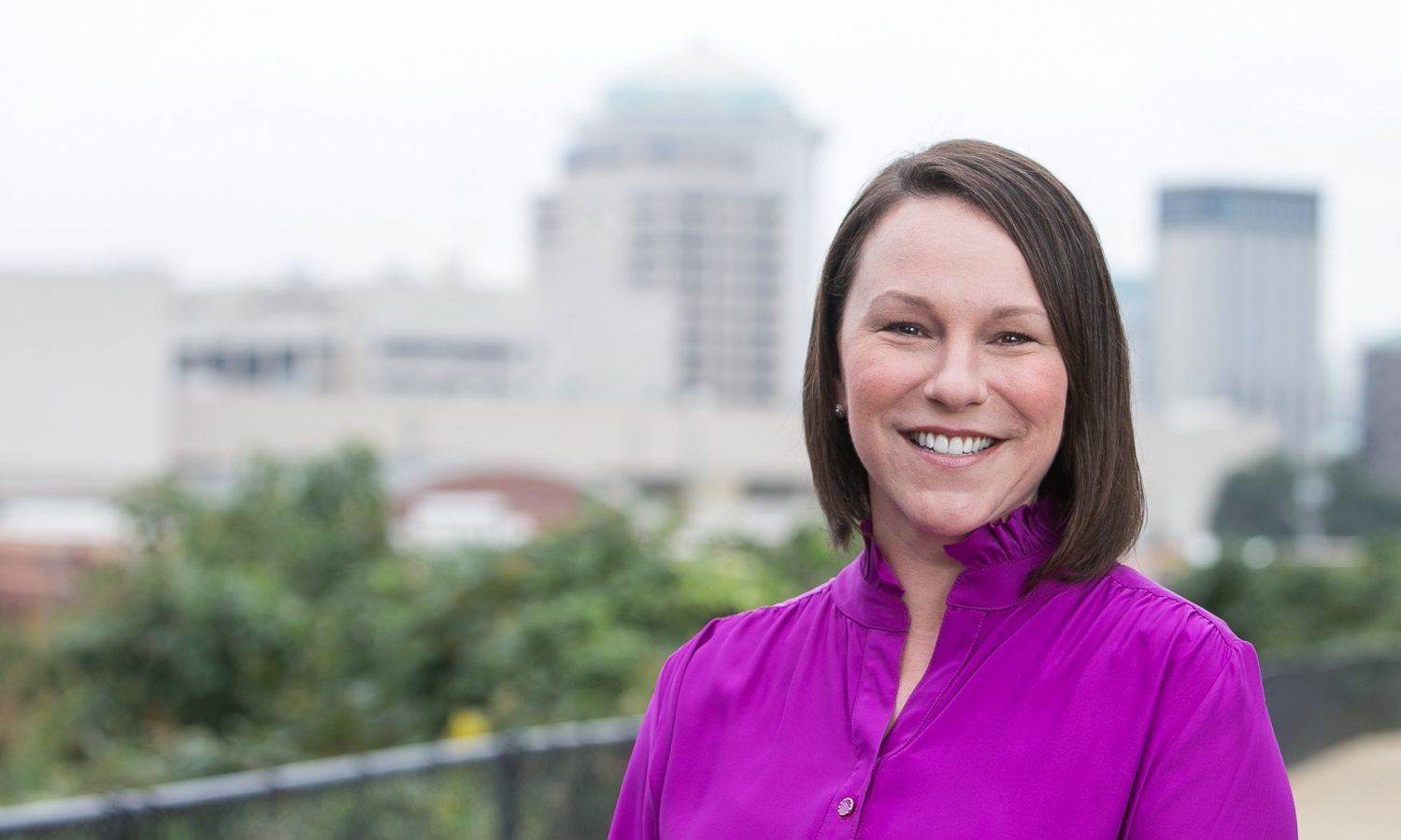 Congresswoman Martha Roby, R-Alabama, warned Alabamians to adjust their Thanksgiving holiday activities to avoid spreading the coronavirus.
"Thanksgiving is a special holiday because it provides us an entire day each year to pause and give thanks for the many blessings we have received," Roby said. "Particularly amid a global pandemic, the stress and craziness of life often make it easy to lose sight of just how much we have to be thankful for. Whether you are gathering with loved ones or remaining in the comfort of your own home, I hope we all take time to celebrate gratitude – something we may not do enough of these days."
"As we've learned to adjust our daily routines and activities throughout the course of this pandemic, we know this Thanksgiving will not look like those of the past," Roby said. "Please be mindful of any safety measures and precautions that have been put in place to help protect your family and those around you. The Alabama Department of Public Health (ADPH) released guidance that includes a list of low, moderate, and high-risk activities in order to help Alabamians have a safer holiday season. ADPH suggests a few lower risk activities such as having a small dinner with members of your household, preparing and safely delivering meals to family and neighbors who are at high-risk, or hosting a virtual dinner with friends."
Congressman Robert Aderholt, R-Alabama, echoed Roby's warning to be safe this Thanksgiving holiday.
Aderholt said: "I want to wish you and your loved ones a Happy Thanksgiving! I hope Thursday is filled with a lot of laughter and gratitude, and that you can share it with friends and family. And while we continue to navigate this Coronavirus pandemic, please stay safe this holiday season."
On Thursday, the CDC encouraged families to stay home as much as possible over the holiday weekend and avoid spreading the coronavirus.
"As cases continue to increase rapidly across the United States, the safest way to celebrate Thanksgiving is to celebrate at home with the people you live with," the CDC said in a statement before the holiday. "Gatherings with family and friends who do not live with you can increase the chances of getting or spreading COVID-19 or the flu."
The CDC has updated its guidelines to encourage families to stay home during the holiday.
The CDC said that postponing Thanksgiving travel is the "best way to protect" against the virus.
If you are sick or anyone in your household is sick, whether you think it is COVID or not, do not travel.
If you are considering traveling for Thanksgiving, avoid traveling to locations where virus activity is high or increasing.
Avoid travel to areas where hospitals are already overwhelmed with patients who have COVID-19.
Try to avoid traveling by bus, train or airplane, where staying 6 feet apart is difficult.
Avoid traveling with people who don't live with you.
You should consider making other plans, such as hosting a virtual gathering or delaying travel until the vaccine is available or the pandemic is more under control.
Discuss with your family and friends the risks of traveling for Thanksgiving.
Try to dissuade people from visiting this holiday.
If you do travel, check for travel restrictions before you go and get your flu shot before you travel.
Always wear a mask in public settings, when using public transportation, and when around people with whom you don't live.
Stay at least 6 feet apart from anyone who does not live with you.
Wash your hands often or use hand sanitizer.
Avoid touching your mask, eyes, nose and mouth.
Bring extra supplies, such as masks and hand sanitizer.
When you wear the mask, make sure that it covers your nose and mouth and secure it under your chin.
Remember that people without symptoms may still be infected, and if so, are still able to spread COVID-19. Remember to always social distance. This is especially important for people who are at higher risk of getting very sick. Keep hand sanitizer with you and use it when you are unable to wash your hands. Use a hand sanitizer with at least 60 percent alcohol.
Try to also avoid live sporting events, Thanksgiving Day parades and Black Friday shopping this year.
Roby represents Alabama's 2nd Congressional District and will be retiring at the end of the year. Aderholt represents Alabama's 4th Congressional District and was re-elected to the 117th Congress.