Battle Lost, War to Continue
By Bill Britt
Alabama Political Reporter
Indicted lawmaker Rep. Barry Moore (R – Enterprise) is a free man once again. He and his family have a great deal to be thankful for, as the system worked, and this time it worked in his favor.
I sat through the trial and I must say, I would have cast a different lot than the 12 good citizens of this jury.
I owe Bill Baxley an apology. I never thought that his incoherent ramblings added up to a strategy, much less a win. I was wrong.
Even though Moore admitted to the jurors that he had been less than truthful, they still saw it fit to set him free.
Naturally, it took Speaker Hubbard about 10 seconds to crow like the cock of the walk, but he should not forget that today's cock of the walk is tomorrow's feather duster.
Hubbard faces 23 counts of public corruption. 23 counts that involve big money, State resources and using his office of personal gain and more. These charges can't be turned into the sort of "he said/she said" style argument, that was key to Moore's acquittal.
Hubbard will have videos, mailers, and a panoply of press conferences to accuse the Attorney General's Office of a political persecution carried out by a rouge prosecutor.
So what? Lying liars, lie. That's what they do.
Hubbard will also begin to bare down on House members who have not towed the line during the last few months.
Like the threats against Josh Pipkin who dared run against Hubbard's chosen one, Barry Moore, Hubbard will "bring down holy hell" and "beat the everlasting sh*t" out of those who even look at him cross-eyed.
Isn't it a little strange and even a bit sacrilegious to use terms like "holy" and "everlasting" in reference to doing harm to another human being, whose only wrong is opposing your will?
It also seems telling that Hubbard uses biblical sounding nomenclature to speak about destroying a political opponent.
But Hubbard is a bully and a thug, who wraps himself in the Flag and the Holy Scripture while blaspheming against them both.
Hubbard and former Gov. Bob Riley paid for Moore's defense and they got their monies worth. They can now spin Moore's acquittal as if it were their own.
It is a sad day for justice in our State, but that was just one battle in a long campaign to clean up public corruption.
This is a fight for the heart and soul of our State. Will it suffer under the corrupt regime of Hubbard and his cronies, or will it be lead by honest men like Gov. Robert Bentley?
After next week's election, Gov. Bentley will have an opportunity to take back our State from the thugs. May God give him the strength to do so.
Oh, and Van Davis and Matt Hart aren't going anywhere. They are heavy weight boxers who know how to lose a round and come back harder and more determined.
As for me, I am ready for that next round.
Opinion | Let's hope for Reed's success
Reed's temperament and style appear right for this moment in Alabama's history.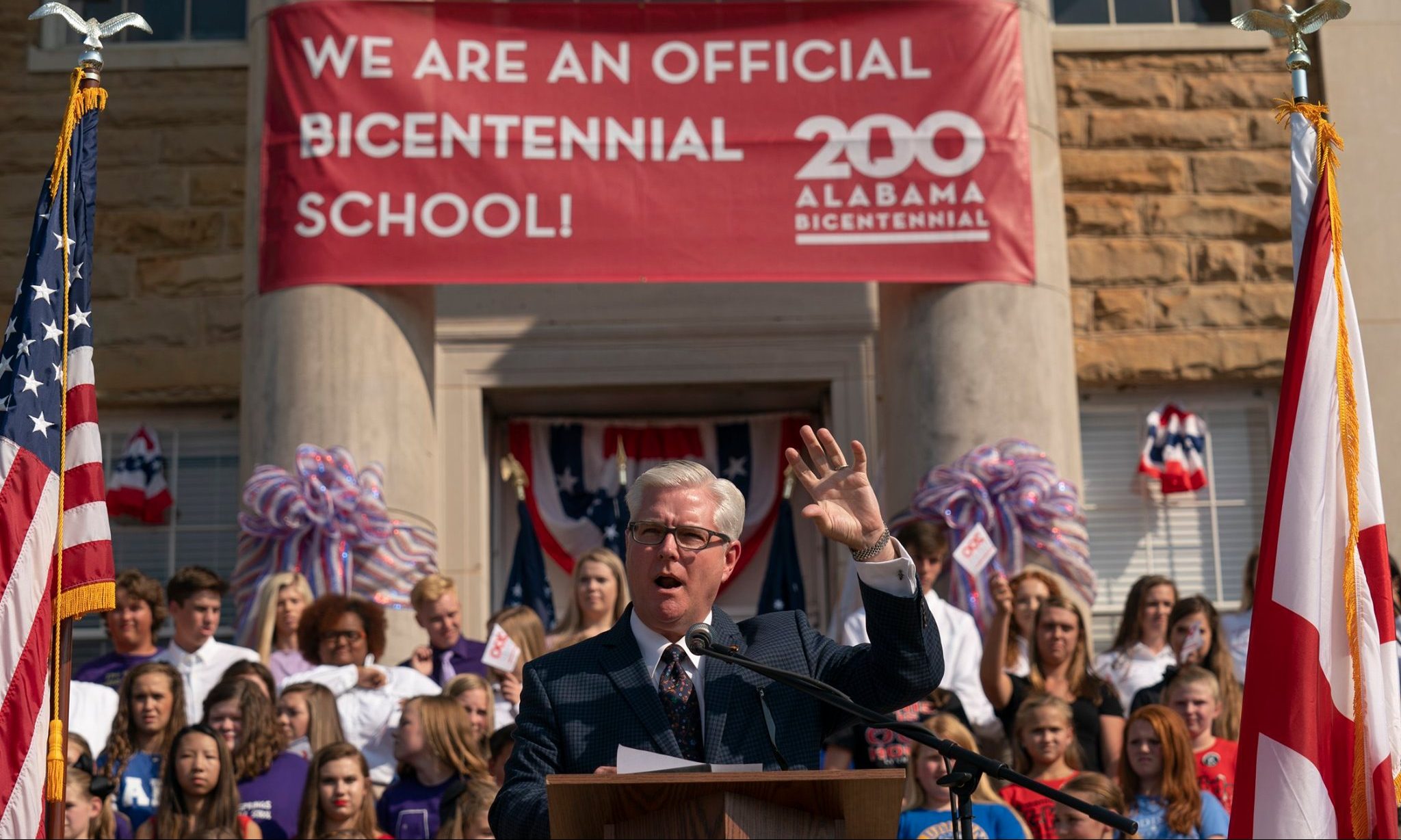 State Sen. Greg Reed, R-Jasper, will lead the Alabama Senate as president pro tem during the upcoming 2021 legislative session. What changes will Reed bring to the upper chamber, and how will his leadership differ from his predecessor? No one knows for sure.
Reed succeeds Sen. Del Marsh, who has served as president pro tem since Republicans took control of the Statehouse in 2010. Marsh, along with then-Gov. Bob Riley, current felon Mike Hubbard and ousted BCA Chair Billy Canary orchestrated the 2010 takeover that saw the Republican rise to dominance.
Reed, who won his Senate seat the same year, was not a charter member of the Republican ruling class, but he benefited from the power sift.
Mild-mannered and studious with a quiet charm, Reed has steadily ascended the ranks of Senate leadership. His silver hair and calm determination have served him well. Reed is a senatorial figure straight out of Hollywood's central casting.
In all, Reed is nearly universally liked and respected, which in the near term is a hopeful sign of potential success. But political leadership always comes with a warning: "Friends come and go, enemies accumulate."
Reed's relationship with Gov. Kay Ivey is certainly less contentious than Marsh's and gives rise to the belief that there will be greater cooperation between the executive and the Senate.
With the economy and public health under dire stress due to the ravages of COVID-19, legislative priorities are fixed: get people back to work and eradicate the coronavirus.
However, one of Reed's first tests will be whether he can cool the smoldering anger of those senators who still feel the sting of Ivey's rebuke over the allocation of CARES Act funds. He will also need to resist those who want to punish the administration over its use of public health statutes to implement mask mandates and other safety measures to prevent the deadly coronavirus spread.
Despite outward declarations of a unified body, the State Senate is a small, insular and unwieldy beast where egos loom large and consensus on policies is often tricky to achieve except on "red meat issues."
Building a coalition on policy in the Senate is often a combination of horse-trading, cajoling and carefully applied pressure. The way forward in the near term is exact: pass legislation that spurs economic recovery and mitigates the health crisis at hand.
But Reed will also simultaneously need to recognize what comes next for justice reform, prison construction, gambling and a myriad of other pressing issues. His job will be to understand the prevailing winds, which are evolutionary, not revolutionary.
As author Doris Kearns Goodwin noted in Lyndon Johnson and the American Dream: "For political leaders in a democracy are not revolutionaries or leaders of creative thought. The best of them are those who respond wisely to changes and movements already underway. The worst, the least successful, are those who respond badly or not at all, and those who misunderstand the direction of already visible change."
Reed's temperament and style appear right for this moment in Alabama's history.
As President Abraham Lincoln said, "If you want to test a man's character, give him power."
Let's all hope that Reed passes the test.