Hubbard Solicited And Received $600K For Failing Printing Business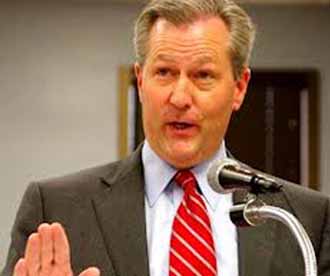 By Bill Britt
Alabama Political Reporter
MONTGOMERY—Of the 23 felony indictments against Speaker of the House Mike Hubbard, Counts 15 through 19 deal with money solicited or received by his business interest, Craftmaster Printers, Inc.
Five individuals are named in the indictments. They are, in order: Dax Swatek, Will Brooke, James Holbrook, Jimmy Rane and Robert Burton.
Hubbard stands accused by the State of having solicited or received a thing of value, "an investment in Craftmaster Printers," from Brooke, Holbrook, Rane, and Burton.
Count 13, which names Swatek in the indictments states that Hubbard only "solicit a thing of value." Unlike the others named in the indictments, it does not mention Hubbard receiving a thing of value.
According to state law a person who gives a legislator a thing of value can also be charged under the same felony provision. 
The language would indicate that Swatek was asked for the money but did not give it.
The omission of the word "received" definitely means something noteworthy "…because words have meaning, said a prominent defense attorney, speaking on background."
Hubbard has been charged with a violation of Section 36-25- 5.1(a) of the Code of Alabama (1975) which is a class B felony.
According to State Ethics Law, a "Thing of value" is "Any gift, benefit, favor, service, gratuity, tickets or passes to an entertainment, social or sporting event, unsecured loan, other than those loans and forbearances made in the ordinary course of business, reward, promise of future employment, or honoraria or other item of monetary value."
The State contents that Hubbard, "intentionally did solicit or receive a thing of value, 'to wit: $150,000.00 investment in Craftmaster Printers' from Brooke, Holbrook, Rane, and Burton.
Why would these five business men invest a total of $600,000 in a printing company with a history of bankruptcy and debt? Revelations about Craftmaster's bankruptcy first came to light in 2006. For years, Hubbard has painted the bankruptcy as a non-event or "bogus allegations" by "liberal special interests" as part of a smear campaign against him.
In 2000, a group of investors – led by Hubbard, Thomas B. "Barry" Whatley, Doug Taylor, and former Auburn coach, Pat Dye, purchased Craftmaster and its debt from its owners for $1.
At the time, Craftmaster was some $5 million in debt and its Dunn and Bradstreet financial ratings had plummeted.
[Source: Based on bankruptcy filings, Dunn&Bradstreet reports]
In 2002, the company reported net losses of $368,412, according to a Craftmaster annual Income Statement for that year. The following year, Craftmaster lost $882,645.
Only after an "extraordinary" adjustment in the numbers had been made, the company was able to show a profit for the year.
[Source: See Annual Statement for 2003]
During this time period, unnamed creditors forgave $1.3 million in debt, which enabled Craftmaster to report being $440,000 in the black for 2003.
[Source: See Annual Statement for 2003]
In late 2004, Craftmaster was being devoured by debt. With many angry creditors, and mounting pressure, Hubbard and company looked for a way to dodge the debt bullet.
The beating heart of the Craftmaster operation was a top-of-the-line Speedmaster Six Color Printing Press, along with a Heidelberg Spectral Photometer. In 2004, Hubbard and company defaulted on a $2.6 million loan from Heidelberg Print Finance.
On page 108 of Hubbard's book, "Storming the State House" Hubbard tries to sweep the default on the loans and the impending bankruptcy under the rug by blaming those who had control of the day-to-day operations.
On November 4, 2004, Heidelberg Print sued for breach of contract in Lee County Circuit Court.  Heidelberg demanded full payment of the $1.7 million loan balance and sought immediate return of the press and other equipment.
[Source: Craftmaster Defaults on Heidelberg Press document]
At the same time, Craftmaster faced default on $4.8 million in principal, interest, late charges and attorneys' fees owed to AuburnBank, for a mortgage loan for the new building and land Craftmaster purchased in Auburn around 2000.
At this point Hubbard and his partners were forced into bankruptcy.
Documents filed as part of the bankruptcy show, that Hubbard and the other investors in Craftmaster "were personal guarantors of only a small portion of the debt at Auburn Bank." According to the bankruptcy document, the investors were personal guarantors of $80,000 of the $4.8 million debt.
According to the public records, the bank agreed to accept a substantially reduced payment of $3.1 million on the remaining debt, meaning the bank lost $1.7 million to Hubbard and company. But, even with the reduction of debt, Craftmaster was not in a position to accept the bank's offer.
On December 10, 2004, Hubbard incorporated a brand new partnership called Swann Investment LLC, whose members were listed on Alabama Secretary of State records as:
•Scott Bridge Co., the Opelika-based bridge/road construction company that did millions of dollars of business with the State.
•Thomas Whatley (the partner in Craftmaster Printing)
•Pat Dye, controversial former Auburn football coach and then board member of Colonial Bank.
•Hubbard Properties (Owned by Mike Hubbard. The company held title to the building that serves as the Auburn Network headquarters).
•Fuller Properties Ltd., owned by developer and then Opelika Mayor Gary Fuller.
•Randy Brown
•Rishi Rajan, an Auburn urologist
•D.S. Holdings
•Charles Parnell, the lawyer who represented Craftmaster in the bankruptcy filing.
Hubbard then led Craftmaster into an agreement with Swann Investments, LLC, to buy the land and building at 687 North Dean Road in Auburn. Swann Investments and Craftmaster then entered into an agreement for the buyer to lease the land and building back to Craftmaster at the favorable price of $20,000 per month.
After building the shell needed to protect his interests, Hubbard, through Swann Investment, then took out a $2 million mortgage with First National Bank of Lee County and coupled it with another $1.1 million, closed the deal with a total of $3.1 million allowing Hubbard/Craftmaster to pay off AuburnBank.
It is speculated that the $20,000 in monthly lease payments to Swann Investments is apparently to pay the interest and principle on the First National Bank loan.
Masterfully, Hubbard organized a matrix of companies and cronies to save his struggling business, denying creditors millions in owed funds along the way. This from a man who promised to bring his business acumen to State government to clean up waste and fraud in Montgomery.
The question now remains: Why would smart businessmen like Will Brooke, James Holbrook, Jimmy Rane, and Robert Burton "invest" such large sums of money in a failing enterprise?
COUNT 15
Hubbard,did intentionally solicit a thing of value, to wit: an investment in Craftmaster Printers, from Dax Swatek. 
Count 16
Hubbard did intentionally solicit or receive a thing of value, to wit: $150,000.00 investment in Craftmaster Printers, from Will Brooke, Board Member of the Business Council of Alabama.
Count 17
Hubbard did intentionally solicit or receive a thing of value, to wit: $150,000.00 investment in Craftmaster Printers, from James Holbrook, and/or Sterne Agee Group, Inc.
Count 18
Hubbard did intentionally solicit or receive a thing of value, to wit: $150,000.00 investment in Craftmaster Printers, from Jimmy Rane, President of Great Southem Wood
Count 19
Hubbard, did intentionally solicit or receive a thing of value, to wit: $150,000.00 investment in Craftmaster Printers, from Robert Burton, President of Hoar Construction.
"We're not going to get a do-over:" Alabama health officer on Thanksgiving and COVID-19
There were 1,427 hospitalized COVID-19 patients in Alabama on Monday, the most since Aug. 11.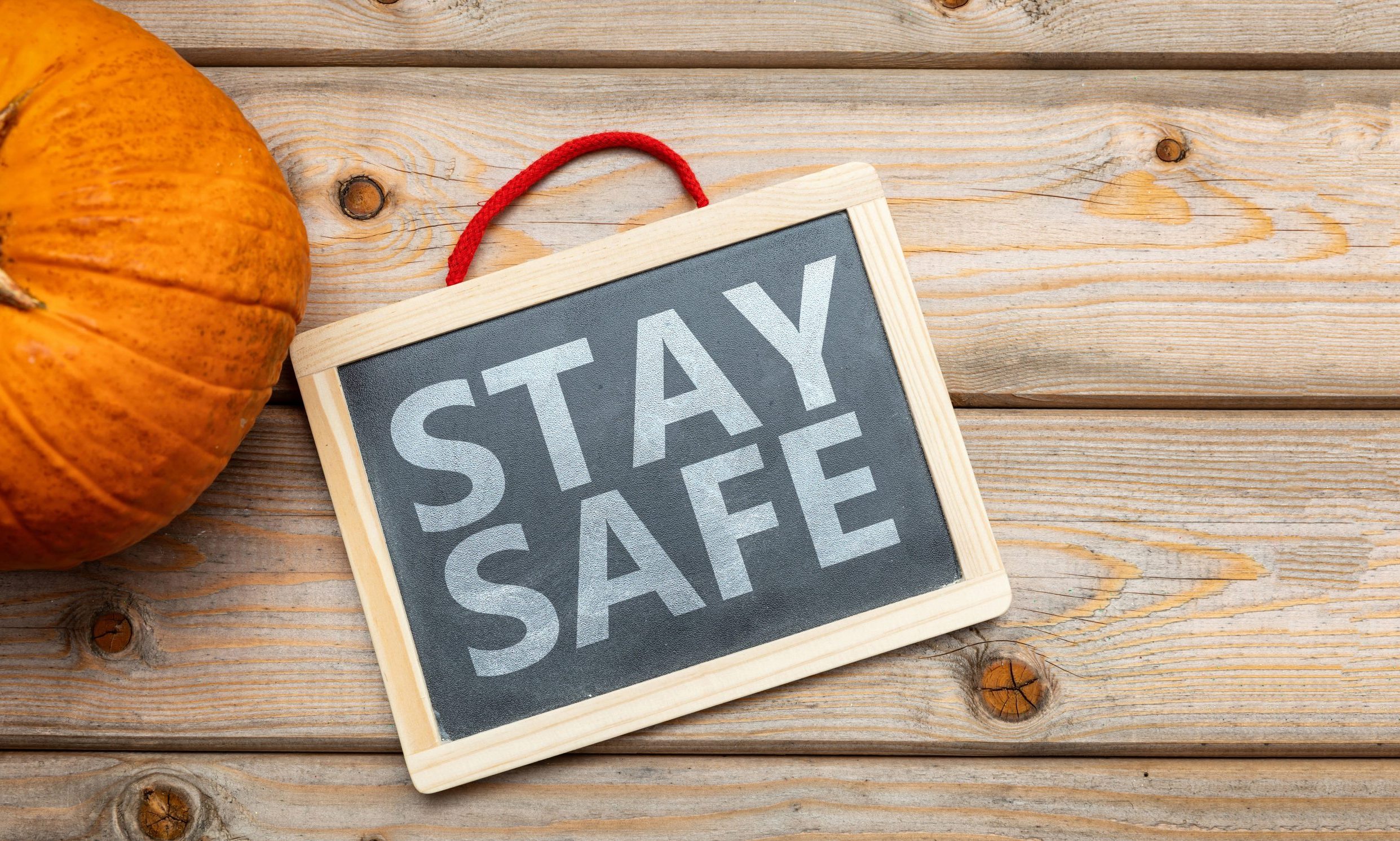 Alabama State Health Officer Dr. Scott Harris on Monday pleaded with the public to avoid gatherings over Thanksgiving as COVID-19 continues to surge in Alabama and hospitals statewide are filling with coronavirus patients. 
"We don't want this to be the last ever Thanksgiving for someone in your family, like your parents or your grandparents," Harris said during a press conference Monday. 
Harris said Alabama's numbers aren't headed in the right direction and more than 230,000 Alabamians — roughly 4 percent of the state's population — have been infected by the coronavirus. 
"We are adding a couple of thousand new cases a day, at least, that we are aware," Harris said. "This is a time for people to be vigilant. This is a time to be careful and to think about what you're going to be doing." 
Alabama added 1,574 new coronavirus cases on Monday, and the state's 14-day average for new daily cases was at a record high 2,087. In the last two weeks, the state has added 29,223 cases, the most cases in any two week period since the pandemic arrived in Alabama in March.
There were 1,427 hospitalized COVID-19 patients in Alabama on Monday. The last time so many were hospitalized in the state was on Aug. 11, during Alabama's summer surge. 
Harris said that he and his wife will be staying home for Thanksgiving instead of having his family's regular large, intergenerational gathering. What happens with Alabama's COVID-19 numbers over Thanksgiving will impact what the state's December holiday and Christmas season will look like, Harris said. 
"Are we gonna be here a month from now trying to have the same conversation? I really, really hope not," Harris said. 
Dr. Mary McIntyre, the Alabama Department of Public Health's chief medical officer, said during the briefing that her home usually sees between 15 and 20 family members arriving for Thanksgiving. They've limited this year's Thanksgiving to three additional people from out of their household, for a total of seven people, she said.
Everyone must wear masks and have temperatures checked at the door, she said. 
Everyone will be seated six feet from one another and a Zoom video conference will be set up for those family members who won't be attending in person, McIntyre said. They'll use disposable plates, cups and utensils and have the ability, weather permitting, to eat outdoors.
"If we want to live to see another Thanksgiving, and I do, that it may mean stepping back this Thanksgiving and really limiting the number of people, and some of the things that we do," McIntyre said. "Now is not the time to get out to do Black Friday shopping." 
Dr. Kierstin Kennedy, UAB's chief of hospital medicine, in a separate press briefing Monday echoed concern over the possibility of spikes following Thanksgiving and Christmas if the public doesn't do what's needed to keep themselves and others safe.
"We are very much worried about the potential spike in numbers. We've also seen some of our own staff getting sick," Kennedy said. "And unfortunately that's not been at work. It's been because we are just like you. We're tired. We're lonely. We want to try to socialize, and some of us have let our guards down and, as a result, have gotten sick."
Kennedy said while there's is concern over future spikes following the upcoming holidays "there is a way for all of us to help prevent that from happening."
Kennedy said when Gov. Kay Ivey first issued her statewide mask order and social distancing requirements, the public masked up, businesses enforced the orders, and coronavirus numbers improved.
"It didn't get nearly as bad as we thought, and we are really hopeful that the community is going to come together and do that again for us," Kennedy said. "Because it's more than just not having enough space for the COVID patients. It's also those patients who do not have COVID that have other conditions. They rely on us for routine care, and we want to make sure that we're available to provide that."
Kenedy said UAB has an incredible group of staff members, who've proven themselves to be quite resilient, but that "the group is tired."
"We've been doing this every single day since March, and so as you can imagine, people are very tired. It's very emotional, especially as we see younger patients getting sick with this and getting sick in ways that we weren't expecting," she said.
Harris again urged the public to make smart decisions that will help slow the spread of coronavirus and save lives.
"Ladies and gentlemen, we're not going to get a do-over on this," Harris said. "This is a big national holiday, and we're in the middle of a pandemic, and our numbers are worse than they have ever been during this entire response. Please be careful. Please be safe. And please try to take care of those people who are most vulnerable."