Republicans Waltzed to Reelection

INSIDE THE STATEHOUSE
By Steve Flowers
The 2014 elections were quite uneventful. The seven statewide constitutional offices were all retained by Republicans. In fact, the reason the election was so dull was because the top five constitutional offices were held by incumbent Republicans who all waltzed to reelection. These included, Gov. Robert Bentley, Lt. Gov. Kay Ivey, State Treasurer Young Boozer, Agriculture Commissioner John McMillan and Attorney General Luther Strange.
Therefore, the best races were in the State Senate contests. The Alabama State Senate will remain overwhelmingly majority Republican. The numbers going into the new quadrennium will be 25 Republicans, nine Democrats and one Independent. It helped that the Republicans controlled the pencil when the legislature redrew the lines for Reapportionment.
In addition to controlling the Senate floor, the presiding officer who wields the gavel will be Republican Lt. Gov. Kay Ivey. The most important Senator has been and will continue to be Del Marsh from Anniston. He is the President Pro Tem. By virtue of his leadership position as President of the Senate, he became the target of well-financed opposition in both the Republican primary and again in the November General Election.  However, he prevailed both onslaughts and will return as conservative as ever.
The Northwest Alabama District 1 seat was held by a Democrat, Tammy Irons. This is a district the GOP changed dramatically in order to carve out a Republican pick up. Ms. Irons saw the writing on the wall. She chose not to run and indeed a Republican, Dr. Tim Melson, took the seat for the GOP.
Huntsville Republican Bill Holtzclaw retained District 2 with no opposition in either the Primary or General Election.
Sen. Arthur Orr had the same scenario in his Decatur based District 3 seat. He, however, stockpiled a lot of campaign money for a future statewide race in 2018.
Republican Senator Paul Bussman had very little opposition holding onto his Cullman based District 4.
State Senator Greg Reed of Jasper will return to his District 5 Republican seat. He is extremely popular in his area and is considered one of the rising stars in the State Senate.
Republican Party Chairman Bill Armistead made it a personal mission to defeat veteran State Senator Roger Bedford. The GOP unseated the Democratic icon with Dr. Larry Stutts.
The very Republican Senator Paul Sanford will return to represent his suburban Huntsville district.  Steve Livingston kept the Northeast Alabama District 8 seat in the GOP column and the same is true for incumbent Republican Senator Clay Scofield, who ran unopposed in the Primary and General Election.
The suburban Republican enclaves of Jefferson and Shelby counties saw three popular incumbent State Senators run unopposed. Senators Jabo Waggoner, Cam Ward and Slade Blackwell will return.  The three urban Democratic districts of Jefferson County will remain Democratic with Senators Roger Smitherman, Priscilla Dunn and Linda Coleman all returning.  The same is true for Black Belt Democratic Senators Hank Sanders, Bobby Singleton and Quinton Ross.
Dr. Jim McClendon defeated incumbent Jerry Fielding in the GOP primary in June. However, the St. Clair County seat is solidly Republican. Shay Shelnutt will replace Scott Beason in the conservative Republican North Jefferson Senate seat.
Popular incumbent Republican Senator Dick Brewbaker ran unopposed in his Montgomery seat and newcomer Clyde Chambliss captured the open Republican seat in suburban Autauga and Elmore counties.  Longtime Wiregrass Senator Jimmy Holley trounced his GOP primary opponent to return for another four years. Baldwin and Mobile Republicans Trip Pittman, Rusty Glover and Bill Hightower waltzed to reelection, as did Democrat Vivian Figures.
The loan Independent Senator, Harri Ann Smith, turned back a challenge from a well-financed Republican opponent in her Dothan/Wiregrass district. She will continue to represent one of the State's most Republican districts as an Independent.
In short, the state Senate became even more Republican. It will be a very conservative chamber.
See you next week.
Steve Flowers is Alabama's leading political columnist. His column appears weekly in 72 Alabama newspapers. Steve served 16 years in the state legislature. He may be reached at www.steveflowers.us.
Opinion | The blackest Black Friday ever
"The coming weeks are going to be difficult, no doubt about that."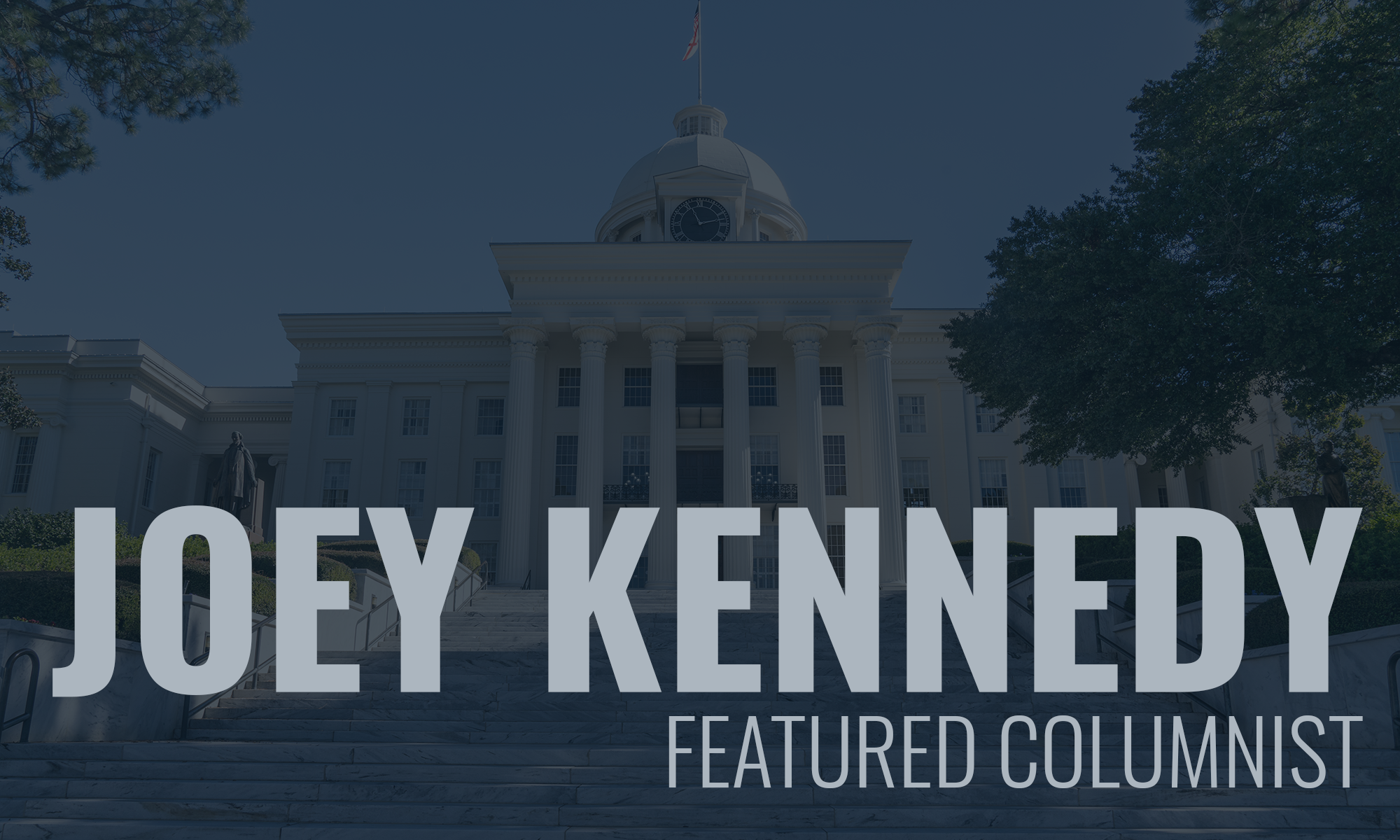 Thursday was Thanksgiving, and it's understandable that many people didn't have a lot to be thankful for. More than 260,000 people are dead because of the COVID-19 pandemic that Donald Trump simply ignored. Around 3 million people have been infected, with many of those suffering lifelong health complications from the virus.
A first Thanksgiving without loved ones. A first Christmas without loved ones bearing down.
Millions of people lost their jobs because of the pandemic. Hundreds of thousands are in danger of being evicted from their homes. Many don't have water or power or heat as the winter settles in.
Thanksgiving? Really?
Except …
Yes, there are many things to be thankful for. Our families, if we have them. Our friends, and we all have them. Our animals, and many of us have them.
We can be thankful that the long, horrible tenure of Donald Trump is nearly over. It's the end of an error.
We can hope that racism will be wrong again. That homophobia, misogyny, xenophobia, and cruelty will fall from the everyday ordinary to the awful extraordinary. Kids in cages, separated from their parents, no more. Chaos in government simply an anomaly at last.
We can hope. That alone is something to be thankful for.
The year 2020 has been a hot mess. Masks, social distancing, hand washing and sanitizing are the norm now. They may be forever.
We should be thankful that COVID-19 vaccines are on the horizon. But that's a strange thankfulness, and we cherish a vaccine for a disease that didn't have to spread as far and wide as it did. It was mismanaged as badly as a crisis can be mismanaged.
There still are people out there who refuse to wear masks or who believe the virus is a hoax. A doctor described people she was caring for who were dying, and all the time denying the virus existed, even to their last breaths.
That's certainly nothing to be thankful for.
Our health care workers, those on the front lines, deserve our thanks and our love. As do grocery store workers, first responders, teachers, and delivery people. Heroes work there.
I'm personally thankful for my wife of 41 years. My daughters in San Diego. My friends here and elsewhere. My pugs and other dogs and animals. I've got plenty to be thankful for, when we pare life down and don't expect so much.
The coming weeks are going to be difficult, no doubt about that.
Too many people traveled this Thanksgiving, and there's going to be a price to pay. Too many people are making plans for Christmas, and there's going to be a price to pay. Too many people are planning New Year's Eve celebrations, and there's going to be a price to pay.
Oh, I'll have some champagne and stay up until midnight on New Year's Eve, if only to witness that this damn year doesn't hang around for one second longer than is allowed.
Perhaps we can see a light at the end of this 2020 tunnel. Maybe by spring, we'll all be vaccinated, and this pandemic will be at the beginning of its end.
But if 2020 has taught us anything, it's that we can't count on, yes, anything.
This is Black Friday. The blackest Black Friday ever. Be careful out there. Wash your hands and wear a mask. Take care of each other. Believe in science. Don't trust a reality show president who, fortunately, finally has been fired.
Do your best to do your best. Let's have a new year that at least promises hope.
Dig deep and find what you're thankful for. Then hug it close with all your might.