University of Alabama College Republican Leadership Removed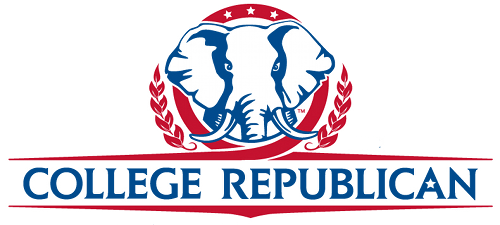 By Bill Britt
Alabama Political Reporter
MONTGOMERY—On November 17, an illegal election was held to replace the Executive committee of the University of Alabama College Republicans, (UACR), according to the ousted President.
Maverick Flowers, who served as president of the UACR until he was replaced in a surprise election said, "I'm used to these people personally attacking me…but I didn't think they would go and try to illegally pull some stuff, but they did."
Flowers said the illegal elections that led to the replacement of the UACR leadership was orchestrated by members of the College Republican Federation of Alabama (CRFA), with aid from the Alabama State Republican Party, (ALGOP).
This is not the first time that party Chairman Bill Armistead and members of the ALGOP Executive committee have tried to control college leadership, even though ALGOP has no authority over college groups.
In 2013, Stephanie Petelos, then chairwoman of CRFA, was reprimanded by Armistead after speaking out in support of marriage equality. So adamant were some members that a proposed by-laws change to remove anyone from the ALGOP steering committee who expressed views contrary to those of the Republican National Committee was proposed.
Petelos reached an agreement with the party leadership as long as she stayed publicly quiet. "If I didn't talk to any more press, or post on Facebook, or use any of my influence to talk about gay marriage, then they would not try to continue removing me from the steering committee," she said.
In the case of Flowers and his fellow members of the College's Executive Committee, the solution was removal, not negotiations.
Flowers said he and the UACR Committee first became aware of the coup attempt when Dalton Dismukes, College Republican Central Vice Chairman, and Robert Crocker, Treasurer of the CRFA, along with members of the Alpha Chi Omega sorority, paid a surprise visit to their November 3, meeting.
According to Laura Carr, Secretary of the UACR, she and others were overwhelmed when over 20 college students showed up at the November 3, meeting wearing ALGOP stickers, wanting to join the club that night, and pay their $10 membership so they could vote.
"There was nothing to vote on that night, we were trying to sign-up volunteers to work on campaign the following day," said Flowers, "we were trying to get people on the campaign to do last minute flag waving…and all of a sudden 25 new people randomly show up…saying they wanted to vote. It was at this point that Flowers said he, "smelled something kind of fishy."
Flowers and Carr later found that the "fishy" part began with an email sent by the Alpha Chi Omega sorority entitled "Happy Election Day Eve! BONUS POSITIVE POINTS."
The email read, "Hello again lovely ladies!
I've been in contact with Taylor Dawson, AXO alumn who graduated in May, and we have some lovely information for everyone!
It is Election Day Eve! In the spirit of Election Day, I am offering bonus positive points to anyone who goes to the College Republicans meeting tonight and pays membership dues ($10 in cash) to join. The CRs have a lot of great things coming up in the next few months, and they're looking for a boost in membership. Taylor Dawson now works for the Alabama Republican Party, and she reached out to me about getting Alpha Chi involved! She will be at the meeting tonight and hopes to see a lot of you there!
The meeting will be in Bidgood 365 at 7:30 pm! I hope y'all can make it! This is a great opportunity for a few extra positive points here at the end of the semester!
Remember to go vote tomorrow no matter which party you are for!
Happy Election Day Eve!"
At the time, Dawson was working closely with the State Republican Party. It is also believed that ALGOP communication Director, Britney Garner, reached out to her former sorority Kappa Delta Alumni, to motivate them to turnout for the college republican meeting as well.
Flowers said that he and Carr began to except the checks for membership from those who came to the meeting, but that the whole event was strange, "We start taking money and writing names down on a sheet. We had girls paying $60.00 for multiple people in cash. One girl is saying, "I'm paying for these 6 people."
"I'm with this group. They're paying for me." it was really awkward, Flowers recalls, "I had never seen anyone pay someone else's dues……then we get a check from Don Wallace, one of ALGOP's executive committee members out here in Tuscaloosa County, and that struck me as weird because Don's never been a fan of the county republicans here."
According to Flowers and Carr the official meeting was over when things took a very bad turn. CRSA's Dalton Dismukes and Robert Crocker tried to commandeer the meeting, with Dismukes saying loudly,"We're gonna hold elections tonight."
Flowers said he responded saying, "I don't know what you're talking about, we're not holding elections here tonight." According to his account there was a "huge confrontation…we kept saying you're making a scene, let's meet in private but they continued to call for an election even though the meeting was adjourned."
Flowers says that according to the chapters constitution, elections are held in the Spring. He also notes that the constitution states that the chapter's executives are the only officials that may call for elections.
Dismukes has asserted that the UACR were operating under the 2005 constitution and not the current 2014-2015. However, as Flowers points out, both documents state that it is the executive committee of UACR that must call for an election.
But, the takeover attempt did not end on November 3. On November 18, Dalton Dismukes called a meeting of the UACR to hold elections. Dismukes said on Facebook that the meeting was initiated by the groups sponsor, Jamey Clement and the Source, which is the governing agency for student organizations.
Flowers said that Clement had been replaced as the groups sponsor when he ran for a seat in the State House of Representatives. His replacement was Dr. George Hawley, a political science professor at UA. However, the change was never never recorded by the Source.
Flowers said that certain leaders at ALGOP became irritated with him and the UACR when the group conducted a survey of its members which showed they had moderate views on Gay Marriage, Legalizing Marijuana and the Education Lottery. Flowers said everyone was welcome as long as they identified with some part of the national platform, but not everything. "These are today's kids voting and they have less hang-ups about social issues." Flowers said, "…when they say you're liberal or moderate that means you don't agree with them, that's all they really mean."
"Clement spoke with Flowers the day before the coup election warning him that no matter how the executive committee felt about it, the leadership would be changed that night regardless," said Carr. "This is completely unconstitutional an adviser is not allowed to call an election, let alone a past adviser."
However, on November 18, Dismukes and Clement sponsored a meeting at which Flowers and the others members of the UACR were replaced. "The only people who showed up to their meeting were the people ALGOP incentivized; the 23 they had gotten before…none of our members were there, with the exception of Scott Whitehouse, who was UACR's Vice President." Said Flowers, "…he was only there to keep us informed on what was happening."
Flowers and the other members of the original UACR have filed with the Source and hope to bring this illegal action to light.
Flowers says, while he will be graduating soon, he doesn't want to see just an injustice left unanswered. "They are teaching kids that it is o.k. to act like this, and that is not the way it should be," said Flowers.
COVID-19 hospitalizations in Alabama continue surge
On Monday, 1,335 patients with COVID-19 were being cared for in hospitals statewide, the most to date.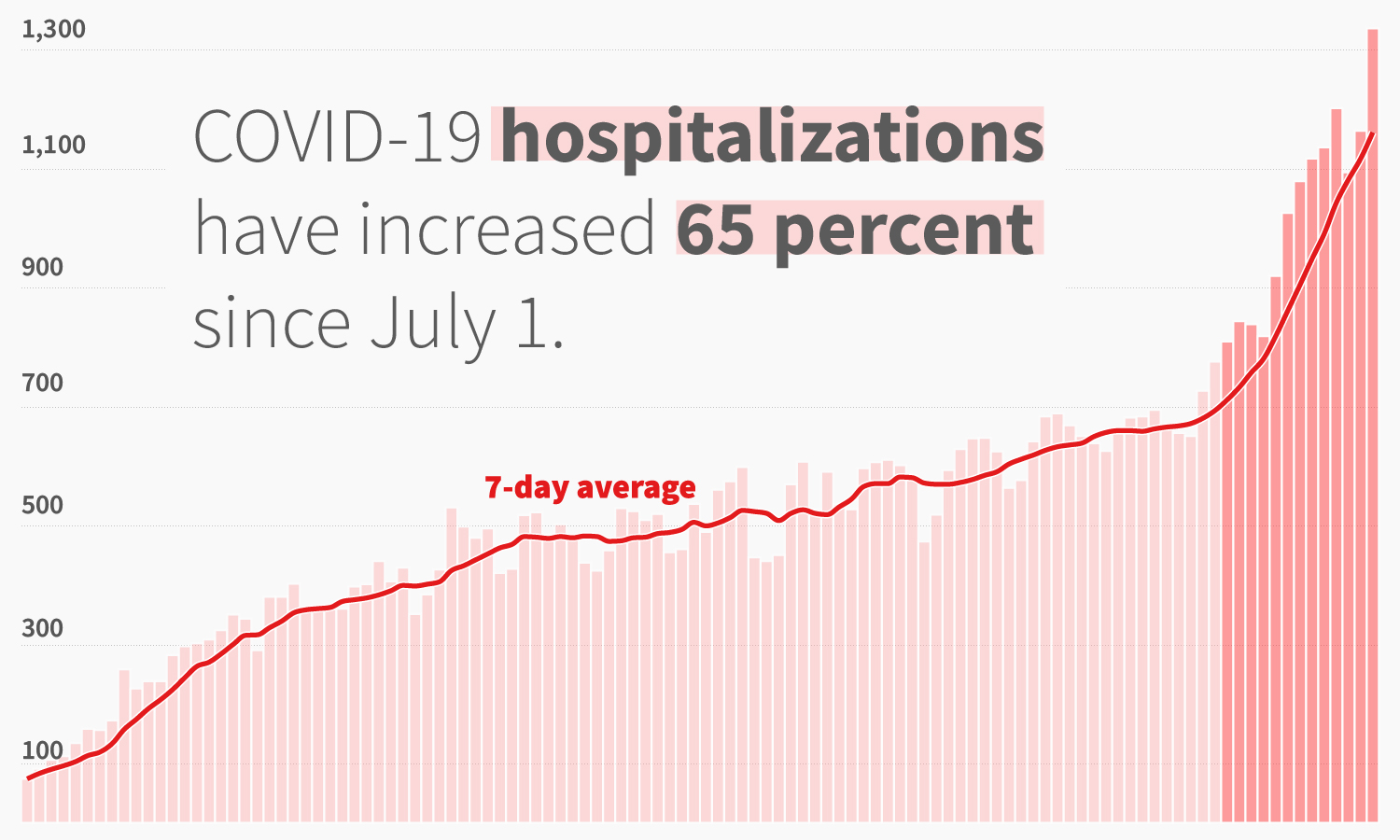 Alabama on Monday saw the highest number yet of COVID-19 patients in hospitals since the start of the pandemic, and the second-highest single-day increase in coronavirus cases on record. 
On Monday, 1,335 patients with COVID-19 were being cared for in hospitals statewide. That was 172 more COVID-19 patients than were hospitalized the previous day — and the largest single-day increase in hospitalization numbers reported by the Alabama Department of Public Health.

The last record number of hospitalized COVID-19 patients in Alabama was on Friday, when 1,201 people were being treated statewide. The increase Monday is also 134 more patients than were being care for on Friday.
Friday was the sixth straight day of record-breaking COVID-19 hospitalizations in Alabama. Friday also saw the second-highest number of deaths in a single day in the state, when ADPH confirmed 35 new deaths as a result of COVID-19, nearly breaking the previous record of 37 set on May 12.
On Monday, the state also added 1,860 to Alabama's total case count, bringing the cumulative total now to 54,768 confirmed cases. That's the second-highest single-day increase in cases since the start of the pandemic. With 25,783 people presumed to have recovered from the virus, and at least 1,096 dead, more than half of the state's cases, or 27,889, are presumed to be active.

Testing has ticked up slightly in the last few weeks — Alabama's seven-day average of tests conducted was 9,176 on Monday, 93 more than the previous high set on July 5 — but the percentage of tests that are positive continues to increase as well, a sign that new cases aren't just due to more testing. 
The seven-day average positivity rate Monday was 16.18 percent, which was almost 30 percent higher than it was a week ago. Taking into account the Alabama Department of Public Health's incomplete testing data on July 9 and in early April, which threw off the positivity rate, Monday's seven-day average was the highest on record for Alabama. 
Public health officials say that the percent of tests that are positive should be at or below 5 percent or there's not enough testing being done and cases are going undetected. 
Madison County continues to see a surge in new cases. The county added 267 new coronavirus cases on Monday, and over the last week added 1,044 new cases, which was 70 percent more than were added the week before. Madison County's positivity rate this week has been roughly 16 percent. 
Jefferson County followed closely behind Madison County, adding 266 new cases Monday and 1,602 cases within the last week, which was a 30 percent increase from the week before. 
In Mobile County, there were 157 new cases Monday.
Mobile County's weekly total of new cases for the last week was 23 percent higher than the previous week.