New Court Documents Show Grand Jury Leaks To Defense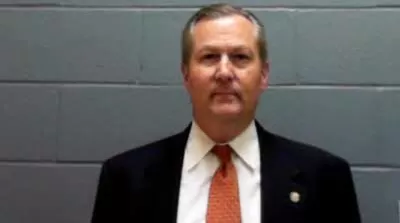 By Bill Britt
Alabama Political Reporter
MONTGOMERY—Court documents filed today by State's prosecution in Speaker Mike Hubbard case reveal that Hubbard and his close associates began receiving Grand Jury leaks in 2012.
Hubbard's criminal defense J. Mark White, has been making accusations of Grand Jury leaks even before the Lee County Grand Jury, investigating Hubbard ever heard a word of testimony.
With the new flings by the State, it is revealed that it was the defense that was receiving the benefits of leaks and no one else.
Recently, White entered motions before Lee Count Circuit Judge Jacob Walker III, and also issued subpoenas on Hubbard's behalf.
The prosecutions answer contains emails between Hubbard and former Gov. Bob Riley (Exhibits K and L) which make it clear that they were receiving confidential Grand Jury information from then Deputy Attorney General Henry T. "Sonny"  Reagan.
The first email exchange between Riley and Hubbard is dated the day after Bill Armistead, then Chairman of the Alabama Republican Party, made it publicly known that a Grand Jury was investigating Hubbard.
On December 12, 2012, Armistead made it known that the Grand Jury had subpoenaed information from ALGOP concerning Hubbard's tenure as Chairman. The following day, an email exchange between Hubbard and Riley reveals Grand Jury leaks from inside the Attorney General's Office.
The email identifies the "leaker" as Deputy Attorney General Sonny Reagan who occupied an office that adjoined Chief Prosecutor Matt Hart's.
In Exhibit L Hubbard writes Riley, "Gov: Talk with Rob [Riley] when you can. Armistead and Luther have now teamed up to try to ruin me politically. Not sure what Luther's end game is other than he views me as a potential threat down the road. Rob knows details."
Riley answers Hubbard saying, "I was with him [Rob] during the conversations with you [Hubbard] and Sonny [Reagan] last night. Have a couple of people trying to understand what's happening."
Here, Riley acknowledged a conversation with Reagan and Hubbard and also indicates that Rob Riley was involved in receiving information about the Lee County Grand Jury as early as December, 2012.
Also in the email Hubbard writes, "Armistead is evil and I guess so is Luther."
Hubbard also makes the assertion that Strange was conducting the investigation to damage Hubbard's political career. An assertion that has been proven false not only by the fact that Strange recused himself from the prosecution but all the 85 exhibits released at the request of Hubbard's attorney White.
Exhibit K shows that in an email correspondence which took place on January 17-18, 2012,  Hubbard tells Riley, "Confidentially, I received word just now from Josh [Blades] that a mutual friend in the AG's office (he used to work for you) called to tell him that the prosecutor told him this afternoon that the accusations against me have been thoroughly investigated and totally dismissed by the Grand Jury."
The emails shows that Riley and Hubbard, along with Rob Riley and Josh Blades, then Hubbard's Chief of Staff, were involved in leaked secrets from the Grand Jury. It also reinforces that Reagan was the leaker because he is the only person in the Attorney General's Office who had worked in the Riley Administration.
While Hubbard's mouthpiece White has accused others of leaking Grand Jury information, these emails prove that there were leaks but they were going to the defense not the prosecution. The evidence shows that Reagan was explicitly sharing the deliberations of the Grand Jury. However, the information that Hubbard passed along to Riley was false.
White also filed a motion with the court to dismiss the case against Hubbard saying the Grand Jury had exceed it authority in its investigation into Reagan's activities at the Attorney General's Office.
Reagan was allowed to resign his post with the AG rather than being fired after it was learned that, in the words of General Strange, "forged relationships with persons, outside the Office of Attorney General, who had an interest in undermining the Lee County Special Grand Jury's investigation."
It is public record that Reagan shared attorneys with Rep. Barry Moore and Speaker Hubbard. Court documents show that Moore's attorney Bill Baxley, also represents Reagan. As this publication has previously reported, Rob Riley, the son of former governor Bob Riley, also represents Reagan as well as Hubbard.
A letter from attorney Bill Athanas confirms that Rob Riley had represented Hubbard for some time. And matches with Strange's press release stating "Mr. Reagan shared legal counsel with Speaker Hubbard, who was the subject of the grand jury's investigation."
In the latest court filing, we learn that is was Reagan's attorney Bill Baxley that recommended he write the memo that led to a personnel complaint against Hart.
In a hearing before Judge Walker, Baxley said, "I advised Sonny to write this memo about Hart."
The very next day, Baxley filed a motion on behalf of Rep. Barry Moore to get Hart's personnel record (complaint) in discovery.
So the record shows that Reagan drafted a false personnel complaint against Hart on July 22, 2014, and the next morning, on July 23, 2014, he delivered this false complaint to Charlotte Ducet, Chief of the Administrative Services Division at the AG's office. The very next day, July 24, 2014, Attorney Baxley who represents Reagan and Moore filed a motion to compel State to review personnel files of testifying agents in the Moore case. Exhibit N.
The motion to compel sought the personnel files for Hart including any personnel complaints. Notably, even though Moore had been indicted in April 2014, Moore's attorneys did not seek any discovery whatsoever from the State up to that point.
As more motions are filed by Hubbard's attorney White the clearer a picture of Hubbard's alleged wrong doings emerges as well as the complex entanglements to damage the prosecution.
Roby warns Americans to be careful this Thanksgiving
Congresswoman Roby urged Alabamians to adjust Thanksgiving holiday activities to avoid spreading the coronavirus.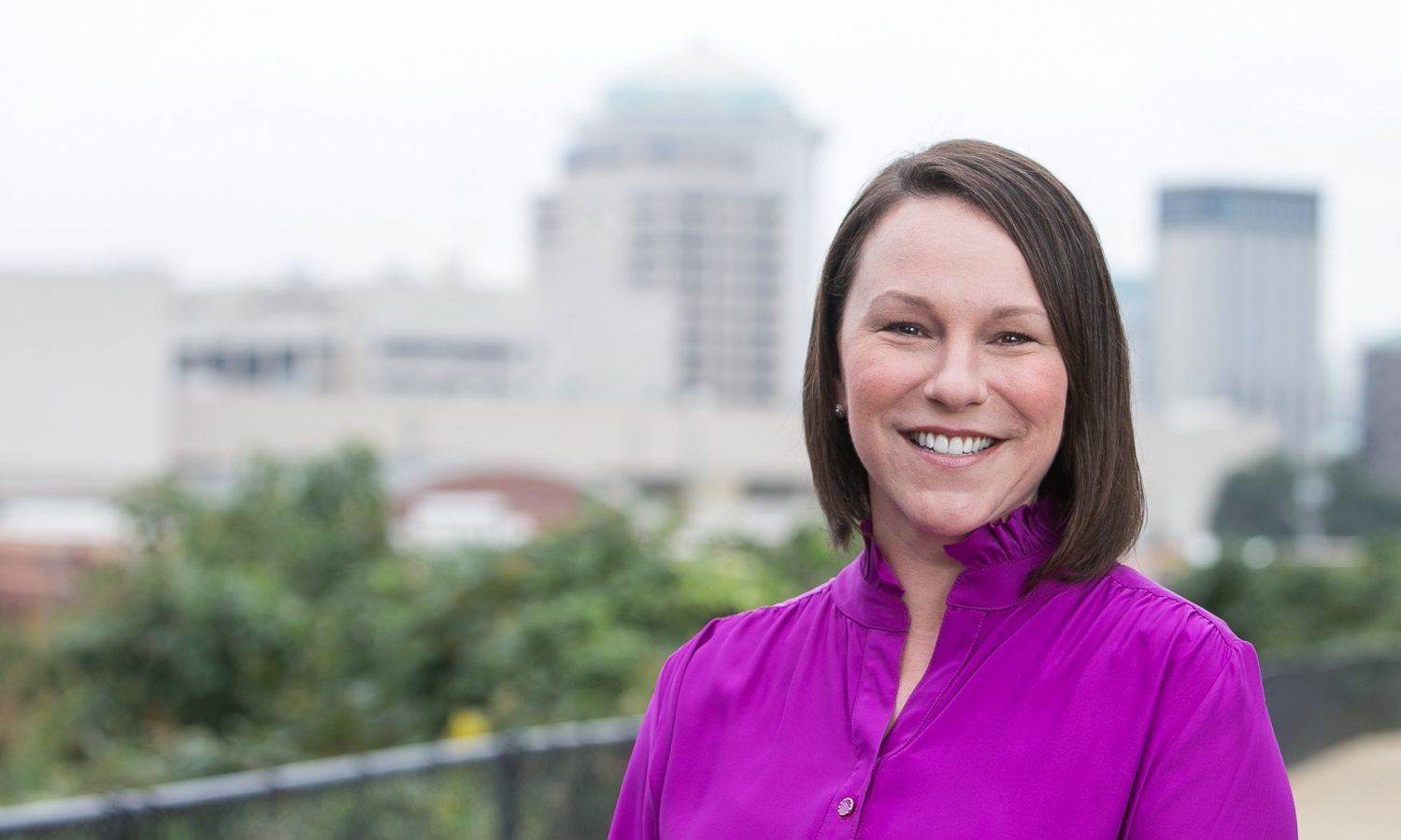 Congresswoman Martha Roby, R-Alabama, warned Alabamians to adjust their Thanksgiving holiday activities to avoid spreading the coronavirus.
"Thanksgiving is a special holiday because it provides us an entire day each year to pause and give thanks for the many blessings we have received," Roby said. "Particularly amid a global pandemic, the stress and craziness of life often make it easy to lose sight of just how much we have to be thankful for. Whether you are gathering with loved ones or remaining in the comfort of your own home, I hope we all take time to celebrate gratitude – something we may not do enough of these days."
"As we've learned to adjust our daily routines and activities throughout the course of this pandemic, we know this Thanksgiving will not look like those of the past," Roby said. "Please be mindful of any safety measures and precautions that have been put in place to help protect your family and those around you. The Alabama Department of Public Health (ADPH) released guidance that includes a list of low, moderate, and high-risk activities in order to help Alabamians have a safer holiday season. ADPH suggests a few lower risk activities such as having a small dinner with members of your household, preparing and safely delivering meals to family and neighbors who are at high-risk, or hosting a virtual dinner with friends."
Congressman Robert Aderholt, R-Alabama, echoed Roby's warning to be safe this Thanksgiving holiday.
Aderholt said: "I want to wish you and your loved ones a Happy Thanksgiving! I hope Thursday is filled with a lot of laughter and gratitude, and that you can share it with friends and family. And while we continue to navigate this Coronavirus pandemic, please stay safe this holiday season."
On Thursday, the CDC encouraged families to stay home as much as possible over the holiday weekend and avoid spreading the coronavirus.
"As cases continue to increase rapidly across the United States, the safest way to celebrate Thanksgiving is to celebrate at home with the people you live with," the CDC said in a statement before the holiday. "Gatherings with family and friends who do not live with you can increase the chances of getting or spreading COVID-19 or the flu."
The CDC has updated its guidelines to encourage families to stay home during the holiday.
The CDC said that postponing Thanksgiving travel is the "best way to protect" against the virus.
If you are sick or anyone in your household is sick, whether you think it is COVID or not, do not travel.
If you are considering traveling for Thanksgiving, avoid traveling to locations where virus activity is high or increasing.
Avoid travel to areas where hospitals are already overwhelmed with patients who have COVID-19.
Try to avoid traveling by bus, train or airplane, where staying 6 feet apart is difficult.
Avoid traveling with people who don't live with you.
You should consider making other plans, such as hosting a virtual gathering or delaying travel until the vaccine is available or the pandemic is more under control.
Discuss with your family and friends the risks of traveling for Thanksgiving.
Try to dissuade people from visiting this holiday.
If you do travel, check for travel restrictions before you go and get your flu shot before you travel.
Always wear a mask in public settings, when using public transportation, and when around people with whom you don't live.
Stay at least 6 feet apart from anyone who does not live with you.
Wash your hands often or use hand sanitizer.
Avoid touching your mask, eyes, nose and mouth.
Bring extra supplies, such as masks and hand sanitizer.
When you wear the mask, make sure that it covers your nose and mouth and secure it under your chin.
Remember that people without symptoms may still be infected, and if so, are still able to spread COVID-19. Remember to always social distance. This is especially important for people who are at higher risk of getting very sick. Keep hand sanitizer with you and use it when you are unable to wash your hands. Use a hand sanitizer with at least 60 percent alcohol.
Try to also avoid live sporting events, Thanksgiving Day parades and Black Friday shopping this year.
Roby represents Alabama's 2nd Congressional District and will be retiring at the end of the year. Aderholt represents Alabama's 4th Congressional District and was re-elected to the 117th Congress.