Our Legislature Thinks Brown Shrimp Are More Important Than People

By Minority Leader Rep. Craig Ford  
When I first saw the list of bills we would be debating in the state House of Representative last Thursday, I thought it was a joke. The first bill up for debate was a bill to make brown shrimp the official state crustacean.
This is your state legislature's priorities, folks. Not peoples' lives or jobs, and certainly not being responsible with your tax dollars. Brown shrimp. That's the priority. You just can't make this stuff up!
I was the only legislator who voted against this bill. I voted against it because I wanted to make a point: why are we wasting time on fluff legislation like this instead of focusing on the real problems, like solving the budget crisis?
Now I love shrimp as much as anybody. But I don't feel so strongly about shrimp that I think making it the official state crustacean should come before, say, passing a budget. Especially when the legislature only meets for a few meeting days out of the year.
Unless a special legislative session is called, the State Legislature is required to meet for 30 meeting days within 100 calendar days. Thursday was the eighteenth meeting day, which means we are now almost two-thirds of the way through the legislative session.
With so few days left, you would think that passing the budgets and finding a solution to the budget crisis would be a priority. But apparently, brown shrimp weigh more heavily on the Republican leaderships' minds. 
We've known since 2012 that a budget crisis was coming. That's why the Republicans borrowed $437 million from the state's savings account to get us through the last three years. But now that $437 million has run out. And since last November, Gov. Bentley has been warning legislators that something would have to be done.
There's no excuse for us to be this far into the legislative session and still nowhere close to passing a General Fund budget or a solution to the budget crisis. And even if we somehow found $265 million dollars to keep us at current levels of funding, we would still be in a dangerous position.
Take, for example, the Alabama Law Enforcement Agency's current budget. Right now-without any of the proposed cuts-there are only six state troopers for the entire state patrolling the highways after midnight. Six! You read that correctly.
In fact, under current levels of funding, there are more sworn in law enforcement officers for the city of Montgomery than there are state troopers for the entire state. And for the troopers we do have, many of them are driving vehicles with more than 200,000 miles on them! If we pass the 30 percent budget cut that Republicans have proposed, we will have to lay off 100 state troopers, which would essentially close down state law enforcement. 
Healthcare is another prime example. Since the Republicans took control in Montgomery, ten rural hospitals have closed. Today, of Alabama's 54 rural counties, only 17 have OB/GYN services. That means tens of thousands of mothers have to travel as much as two or more hours to get their prenatal care and deliver their babies. Almost all of these closures are the result of cuts in Medicaid funding.
Another example is the state's "Meals on Wheels" program. Under the proposed Republican budget cuts, funding for "Meals on Wheels" would be cut in half. If that happens, thousands of elderly Alabamians would go hungry and possibly starve to death.
Unfortunately, these examples only scratch the surface of what we could be facing.
Legislators have known these facts for months. Yet, here we are, eighteen days into the legislative session, and instead of voting on a budget or a solution to this crisis, we are voting on whether brown shrimp should be the official state crustacean.
In any other profession, this would be called malpractice. In the legislature, this is just another day at the office.
Come October, state law enforcement may no longer exist, only three cities may still be able to issue driver's licenses, hospitals and doctors offices across the state may close their doors and thousands of Alabamians may no longer be able to eat, but at least the brown shrimp will be the official state crustacean.
Opinion | On the Nov. 3 ballot, vote "no" on proposed Amendment 1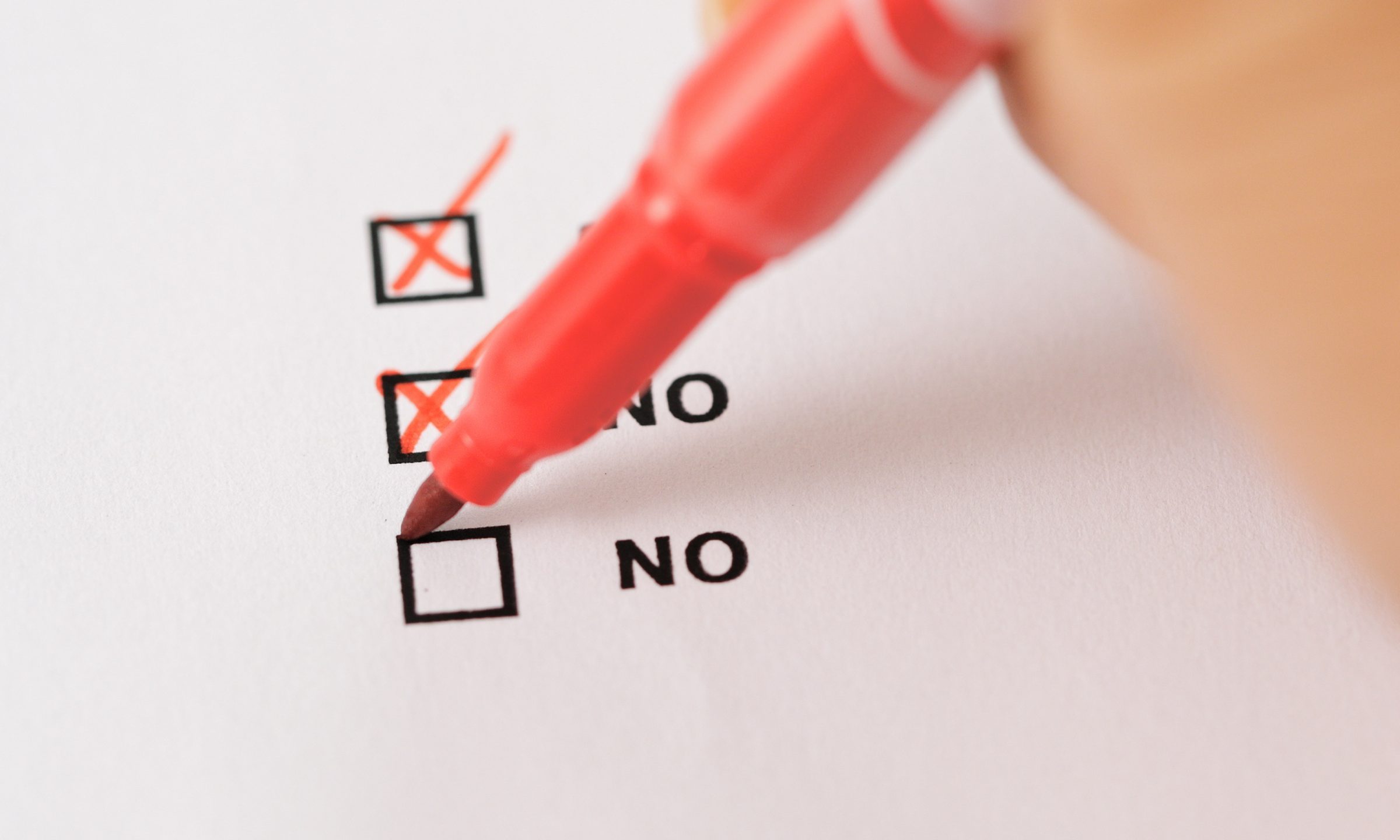 On Nov. 3, 2020, all Alabama voters should vote "no" on proposed Amendment 1. Vote no on Amendment 1 because it could allow state law changes to disenfranchise citizens whom the Legislature does not want to vote. Because Amendment 1 has no practical purpose and because it opens the door to mischief, all voters are urged to vote no.
Currently, the Alabama Constitution provides that "Every citizen of the United States…" has the right to vote in the county where the voter resides. Amendment 1 would delete the word "every" before citizen and replace it with "only a" citizen.
In Alabama, the only United States citizens who cannot vote today are most citizens who have been convicted of a felony of moral turpitude. These felonies are specifically identified in Ala. Code 17-3-30.1.
Without Amendment 1, the Alabama Constitution now says who can vote: every citizen. If voters approve Amendment 1, the Alabama Constitution would only identify a group who cannot vote. With Amendment 1, we, the citizens of the United States in Alabama, thus would lose the state constitutional protection of our voting rights.
In Alabama, no individual who is not a United States citizens can vote in a governmental election. So, Amendment 1 has no impact on non-citizens in Alabama.
Perhaps the purpose of Amendment 1 could be to drive voter turnout of those who mistakenly fear non-citizens can vote. The only other purpose for Amendment 1 would be allowing future Alabama state legislation to disenfranchise groups of Alabama citizens whom a majority of the legislature does not want to vote.
In 2020, the ballots in Florida and Colorado have similar amendments on the ballots. As in Alabama, Citizens Voters, Inc., claims it is responsible for putting these amendments on the ballots in those states. While Citizens Voters' name sounds like it is a good nonprofit, as a 501(c)(4), it has secret political donors. One cannot know who funds Citizen Voters and thus who is behind pushing these amendments with more than $8 million in dark money.
According to Citizen Voter's website, the stated reason for Amendment 1 is that some cities in several other states allow non-citizens to vote. My understanding is that such measures are rare and only apply to voting for local school boards.
And why would a local government's deciding that non-citizens can vote for local school boards be a state constitutional problem? Isn't the good government practice to allow local control of local issues? And again, this issue does not even exist in Alabama.
The bigger question, which makes Amendment 1's danger plain to see, is why eliminate the language protecting "every" citizen's right to vote? For example, Amendment 1 could have proposed "Every citizen and only a citizen" instead of deleting "every" when adding "only a" citizen. Why not leave the "every" citizen language in the Alabama Constitution?
Amendment 1 could allow Alabama new state legislation to disenfranchise some Alabama citizens. Such a change would probably violate federal law. But Alabama has often had voting laws that violated federal law until a lawsuit forced the state of Alabama not to enforce the illegal state voting law.  
The most recent similar law in Alabama might be 2011's HB56, the anti-immigrant law. Both HB56 and Amendment 1 are Alabama state laws that out-of-state interests pushed on us. And HB56 has been largely blocked by federal courts after expensive lawsuits.
Alabama's Nov. 3, 2020, ballot will have six constitutional amendments. On almost all ballots, Amendment 1 will be at the bottom right on the first page (front) of the ballot or will be at the top left on the second page (back) of the ballot.
Let's keep in our state constitution our protection of every voters' right to vote.
Based on Amendment 1's having no practical benefit and its opening many opportunities for mischief, all Alabama voters are strongly urged to vote "no" on Amendment 1.