Progress Has Been Made, But There Is More Work To Be Done!

By Minority Leader Rep. Craig Ford
Congratulations to Gov. Bentley and Secretary of State, John Merrill, on their work to fully enact the "motor voter" law! It's refreshing to see a news article about voting in Alabama that isn't negative. And while it did take more than twenty years and the threat of a costly lawsuit, Alabama is finally moving toward compliance with the federal voting law.
If you are unfamiliar with the law, the National Voter Registration Act of 1993, more commonly referred to as the "motor voter" law, is a federal law that, among other things, requires state governments to offer voter registration opportunities to any eligible person who applies for or renews their driver's license or public assistance.
In many parts of our state, people have not been able to register to vote in the same place where they applied for or renewed their driver's license, and that change of address submissions for driver licenses did not serve as notification of a change of address for voter registration. This led the U.S. Department of Justice to threaten to sue the state if we did not comply.
Thankfully, Gov. Bentley and Sec. Merrill acted quickly to cooperate with the Justice Department and reach an agreement that will resolve these issues and avoid an expensive lawsuit.
And while I am thankful to see these changes, the truth is that there is a lot more we can do to address voting issues in this state without sacrificing the integrity of the vote.
We can begin by building on the motor voter act. It's good that people applying for or renewing their driver's license will now be asked if they'd like to register to vote. But why not just automatically register them? If they are renewing their license, then it should automatically update their voter registration, as well. And for those 16 and 17 year olds who are getting their license for the first time, they can still be put into the system and registered, but not allowed to actually vote until they are 18 years old.
Automatic voter registration also removes the chance of voter fraud through fraudulent voter registration and voter fraud as a result of inaccurate and incomplete voter rolls.
Automatic registration would also eliminate the problems our voting registrars have with the large numbers of registration applications that come in during the final weeks before an election. Each election year, the registrars offices are flooded with registration forms, which often overwhelm registrars who are trying to finalize the list of registered voters and get voting cards in the mail to these voters telling them where they need to go to vote. If we had automatic registration, those problems would cease to exist.
There have also been instances where registrars have either intentionally or accidently left a voter off the rolls or failed to register someone to vote. Automatic voter registration would also solve this problem and allow plenty of time for errors to be caught and corrected.
Automatic registration would also save the state money by eliminating all that paperwork that goes with registering to vote (or changing your voting address) by having it all done with the same paperwork needed to apply for or renew your driver's license.
Automatic registration also addresses another issue: same-day voter registration. A study conducted in 2013 found that Election Day registration (meaning a person who isn't registered to vote can show up at the polls on Election Day, register and then cast their ballot) is proven to boost the probability of voting by three to four percentage points. Now, Election Day registration would cause serious problems for our registrars, not to mention the potential for fraud. But if this type of voter were already registered and in the system, then there wouldn't be a problem. That person could simply show up and cast their ballot legally.
I'm very encouraged to see the progress that is being made, now that the state is finally complying with the motor voter act. Gov. Bentley and Sec. Merrill deserve credit for acting quickly to bring us into compliance. But there is more work to be done. We need to have a serious conversation about automatic voter registration. Automatic voter registration can save the state money, cut down on bureaucracy and red tape, and protect every American citizen's God-given right to cast their vote and let their voice be heard!
Progress has been made. But there is still work to be done.
Rep. Craig Ford is a Democrat from Gadsden and the Minority Leader in the Alabama House of Representatives.
Opinion | Changing lanes on the Alabama Workforce Superhighway
As we come out of the pandemic we have a new view of the world and with our innovative hats on, we now look at workforce issues through a new and different lens.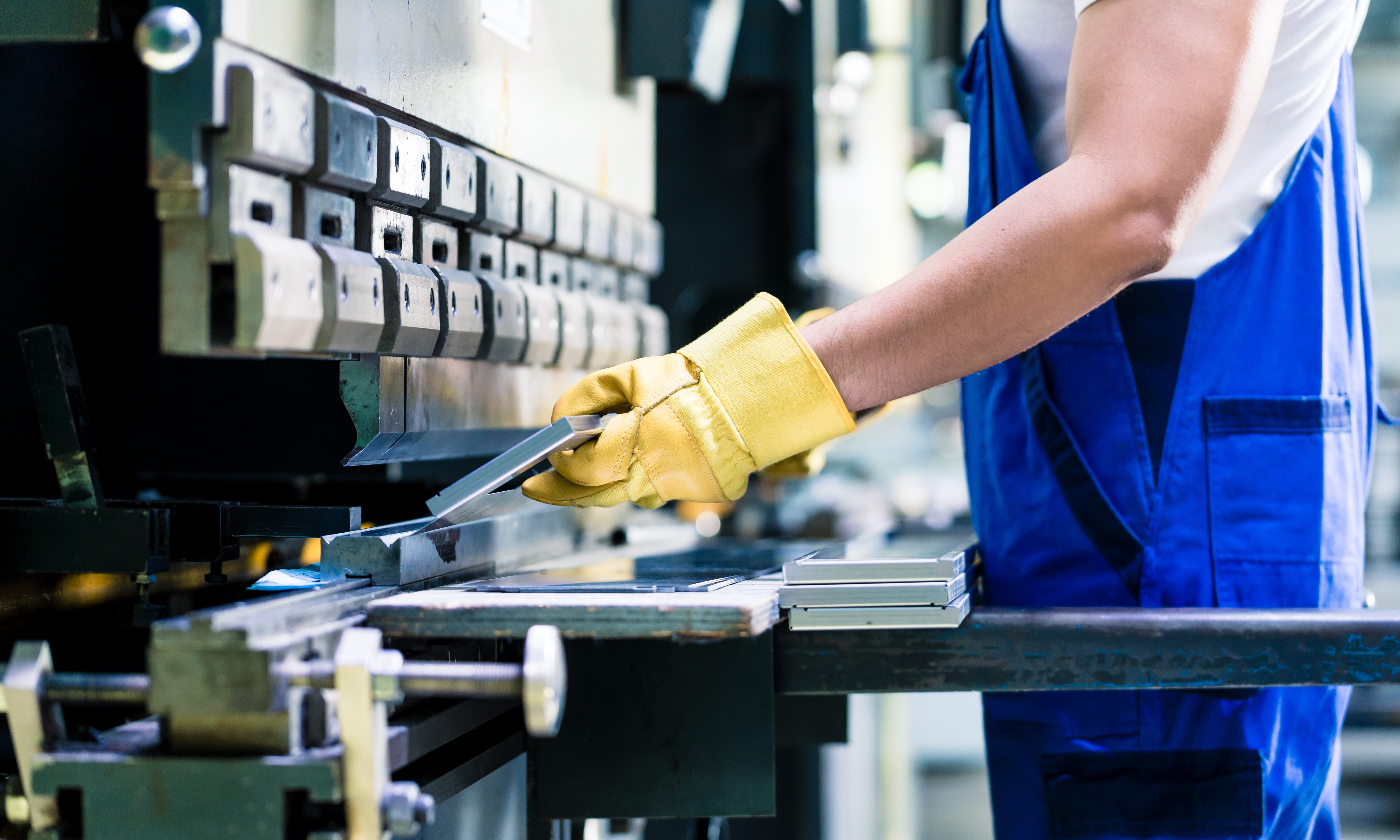 Hello friends and welcome back to the Alabama Workforce Superhighway! Our last stop was the AlabamaWorks Virtual Workforce Conference in September. The conference gave us a lot to think about on the drive ahead. It was great to be among workforce professionals again to share and discuss where we are as a state and, just from a mental perspective, I needed it!
We have so many opportunities staring us in the face that we did not have pre-COVID. The work we have all been doing is more important now than ever before. Did our previous challenges go away due to COVID? Absolutely not!
Our workforce issues may have been "timed out," or perhaps they were on a break, but those issues continue to be our challenges. So, not only should we remain focused on our Success Plus goal of adding 500,000 workers in our workforce with credentials of value by 2025, we must also help our companies get back to work and work with their current and future employees.
We need to make sure they are technically ready for the impending automated world and assist them with all the tech-savvy tools that are being developed as part of Industry 4.0 and the ever developing "Smart Factory" concepts.
Alabama is rapidly moving in this direction, and we must have the workforce to meet the demands. This is one of the foundations for Gov. Kay Ivey's Success Plus plan. In almost every speech and presentation Ivey delivers, she mentions how absolutely critical our workforce is and that they must be ready for the work we are recruiting into Alabama.
To say 2020 has been strange, would be a colossal understatement and it keeps on giving! 2020 started as a typical year when many were planning and working with high hopes for a productive legislative session, school year or university semester, or simply hoping for a beautiful spring. Little did we know COVID-19 would turn us all inside out and literally stop the world in its tracks.
But, not in Alabama. Yes, it was a kick in the gut and our hearts go out to the many who have suffered or lost loved ones due to the pandemic. But as Alabama usually does, we are fighting back. With good solid leadership by Ivey, an extraordinary Governor's Office staff, a host of very smart cabinet officers and their respective department staffs, and most importantly, some very focused business leaders making good and sound business decisions, we are leading the nation in many aspects of our recovery.
In addition, as we come out of the pandemic we have a new view of the world and with our innovative hats on, we now look at workforce issues through a new and different lens. Yes, the drivers on the Alabama Workforce Superhighway are focused and determined with many great examples of courageous initiatives to assist our customers, overcome the issues and not only get back to pre-COVID productivity, but be even stronger.
So, what new opportunities has 2020 brought us when it comes to our workforce? Although the pandemic has brought many challenges it has also given us access to many people we did not have access to before. Who are these people? There are thousands who lost jobs that were vulnerable to the pandemic. Retail employees, hospitality and restaurant workers who in some cases were working two and three jobs to make ends meet, now have an opportunity to be trained for a less vulnerable job. Alabama has many jobs available as the world wakes back up. We NEED these people and our Alabama Workforce Stabilization Program is laser focused on these folks.
In the recent AlabamaWorks Virtual Workforce Conference we discussed the need for flexibility in order to adapt to change. To be successful in this "new normal" we must prepare our workforce by:
Creating new digital models for education and training

Upskilling (expand capabilities)

Re-skilling (acquire a new or improved skill)

Strengthening and enforcing safety measures

Reinforcing partnerships and pooling resources

Focusing on higher wage jobs
Yes, the world has changed, but we in Alabama were already moving in the right direction.
There are many people to thank for our progress and to name just a few: Governor Ivey and her staff set us on a course to meet those needs with the "Strong Start, Strong Finish" education initiative and gave us a strategy for success through the Success Plus plan. Lt. Governor Will Ainsworth, his staff and the Senate Leadership are very engaged as is the House Leadership with Speaker Mac McCutcheon, budget chairs and other many strong Representatives and Senators across the state. They get it!
Yes, we got this! But, we are nowhere near done and as you already know this work can never stop. To borrow some words from a great song, "we can check out anytime, but we can never leave." We can want to exit the highway, but we can never stop our drive on the Alabama Workforce Superhighway!