Alabama citizens and poverty: Time for change?

By Maggie Ford
Eighteen and a half percent of Alabama residents live in poverty. That's what the US Census Bureau published in 2015. We're tied with Kentucky as the fifth poorest State in the Union. And it's no joke that while some Alabamians are still complaining about the taste of their Christmas steak, some kids around the block are wondering where supper will come from.
We all know the routine: the chronically rich blame poverty on the bad habits of the chronically poor, and the chronically poor blame poverty on the oppressive systems of the chronically rich. It's called the blame-game, and people have played it since the Garden of Eden.
Meanwhile, years of sincere poverty-alleviation efforts have drifted by. Government, charity groups and churches have poured vouchers, money and food into poor communities for a long time. I expect that over Christmas, a lot of the chronically rich wrote year-end checks to poverty-alleviation ministries or donated toys for the kids who needed presents. These efforts are worth something.
But the question remains: next year, will the recipients still be impoverished? Will the kids still need toys? Are there better solutions? While 22 trillion dollars have been put into the welfare programs since 1964, the national poverty level has hovered around 14 percent. What we are doing doesn't seem to be working.
While some groups have implemented plans for long-term effective change, as a whole, Alabama can do better empowering her nearly 900,000 impoverished citizens to break their chains, to make fresh decisions. Regardless of the color of one's skin, the financial situation of one's grandparents, and the unique set of challenges one has been given, as living, breathing, American-Alabamian citizens, we always have the chance and ability to change. Sadly, the government pouring money into fast emptying purses and churches pouring presents into soon unwrapped boxes hasn't fostered much real change; it has fueled a system of dependence and a sense of entitlement. While there is a time for offering quick solutions and money, there is a greater need for long-term transformation. This takes commitment from all involved.
As we kick off a new Legislative Session, a new Presidency, a new Senate race, a new Governor's race and 365 days of new opportunity, and work to alleviate poverty, we need to reconsider some fundamental ideas.
First, the capabilities of another person cannot be judged by their financial or social situation.
Second, all humans and all systems are affected by sin and the Fall – all in need of regeneration. When we point fingers solely at bad habits or bad systems, we side-step the fact that all of us have to take personal responsibility for our problems and the problems around us.
Third, the long-term ineffectiveness of relief packages, welfare programs, checks and presents ("band-aids") for alleviating years of poverty and mindsets of dependence ("gaping-wounds") reveal the need for long-term solutions.
If we're going to step outside of this judgmental attitude, this blame-game, this short-term thinking, we're going to have to shift from looking for quick results (i.e. kids unwrapping presents) to assisting real change (i.e. equipping parents to watch kids unwrap presents which they bought).
All of us have an obligation to commit time and talents to helping others in our communities. Everybody has something to offer, and somebody always needs help. Each person is gifted by God with talents to develop and abilities to hone. Find ways you can be involved in helping others form long-term habits and opportunities (i.e. classes, internships, financial training, job coaching, etc).
Also, the Legislature should retract government fingers from the free-economy pie. They should change any occupational licensing requirements which are keeping lower-income citizens from doing jobs they are totally capable of (African hair-braiding, make-up artistry, etc.). They should reform Welfare and Medicaid requirements to encourage independence, strong families and industry and stop rewarding dependence, broken families and unnecessary unemployment.
As we enter 2017 with hopes to see our poverty rate decreased, each of us should remember what Tuskegee's own Booker T. Washington said, "Success is to be measured not so much by the position that one has reached in life as by the obstacles which he has overcome."
Opinion | Celebrating the Nineteenth Amendment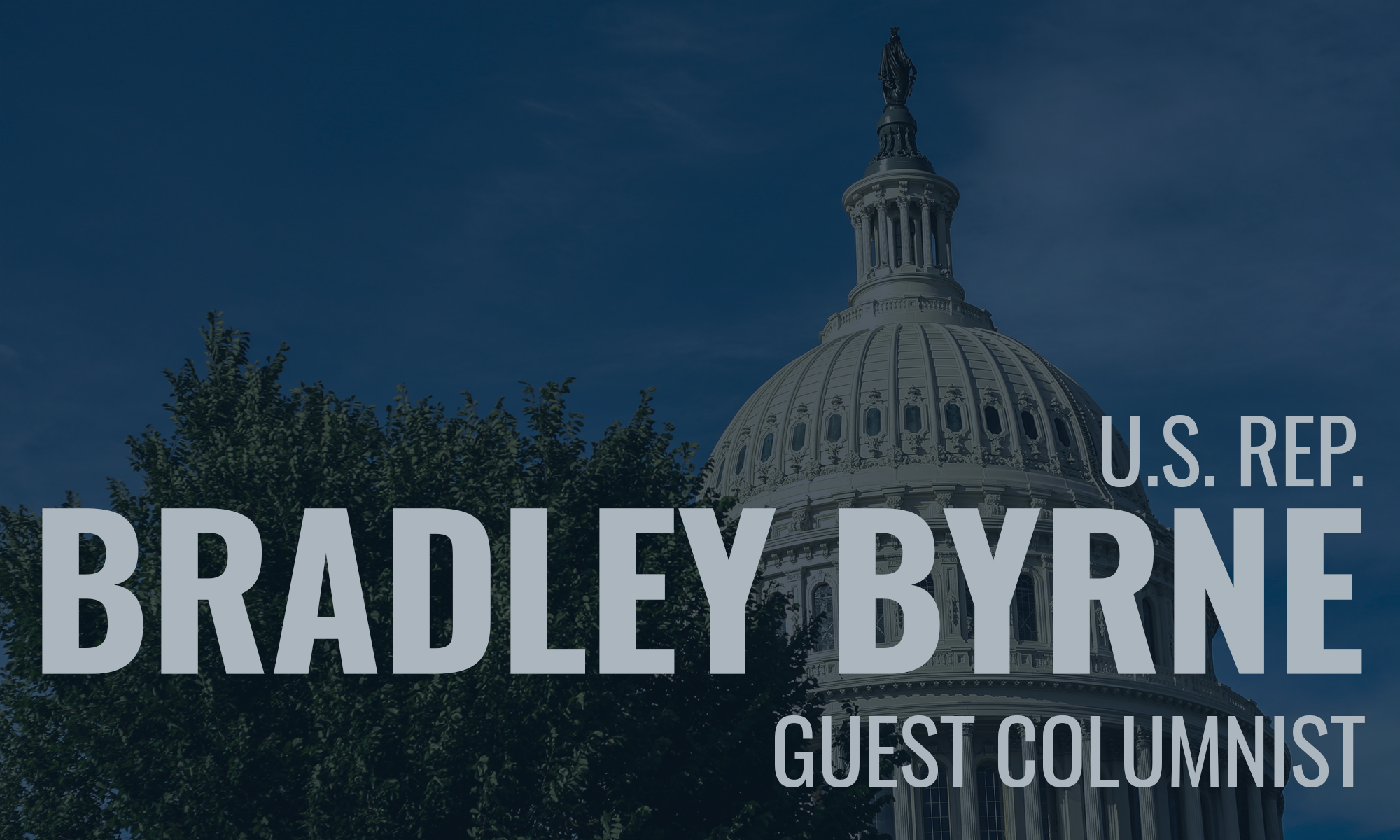 On August 18, the U.S. will celebrate the 100th anniversary of the ratification of the Nineteenth Amendment to our Constitution which guaranteed women's right to vote.  The women's suffrage movement in our country began in the 1840s as women abolitionists saw the parallels between the effort to free enslaved Americans and their own desire to vote.  A convention was held in Seneca Falls, New York in 1848 which produced an organized group led by Elizabeth Cady Stanton and Susan B. Anthony, among others.
The two movements worked together until women suffragists became angered over the fact the Fifteenth Amendment gave freed slaves the right to vote but didn't extend that right to women.  Over the next 50 years women suffragists labored to gain the franchise.  One bloc worked to pass a constitutional amendment at the national level while another focused on the individual states.  The Wyoming Territory was the first to give women the right to vote in 1869, followed by the Utah Territory and Idaho.
Momentum built in the 1910s when Washington state, California, Oregon, Arizona, Kansas, the Alaska Territory, Montana, and Nevada gave women the right to vote.  But, states in the East and South were reluctant to do so and the effort to add a constitutional amendment picked up speed.  While Republicans were generally supportive, Democrats weren't.  President Woodrow Wilson preferred a state by state approach, but suffragist leaders kept up the heat, even sneaking a banner challenging him into his speech to a joint session of Congress.
When the US entered World War I some wanted the suffragists to back off, but they indignantly fought on with the argument that the fight for freedom and democracy in Europe should be paralleled at home with a constitutional amendment enfranchising the one half of the U.S. population denied the right to vote.  By 1918, President Wilson changed his mind.  The House passed the amendment, but the Senate couldn't get the two thirds required vote even after Wilson took the unprecedented step of addressing them on the Senate floor.
Suffragist pressure finally swayed enough votes to get Senate passage in 1919, and ratification was achieved with Tennessee's vote on August 18, 1920.  It's hard to imagine that my two grandmothers, both adult women with families of their own, weren't allowed to vote until that year.  The Nineteenth Amendment is too often a forgotten part of our history, but I hope we will use this anniversary to remember how important it continues to be.
When I look around Alabama, I see the fruit of the suffragists' labor.  We have a female governor in Kay Ivey and two female members of Congress, Martha Roby and Terry Sewell.  Women serve as Federal judges, state appellate and court judges, district attorneys, and in the Legislature.  I work with women county commissioners, mayors, and city council members across the First District.  They, each of them, make great contributions to our quality of life and the administration of justice.
My little granddaughter, Ann-Roberts, is a very smart and active girl.  I have no idea what she will do when she grows up, but she'll be darn good at whatever that is.  Imagine telling her she can't vote or hold public office.  I can't.  And, I'm glad my grandmothers finally got to vote.  It took far too long to give it to them.  Let's remember this important anniversary and the value to all of us of our previous right to vote.