BCA's thoughts on Social Engendering: Sweet mimicry or demise?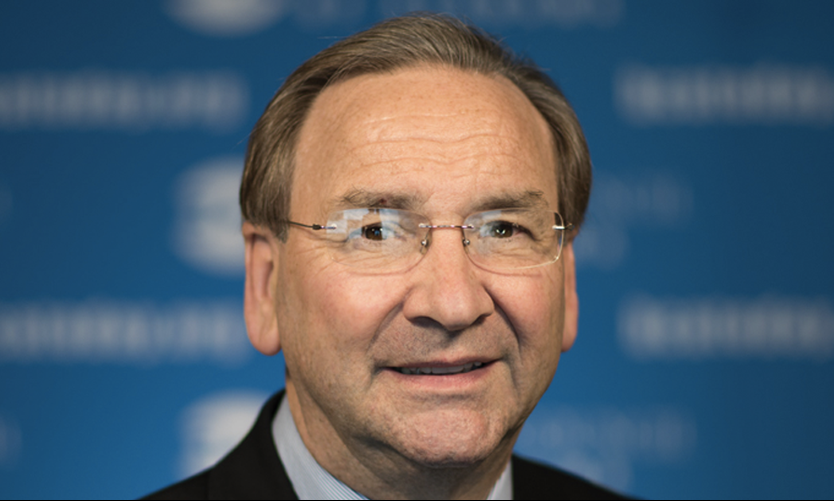 By Bill Britt
Alabama Political Reporter
In an op-ed published in several statewide media outlets on June 8, 2015, Business Council of Alabama (BCA) Chairman Billy Canary spoke out against the Environmental Protection Agency's (EPA) North Birmingham 35th Avenue Superfund cleanup:
"It is obvious that the EPA is seeking to revitalize urban neighborhoods surrounding Birmingham's 35th Avenue Superfund site by using dollars that are hijacked from the targeted industries, which seems to be less about environmental mitigation and more about engaging in a social engineering experiment."
The op-ed and the Joint Legislative resolution it praised is part of a Federal Grand Jury probe currently underway in Birmingham.
Here in his writing, Canary seems to equate removing toxic chemicals from a black community as a "social engineering experiment," paid for "using dollars that are hijacked from the targeted industries." He appears that think that fines imposed by the EPA on polluters shouldn't be used to rebuild minority communities that are affected by industrial pollution.
As defined by the Tokyo Institute of Technology, "Social Engineering, in short, is about engineering the society. In other words, it is a field of study to solve various problems in the society through practical approaches, as in engineering."
Merriam-Webster defines it as "the practice of making laws or using other methods to influence public opinion and solve social problems or improve social conditions."
But it's difficult to imagine that either of these definitions is what Canary believes the EPA was attempting in North Birmingham.
In July of the same year, the Department of Housing and Urban Development (HUD) unveiled rules that, "localities will have to show the Federal government how they use its money to integrate housing. The goal is to improve the quality of housing in low-income areas and to encourage the construction of affordable housing in higher-income ones, ultimately leading to greater racial integration than existing law has achieved," according to a published report in Boston Review.
The article also quotes the American Enterprise Institute's Edward Pinto who told the New York Times, "This is just the latest attempt by HUD to social engineer the American people." It also uses a statement by Arizona Republican Representative Paul Gosar, who said the [Obama] administration "shouldn't be holding hostage grant monies aimed at community improvement based on its unrealistic utopian ideas of what every community should resemble. American citizens and communities should be free to choose where they would like to live and not be subject to federal neighborhood engineering."
Social Engineering is a code word for government actions that favor minorities and especially the bettering of poor black neighborhoods.
The idea of engineering society's development evolved from the Eugenics movement that emerged in the late 19th Century and into the middle 20th Century. The term was coined by English mathematician and geographer Francis Galton (1822-1911) in his, "Inquiries into Human Faculty and Its Development" (1883) and referred to one born "good in stock, hereditarily endowed with noble qualities."
By 1930, the idea as expressed in Eugenical Sterilization: A Reorientation of the Problem, where it was thought that Eugenics could address the "insanity, feeble-mindedness, epilepsy, pauperism, alcoholism and certain forms of criminality, [which] are on the increase."
Perhaps Canary is not a racist, and his understanding of social engendering is wholly different from the canons of writing on the subject. But in this case, it comes as a surprise that some of the State's most influential and admired businesses are represented by a man, who once again finds his name linked to a grand jury inquiry.
It wasn't enough that Canary and several BCA board members were embarrassingly hauled into criminal court because they enabled the crook, Mike Hubbard. Perhaps it is not sufficient to use racist-laced innuendo toward the urban population of the Magic City. But, for the love of all that is good and decent, should this man and his cronies lead the most prestigious business association in our State?
It may be that BCA under Canary wants to promote businesses that come from good in stock and to prevent government's meddling in pauperism or toxic pollution (as long as it's in minority communities) and just allow Social Darwinism to run its course.
But it could be that, like the German Roller Canary which is considered the best at mimicry, this Canary is singing a tune that is still sweet to the elite business entities of our State, or it could be that like the coal miner's bird whose demise provided a warning of dangerous levels of toxic gases.
Racism is still the most pernicious influence in State politics, the foulest pathogen in our society as a whole. Poverty recognizes no race, industrial pollution sees no color, the color of one's skin, or a bank account, but it seems BCA does and it appears that at least in June 2015, the State legislature did too.
Opinion | Let's hope for Reed's success
Reed's temperament and style appear right for this moment in Alabama's history.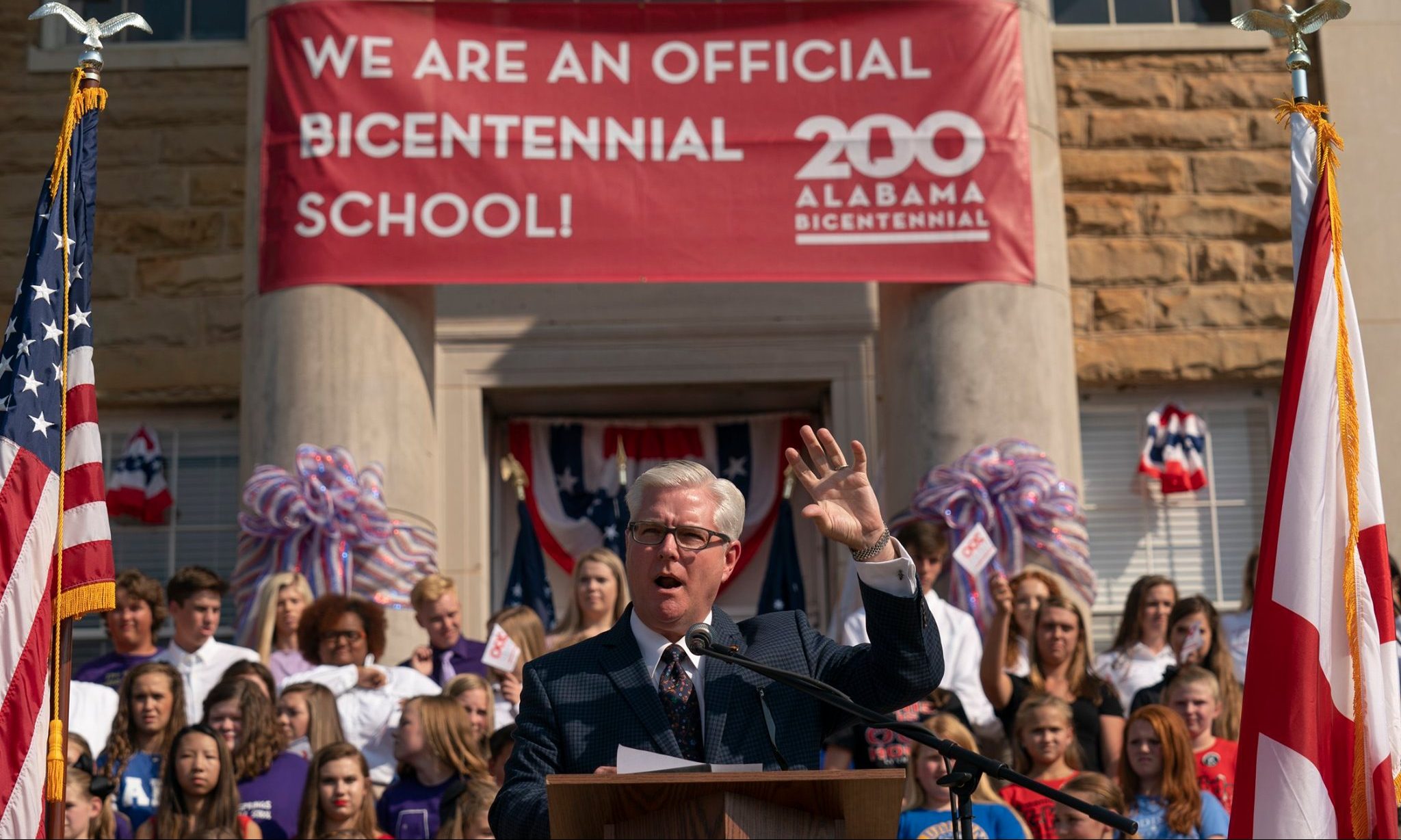 State Sen. Greg Reed, R-Jasper, will lead the Alabama Senate as president pro tem during the upcoming 2021 legislative session. What changes will Reed bring to the upper chamber, and how will his leadership differ from his predecessor? No one knows for sure.
Reed succeeds Sen. Del Marsh, who has served as president pro tem since Republicans took control of the Statehouse in 2010. Marsh, along with then-Gov. Bob Riley, current felon Mike Hubbard and ousted BCA Chair Billy Canary orchestrated the 2010 takeover that saw the Republican rise to dominance.
Reed, who won his Senate seat the same year, was not a charter member of the Republican ruling class, but he benefited from the power sift.
Mild-mannered and studious with a quiet charm, Reed has steadily ascended the ranks of Senate leadership. His silver hair and calm determination have served him well. Reed is a senatorial figure straight out of Hollywood's central casting.
In all, Reed is nearly universally liked and respected, which in the near term is a hopeful sign of potential success. But political leadership always comes with a warning: "Friends come and go, enemies accumulate."
Reed's relationship with Gov. Kay Ivey is certainly less contentious than Marsh's and gives rise to the belief that there will be greater cooperation between the executive and the Senate.
With the economy and public health under dire stress due to the ravages of COVID-19, legislative priorities are fixed: get people back to work and eradicate the coronavirus.
However, one of Reed's first tests will be whether he can cool the smoldering anger of those senators who still feel the sting of Ivey's rebuke over the allocation of CARES Act funds. He will also need to resist those who want to punish the administration over its use of public health statutes to implement mask mandates and other safety measures to prevent the deadly coronavirus spread.
Despite outward declarations of a unified body, the State Senate is a small, insular and unwieldy beast where egos loom large and consensus on policies is often tricky to achieve except on "red meat issues."
Building a coalition on policy in the Senate is often a combination of horse-trading, cajoling and carefully applied pressure. The way forward in the near term is exact: pass legislation that spurs economic recovery and mitigates the health crisis at hand.
But Reed will also simultaneously need to recognize what comes next for justice reform, prison construction, gambling and a myriad of other pressing issues. His job will be to understand the prevailing winds, which are evolutionary, not revolutionary.
As author Doris Kearns Goodwin noted in Lyndon Johnson and the American Dream: "For political leaders in a democracy are not revolutionaries or leaders of creative thought. The best of them are those who respond wisely to changes and movements already underway. The worst, the least successful, are those who respond badly or not at all, and those who misunderstand the direction of already visible change."
Reed's temperament and style appear right for this moment in Alabama's history.
As President Abraham Lincoln said, "If you want to test a man's character, give him power."
Let's all hope that Reed passes the test.