Roy Moore continues legal battle, sues four accusers for defamation, conspiracy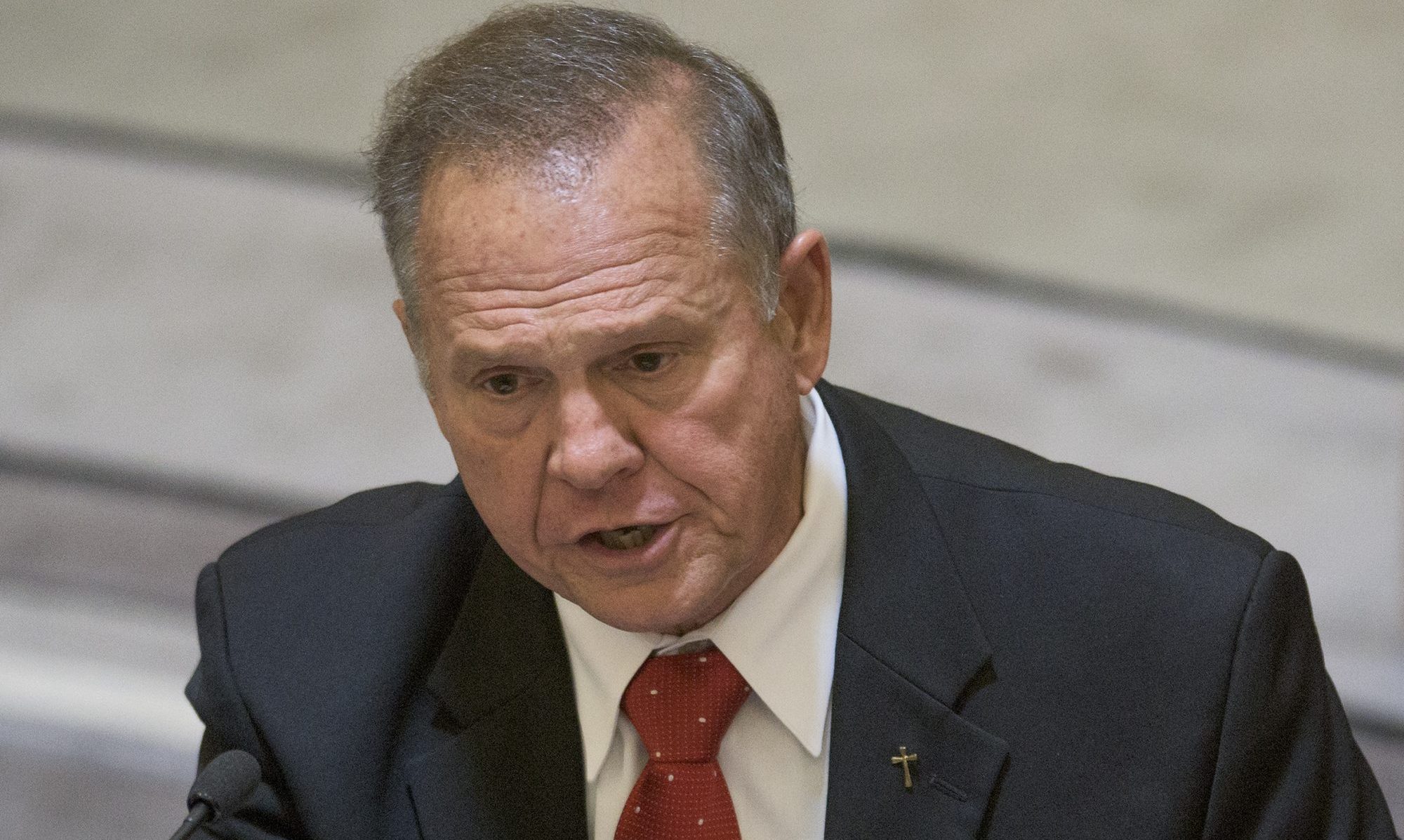 The election might have ended nearly five months ago, but the legal battles surrounding the sexual misconduct allegations against former U.S. Senate candidate Roy Moore are just beginning.
Moore, who was accused of sexual assault and misconduct by several women a month before last year's special election, sued four of his accusers Monday for defamation and what his attorney said was a "political conspiracy."
The former judge and his wife, Kayla Moore, jointly filed the action against Leigh Corfman, Debbie Gibson, Tina Johnson and Beverley Nelson, the four women who levied the most serious accusations against Moore last year.
The suit, filed in the Etowah County Circuit Court, where Moore and Corfman both reside, alleges that the women committed libel and slander against Moore by making false and malicious statements "with intentional or reckless disregard for the truth and with the intent that those statements be published to others, including through state and national media."
"This was filed because the people of Alabama deserve to know the truth," said Melissa Isaak, Moore's attorney, at a press conference Monday.
The press conference was Moore's first public appearance since he lost the special election to now-Sen. Doug Jones on Dec. 12.
"Each of the above named individuals conspired and and [sic] associated with each other in a common design and purpose for the political objective of defaming the character and reputation of Roy and Kayla Moore in such manner as to cause them to experience disgrace, shame and contempt," the court filing reads.
Moore and his wife are seeking compensatory damages for lost income and lost professional opportunities, according to court documents, along with more hefty punitive damages.
"If you read the complaint, you're going to see a political conspiracy, and even the press should be able to see a political conspiracy," Moore said at the press conference. "We've got it documented. I'm prepared to go through depositions. I've taken a lie detector test."
Moore has continuously denied the accusations made by the women, and he continued those denials Monday, making a note of saying that he has no intentions at this time to run again for public office.
The former Alabama chief justice, who was effectively removed from the State Supreme Court last year for judicial ethics violations, said he never knew the women who accused him of unwanted romantic and sexual advances.
Three of the women named in the suit — Corfman, Johnson and Nelson — accused Moore of more serious claims. Corfman accused Moore of bringing her to his Etowah County home in 1979 when she was only 14 years old, younger than the age of consent in Alabama.
Corfman's accusations included a claim that Moore touched her inappropriately.
First of Roy Moore's accusers says she didn't come forward earlier because of her kids
All of the women included in the case went public in the weeks leading up to the December special election. Corfman and Gibson were quoted in the Washington Post in an article that placed a nationwide focus on the election.
Johnson later told AL.com that Moore groped her buttocks after a meeting at his Gadsden law office in 1991 when she was 28. Moore would have been married to his wife at the time. And Nelson said Moore tried to force her into a sexual encounter and throwing her out of a vehicle when she refused his advances. In a press conference last year, Nelson said the alleged assault took place outside of a restaurant where she was working as a waitress in 1977 when she was 16.
Moore said the accusations were baseless and accused the media of giving a platform to false allegations.
"It's worth saying that this has been warped by the press and by the media," Moore said Monday. "People have been blinded and cannot see the truth. But fortunately, a lot of people in Alabama did — 650,000 saw the proof, the truth and voted for me in this election."
Several other women, including Gibson, came forward with claims that all painted Moore as an upstart district attorney who had a knack for pursuing younger women. The women said Moore — long known as a moralist both on and off the bench — insistently pursued them at school and the workplace while they were in the teens and early 20s.
Paula Cobia, Johnson's attorney, called Moore's new lawsuit "frivolous" in a statement Monday evening.
"Mr. Moore said nothing new and is using this as another attempt to fleece money from his followers," Cobia said.  "Claiming he is broke (despite receiving approximately $200,000 a year in a pension from the State of Alabama), he has been engaged in actively seeking money to defend a defamation suit pending against him in Montgomery, Alabama, a suit that seeks a retraction and apology, but no monetary damages beyond attorneys' fees.
Complaint (Judge Moore) by Chip Brownlee on Scribd
Cobia said Moore was using the new lawsuit as a way to potentially "enrich himself."
"Ms. Johnson stands by and reaffirms the truthfulness of every statement she has made about the sexual assault she suffered from the hands of Mr. Moore," Cobia said. "He has lost any power of intimidation he once held."
Moore's lawsuit, which includes counts of negligence, wantonness, defamation, negligent infliction of emotional distress, intentional infliction of emotional distress, outrage and civil conspiracy, also names Richard Merlin Hagedorn as a defendant and alleges that Hagedorn had political motives for conspiring with the accusers against Moore.
The lawsuit alleges that Hagedorn met with "an agent" from the Washington Post nearly a month before the newspaper first published the accusations on Nov. 9, 2017. Hagedorn's brother, David, is a columnist for the Washington Post, according to the claim.
Moore's lawsuit — which makes a point to say that Richard Hagedorn's brother, David, is gay, has a husband and has criticized Moore on social media for his intense opposition to same-sex marriage — claims that Richard Hagedorn escorted Washington Post reporters in Etowah County and furthered "false and malicious attacks on the character and reputation of Judge Moore."
When The Post first published their Nov. 9 article, Hagedorn posted on social media that Corfman was a friend of 40 years, and he later expressed support for Nelson after she made her allegations in a televised press conference.
Other than social media posts critical of Moore, the lawsuit doesn't provide any specific evidence that Hagedorn worked with the women or conspired with them to make false or malicious accusations.
Moore has refused to concede the election to Jones even after Republican Secretary of State John Merril certified the election and made Moore's loss to Jones – the first Democrat elected to the U.S. Senate from Alabama in a quarter-century — official.
Jones defeated Moore with a margin of victory of 21,914 votes or about 2 percent, too wide of a margin to trigger an automatic recount under state law.
The new lawsuit in Etowah County comes after Moore recently filed a separate countersuit in Montgomery against Corfman, who in January accused Moore of defamation.
Roy Moore files countersuit against sexual misconduct accuser
Print this piece
Ainsworth unveils website for small businesses seeking information during pandemic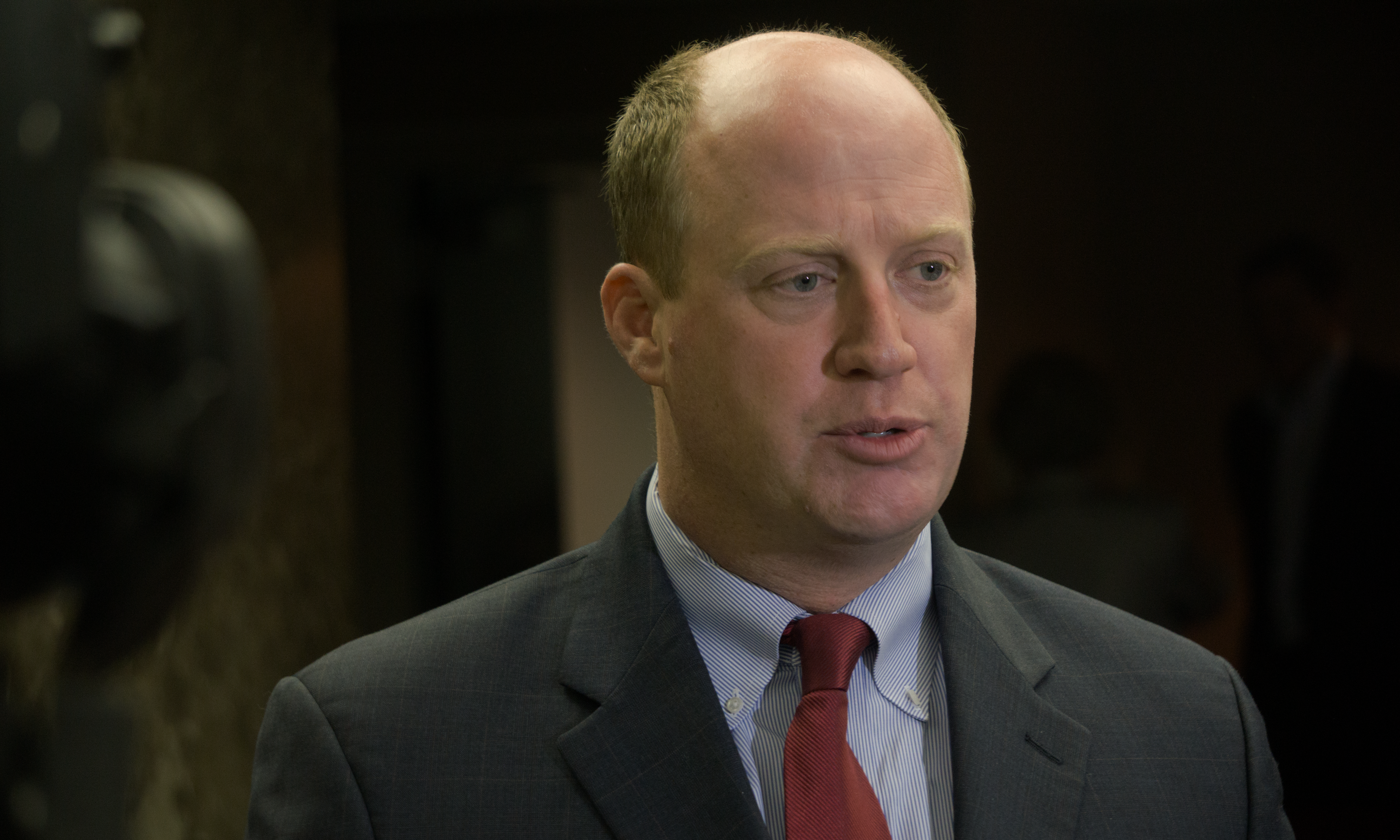 Alabama Lt. Gov. Will Ainsworth unveiled a new web page Monday designed to provide small business owners with a one-stop information hub during the COVID-19 pandemic crisis and forced economic shutdown.
"The COVID-19 pandemic is already providing small business owners with unprecedented challenges and frustrations, so they should not have to struggle to find the information necessary to survive in the current economic climate," Ainsworth said. "As new small business programs are announced and revised health orders go into effect, the website will be updated in order to provide the most timely and accurate information possible."
The website was created by the Alabama Small Business Commission, which Ainsworth chairs. The site provides information related to Small Business Administration loans and assistance, unemployment claims, tax relief programs, and other timely initiatives.
The website is intended to help small businesses remain in compliance with COVID-19 guidelines and protocols. The website also provides links to every state, county, and municipal health order currently being enforced in Alabama.
The Legislature placed the Alabama Small Business Commission under the authority of the Lieutenant Governor's Office in 2019.
The 22-member commission is tasked with formulating "policies encouraging innovation of small businesses in the state" and advising the Department of Commerce in promoting small businesses within Alabama.
On March 12, the rapidly spreading coronavirus strain, SARS-CoV-2, led President Donald J. Trump (R) to order a forced economic shutdown on March 12. Those original orders have subsequently been strengthened by Gov. Kay Ivey (R), culminating in a statewide shelter in place order on Friday.
Realizing that with most of their businesses shut down through at least April 30, Congress passed and the President signed the CARES Act, which provides low interest loans to hundreds of thousands of struggling small businesses. If the businesses use the money to make payroll and to pay other business overhead costs the loans will be forgiven.
Currently, there are 2,113 Alabamians with confirmed cases of COVID-19. 64 Alabamians have died and 271 are currently in the hospital. 20 Alabamians have recovered from their illness and been cleared by their doctors. The global pandemic has infected more than 1,441,589 people globally and killed 82,933, including 7,380 people just on Tuesday (1,970 of them were Americans). Gov. Ivey's shelter in place order is in effect through April 30, but that is likely to be extended.
Print this piece