This week in Alabama Politics: Primaries end in victories, runoffs and Ed Henry indicted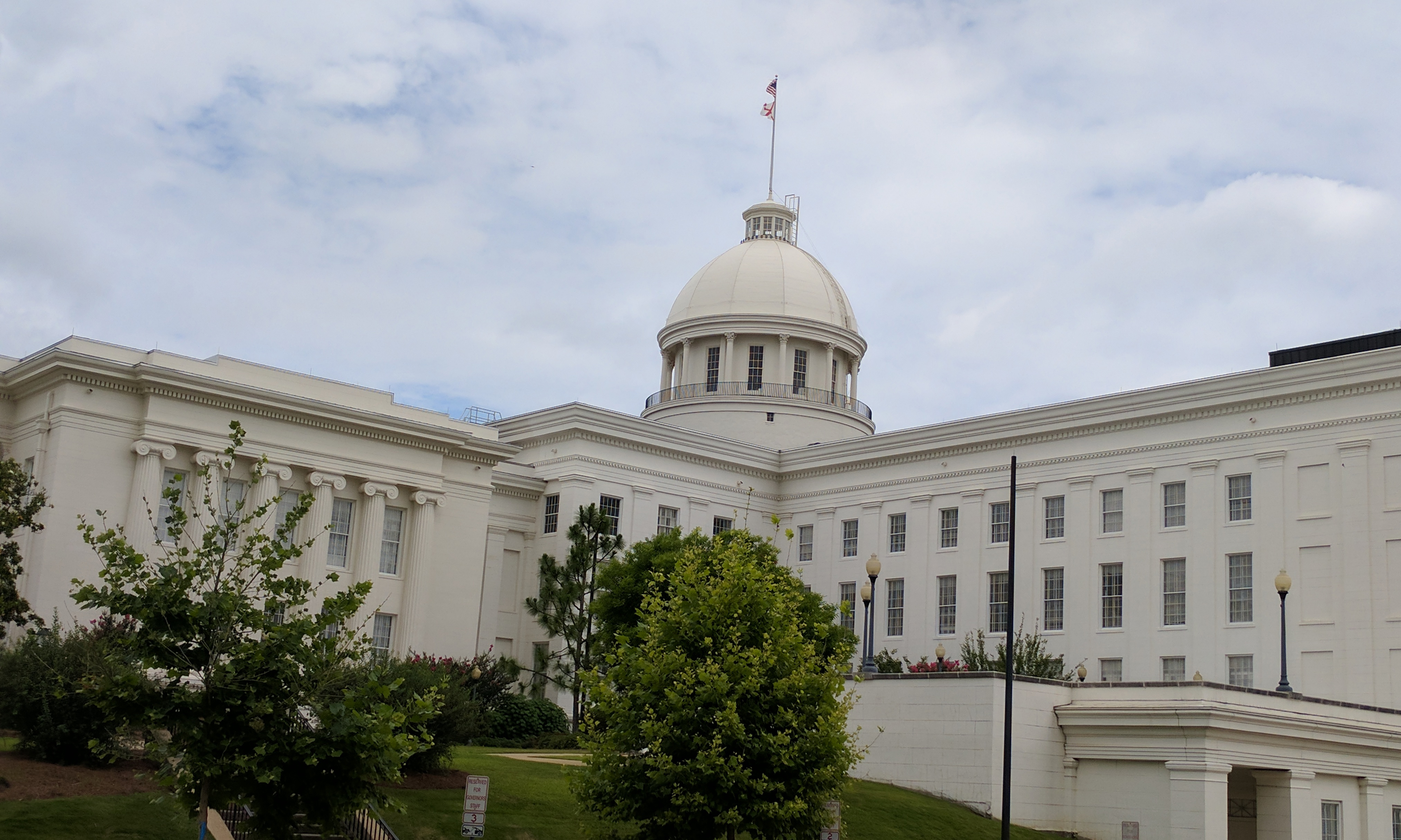 Here's everything you need to know for this week in Alabama politics:
Election results
Alabama had its party primaries, usually the more competitive elections, on Tuesday for all seats in the Legislature, Congress, and any statewide position.
The races had a lot at stake for both parties.
For Democrats, it was a indication if a blue wave would come to Alabama, and if voters were still invigorated to come vote for Democratic candidates in a deep red state.
For Republicans, there were many major races with competitive primaries that almost certainly go Republican in November's general election.
By the end, the ALGOP touted the huge number of people who voted for Republican candidates, and the Democrats pointed to the U.S. Senate primary elections in 2017 that showed similar voter turnout for their party.
Here are the results for the major statewide races broken down by party:
Republicans
Governor: Kay Ivey won the nomination with 56 percent of the vote.
Lieutenant Governor: A Runoff between state Rep. Will Ainsworth and PSC President Twinkle Cavanaugh.
Attorney General: A Runoff between sitting Attorney General Steve Marshall and former Attorney General Troy King.
Chief Justice: State Supreme Court Associate Justice Tom Parker won the nomination with just over 51 percent of the vote.
Democrats
Governor: Walt Maddox won the nomination with 54 percent of the vote.
Lieutenant Governor: Will Boyd ran uncontested and did not face an election on Tuesday.
Attorney General: Joseph Siegelman won the nomination with 54 percent of the vote.
Chief Justice: Bob Vance, a judge from Jefferson County, ran for the office uncontested and did not face election on Tuesday.
The 2nd Congressional District was also a heated race on the GOP side. After two hours, the race entered runoff territory. Before midnight on Wednesday, the race was called a runoff between former Congressman Bobby Bright and sitting Congresswoman Martha Roby.
Roby seemed confidant that she can defeat Bright in the July runoff, but the runoff will most likely be plagued with low voter turnout, which creates an opportunity for Bright to invigorate voters.
Henry indicted in pill mill scheme
Hartselle Rep. Ed Henry, who built his reputation on critiquing corrupt politicians, was arrested and charged with heath care fraud on Thursday.
In a statement from the U.S. Attorney's Office, the office said that a health care company owned by Henry worked with a Montgomery physician to refer Medicare patients in exchange for unlawful kickbacks from the doctor.
Henry pled not guilty at his arraignment on Thursday afternoon, and released a statement through Facebook explaining that he was innocent.
In the post, Henry said he helped "chronically ill patients and saved the taxpayers' money" with his company, and the representative said that he's "always been as open and transparent as possible."
Henry's indictment is just one of many in the pill mill case.
Everything Else
In other election news, GOP candidate Jim Bonner lost his election for PSC position 1. His loss was predestined as leadership in the ALGOP voted before Tuesday to not count his votes.
Bonner gained state wide, and even national, attention after the Alabama Political Reporter published a story about his Facebook page, which was riddled with anti-Semitic, racist, and sexist posts. The candidate responded to the story in a radio interview, where he falsely said APR was a "liberal newspaper."
U.S. Attorney General Jeff Sessions hired four new federal prosecutors for the Northern District of Alabama this week.
Sessions and U.S. Attorney Jay E. Town said the hiring would help Alabama combat violent crime and the opioid crisis that is currently plaguing the entire country.
That's all for this week.

Alabama reports 1,750 new COVID-19 cases ahead of July 4th
The seven-day average of cases per day surpassed 1,000 for the first time Friday.
Heading into the Fourth of July holiday weekend, Alabama is reporting more cases of COVID-19 than ever before as hospitalizations continue a worrisome surge and the state's death toll rises.
Since the first coronavirus case was identified in Alabama on March 30, 41,362 Alabamians have tested positive for COVID-19, according to the Alabama Department of Public Health.
The state reported at least 1,758 positive cases on Friday alone, the most since the pandemic began. In the past seven days, 7,645 cases have been reported, the most of any seven-day period since the pandemic began.
The seven-day rolling average of new cases — used to smooth out daily variability and inconsistencies in case reporting — surpassed 1,000 for the first time Friday.
Ahead of the holiday, the Alabama Department of Public Health is urging Alabamians to celebrate at home due to the coronavirus crisis.
On Friday, the Alabama Department of Public Health announced that another 22 Alabamians have died from COVID-19 just in the last 24 hours. That takes the state's COVID-19 death toll to 983. Of those, 96 died in the last week alone (June 27-July 3).
A few simple steps can greatly reduce your chances of being exposed and exposing others to COVID-19. Everyone should practice good hygiene, cover coughs and sneezes, avoid touching your face and wash hands often. Avoid close contact with people who are sick, even inside your home, and maintain a distance of at least 6 feet from others not in your household.
The use of cloth face coverings or masks when in public can greatly reduce the risk of transmission, particularly if the infected individual wears a mask. Many people are contagious before they begin to show symptoms — or may never develop symptoms but are still able to infect others.
Alabama reported an additional 22 deaths Friday, bringing the state's COVID-19 death toll to 983, according to the Alabama Department of Public Health.
Of those, 96 died in the past seven days alone, or roughly 10 percent of the state's total death toll. In the past 14 days, 171 people have died, or roughly 17 percent of the state's death toll.
Even as the number of tests also increases — at least 430,000 have been tested — a larger percentage of tests are coming back positive compared to any other time period, according to the Department of Public Health and APR's tracking.
Roughly 15 percent of tests in the past week have been positive.
The large increases come as Alabama Gov. Kay Ivey on Tuesday extended the current "safer-at-home" public health order, which was set to expire Friday, to July 31.
The number of individuals hospitalized with COVID-19 is also at a new high, with at least 843 people hospitalized with the virus on July 2, the most since the pandemic began.
On Monday, in Jefferson County, where cases are increasing rapidly, residents were ordered to wear masks or cloth face coverings in an attempt to slow the spread of the virus. On Tuesday, the city of Mobile also began mandating masks or face coverings. The cities of Tuscaloosa, Montgomery and Selma have also implemented face covering orders.
Of the 7,645 cases confirmed in the last week, 1,321 — or roughly 17 percent — were reported in Jefferson County alone. Nearly 28 percent of Jefferson County's 4,802 total cases have been reported in the last seven days. Since March, 152 people have died in Jefferson County.
A campaign rally for President Donald Trump that was planned for Mobile on July 11 has been canceled because of the rapidly worsening coronavirus situation there. Mobile County has had 633 newly diagnosed cases in the last week, or roughly 8 percent of the state's cases this week. Mobile County has had a total of 3,904 cases and 134 deaths over the course of the pandemic.
Montgomery County reported 426 newly diagnosed cases in the last week. Overall Montgomery has had 3,947 total cases and 104 deaths thus far.
Tuscaloosa County has 393 new cases this week. The surging number of cases in Tuscaloosa and Lee Counties — where 276 tested positive this week — could potentially put the 2020 college football season in jeopardy. Tuscaloosa has had a total of 2,188 cases and 42 deaths, while Lee County has a total of 1,302 cases and 37 deaths.
Despite making it through several months with relatively moderate increases, Madison County is also experiencing a surge of new cases in recent weeks — with 407 cases in the last week alone. Madison has had 1,271 cases and seven deaths.
Many people are flocking to the beach for the Fourth of July holiday, where the coronavirus is also surging in Baldwin County with 328 new cases in the last seven days. Baldwin had been largely spared to this point with 828 cases in total and nine deaths. This week's increase accounts for 40 percent of the county's total case count.
Alabama is not alone in seeing surging case numbers. Forty of the 50 states reported rising coronavirus cases in the last week. On Thursday, 57,236 new cases were diagnosed and 687 Americans died. The U.S. death toll from the global pandemic has risen to 131,823.
Globally, there have been 11,092,229 cases diagnosed, though the real number is likely much higher. At least 526,450 people have died from COVID-19, and, with 208,860 new cases diagnosed on Thursday alone, there is no sign that this global pandemic will be over any time soon.