Opinion | The colossal charter mess in Montgomery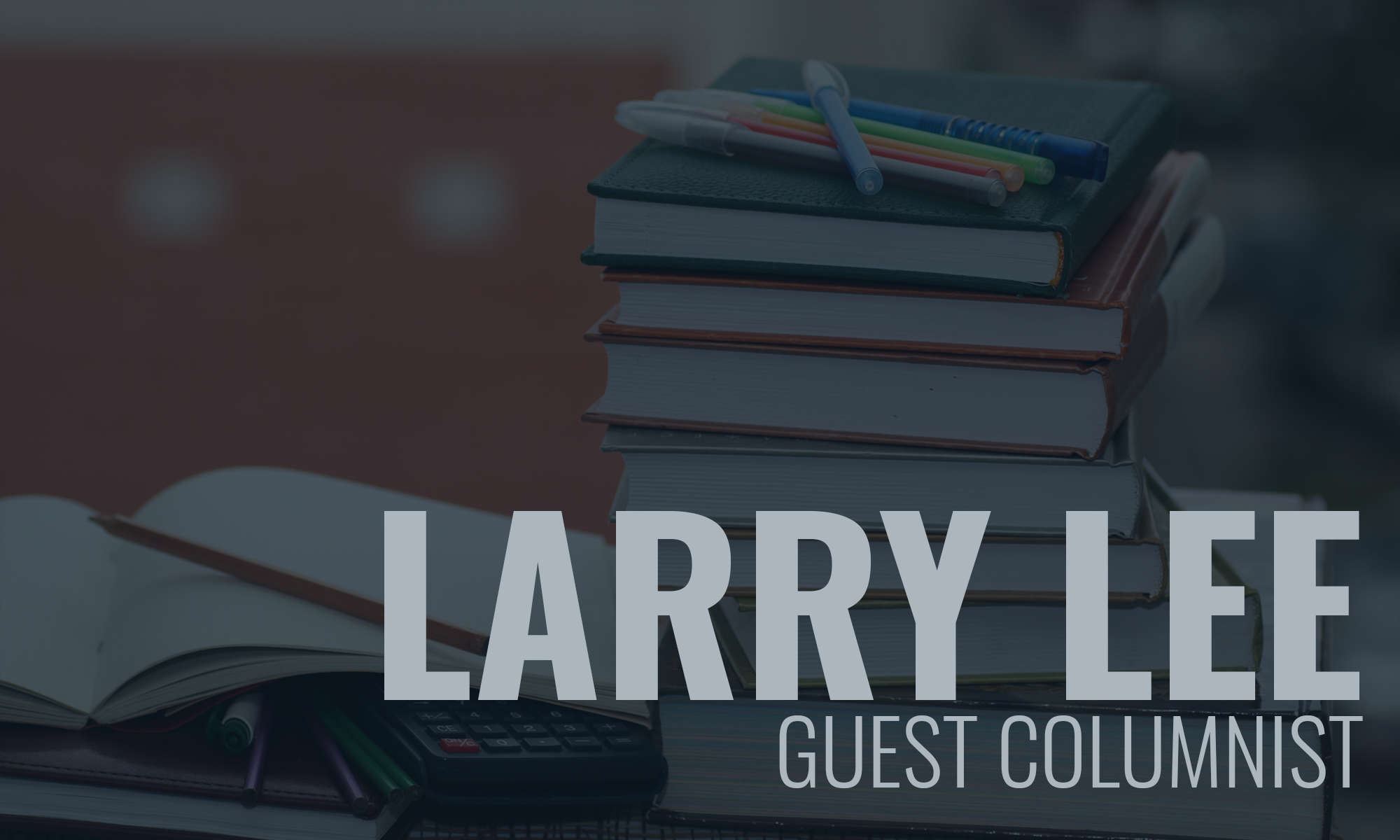 It is nigh impossible to figure out what is going on with charter schools in Montgomery.  Whether it is by design, deception or a bushel of inaptitude, the situation is clearly defying sections of the charter law and thumbs its nose at what is legal and what is not.
The charter law was passed in 2015.  We were told it was the best such law in the country.  But as is often the case with educational policy cobbled together by our supermajority, words and reality seldom agree.
Under the law, local school systems can opt to become a charter authorizer, meaning that charter applications that impact a school system must first get approval from the locals.  (However, if turned down at this level, applicants can then appeal to the state charter commission.)  Very few local school boards went this route.  One reason being that local authorizers are required to send out RFPs seeking charters to come into their system.
(As one over-the-mountain superintendent told me, "We have excellent schools, why should we recruit competition for them?")
Initially, the Montgomery school board voted to become an authorizer and they commenced paperwork, which is a very involved task.
I served on the Montgomery school board for three months in late 2018.  One of the things I tried to find out was what happened to the Montgomery effort to become an authorizer.  I learned that while the process was begun, the initial application was not approved by the state and sent back for more work.  However, by this time the Montgomery board, having learned more about what being an authorizer entailed, changed their mind and did not complete the application.
But today the charter commission says that Montgomery is an authorizer, however efforts to get the paperwork that support this contention,  have been futile.
Enter LEAD Academy, the Montgomery charter that opened last August and has been mired in controversy and legal actions.
LEAD applied to the state charter commission for approval.  Which begs the question, if MPS is a local authorizer, why didn't LEAD apply to them?
The initial LEAD application was reviewed by the National Association of Charter School Authorizers, a group in Chicago used by the state charter commission since they opened shop.  They recommended that LEAD be denied, that the application was weak in all  major categories.
The charter law clearly spells out that authorizers, such as the state charter commission, shall decline to approve weak or inadequate charter applications.
But in spite of this, the charter commission ignored the NACSA recommendation and approved LEAD Academy.  (They did the same thing with Woodland Prep in Washington County.)
In March, 2018, the Alabama Education Association sued contending that the charter commission's vote did not include a majority of its membership.  This action did not hold up in court and LEAD was allowed to go forward.
Enter the Montgomery Education Foundation and their plan to convert existing public schools in Montgomery to charter schools.
Unlike LEAD,  this application was submitted to MPS.  However, we once again see that the charter law is not being followed.
The law states: A local school board may convert a non-charter public school to a public charter school.  After identifying the non-charter public school it has decided to convert to a public charter school, a local school board shall release a request for proposals, allowing education service providers the opportunity to submit applications.  Provide evidence of the education services provider's success in serving student populations similar to the targeted population….."
The decision to convert three public schools to charters WAS NOT the board's decision.  This came from the foundation.  In addition, the foundation has NO experience in school management.
Now another potential charter is on the scene.  They will hold a public hearing at Carver high school at 6 p.m. on Jan. 9 before the local  board.  If MPS is not an authorizer, they can not legally approve a charter application.  In addition, who will grade this application to see if it has merit?  MPS does not have this capacity.
On top of all of this, what about the situation at LEAD where they are being sued by their former principal for wrongful termination and where a number of faculty have left since school began?   All school systems, including charters, are supposed to post their financial info, including check registers, on-line monthly.  Why hasn't LEAD done this?
Why did LEAD's education consultant, Soner Tarim of Houston, leave them?  His so-called expertise was a major part of LEAD's application to the state.  This change in structure should be spelled out in a new contract with the state.  Has this been done?
It is a mess of the highest order.  There are way too many questions and not near enough answers.  The taxpayers of Alabama are footing the bill for all of this.  They deserve answers.
The charter law gives authority over charter schools to the state department of education.  Here is what you find on page 24, line 18 of the law:
The department shall oversee the performance and effectiveness of all authorizers established under this act.  Persistently unsatisfactory performance of the portfolio of the public charter schools of an authorizer, a pattern of well-founded complaints about the authorizer or its public charter schools, or other objective circumstances may trigger a special review by the department.
In other words, where is the state school superintendent and the state school board?  This mess is squarely in their lap.
Print this piece
Opinion | State Sen. Will Barfoot should be highly commended
State Senator Will Barfoot should be highly commended, for sponsoring Senate Bill 105, in which military families, require school districts, operating magnet schools, to accept enrollment applications, for military children, where families have received transfer orders, to Alabama military installations.
Additionally, Sen. Barfoot (R) Pike Road is sponsoring Senate Bill 106, called the School Choice and Student Opportunity Act, formation of charter schools, on or near military installations, with focus on serving military dependents, authorized. Tenure for certificated teachers temporarily serving in charter schools are preserved.
Lt. Gov. Will Ainsworth, recently correctly stated that his goal is to "make Alabama the most military-friendly state, in the country."
Over one year ago, former President and Commander of Air University, Lt. Gen. Anthony Cotton, advised the public, that 56 percent of students attending the Air War College, were not bringing their families; due to a poorly performing local school system, that was under intervention, and take over status. Mandatory, federal laws, state that adequate, and sufficient education must be provided, to kids of military families, by the Local Education Agency, which is, the Montgomery Public School System.
Gov. Kay Ivey drafted, an outstanding tentative education initiative package, of ideas, by reaching out to Lt. Gen. Cotton, to ask the families at Maxwell-Gunter Air Force Base, to provide their list of wanted items. The Governor's directives to her staff, were very clear; provide the families at Maxwell-Gunter Air Force Base, with everything, they put, on their list.
The governor also ensured, former Secretary of Defense James Mattis, and former Chairman of the Joint Chiefs of Staff Gen. Joseph Dunford were notified. Emergency education funding was requested. Additionally, the acting Secretary of the Air Force Matthew Donovan, and the Chief of Staff Air Force Gen. David Goldfein were contacted.
Through Gov. Ivey reaching out to Lt. Gen. Cotton, the education committees were formed; with successful results. Currently, the military children at Maxwell-Gunter, are attending schools out of district, in counties such as Elmore, Autauga, and Pike Road City Schools, regardless if they live on base, or off base. Families living at the family camp; within recreational vehicles, may enroll their kids, in the on-base school. Faculty, professors and instructor kids, may enroll out of district.
It is critical that SB-105, and SB 106 pass, successfully, through the House and Senate.  Additionally, Gov. Ivey, Lt. Gov Ainsworth and Sen. Barfoot, are exactly right; on their current direction, and their proper and correct road, being travelled, due to the following reasons.
Today, the Montgomery Public School system, is still under intervention, and this education system, is not moving forward. Other military bases in Alabama, are facing similar situations, in which the Local Education Agencies, are not providing, adequate and sufficient education, outside the military base gates.
The on-base Maxwell-Gunter Elementary and Middle School, and its principal Mr. Paul Hernandez, have been deemed, Top-Notch School, and Top Principal, over recent years according to the Department of Defense Education Activity Americas.
I taught at Maxwell-Gunter, for two years, and I never had to send, one student to the office. The Parent Teacher Association at Maxwell-Gunter, is the best on the planet. I thought the parents were teachers. They are in the schools, from sun up, to sun down, helping to mold, and shape our next generation of airmen, wingmen, astronauts, scientists, doctors and future Air Force Academy cadets.
Many military parents, in private, are very concerned, their kids have the options, and opportunities to attend the very best schools, not the worst schools. Parents do not want their kids in unsafe environments, nor in class rooms, where the students are cursing at the teachers daily.
Over the years our Air Force Secretaries, Colonels and Generals, have spoiled us, by providing, the best of everything. Education is taken very seriously, within our military services. Our Air Force, and our Space Force, can't remain number one, throughout the world, without the best education, top training, most effective hardware, and fastest software systems.
At this juncture, the only adequate, safe and sufficient schools, that I see in Montgomery, are a few of the magnet schools, private schools, or home schooling. A new Military Magnet school on the military base, or near the base, would be awesome.
I would also highly suggest, that the appropriate standards, of the Military Magnet schools, be set at the same high standards, and the current top cultures, of the Department of Defense Education Activity for K-12. Due to their proven excellence in education, and their top-notch academic advancements. Many students at Maxwell-Gunter, are highly performing, and virtually mastering, robotics in grades, 6 through 8.
Therefore, we should commend, Gov. Ivey, Lt. Gov. Ainsworth, and Sen. Barfoot; and support them in their efforts, in making our state the most military friendly in the nation. Their initiatives, will provide, much needed assistance, not only for Maxwell-Gunter Air Force Base, but for all military installations in Alabama. Our ultimate goal is to attract military families to our Great State, and retain the current military families—not run them away.
This one, we must get right. Other states would Love to have our military families. Our state leaders are making sure, that we do everything, in our power to keep them. We can't let other states, out work us, nor out hustle us, through their better education and training systems.
Just as a matter of information, in working with Gov. Ivey, in an unofficial capacity over the years. A lot of top Department of Defense officials, and top Air Force and Space Force leaders, along with local Air Force leadership, such as Lt. Gen. Cotton, and  42nd ABW Commander Col. Patrick Carley; have been very gracious, in supporting Maxwell-Gunter families, and our regional communities, to ensure that we continue to have the best education, and training systems.
Our top Department of Defense, civilian and military leaders; and our Secretary of the Air Force Barbara Barrett, Chief of Staff Air Force Gen. David Goldfein, and Chief of Space Operations Gen. Jay Raymond, have always, had our Six, and we have always, had their Six. There is absolutely, no doubt about that!
Glenn Henry is retired from the U.S. Air Force. He has been a high school teacher and university adjunct professor. He has earned numerous IT Cisco certifications. He is a Certified Professional Ethical Hacker. He lives in Montgomery with his wife Teresa.
Print this piece