Holman prison inmate killed in December, at least 14th prison homicide in 2019.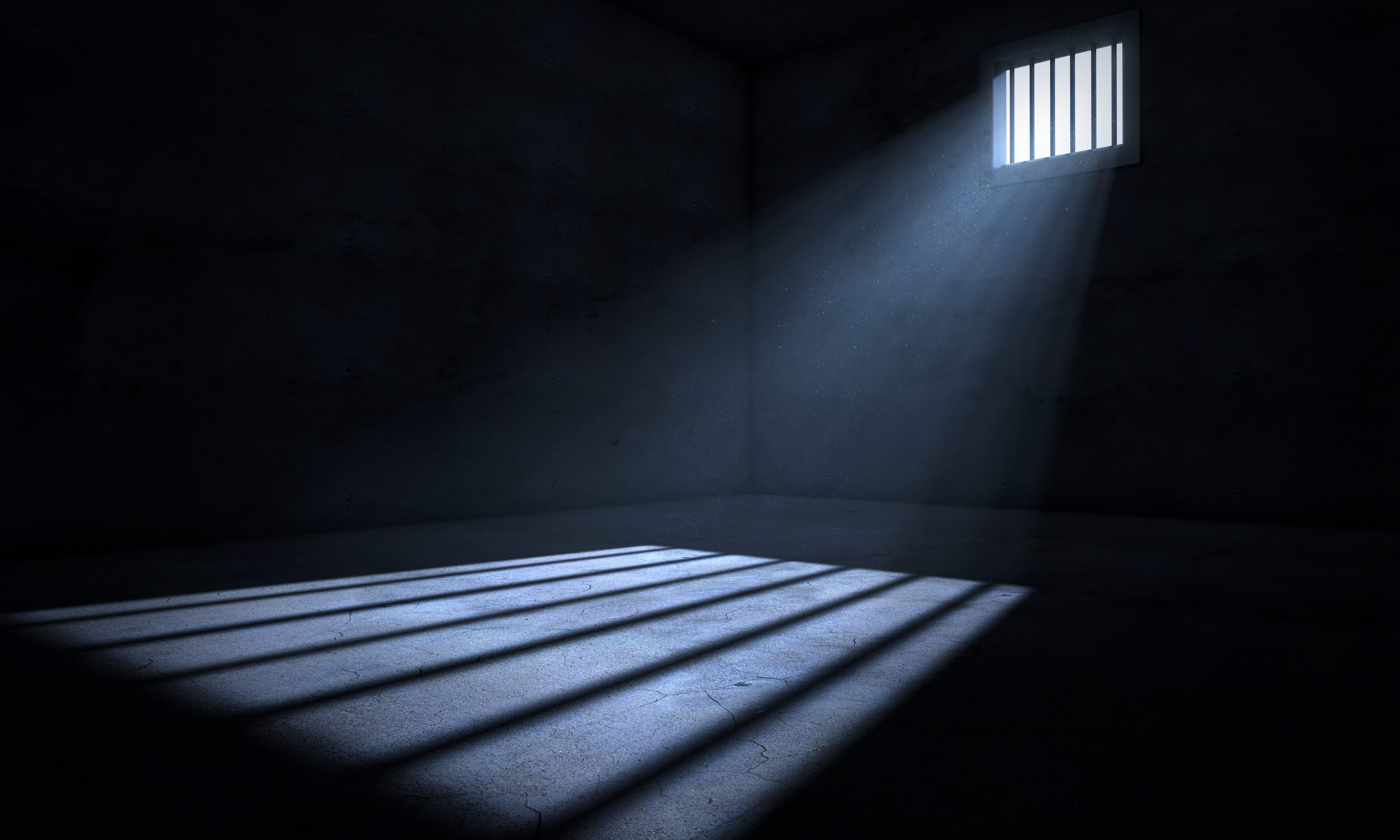 A Montgomery man serving in Holman prison in December became the last person to be killed inside Alabama prisons after being assaulted by another inmate the day before, the Alabama Department of Corrections said in a statement Tuesday. 
APR confirmed that Moses Robinson, 38, died on Dec. 31 from injuries he received at the prison on Dec. 30, according to a statement from ADOC spokeswoman Samanthan Banks. His was at least the fourteenth homicide in state prisons in 2019. 
"The ADOC condemns all violence in its facilities, and the fatal actions taken against Robinson by another inmate will thoroughly investigated and met with swift justice. Robinson's cause of death is pending a full autopsy, and more information will be available upon the conclusion of the investigation into his death," the statement reads. 
According to court records Robinson was serving a life sentence after pleading guilty in February 2002 to shooting to death 17-year-old Sucelia Givens on July 24, 2000. 
Robinson's death makes him at least the twenty-eighth person to have died as a result from either homicide, drug overdose or suicide in state prisons in 2019. 
The 14 prison homicides in 2019 was more than twice as many as were killed during the entire ten-year period between 1999 and 2009. 
Alabama's prison homicide rate is almost nine times the national average for state prisons, according to U.S. Bureau of Justice Statistics figures. 
A report released in November by the Montgomery-based Equal Justice Initiative details how despite the state prison system's 20 percent budget increase over the last decade the culture inside the prisons has only become more violent. 
"In the first 10 months of 2019 alone there have been 13 homicides in Alabama prisons. That's more than the total yearly homicides reported in 34 other states combined. Nine of the 13 people killed this year in Alabama prisons were in medium security facilities," the report states. 
A report released in April by the U.S Department of Justice followed a lengthy federal investigation into the state's prisons for men, which found that Alabama is potentially violating inmates' Constitutional protections under the Eighth Amendment and its prohibition on cruel and unusual punishment. 
The DOJ found that the Alabama Department of Corrections failed to protect inmates from protection from sexual assaults and violence. Severe overcrowding in the understaffed prisons are contributing to the violence, the DOJ found. 
On Dec. 9 Alabama Department of Corrections commissioner Jeff Dunn announced the formation of an internal task force to address deadly violence inside Alabama prisons. 
"Commissioner Dunn has directed the task force to assess measures including "Tactics and Techniques" reinforcement training programs, health and wellness interventions for correctional officers and staff, additional inmate rehabilitation programs and resources, and the reexamination of enhanced surveillance measures such as the possible use of body cameras by on-duty correctional officers," a statement from ADOC on the task force's formation reads. 
Alabamians for Fair Justice, a coalition of formerly incarcerated people, family members and civil justice groups, in a letter Gov. Kay Ivey's criminal justice study group in December asked that Dunn include several on the task force from outside ADOC. Another expert on criminal justice told APR earlier this month that external observers were needed to ensure life-saving solutions. 
APR's questions to an ADOC spokeswoman on Dec. 20 and Jan. 2 asking whether Dunn was considering that request went unanswered.
Print this piece
Legislation would limit death penalty appeals
Alabama Lt. Gov. Will Ainsworth on Tuesday discussed legislation that would reduce the length of some death penalty appeals. 
"Over the last 13 month, seven Alabama law enforcement officers have been killed in the line of duty by violent criminals, which is a new record and obviously not one the state of Alabama is proud of," Ainsworth said during the press conference at the Alabama State House on Tuesday. "Back the blue has got to be more than just a slogan. Actions must follow words." 
Ainsworth said that death row inmates in Alabama serve approximately 14 years on average before executions are carried out, and that there needs to be a "fair but expedited process in Alabama." 
The proposed legislation would prevent the Alabama Supreme Court from hearing death row appeals in capital murder cases, and would stop all such appeals at the state Court of Criminal Appeals level. 
The bills would also require the criminal appeals court to expedite death row appeals when possible, and would reduce the amount of time a person has to appeal such convictions to the U.S. Supreme Court, Ainsworth said. 
"This legislation still affords a thorough appeals process, and all the protections guaranteed to them under the U.S. Constitution," Ainsworth said. "It has been designed to provide both equal justice to inmates, and swifter justice to their victims." 
State Sen. Cam Ward, R-Alabaster, a candidate for a seat on the state Supreme Court and sponsor of the senate's version of the bill, said during the press conference that while overall crime rates have been declining, murders in Alabama have increased 25 percent over the last three years. 
"I've always been an advocate for criminal justice reform, but let me tell you something, public safety is first and foremost, Ward said. "…I think this is a reasonable bill. It still provides for due process." 
State Rep. Connie Row,R-Jasper, is sponsoring the bill in the House and said that as a former police chief she recognizes the value of the lives of those who serve the public. She also worked with crime victims in capital cases, she said, and in "capital cases it's seeing if you can live long enough to see justice served in a death penalty case." 
The bills also add language that would allow the Alabama Department of Corrections to conduct executions at facilities other than the Holman Correctional Facility near Atmore, where the state's death chamber is currently located. 
ADOC commissioner Jeff Dunn said in January that all death row inmates were being moved to Holman, while the majority of the prison's areas for other incarcerated men was being closed due to concerns over maintenance problems in a tunnel that carries utilities to those portions of the prison. The death row section of Holman was to remain open, Dunn said. 
There are 175 people serving on the state's death row, according to Alabama Department of Corrections statistics. 
Attempts Tuesday to reach staff at the Equal Justice Initiative for comment on the legislation were unsuccessful. The Montgomery legal aid nonprofit works to exonerate death row inmates, among its other initiatives. 
According to the Washington D.C.-based nonprofit Death Penalty Information Center 167 incarcerated people on death row in the U.S. have been exonerated and released from prison since 1973. Among those formerly on death row, six were scheduled to die by execution in Alabama. 
The last Alabama death row inmate exonerated was Anthony Hinton, freed in April 2015 after spending 30 years on death row for the 1985 murders of two fast food supervisors in Birmingham. 
The only evidence presented at Hinton's trial was ballistics testing state prosecutors said proved the bullets that killed the two men came from a gun Hinton's mother owned. 
Hinton lost appeals for a decade before the Equal Justice Initiative took up his case. Subsequent ballistics testing by the nonprofit in 2002 proved that the bullets weren't a match for the firearm, but the state declined to re-examine the case. 
It took another 12 years for Hinton's appeal to reach the U.S. Supreme Court, which reversed the lower court's ruling and granted a new trial. 
The judge in his new trial dismissed the charges after the state's prosecutors determined through additional testing that the bullets could not have come from Hinton's mother's gun. 
A 2009 study by professors at the University of Colorado and published in the Journal of Criminal Law and Criminology found that 88 percent of the leading criminologists in the U.S. polled did not believe the death penalty effectively deters crime.
Of the leading criminologists polled in the study, 87 percent said that speeding up executions would not add a deterrent effect on crime.
Print this piece