Byrne defends Trump decision to fire Vindman, Sondland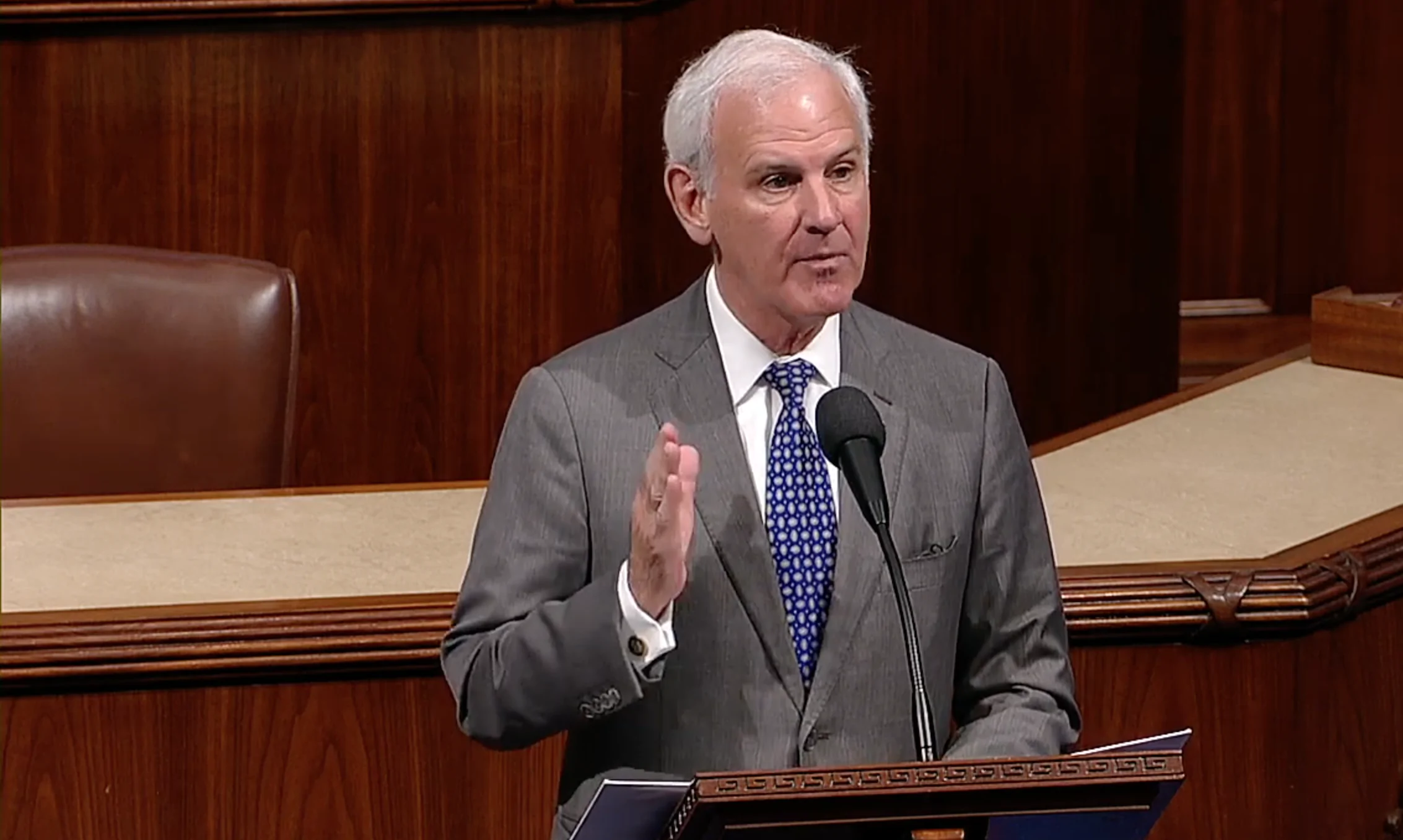 Friday, President Donald J. Trump (R) dealt with two key witnesses who testified in the House Democrats' impeachment hearings. Trump fired Gordon Sondland, the U.S. ambassador to the European Union, and removed Lt. Colonel Alexander Vindman from his White House job with the National Security Council. Senate candidate Congressman Bradley Byrne (R-Montrose) defended the decision.
"President Trump deserves to have people working for him who are loyal and working to advance his agenda," Byrne said in a statement.
The move was criticized as "payback" by many in the media.
"The liberal media just continues to act as the mouthpiece of the DNC!," Byrne said.
The two officials provided critical testimony during the House inquiry into the president's conduct with Ukraine. Trump had ordered members of the administration not to testify before the inquiries by the House Intelligence and Judiciary committees. Sondland and Vindman both defied those orders.
Both officials provided critical information about Trump during public hearings. Ambassador Sondland claimed that the president sought a "quid pro quo" with Ukrainian President Volodymyr Zelensky. Lt. Col. Vindman was openly critical of President Trump's conduct during a July 25 phone call with Pres. Zelenskiy.
Former Ambassador Sondland said in a statement Friday night, "I was advised today that the President intends to recall me effective immediately as United States Ambassador to the European Union."
The Alabama Political Reporter asked Trump Victory Committee member former State Representative Perry O. Hooper Jr. to comment on President Trump's dismissal of Ambassador Sondland and National Security Aide Vindman and his brother.
"I applaud President Trump taking action and dismissing Sondland and the Vindman brothers. Every president has the right to have Foreign Policy Advisors and Ambassadors who share his policy values and priorities in this case America first in foreign policy and the "Peace Through Strength" doctrine. These three officials obviously did not share Presidents priorities. The President has nominated Federal Judges who are strict conservative constitutionalists. The Senate has confirmed these nominations. The President must have the same latitude to nominate and have confirmed Ambassadors who share his America first policies."
Congressman Byrne represents Alabama's First Congressional District. He is running for the Senate seat currently held by Sen. Doug Jones (D). Sen. Jones voted for Trump's conviction and removal on Wednesday. Rep. Byrne was vocally critical of Trump's impeachment and was thanked Thursday by the President.
Byrne is in a crowded Republican Primary field that includes: former Chief Justice Roy Moore, State Representative Arnold Mooney, former Auburn head football Coach Tommy Tuberville, Ruth Page Nelson, businessman Stanley Adair, and former Attorney General Jeff Sessions.
The Republican primary is on March 3.
Sewell votes in favor of National Apprenticeship Act
The bill would invest more than $3.5 billion to create nearly one million new apprenticeship opportunities.
Congresswoman Terri Sewell, D-Alabama, last week voted in favor of the National Apprenticeship Act, legislation to reauthorize the National Apprenticeship Act for the first time since its enactment in 1937.
The new National Apprenticeship Act will create one million new apprenticeship opportunities over the next five years. Registered apprenticeships provide workers with paid, on-the-job training, and are the nation's most successful federal workforce training program.
"As a long-time supporter of expanding registered apprenticeships, I am thrilled to support today's legislation to provide 1 million new apprenticeship opportunities over five years," Sewell said. "Our Nation is facing the worst economic downturn since the Great Depression and estimates show that more than 7 million of the pandemic's job losses will be permanent. We need bold investments like those in the National Apprenticeship Act to accelerate the economy and help get the American people back to work in stable, good-paying jobs of the future."
The bill invests more than $3.5 billion over the next five years.
The act establishes a $400 million grant program to support the expansion of apprenticeship opportunities, including pre-apprenticeships and youth apprenticeships, which will increase $100 million annually to reach $800 million by 2025.
The legislation also codifies and streamlines standards for registered apprenticeship, youth apprenticeship and pre-apprenticeship programs to make it easier for both apprentices and employers to participate in high-quality apprenticeships and codifies the Department of Labor's Office of Apprenticeship.
It directs the office to convene industry leaders, labor organizations, educators and others to expand apprenticeships into new occupations and sectors.
Supporters say the bill could yield $10.6 billion in net benefits to U.S. taxpayers in the form of increased tax revenue and decreased spending on public-assistance programs and unemployment insurance, and that nothing is more effective at breaking the cycle of poverty than a well-paying full-time job.
Sewell is about to enter her sixth term representing Alabama's 7th Congressional District.