Michael Bloomberg drops out, endorses Joe Biden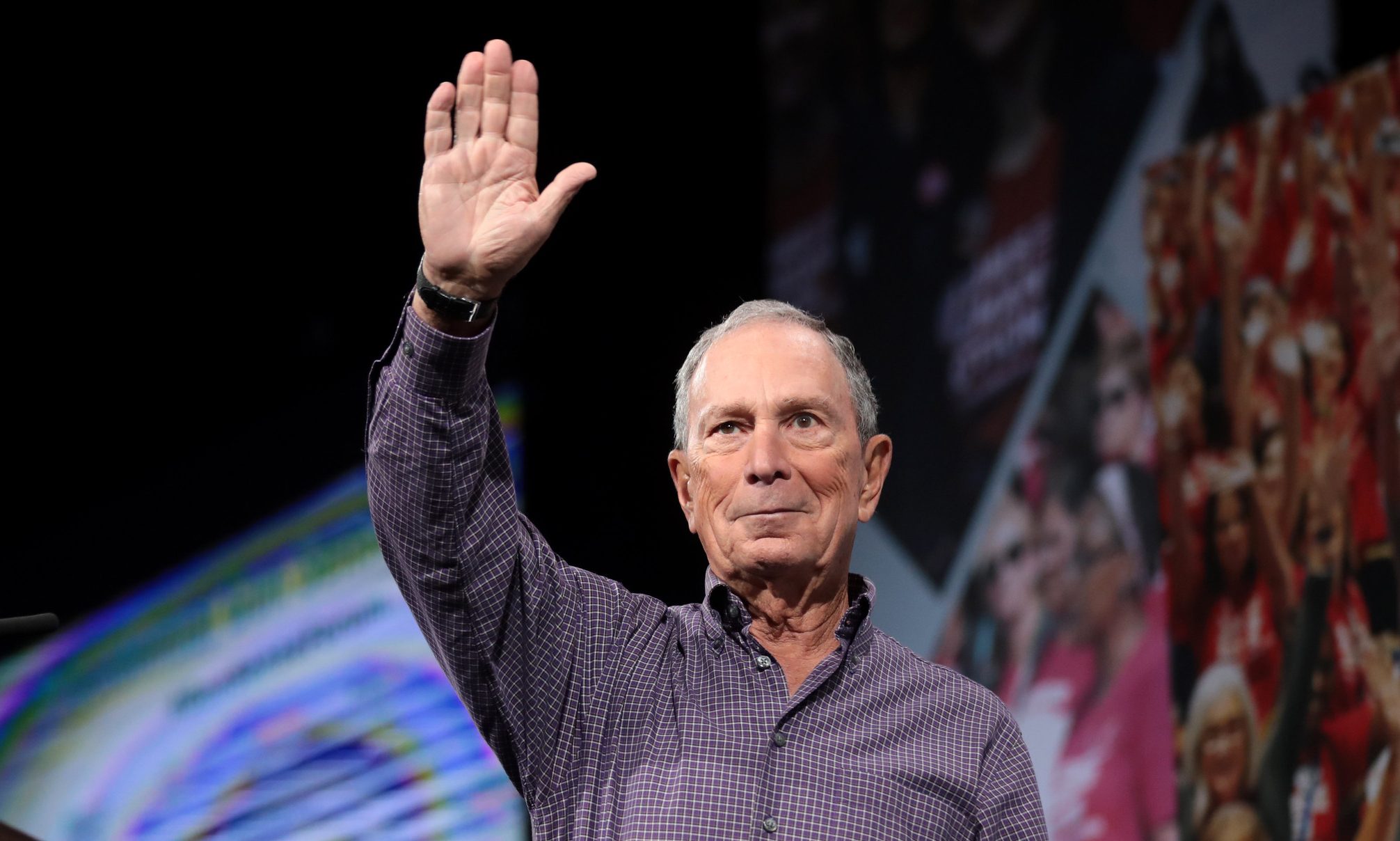 Michael Bloomberg suspended his campaign on Wednesday following a poor performance on Super Tuesday, and threw his support behind former Vice President Joe Biden, further strengthening Democratic solidarity behind Biden. 
"Three months ago, I entered the race for President to defeat Donald Trump," Bloomberg said in a statement Wednesday. "Today, I am leaving the race for the same reason: to defeat Donald Trump – because it is clear to me that staying in would make achieving that goal more difficult."
After spending $500 million on campaign advertising and only winning American Samoa on Super Tuesday, the former New York City mayor endorsed his one-time rival. 
"I've always believed that defeating Donald Trump starts with uniting behind the candidate with the best shot to do it. After yesterday's vote, it is clear that candidate is my friend and a great American, Joe Biden," Bloomberg said in a statement. "I've known Joe for a very long time. I know his decency, his honesty, and his commitment to the issues that are so important to our country – including gun safety, health care, climate change, and good jobs."
Democratic voters in Alabama heavily favored Biden, who won every county, and all but a few by more than 50 percent. 
Bloomberg had pinned his hopes on a big win Tuesday, the first preliminary in which his name appeared on ballots, but Biden managed to secure 351 delegates, while Sen. Bernie Sanders, D-Vermont, won 280, according to The New York Times.
An aide to Sen. Elizabeth Warren, D-Massachusetts, told NPR on Wednesday that Warren was "talking to her team to assess the path forward." Warren hasn't been able to break into the top two spots in any state primary, and performed poorly in Alabama, with just 5.7 percent of the votes.
Poll: 24 percent say that they will definitely not get a new COVID-19 vaccine
A new poll by the Pew Research Center shows that the percentage of American adults who will get the new coronavirus vaccine has dropped to just 51 percent. At least 24 percent were adamant that they will definitely not get the new vaccine, while another 25 percent answered that they will probably not take the new vaccine if and when it is approved.
Just about half of U.S. adults, some 51 percent, now say they would definitely or probably get a vaccine to prevent COVID-19 if it were available today.
The percentage who would get the vaccine if it was available has fallen dramatically from the 72 percent who answered that they would take it back in May.
The share who say that they would definitely get a coronavirus vaccine has now dropped to just 21 percent — down from 42 percent in May. Some 30 percent answered that they would probably take the vaccine.
The vaccine is more popular with Democrats than Republicans, but those willing to get vaccinated has dropped among all demographics. Just 17 percent of those who identify as being Republican or leaning Republican say that they will definitely get the vaccine versus 24 percent for Democrats or lean Democrat.
Some 30 percent of Republicans and 18 percent of Democrats answered that they will definitely not get the vaccine if it were available — up from 15 percent and 8 percent in May.
Fifty-six percent of men answered that they will definitely or probably get vaccinated while just 49 percent of women said the same. Some 52 percent of whites will definitely or probably get vaccinated, while just 32 percent of Black people — the demographic which generally has the worst COVID-19 outcomes — responded that they will get the vaccine.
Seventy-one percent of Asians and 56 percent of Hispanics say that they will definitely or probably get the vaccine.
Some 57 percent of those who are planning to get a vaccine say that they would be a little (36 percent) or a lot (21 percent) less likely to do so if they had to pay for it themselves, and 42 percent said that out-of-pocket costs would not change their likelihood of getting the vaccine.
Public health officials worry that if less than half of the population even gets vaccinated then herd health immunity will not be achieved through vaccination and the coronavirus could continue to spread.
The new national survey by the Pew Research Center was conducted between Sept. 8 to 13 among 10,093 U.S. adults.
Meanwhile, on Wednesday, Johnson & Johnson announced that they have begun the third and final phase of vaccination trials. Sixty thousand people age 18 and over are participating in five countries including the U.S.
Pfizer, Moderna and AstraZeneca have been in phase 3 trials for weeks now and have suggested they may have enough data to know whether their vaccines are safe and effective by October or November of this year.
AstraZeneca suspended their trials in the U.S. after the early results showed some side effect issues, though those trials have since resumed.
The Johnson & Johnson vaccine is a one shot vaccine while the other three require a second booster shot, doubling the logistical issues associated with mass vaccination.
President Donald Trump has said that the vaccine could be available at that time, but CDC Director Robert Redfield has scoffed at that optimistic timelines, saying he anticipates a vaccine not being ready until the middle of next year.
White House Coronavirus Task Force member Dr. Anthony Fauci testified to Congress on Wednesday that vaccine production is already underway so that if one of the four companies in trials now receive FDA approval, ramp up time to full production will be minimal.
Redfield told Congress this week that the CDC urgently needs $6 billion for COVID-19 vaccine distribution efforts.
Globally 982,513 people, including 206,598 Americans, have died from COVID-19 and more than 32 million people globally have been diagnosed with the coronavirus, including 7,140,137 Americans.