It has been less than two weeks since Alabama reported its first positive case of the new novel coronavirus. Since then, the number has jumped to 242 positive cases. There are sure to be more.
Several hospitals across the state, according to the Alabama Department of Public Health, are already nearing their capacity. At any point in time, about 90 percent of the Birmingham area's 7,000 hospital beds are in use. Elective procedures are being canceled to make room for COVID-19 patients. About a fifth of those who acquire the virus require hospitalization.
Elective procedures can be canceled to free up hospital beds. New beds can be added to rooms to increase capacity. Old hospitals can be retrofitted if needed to increase the state's capacity to handle the surge — no, the "tsunami" — of cases public health officials expect is coming. These things are already being done. They can be done relatively easily.
But the most worrisome aspect of this COVID-19 pandemic is the fact that some 5 percent of those infected experience some form of respiratory failure. They will need intensive care and treatment with a ventilator. This phenomenon has already reached Alabama. UAB said Tuesday that their patient load of those with COVID-19 is already increasing exponentially.
At least 45 people are currently hospitalized at UAB Medical Center in Birmingham. Dozens more are under observation, and at least 18 of the 45—some 40 percent—are on ventilators. The number of hospitalized patients at UAB increased from 17 on Monday to 45 on Tuesday, according to the hospital.
For now, the hospital can handle the load. UAB is the state's largest and most advanced hospital. It has a deep bench of some of the best doctors and nurses in the world. But even UAB is developing contingency plans. "It is impossible to say if the current rate of hospitalization will remain the same, increase or drop," UAB Medicine spokesman Bob Shepard said. "We are developing plans to handle a surge of patients."
But other hospitals in the state are not as well-sourced, not as well-staffed, and in much more dire financial straits. Since 2000, more than 15 hospitals have closed across the state. The most recent was near my hometown in Pickens County. There are far more hospitals in the state operating in the red than hospitals in good financial position, according to the Alabama Hospital Association.
That leaves these health systems and small rural hospitals without the resources to acquire the beds and the number of ventilators they will need to care for the surge of patients experts expect to come in the next few weeks. Many of these hospitals do not have intensive care units at all. If they do, they are small.
The state's hospitals have about 1,344 ventilators on hand, according to the Alabama Hospital Association. On any given day, about 550 are in use on average. That means the state has a surge capacity of only 800 ventilators. These numbers should scare everyone in the state.
I recently wrote about estimates from the Harvard Global Health Institute that suggest, even in the best-case scenario in which 20 percent of adults are infected in Alabama, some 34,370 people would need ICU care. We must take drastic measures to prepare for this surge now. The science, the experts, the data, the real-life experiences of Italy, New York and Louisiana tell us this is coming.
"We are not California," Gov. Kay Ivey said on a conference call Tuesday. "We are not New York. We aren't even Louisiana."
No, we are not, but we could be soon.
Gov. Ivey and the Alabama Department of Public Health have taken this crisis more seriously than many would have anticipated. They have moved swiftly since the first cases were reported less than two weeks ago. They've placed harsh, but necessary, restrictions on restaurants and bars. They've closed beaches. They're trying to get testing to everyone in the state. They've instituted social-distancing guidelines. They're allowing out-of-state hospitals to come work in Alabama.
But more must be done.
By the time this crisis is gone, some 158,906 people could need to be hospitalized in the state, according to the Harvard Global Health Institute's most conservative estimates. Of course, all of those hospitalizations won't be at once, but if cases surge more quickly than we hope, if we do not take social distancing seriously, if we loosen the lockdowns, hospitals could be overwhelmed and would need to ration care.
Rationing hospital beds can be managed. Field hospitals can be opened. Beds can be placed in hospital hallways. Patients can double up in the same room, or even more.
But ventilators… Ventilators cannot effectively be rationed without people dying. If someone needs to be intubated, they must be intubated. Only so much can be done to conserve these life-saving machines.
If you want are dire look at how this would play out, just look at the state's disaster response plans. If we begin to run out of ventilators, older people, people with disabilities, and those with chronic conditions could be taken off ventilator support so someone else who is more likely to live (read: younger people) can have it. We do not want that to happen. It should not have to happen.
On the same conference call Tuesday, Dr. Scott Harris from the Alabama Department of Public Health said the state has been planning for the possibility of a surge that affects the state's hospitals. "We've seen what's happened in other parts of the world and the country, particularly in larger cities," he said. "And we know that over the course of two or three weeks a situation can look a lot different than it does now."
Harris said the state has a group "working hard trying to find resources like tests and trying to find ventilators" within the state and without. "We continue to do that just with the understanding that we're also competing against many other states who are trying to do the same thing," he said.
The Alabama Department of Public Health has an up-to-date database of hospitals' stocks of ventilators and their availability. Harris and Ivey said the state is trying to pursue public-private partnerships to get new machines. "I've been notified that there are several companies in Alabama that want to be as helpful to our state as possible," the governor said. "And keep that in mind folks, to completely change your model of business cannot happen overnight for big products like ventilators. That's why we're relying on public and private partnerships to fulfill our needs."
The reality, though, is that every other state in the United States—all 50 plus D.C. and Puerto Rico—are trying to get ventilators, too. Dozens of other countries across the globe are trying to get ventilators. New York alone says it is trying to procure 30,000. Does Alabama even know how many we will need?
The federal government, according to Gov. Andrew Cuomo, has offered to supply New York with 400. You read that right. 400 out of the 15,000 it requested. "You want a pat on the back for sending 400 ventilators?" Cuomo said Tuesday. Vice President Mike Pence later Tuesday said he would ship 2,000 from the national stockpile.
But there are likely not enough ventilators in the national stockpile.
This is not just an issue in Alabama. This is an issue across the country and the globe. Companies are not producing ventilators fast enough. New York needs the ventilators this week, Cuomo said, or sooner. The state cannot wait. Alabama and other states may not be far behind.
So what's the plan?
The plan now seems to be to hope that private companies will decide to make more ventilators. To hope that hospitals and states can find them themselves. The president has, so far, refused to invoke the Defense Production Act to order companies to make ventilators. (Though he did say Tuesday that he would use it to procure test kits.) The state of Alabama should put pressure on the president. We need ventilators. It is a matter of safety and security.
The plan now seems to be to wait and see, which could prove disastrous. We will wait to see what the federal government will do. We will follow their lead. But the pandemic snuck up on other states like New York and Louisiana, states that are now opening makeshift hospitals in convention centers and hooking up two patients to one ventilator despite that being a suboptimal solution. It will sneak up on us, too, if we don't act now.
New York, one of the richest states in the country, has said it can't afford the ventilators it needs because of the international bidding war. Why do we think Alabama, with its skim budgets, will be able to compete?
The state has not provided a detailed plan of how it plans to get ventilators. Will we buy them? Will we rent them? Will the state pay companies here to begin producing them? These are the answers we need now. And we need clear answers. Because if we are not planning ahead, we need to know. If we are, we need to know.
Alabama cannot be at the last of the pack when so much is at stake.
Alabama declines to release COVID-19 data associated with child care centers
APR has asked for that data and whether ADPH was aware of the number of cases associated with child care centers statewide.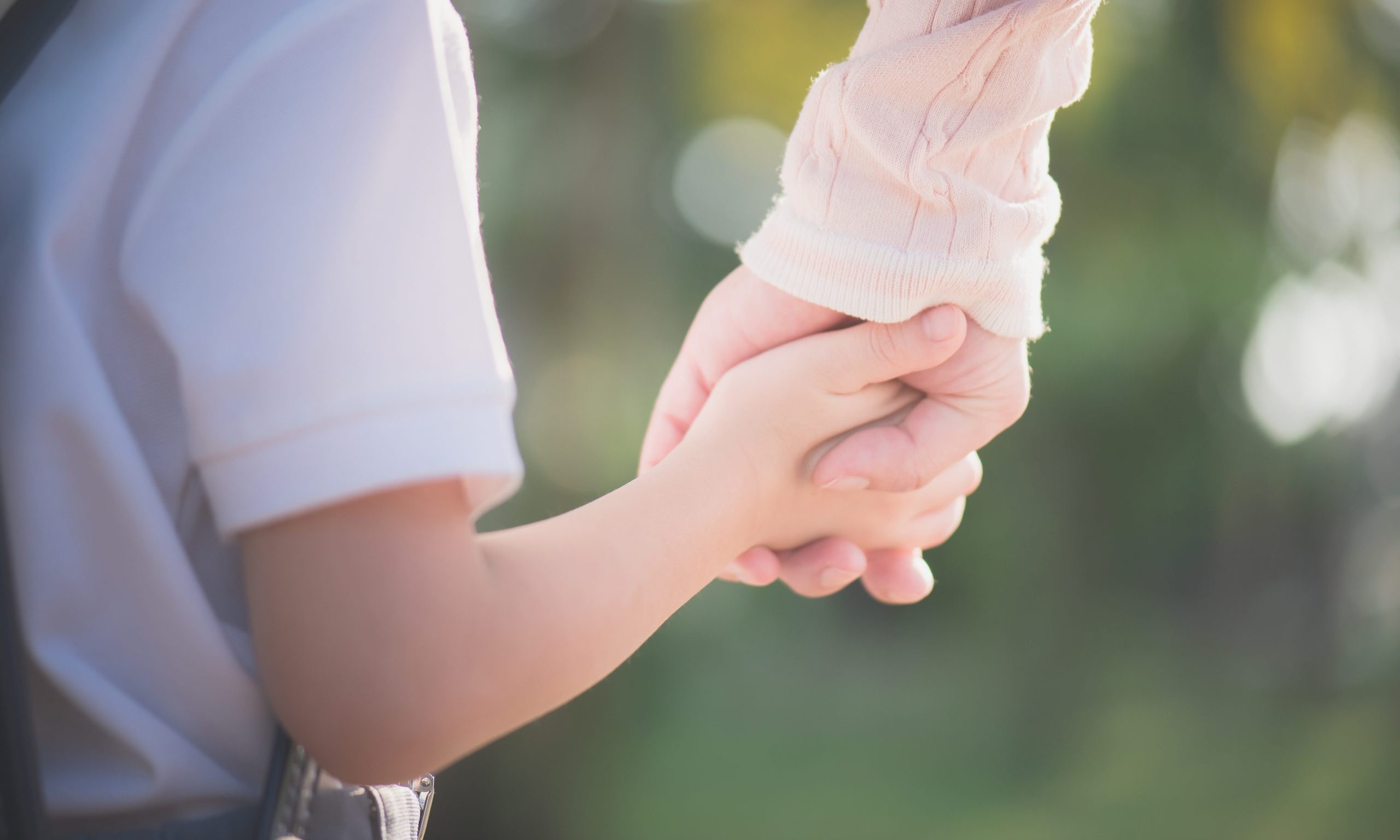 It was unclear Tuesday the number of confirmed cases of COVID-19 there have been among staff, children and relatives associated with child care facilities in Alabama, because the Alabama Department of Public Health declined to release that data.
"All cases of COVID-19 are required to be reported to the Alabama Department of Public Health under notifiable disease laws. ADPH is aware of cases in entities such as child care but does not report separately from other data," said Dr. Karen Landers, assistant state health officer, in a message to APR on Tuesday.
APR has asked for that data and whether ADPH was aware of the number of cases associated with child care centers statewide.
Landers noted that ADPH does provide the percentage of cases among age ranges, however. There had been approximately 2,628 confirmed COVID-19 cases among Alabama children 4-years-old and younger as of Monday, according to ADPH's dashboard, but the department doesn't specify which of those cases are associated with child care centers, and it was unclear how many cases there have been among relatives or workers connected to child care centers.
While children 10-years-old and older can efficiently transmit COVID-19 to others, the Centers for Disease Control and Prevention in a recent report note that "limited data are available on SARS-CoV-2 transmission from young children, particularly in child care settings."
The Sept, 18 CDC report looked at three COVID-19 outbreaks in child care facilities in Salt Lake County, Utah, during April 1 through July 10, and found that the 12 children who contracted the disease spread it to at least 12 others outside the centers, and one parent was hospitalized with coronavirus.
In one facility, researchers confirmed five cases among workers and two among children. One of those children, aged 8 months, transmitted COVID-19 to both parents, the report notes. Many of the children had mild symptoms or none at all, researchers found.
"COVID-19 is less severe in children than it is in adults, but children can still play a role in transmission," the report reads. "The infected children exposed at these three facilities had mild to no symptoms. Two of three asymptomatic children likely transmitted SARS-CoV-2 to their parents and possibly to their teachers."
While Alabama's Department of Public Health isn't releasing data on cases associated with child care centers, many other states are, including Texas, South Carolina, North Carolina, California, Minnesota and Massachusetts.
There have been 332 confirmed cases, two deaths and 14 separate outbreaks associated with child care centers in North Carolina, according to the North Carolina Department of Health and Human Services.
Health officials in California's Sonoma County traced 30 cases of coronavirus to one child at a child-care center in the county, where 16 students, 11 relatives and three workers tested positive, according to The Los Angeles Times. In addition to that outbreak, there have been 62 other cases at 13 child-care facilities in the county, including 27 family members, 10 workers and 25 students, with 381 cases of children younger than 17 still under investigation, the newspaper reported on Sept. 21.
Reopening child care centers can be done safely, according to an Aug. 28 report by the Centers for Disease Control and Prevention, which that found that in Rhode Island, which reopened child care centers on June 1, there were just 52 confirmed and probable cases among staff, children and relatives across 29 centers between June 1 and July 31.
The report noted that Rhode Island at first limited centers to 12 or fewer students, required staff and students to not move between groups in centers and "universal use of masks for adults, daily symptom screening of adults and children, and enhanced cleaning and disinfection according to CDC guidelines."
Alabama State Health Officer Dr. Scott Harris on March 19 issued an order closing child care centers through April 5, with exceptions for facilities that provided services to first responders and other workers deemed essential. Harris on March 27 issued a supplemental order allowing centers that cared for 11 or fewer children to reopen.
The Alabama Department of Public Health on Monday published a press release touting the number of open child care centers across Alabama. According to the department, 76 percent of all child care facilities in Alabama are open.
"Alabama is well on our way to reopening the necessary number of child care facilities to enable parents to return to work and resume a more normal schedule," said Alabama DHR commissioner Nancy Buckner, in a statement. "This is the sixth survey we have conducted and each one has shown tremendous growth in the numbers of open facilities. We have worked hard to encourage child care providers to open by providing support in the form of grants and supplies."
Asked whether the department is aware of the number of COVID-19 cases among children, staff or relatives associated with child care centers, a DHR spokesperson responded in a message to APR on Monday that "We don't track that."
While child care plays a critical role for working parents across the country, the pandemic and subsequent shutdowns have put a strain on the businesses, according to a July 13 study by the National Association for the Education of Young Children, which surveyed more than 5,000 child care facilities in every state.
Among the child care centers surveyed, two out of five said they would have to close without more public assistance, while half of the minority-owned centers said they have to close without more aid, according to the report. A quarter of child care workers said they'd applied for or received unemployment benefits, and 73 percent of centers said they have or will begin laying off workers and/or make pay cuts.
An Aug. 26 study by the Washington D.C.-based nonprofit Bipartisan Policy Center found that 32 percent of parents polled said their child care centers were closed, 14 percent of them permanently, and 22 percent of the parents said they could not return to work in person without childcare.
Even when child care is available to parents, many are worried about sending their children back while COVID-19 continues to spread. Of those asked, 77 percent of parents said they were concerned that sending their kids back would increase the risk of exposing their family to COVID-19.