Gov. Ivey says no plans for statewide "shelter-in-place" order
Gov. Kay Ivey on Tuesday said there are no plans for a statewide shelter-in-place order due to the COVID-19 pandemic. 
"We have seen other states in the country doing that, as well as other countries, but however ya'll. We are not California. We are not New York. We aren't even Louisiana," Ivey said on a conference call Monday. "My priority is to keep the Alabama economy going as much as possible, while we take extraordinary measures to keep everyone healthy and safe." 
The Birmingham City Council on Monday approved a shelter-in-place order to help stem the tide of new COVID-19 cases in the city. The order bans all non-essential travel. Residents can still go to their essential job, leave home for things such as groceries, gas, medicine, health care or food, and for outdoor exercise. 
In a press conference Tuesday morning, Birmingham Mayor Randall Woodfin said 45 people who tested positive for the virus are hospitalized at UAB Medical Center in Birmingham, dozens more are under observation and at least 18 are on ventilators.
There were 242 confirmed COVID-19 cases across Alabama on Monday afternoon, although state health officials have said testing remains low in many parts of the state, so the actual spread of the virus is hard to know.  The number of known new cases in Alabama has been doubling about every three days. 
All Alabamians are under a statewide order that prohibits gatherings of 25 or more people, or any gathering in which people cannot keep 6 feet of distance apart from one another, but the ban doesn't apply to workplaces. 
Ivey said that she knows small businesses are "feeling the pinch" and may feel hopeless when it's hard to see the end in sight, "but I want to echo the president who today said,  quote, 'We have to get back to work.' We must do everything we can to keep businesses open. And if they are closed, get them back up as soon as possible." 
President Donald Trump in a press briefing Monday suggested that in a matter of "weeks" and not "months" he planned to ease federal guidelines on social distancing, which are at the heart of the government's 15-day "slow the spread" plan. 
"We can do both things," Trump said several times during Monday's press conference when asked if the government should focus on protecting U.S. lives and health or the economy. 
Trump's statements caused concern from health care experts and a few members of his own party, who say easing the guidelines would cause the virus to spread more quickly. 
Sen. Lindsey Graham, R- South Carolina, in a tweet Monday said doing so cost lives. 
"Try running an economy with major hospitals overflowing, doctors and nurses forced to stop treating some because they can't help all, and every moment of gut-wrenching medical chaos being played out in our living rooms, on TV, on social media, and shown all around the world," Graham said in the tweet. 
Asked a similar question on Tuesday, whether the state government should be focused more on stopping the spread and public health, or the economy, Ivey echoed Trump, and said both. 
"The safety and well-being of Alabamians are paramount. However, I agree with President Trump, who thinks that a healthy and vital economy is just as essential to our quality of life," Ivey said. "Manufacturers and business owners are producing the medicines, the protective health equipment and the food we need. It's a balance and we've had to strike the appropriate balance as we move forward and as to appreciate the public being patient as you work through this." 
Asked if the state was considering a stimulus package similar to what the federal government is working on, Ivey again discussed getting Alabama's economy running without barriers. 
"In the past decade, we have made it a priority to not spend more than the state has collected, so the answer to this question is dependent on the economy and the economic forecasts, but there again, it's about keeping Alabama businesses open and running," Ivey said. "And if enact a shelter-in-place it will further impact our economy. These are things we're all weighing out. We certainly do not have plans for shelter in place." 
Georgia Gov. Brian Kemp on Monday issued a stay-in-place order for "at-risk" groups, which include those living in long-term care facilities, those with some chronic illnesses, people who tested positive for the virus or were exposed to someone who has it. 
Atlanta's mayor on Monday signed a 14-day stay-at-home order for all city residents. 
Ivey later in the Monday conference call cautioned Alabamians from traveling across state lines to visit family or friends, which could put them and others at risk of contracting the virus. 
"We want to keep our economy moving for sure, but that means we have to take extra precautions and doing so," Ivey said. 
Alabama's State Health Officer Dr. Scott Harris was asked during Monday's conference call whether he agrees with Trump's statement Monday that the President thinks it will be a matter of weeks, not months before decisions are made to loosen restrictions on public life, Harris said he's not yet sure. 
"In China, for example, they've just begun to see improvement in the past week after something that probably appeared in December, so there's so much unknown right now that it's just very challenging to say," Harris said. "But it certainly could be weeks or months, and we'll know a little bit more when we see our state develops in the next couple of weeks. I think."
Asked if the state was doing enough to keep people safe when it comes to closures, Harris couldn't say. 
 "I certainly am not sure if we're doing enough or if we're doing too much when it comes to this response, because it's just very difficult to look into the future and know what we're going to be seeing in a few weeks," Harris said. 
"We're certainly trying to make the best decision we can with the data we have available, and it's possible we'll end up looking like we didn't do enough or it's possible we'll end up looking like we overreacted. And at this point, we're doing the best we can with the information we have," Harris said. 
What he and other state officials now have is an incomplete look at the spread of COVID-19 throughout the state, due to what Harris and other state health officials have said is a deficiency in testing in many areas statewide, largely due to the state's struggle to source enough testing supplies and personal protective equipment for staff. 
Governor announces final report on campaign for grade-level reading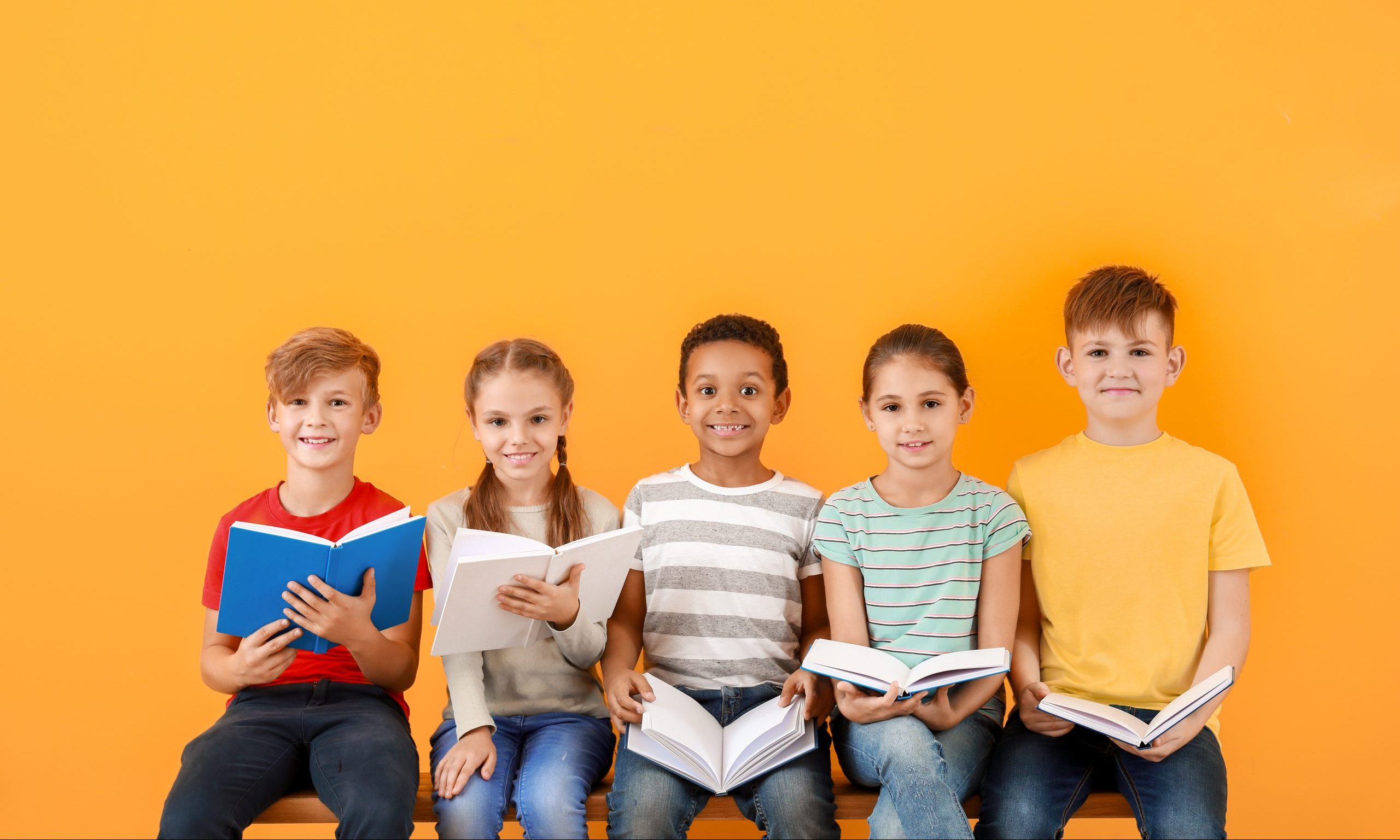 Governor Kay Ivey on Friday announced the final report and recommendations of the Alabama Campaign for Grade-Level Reading. The final report provides recommendations to enhance Birth to Age Eight Systems; Family Engagement; Health and Well-Being; Learning Outside the Classroom; and Special Education, English Language Learners and Struggling Readers.
Governor Ivey and campaign leaders have developed an introductory video with a call to action for the Alabama Children's Policy Councils as they begin their work together of establishing a local, county-level Campaign for Grade-Level Reading to continue this important work in each of Alabama's 67 counties. The local campaigns represent a grassroots effort organized around the common goal of supporting Alabama students in achieving reading proficiency.
"Today I am joined by officers and leaders of the campaign, and we are honored to address all Alabama Children Policy Councils," said Governor Ivey. "Reaching this goal will require the collective effort of every individual in all 67 of Alabama's counties. Your local grassroot efforts to reach our most challenged students in Alabama's classrooms will directly, positively impact literacy proficiency. We are all made whole when the least among us are provided equitable educational opportunities allowing us to thrive academically."
In February 2018, Governor Ivey appointed a diverse, 100-member Executive Team to form the Alabama Campaign for Grade-Level Reading (ACGLR) as a critical component of her Strong Start, Strong Finish education initiative and to assist in establishing local campaigns for grade-level reading. The Executive Team organized a collective framework for success to guide Alabama's efforts in ensuring every single student reads proficiently by the fourth grade, entitled "Alabama Campaign for Grade Level Reading Recommendations to the Governor." The Campaign integrates Alabama's early learning and care, K-12 and higher education, and workforce development efforts into a seamless education continuum for all citizens. This vision becomes accessible for all when every Alabama student enters the fourth grade as a proficient reader.
The FY2021 Education Trust Fund budget approved by the Alabama Legislature provides an additional $26.9 million to improve early literacy and support the implementation of the Alabama Literacy Act, and will focus quality literacy initiatives on the early grades of pre-k through the 3rd grade, reinforcing the achievement gains produced by the nationally recognized high quality Alabama First Class Pre-K program. This includes funding for additional reading specialists and summer and after-school programs. The FY2021 budget also provides $9.8 million to continue supporting early educator training in the science of reading for pre-k through 3rd grade teachers, administrators, and coaches.
The "Alabama Campaign for Grade Level Reading Recommendations to the Governor" are designed to kickstart local campaigns for grade-level reading in each of Alabama's 67 counties. Under the leadership of the Governor's Office of Education and Workforce Transformation in partnership with the Alabama Department of Early Childhood Education, the Campaign will morph into 67 local campaigns through the statewide network of Children's Policy Councils. This approach will allow the Children's Policy Councils to address external issues outside of the classroom, such as childhood health, access to nutritious food, and quality after-school and summer programs that directly affect a child's ability to perform academically.
The Children's Policy Council (designated as the state's Early Childhood Advisory Council in 2015) is an effective organization to spread awareness, build upon community partnerships, and utilize the annual CPC needs assessment surveys to determine priorities, needs, gaps, and areas of strength at the county-level. Alabama's county Children's Policy Councils understand their local challenges and opportunities and will be instrumental in growing local campaigns to include best practices and strategies for supporting literacy efforts at the local level.
 Attached is a copy of the final report.
The final report can also be found on the governor's website:https://governor.alabama.gov/assets/2020/07/Longleaf_GLR_Final_Web.pdf