Groups file complaint against Alabama's emergency plan for use of ventilators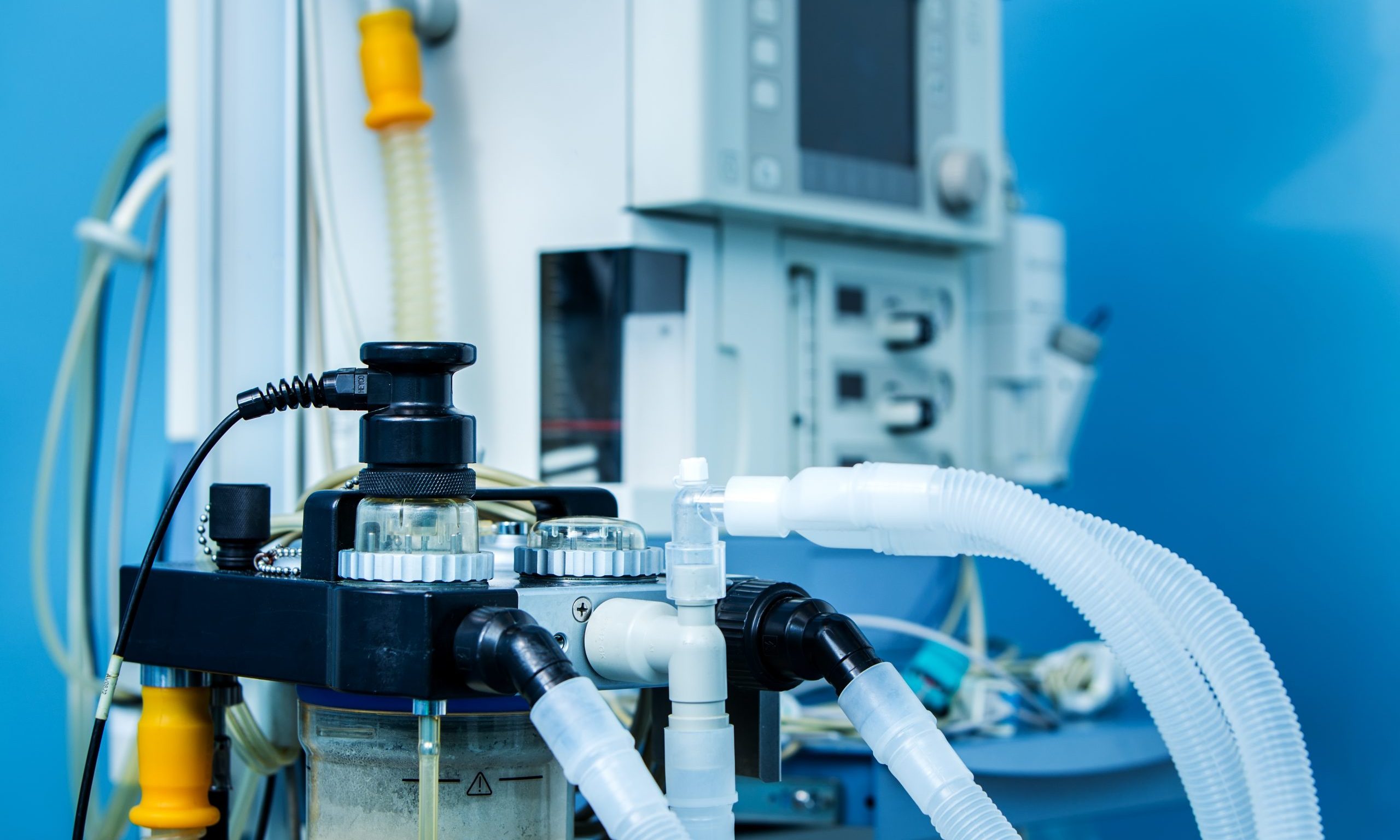 Two groups filed a federal complaint over Alabama's "last resort" plan that could ration ventilators during a pandemic like the COVID-19 outbreak, preventing many disabled people and those with other underlying medical conditions from getting the lifesaving treatment. 
On Tuesday, the Alabama Disabilities Advocacy Program and The Arc of the United States filed a complaint with the U.S. Department of Health and Human Services Office for Civil Rights that argues the Alabama Department of Public Health's emergency operations plan violates disabled persons' federal disability rights laws. 
According to the state's plan, last updated in 2010, under a "last resort" condition hospitals are ordered to not offer mechanical ventilator support for patients, including children, with "severe or profound mental retardation," "moderate to severe dementia," and "severe traumatic brain injury." 
"In this time of crisis, we cannot devalue the lives of others in our community based on their disabilities. It's morally wrong, and it violates the law. We implore OCR to rein in and provide urgently needed guidance to the health care professionals who are prepared to relegate members of our community to die," said James Tucker, Director of the Alabama Disabilities Advocacy Program, in a statement. "If OCR fails to act swiftly to clearly and firmly articulate the violation of civil rights implicated by the Alabama ventilator rationing plan, there will be no way to undo the lethal outcome of the plan should it go into effect."
There were at least 283 confirmed COVID-19 cases across 28 Alabama counties, according to the Alabama Department of Public Health. 
The number of COVID-19 patients requiring hospitalization at UAB alone rose from 17 on Monday to 45 on Tuesday, and approximately 40 percent were on ventilators. 
APR reported that as of Wednesday more than a hundred people are hospitalized statewide with a confirmed diagnosis of COVID-19 or illness the hospital highly suspects of being the virus. At UAB, as of Wednesday morning, half of the 60 total COVID-19 patients are on ventilators.
Approximately 555 of the state hospitals' 1,344 ventilators on hand are in use on any given day, meaning the state has a surge capacity of around 800 ventilators. 
"Guidance is needed immediately, given that the pandemic is spreading at a rapid pace and the number of confirmed cases and deaths is climbing each day," the complaint regarding Alabama's emergency plan states. 
Attempts to reach an ADPH spokesman on Wednesday weren't immediately successful.
Gena Richardson, Executive Director of The Arc Alabama, in a statement said that the federal government needs to make clear that it will swiftly enforce federal laws that protect against medical rationing plans that discriminate against people with disabilities.

"It is cruel that our constituents in Alabama seeking medical treatment during this pandemic may not receive the care they need or they may be left to suffer or die because they are seen as less than or other," Richardson said in the statement. "The lives of millions of people with disabilities across the nation are at stake – and their lives have value." 
Mobile approves face mask ordinance amid rising COVID-19 cases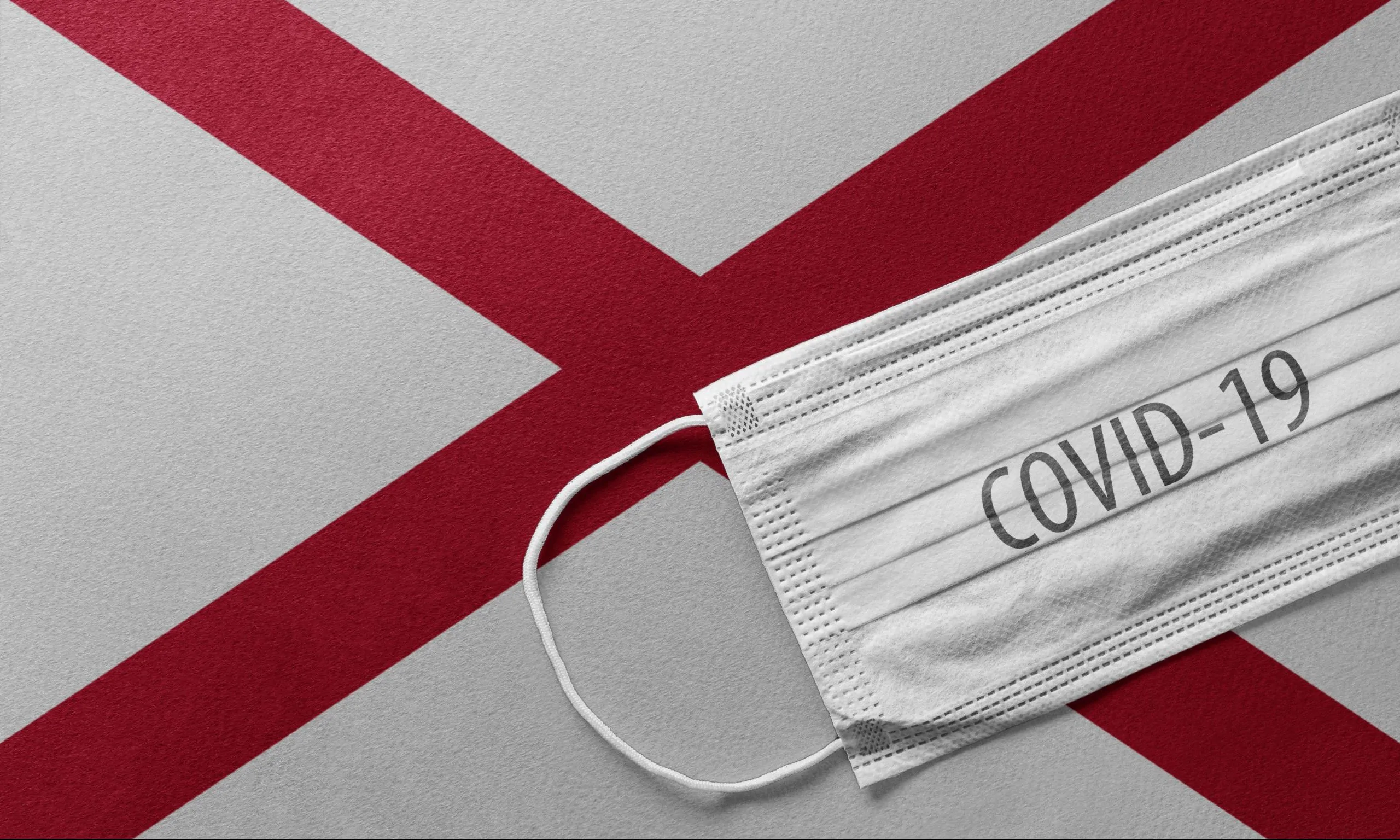 Mobile City Council members on Wednesday voted to require the public to wear masks as the number of COVID-19 cases and hospitalizations in Mobile County continue to rise. 
The ordinance, which passed in a 6-1 vote, requires individuals — ages 10 and older — to wear masks when in public, including inside of businesses open to the public for a period of 30 days. The ordinance makes an exception for outdoor activities, as long as social distancing is maintained.
That exception does not include parking lots or crowded sidewalks.  
The ordinance is to take effect after its publication in the Press-Register newspaper, according to public notice requirements, which could happen as early as Friday, according to WKRG.
Persons who have trouble breathing because of physical or mental health difficulties, including anxiety, or because they are unconscious, are not required to wear masks, according to the ordinance, read aloud by the city clerk. 
Failing to follow the mask order can result in a $50 fine for a first offense and $100 fines for all subsequent offenses. 
Mobile now joins Montgomery, Selma, Jefferson County and Tuscaloosa, all of which have approved similar mask requirements for the public.   
Mobile Mayor Sandy Stimpson told Council members before the vote that COVID-19 threatens the city's health care system and hinders the ability of businesses to reopen. 
"I'd rather see our officers hand out face masks and encourage social distancing rather than issue citations," Stimpson said. 
Mobile County has added 533 new COVID-19 cases within the last week and 63 on Wednesday. There have been 3,697 confirmed coronavirus cases in Mobile County as of Wednesday.
Councilman John Williams spoke of his concerns over what he identified as vague language in the ordinance, including that masks be made of "suitable fabric," and he said it's unfair for police officers to have to decide what fabric is suitable.
Williams was the sole no vote on passage of the ordinance. 
"The doctors have written the prescription. We need to take the prescription," said Councilman Joel Daves before the vote, speaking in favor of the ordinance. If the city waits until the hospitals are filled with COVID-19 patients it will be too late, he said. 
Councilwoman Bess Rich said it's a matter of the health and wellbeing of the citizens of Mobile. 
"We can't afford to shut down, and if this helps to limit the exposure and the stress on our hospitals, and on our health care officials, then it is the least we can do," said Councilwoman Bess Rich.
Councilwoman Gina Gregory said that while she hates the idea of forcing the people to wear masks, she believes it's needed to slow the spread of the virus. 
"We got the numbers in from the health department. More cases were diagnosed this week. More people are in the hospital. It is not a hoax," Gregory said. 
Councilman C.J. Small, who is also president and funeral director at Small's Mortuary Service, said he's not a first-responder, but he is a "last responder" and that "the horror stories that I hear when I have different families coming to my office is very, very sad." 
Heather Hardesty, a resident of Saraland in Mobile County, spoke against the measure and falsely claimed to council members prior to the vote that COVID-19 is a "hoax" and began "the very day the unsubstantiated claims of impeachment against our president ended."

Hardesty was one of several who spoke out against a mask order, some calling it "tyranny," while several members of the public spoke in support of the mask ordinance as well. 
One man from the public who declined to give his name and address told Council members he didn't want to identify himself because of concern over "the pinko commies that let Antifa in here." The council declined to let him speak without identifying himself, as is required of all speakers. 
"I can assure you that our effort is going to be to help our citizens comply with this order," Stimpson said after the vote. 
Earlier this week, the city bought 4,000 masks, which police officers will be able to hand out to the public, Stimpson  said. Another 10,000 masks have been ordered and are to be delivered soon, he said. 
"We look forward to working with everybody in the community to make this work, and I really believe that we can make it work," Stimpson said. 
After the council meeting was closed, a woman in attendance, apparently seated in the public seating area, could be heard to yell "Heil Hitler," drawing disbelief from some council members, who could be heard on a video of the meeting.