Opinion | Better together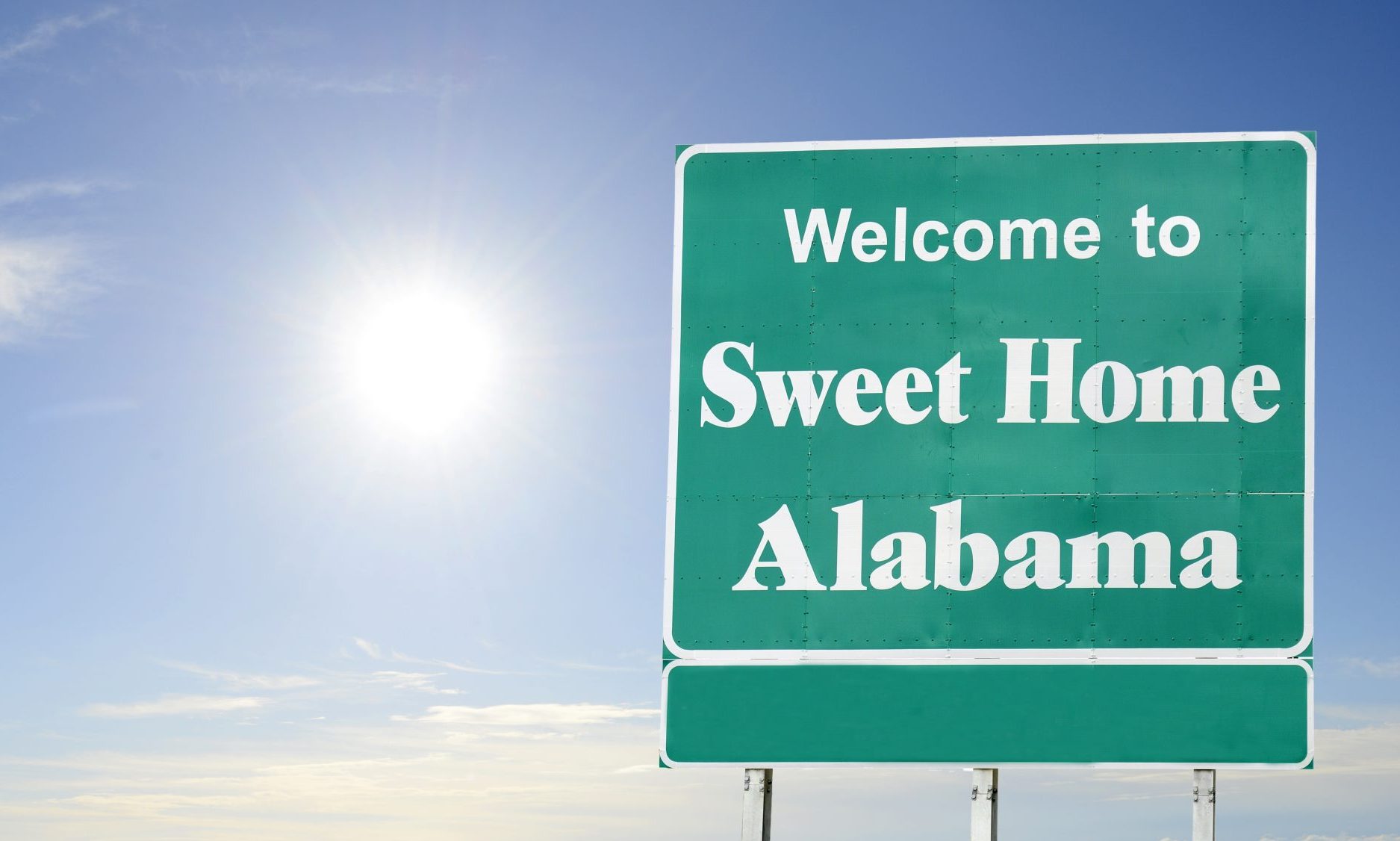 Scared, tired, restless, and bored is the way many Alabamians are feeling these days as the COVID-19 pandemic continues. Add to that mix anger and resentment, and you have a boiling cauldron of emotions as the race to stop the spread of the deathly virus has moved from a sprint to a marathon.
Everyone wants to find some sense of normalcy, and many believe that the antidote is going back to life as usual or some facsimile thereof immediately.
Gov. Kay Ivey said on Tuesday that the state's stay-at-home order would remain in place until at least April 30.
Ivey says her "stay-at-home" order remains in effect until April 30
She also said the decision to reopen the state would be data-driven, not date certain. Ivey's administration is moving with wise caution as health professionals have announced a second wave of COVID-19 could be more overwhelming than the first if the state restarts its economic engine too quickly.
As APR's Chip Brownlee recently reported, "Two experts dealing closely with the outbreak warn that reopening will almost certainly lead to a second wave of infections but reopening too quickly and without the proper planning and resources in place may lead to an outbreak worse than the first."
"Expect a second wave:" What lifting restrictions too soon could look like
Congressman Mo Brooks, who represents the 5th congressional district, sees the stay-at-home order as some form of government tyranny.
"Alabama has two options," said Brookes. "We can live under government dictate… or let individual citizens to do what they believe is best to protect and promote their own lives."
Open-up versus stay-at-home is a real dilemma that will have deathly consequences.
Some people are suffering under the current order, and others will surely pay a price when the order is lifted.
Of course, a balance is needed and surely, Alabama politicians understand balance because they pass it so often going from extreme to extreme.
After Ivey's press conference on Tuesday, open-up protesters gathered outside the capital, most in cars, honking their horns. Perhaps the irony of protesting social-distancing while social-distancing in cars is lost on the protesters, but they have a right to be heard. It is a free society and speech is not limited by a killing virus.
What is becoming clear is the character of our state's leaders. Every crisis reveals intimate details about an individual's core personal beliefs.
In times of trouble, most often people run home to their roots; the question then becomes, where are those roots planted and what waters them?
Choosing faith over fear, love over hate and community solitary over self-preservation will be the decisions that define us.
There are differences in how people believe the government should react in these perilous days. Some believe that some cost of human life is a sacrifice that must be made in order to begin to restore the economy. Others think that everything possible should be done to protect lives despite what befalls a business.
There is a balance and so far, Ivey is showing prudent restraint. Yes, people are angry; they disagree on what should be done. And yes, most are scared, tired, restless and bored.
We should not let emotions determine our fate but through reasoned understanding, find the best, safest solutions that are possible.
No one has all the right answers, but certainly, we are better together than divided.
Print this piece
Opinion | Marsh hurls accusations at Gov. Ivey. Is he barking mad?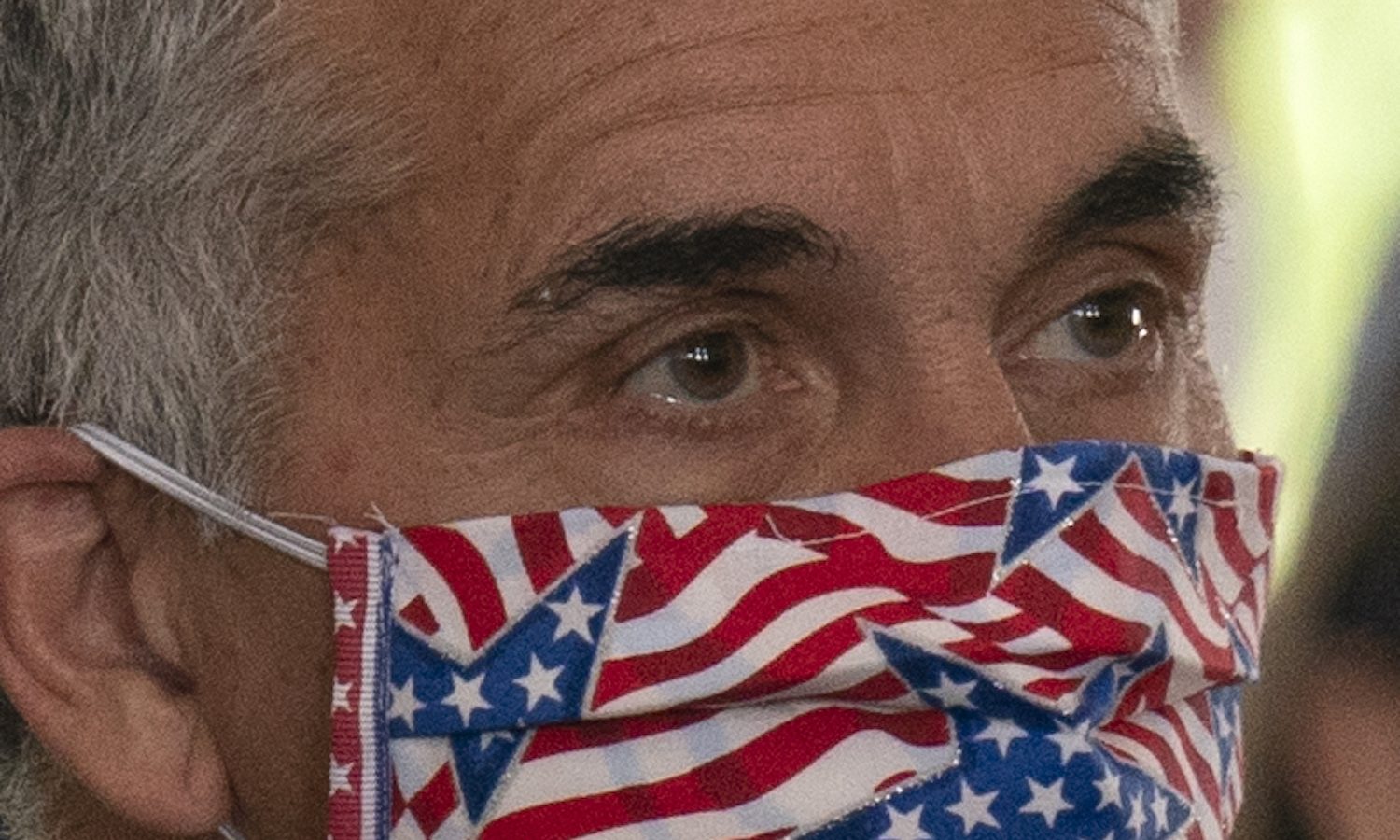 Appearing on the latest edition of Alabama Public Television's "Capitol Journal," Sen. President Pro Tem Del Marsh, R-Anniston, blamed Gov. Kay Ivey for the loss of some 450,000 jobs in Alabama.
It's an absurd accusation that any thinking Alabamian knows is a lie. But Marsh wants to hurt Ivey because she exposed him as little more than a petty, greedy-gut politico.
Still stinging from the public humiliation he suffered after Ivey revealed his "wish list" — which included taking $200 million in COVID-19 relief money to build a new State House — Marsh is leveling a cascade of recriminations against the popular governor.
However, what is astonishing is that he would spew brazen lies about Ivey during raging loss and uncertainty caused by a worldwide pandemic. This latest fiction about Ivey creating widespread economic calamity is the unseemly work of a hollow man without empathy, wisdom or decency.
This insane assertion that Ivey is somehow responsible for thousands suffering is as cravenly evil as it is politically stupid.
"The policies that have been put in place by the [Ivey] administration have 450,000 people out of work," Marsh told show host Don Daily.
Only a fool, a nutjob or a politician would blame Ivey for losing some 450,000 jobs, but there was Marsh, on public television, showing he is perhaps all three.
In the middle of his barking-mad comments, Marsh somehow forgot to mention that he was a member of Ivey's Executive Committee on the COVID-19 task force and helped make the very policies he now claims led to joblessness and financial ruin for many Alabamians.
Marsh is merely making it up as he goes because his fragile ego, pompous character and rank inhumanity suddenly became fully displayed for every Alabamian to see when he doubled down on building a new State House.
And so, like a guy caught with his pants down, Marsh is pointing his finger at Ivey to distract from his naked indifference toward the struggles of his fellow Alabamians.
Marsh's plan to spend the CARES Act funds on a State House and other pet projects ignored the sufferings of hundreds of thousands of the state's most vulnerable citizens and businesses.
Ivey wanted the nearly $1.9 billion in CARES funds to go to help those individuals, businesses and institutions affected by COVID-19. Marsh wanted it as a Senate piggybank, so, he lashes out at her rather than reflect on how he and the State Senate could do better in the future.
Anyone who blames others for their failings is a weakling, not a leader.
Marsh came to power under a scheme hatched around 2008, by then-Gov. Bob Riley. The plan was to make Mike Hubbard the speaker of the House, Marsh as pro tem and Bradley Byrne as governor. Riley would act as the shadow puppet master pulling the strings of power from behind a thin curtain of secrecy, allowing him to make untold riches without public accountability.
Byrne losing the governor's race to the hapless State Rep. Dr. Doctor Robert Bentley was the first glitch in the plan (yes, during the 2010 campaign for governor, Bentley changed his name to Doctor Robert Julian Bentley so the title Doctor would appear next to his name on the primary ballot).
The second problem for the venture was Hubbard's avarice, which landed him on the wrong side of the ethics laws he, Riley, Byrne and Marsh championed. Of course, the ethics laws were never meant to apply to them. They were designed to trap Democrats.
Marsh has floundered since Hubbard's grand departure and with Riley sinking further into the background, it is now apparent that Riley was the brains, Hubbard the muscle and Marsh the errand boy, picking up bags of cash to finance the operation.
Gofers rarely rise to power without the public noticing they're not quite up for the job, and so it is with Marsh that his office has shown the limits of his abilities.
Marsh wanted to control the COVID-19 relief money to spend on pork projects as he'd done in the past, but Ivey didn't allow it. To be outsmarted is one thing, but to be beaten by a woman is too much for a guy like Marsh.
Ivey burned Marsh like a girl scout roasting marshmallows over a campfire.
Senator Marshmallow, anyone?
Poor Marsh, with his political career in turmoil, picked the wrong target in Ivey.
Some look at Ivey and see a kind, grandmotherly figure. Ivey is as tough as a junkyard dog, and now Marsh knows what her bite feels like.
Ivey didn't cause massive job losses. COVID-19 did that. But Marsh got his feelings hurt, bless his heart, so he wants to take Ivey down.
Just like his scheme to commandeer the COVID-19 funds from the people didn't work, his attack on Ivey won't either.
People see Marsh for what he is, and it's neither strong nor competent; it's weak and ineffectual.
Marsh stood behind Ivey when she announced the state's health orders wearing an American flag style mask.
He voted for her executive amendment.
And now he lies.
In times of real crisis, true leaders emerge while others of lesser abilities whine. Marsh is complaining. Ivey is leading.
And so the public watches as The Masked Marshmallow takes on Iron-jawed Ivey. It's not tricky to see how this cage match turns out.
Marshmallow, down in three.
Print this piece