Former U.S. surgeon general: Opening too soon is like walking into the eye of a hurricane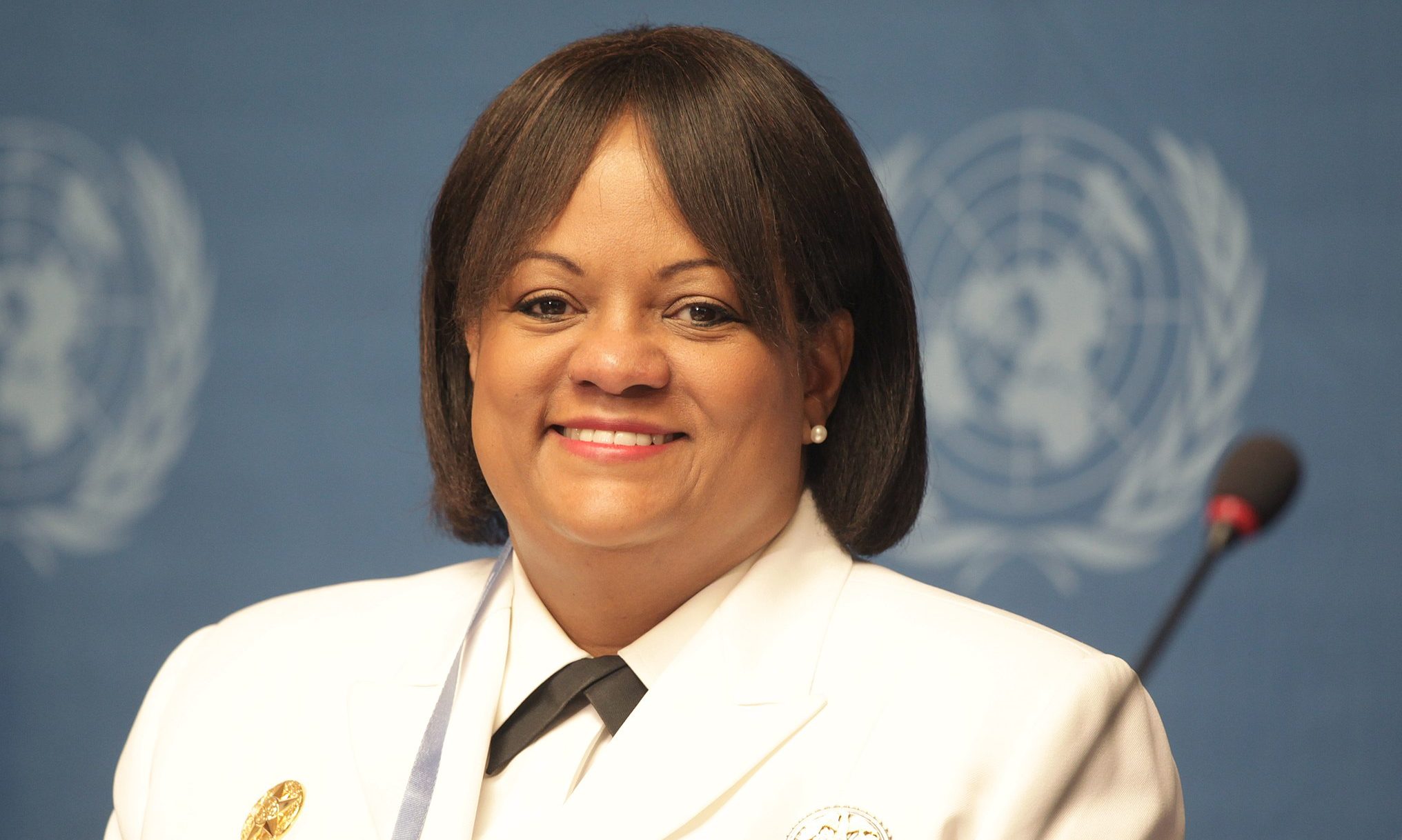 Former U.S. Surgeon General Dr. Regina Benjamin said Thursday that attempts to lift stay-at-home restrictions prematurely and without the appropriate level of testing and contact tracing could be like walking out into the eye of a hurricane before the storm has truly passed.
"We have no idea what we're dealing with because this a new virus. And if we're going to open back up, we need to know," said Benjamin, who served as U.S. surgeon general from 2009 to 2013. She runs a nonprofit medical clinic in Bayou La Batre, Alabama, has also served as a vice admiral in the U.S. Public Health Service Commissioned Corps.
As of Thursday afternoon, more than 5,700 cases of the virus have been confirmed by lab tests in the state, but experts agree that the number of confirmed cases is an undercount because of limited access to testing and a high number of people who show no symptoms or are pre-symptomatic but still infected and able to spread the virus.
Mapping COVID-19 in Alabama
Our data dashboard has the most up-to-date numbers and analysis on the data.
"We know what hurricanes are like, and when we talk about opening things back up, we know you don't go out into the eye of the storm," Benjamin said. "We know that the weather can be better. You can even have sunshine. But right now, we don't know if the storm has passed by, or if we're just going through the eye."
The number of new confirmed cases per day in Alabama declined over the past week before picking back up in the last three days. As of 1 p.m., more than 133 new cases have been confirmed Thursday. Both Tuesday and Wednesday saw increases of more than 249 cases or more. The largest daily increase so far was on April 9 when 339 cases were confirmed.
The White House's gating criteria in its recommendations for a phased reopening call for at least 14 days of a "downward trajectory" in new confirmed cases along with robust testing.
Benjamin said the only way to know the true extent of the outbreak and whether it has been brought under control is through mass testing. Over the past week, the number of new tests performed per day has also declined, according to APR's analysis of data published by the Alabama Department of Public Health. The number of new tests per day based on a 5-day average has declined in both absolute terms and as a percentage of the total number of tests.
"The only way we're going to know is through testing, and more testing and more testing," Benjamin said. "We've tested less than 1 percent of our state. So we have no idea what we're dealing with."
Experts who spoke with APR earlier this week, including Alabama Hospital Association President Dr. Donald Williamson and Dr. Jodie Dionne-Odom from UAB, agreed that the state must expand testing and contact tracing before the state can safely reopen. A study from the Harvard Global Health Institute recommended that states should perform at least 152 tests per day per 100,000 by May 1 to be able to safely reopen. The authors of that study said the recommendation is conservative and more testing would likely be needed.
Alabama is far below the number of tests per day needed to meet the Harvard criteria. The state would need to roughly triple the number of tests it performs per day to be able to meet that criteria.
Gov. Kay Ivey and State Health Officer Scott Harris said Tuesday that Alabama needs to be able to test a larger percentage of the population before the state can be fully reopened, and Ivey said her decision to reopen would be based on data — not dates. "We're not testing enough yet. We're a little bit less than 1 percent of our population, and we need to do a whole lot more testing to get up to speed," the governor said Tuesday.
A shortage of testing supplies — namely swabs, reagents and the resources used to transport swabs to labs for testing — has hampered Alabama's ability to widely expand testing. Officials have said federal seizures of some supplies slowed the effort early on. Since then, availability has improved, but the state still has not been able to get the supplies it needs to drastically expand testing.
The state's Department of Public Health continues to work with university and commercial testing labs to increase capacity, Harris has said.   "We continue to try to get them to amplify their capacity as much as possible," Harris said.
Sen. Doug Jones said during a press conference Thursday that $25 billion has been included in the latest coronavirus response package to bolster testing across the country. It's not clear how that money will trickle into Alabama, but he said he hopes it will be able to expand the availability of supplies for the state.
"The economy is going to come back but it's going to be slow to come back," Jones said, urging the Senate to take up more bills he has supported to provide a safety net for businesses and workers affected by the shutdown. "We've got to do more testing as the governor has said. We've got to get this done in a safe and healthy way, but this will give businesses the security that they need in order to try to open up safely and give both the businesses and the workers that cushion for the next few weeks, and maybe the next few months."
Ivey's decision to remain closed for now stands in contrast to decisions in other Republican-controlled southern states like Georgia and South Carolina, where officials there have keen to restart economies as quickly as possible. Georgia Gov. Brian Kemp's decision to reopen parts of the economy starting in the next few days drew criticism even from President Donald Trump, who said the state was opening too soon and had not met the White House's criteria for reopening.
Part of Kemp's plan is to reopen barbershops and salons. Some in Alabama, including Lt. Gov. Will Ainsworth's small business committee, have called for the same to be done in Alabama. Benjamin said Thursday that close-contact businesses like salons, barbershops, nail salons and spas are of particular concern because it's difficult to maintain any physical distance.
"The concern I have as a doctor is that when we look at hair salons and places like that, we're putting those individuals' lives at risk — the operators, the shampoo person. Their lives are being at risk, as well as their families back home," Benjamin said. "And then the customers themselves are also at risk. And so that's my biggest concern there. It's not knowing, because we don't have the testing whether you have it or not, and your ability to socially distance."
Benjamin also raised concerns about some who are calling for some parts of the state to reopen while others remain under shelter-in-place or stay-at-home orders. She warned that the virus does not respect man-made boundaries.
"I think it's like hurricanes again," Benjamin said. "It doesn't know the boundaries, it doesn't know state boundaries, it doesn't know counties, it goes where it goes."
She pointed to the example of Jefferson County, which issued shelter-in-place-style restrictions early one, and saw its confirmed cases slow. Meanwhile, in Mobile, where no stay-at-home order was issued until weeks later, their number of confirmed cases has been rising much faster, particularly over the past two weeks as testing has expanded somewhat. Mobile now has the most confirmed cases in the state, but a smaller percentage of its population has been tested compared to Jefferson County.
"If we look at in the beginning, when we started socially distancing, Birmingham, for example, came online much faster and started putting in place shelter in place and those sorts of things much faster than Mobile," Benjamin said. "Mobile's numbers are much higher. Just those couple of days and a couple of weeks of socially distancing equates to people's lives. And so, if we can give it a few more weeks, a couple more days, we may save a few more lives."
Coronavirus task force's Dr. Deborah Birx says Alabama should extend statewide mask order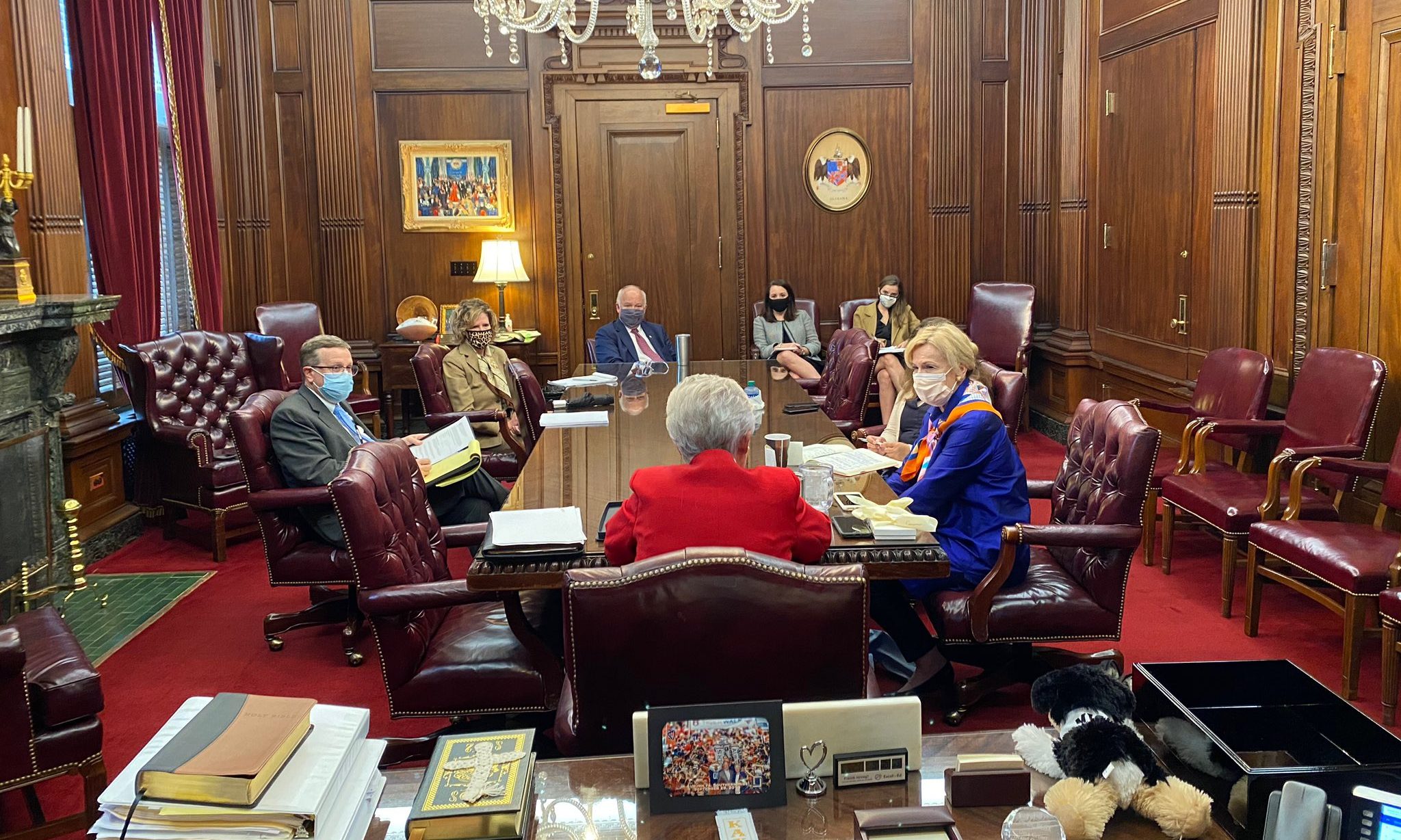 Dr. Deborah Birx, coordinator of the White House's coronavirus task force, said Thursday that Gov. Kay Ivey should extend her statewide mask order, set to expire on Oct. 2. She also responded to a CNN report that cited those close to her as saying she's "distressed" with the direction the White House coronavirus task force is taking and is unhappy with what she sees as her diminished role in the group. 
Birx, speaking at Auburn University, said she met with Ivey and Alabama State Health Officer Dr. Scott Harris earlier in the day to discuss COVID-19 and how the state is responding.

"So we really talked about the importance of continuing mitigation," Birx said of her talk with Ivey and state officials earlier on Thursday, adding that Ivey was one of the first governors in the South to enact a statewide mask mandate, which she said clearly decreased the spread of the disease.
Birx pointed to numbers, such as the test positivity rate, that have improved since July, but said "we've got to do even more." Asked if the statewide mask mandate was one of the mitigation efforts she suggests continuing into the fall, Birx said she does. "Because if you look at what happened within two weeks of the mask mandate you can see the dramatic decline in cases here in Alabama," Birx said. 
Birx said that when she last visited Alabama in July, the state was suffering from too many new cases of COVID-19. 
"I think when I was last here at the beginning of July, it was a very difficult time in general for Alabama. We saw nearly 95 to 100 percent of every county in Alabama, rural or urban, that had more than 10 percent test positivity to COVID-19," Birx said, adding that today, around 20 percent of the state's counties have positivity rates above 10 percent. 
Public health experts believe positivity rates above 5 percent mean that there isn't enough COVID-19 testing being done and cases are likely going undetected. 
In a statement to APR on Thursday, a spokeswoman for Ivey said Ivey and Dr. Scott Harris would provide an update on the statewide mask order ahead of its Oct. 2 expiration date. 
"It is evident that Alabamians are doing considerably well in modifying their behaviors to take the COVID-19 pandemic seriously, and we all remain optimistic that a successful vaccine will be coming soon," said Gina Maiola, Ivey's press secretary, in a statement to APR on Thursday. "Our state's success is largely in part to Alabamians stepping up to the plate when it comes to cooperating with the mask ordinance." 
Maiola said Ivey is leading the way on several fronts "including getting students and teachers back in the classroom, college students returning to campus and businesses remaining open — in fact, Alabama has one of the country's lowest unemployment rates." 
"This success is a reality because Alabamians are wearing their masks and maintaining social distancing precautions. Governor Ivey and Dr. Scott Harris will continue closely monitoring our progress and provide an update ahead of the October 2nd expiration," Maiola continued. 
Speaking to reporters at Auburn, Birx was also asked about a CNN report on Wednesday that cited sources close to Birx as saying she is unhappy with what she sees as her diminished role on the White House coronavirus task force, that she's not certain how long she can serve in her position and that she is "distressed" with the direction the task force is taking. 
CNN also reported that Birx, who is no longer a fixture at White House coronavirus briefings, views Dr. Scott Atlas, a recent addition to the task force, as an unhealthy influence on President Donald Trump.
Atlas, a neuroradiologist with little experience in public health or epidemiology, has expressed support for the so-called herd immunity "strategy," which infectious disease expert roundly dismiss as unattainable and a move that would cost millions more lives.  
Instead of being a regular presence at White House coronavirus briefings, Birx has spent recent months traveling the country and speaking with governors and university administrators about coronavirus. 
Asked Thursday about CNN's reporting, Birx pushed back. 
"Because they wrote that without even speaking to me," Birx said. "Do I look like a person that's diminished?" 
CNN reported Wednesday that Birx had not responded to requests for comment on the story. 
"Yes, I have been on the road. I've been on the road not as a spokesperson, but on the road to really understand what's happening across the country, to be in deep dialogue with mayors, with communities, with governors, with administration school and faculty," Birx said. 
"I'm asked here because I am supposed to be here," Birx said. "I haven't been in Washington, and nor was I asked about that, but I've actually never been called diminished." 
Asked if she was planning to leave the task force, Birx said, "I have strong tenacity, and I'm very resilient, and we're in the middle of a pandemic that's affecting Americans, and as an American, I think I can do the best service to my country right now by serving in this role, working across the agencies, because that's the experience that I have." 
Asked to clarify whether she planned to step down from the task force, Birx said "no." 
Asked if she was distressed about the direction the task force is taking, Birx said, "well that would be on me, if I was distressed, right, because I'm supposed to be coordinating the groups." 
"So that would be an indication that I'm not doing my job, and I believe that I do my job pretty well every day. I can always learn to do better," Birx said.