Mobile is first Alabama county to record 1,000 COVID-19 cases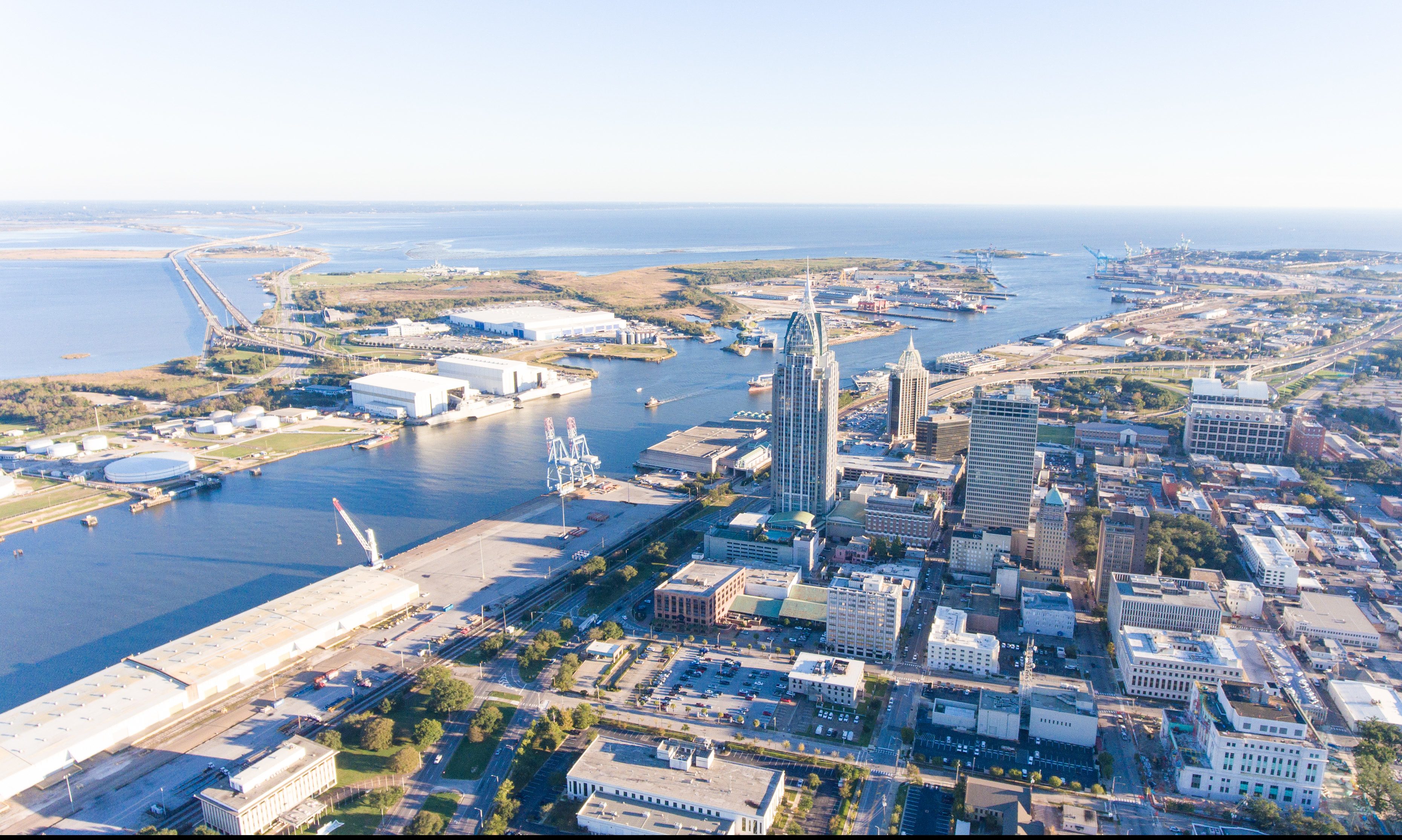 The number of people who have tested positive for the novel coronavirus in Mobile County has surpassed 1,000, making it the first county in Alabama to record more than a thousand cases of the virus as the city and county say they will begin to ease local restrictions.
The latest data from the Alabama Department of Public Health shows that at least 1,010 cases of the virus that causes COVID-19 have been found in the county on the Gulf Coast. Jefferson County, which had the most lab-confirmed cases during the first weeks of the outbreak, had 870 cases as of Wednesday morning.
"Please, please, please continue to maintain your personal responsibility and the safety of others," Mobile Health Officer Dr. Bernard Eichold said at a press conference Tuesday discussing the county and city easing some local restrictions. "There is no cure and there is no vaccine for this illness, so it will be with us for months."
At least 46 people have died from COVID-19 in Mobile, according to the health department. In Jefferson County, 42 people have died. Even as Mobile reached a grim new milestone, several more rural counties with smaller populations have recorded far more cases per capita.
Chambers County, which has 291 confirmed cases, has 875 cases per 100,000 people, more than three times the number in Mobile County, which has 244 confirmed cases per 100,000. Chambers County also has the highest deaths per 100,000 people.
Part of Mobile's rapid growth in new COVID-19 cases has to do with expanded testing in the county in recent weeks. During the first several weeks of the pandemic in March, testing was far more limited in Mobile County than in the state's other more populous counties like Jefferson and Madison counties.
Still, fewer people in both absolute numbers and per capita have been tested for the virus in Mobile County. Jefferson County and the City of Birmingham were faster to implement stay-at-home and social-distancing restrictions than Mobile County or the city of Mobile. Going forward, Birmingham is also taking a more strict approach to wearing masks in public. The Birmingham City Council Tuesday passed an ordinance requiring masks be worn in public.
"In some ways, we have our own social experiment that's already happened," said Dr. Michael Saag, an infectious diseases specialist at UAB in Birmingham and a renowned public health expert. "And the preliminary data indicate that what Jefferson County did worked, relative to the counties that were slow to respond. You know right away, it underscores the value of the study of public health, and the implementation of standard practices. So we're going to see what happens next."
State health officials and Gov. Kay Ivey during a press Tuesday that the state would be lifting its stay-at-home order beginning Thursday at 5 p.m. Namely, the order allows retail businesses to reopen at 50 percent capacity. Restaurants must continue take-out and delivery only service. Bars, large venues and close-contact businesses like barbershops and salons will remain closed.
Beaches will also open Thursday evening with social-distancing restrictions.
Eichold and Mobile Mayor Sandy Stimpson said Tuesday that Ivey's order was more restrictive than he would have liked, but that he was happy it was based on data and federal guidance.
"There are people who think she went too far opening the beaches and allowing the retail to open," Stimpson said. "But there are others who said she should have been stronger and not done anything. I don't think everybody is satisfied with it, but I do know this, she is genuinely concerned about your health and everybody's health."
Stimpson said there are as many opinions as there are people, and he will continue to follow the governor's lead.
"Our opinion doesn't really matter at this point," Stimpson said. "We are responsible for our own health. As the mayor of Mobile, the county commission, the public health department, we're going to take our responsibilities and support the government."
Eichold said even though the state has not met the White House's gating criteria for reopening, he agrees the state needs to reopen gradually.
"We've got relatively flat numbers right now. We've had increases in certain populations in our community, those who are older and at-risk communities," Eichold said. "We've got to take very, very careful baby steps forward. … People need to have personal responsibility. You need to take it seriously."
Beginning Thursday, the city of Mobile will cease enforcement of its COVID-19 curfew, which has been in place since April 3.
"We're going to have to manage the relative heterogeneity, for lack of a better word, from county to county responses," UAB's Dr. Saag said. "What I would hope would happen is that all the counties will look at each other's experiences. And then we can hone in on a standard that can be applied more universally throughout the state. I sense that's what the governor is doing in her cautiousness. And that is really a great thing for right now."
While Mobile is lifting some restrictions and easing enforcement of its curfew, the mayor said residents shoulds still stay at home, practice social-distancing and wear masks.
"We are still encouraging citizens to stay home if possible and to be aware that the state order still limits any gatherings to fewer than 10 people," Stimpson said in a statement Tuesday. "We must remember that COVID-19 is still spreading within our community. It would be wrong to assume that the battle is won. We must all continue to practice social distancing and follow good hygiene practices."
Ivey and State Health Officer Scott Harris said Tuesday that Alabamians should not interpret the easing of restrictions as a message that the threat from the virus is gone.
"Let me be abundantly clear," Ivey said Tuesday. "The threat of COVID-19 is not over. We're still seeing the virus spread and all our people are susceptible to the infection."
The new "safer-at-home" order will remain in place until at least May 15, when the situation may be re-evaluated. State Health Officer Scott Harris told APR Monday that if the situation worsens, the state may "dial back" easing of restrictions. If the situation continues to improve, Alabama will continue to ease restrictions.
Mobile's health officer said he was concerned about data out of the University of Maryland that showed that only 25 percent of Mobile residents adhered to the state's stay-at-home order last week, and what that means for the new "safer-at-home" order.
"We all think this won't impact us or our families," Eichold said. "This is not true. … This virus will infect and cause illness to anybody."
Fauci calls on governors in states with surging cases to issue mask orders
As COVID-19 deaths in Alabama passed 1,000 on Tuesday, Dr. Anthony Fauci called on governors to issue face mask orders to slow the spread of the virus.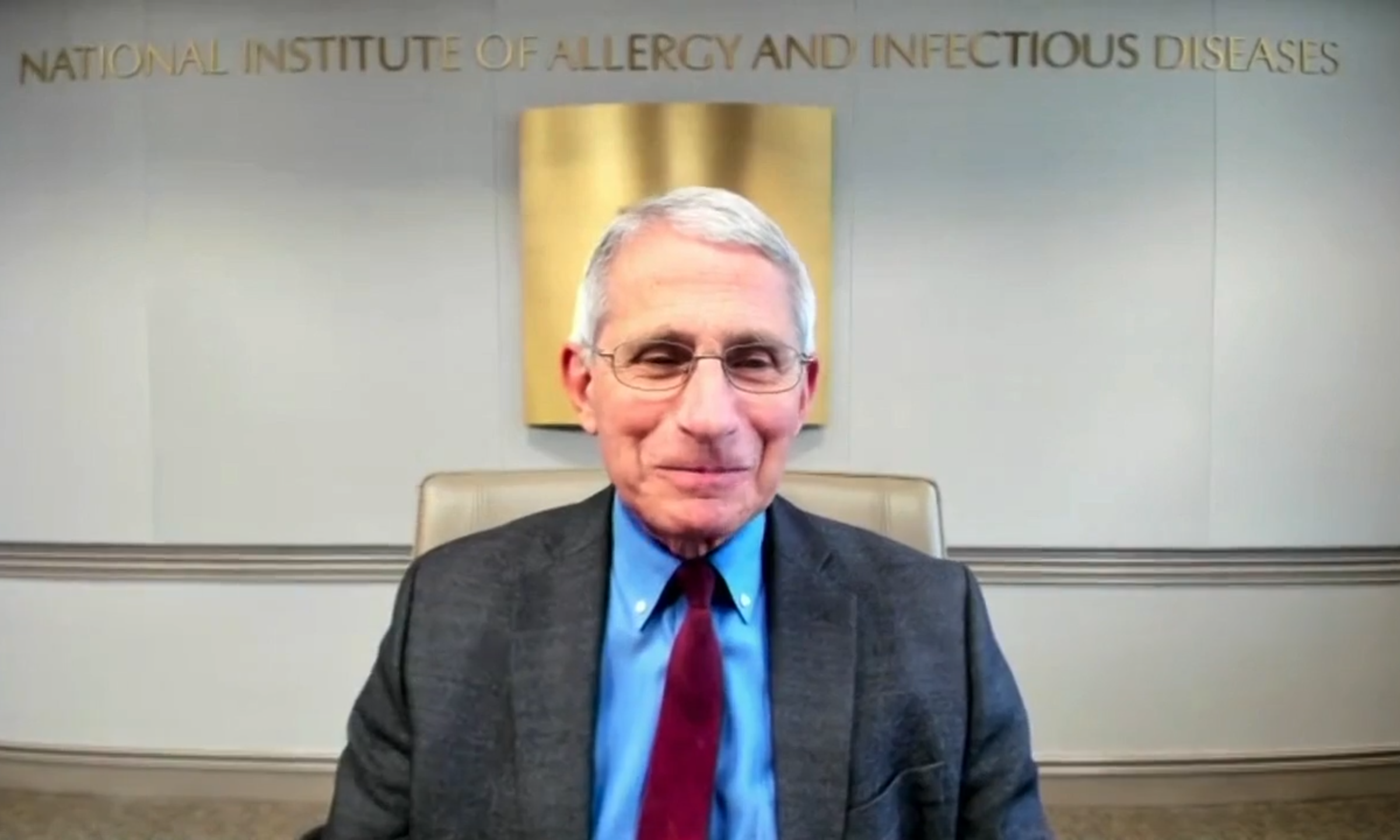 As COVID-19 deaths in Alabama passed 1,000 on Tuesday, a member of the White House's coronavirus task force called on governors to issue face mask orders to slow the spread of the virus.
Dr. Anthony Fauci, head of the National Institute of Allergy and Infectious Diseases and a member of the White House's coronavirus task force, when asked by APR whether he'd like to see governors in states with surging cases institute statewide orders to wear masks, said yes.
"I do believe a statewide mask order is important because there is a variability in people taking seriously or even understanding the benefit of masks," Fauci said during a press conference, hosted by U.S. Sen. Doug Jones, D-Alabama on Tuesday. "Masks make a difference. It is one of the primary fundamental tools we have."
Alabama Gov. Kay Ivey on June 30 extended her "safer-at-home" order until July 31, but declined to institute any further mandates despite surging new cases and hospitalizations.
Fauci also said that social distancing and the closure of bars are important to communities looking to slow the spread.
"Fundamental things like masking, distancing, washing hands, closing bars — if you do that, I think it will be a giant step toward interfering with the spread in your community," Fauci said.
At least 1,007 people have died statewide from COVID-19, according to the Alabama Department of Public Health.
New daily COVID-19 cases in Alabama dipped below 900 for the first time in six days, but just barely, with 888 new cases on Tuesday. Thirty-one percent of the state's total confirmed cases have come within the last two weeks.
Alabama's hospitals on Monday were caring for more COVID-19 patients than at any time since the pandemic began.
UAB Hospital had 86 coronavirus patients on Monday, the highest the hospital had seen. Huntsville Hospital had 72 COVID-19 patients on Monday, and the surge in cases prompted the hospital to cancel elective surgeries and convert three surgical floors to COVID-19 care, according to AL.com.
At East Alabama Medical Center in Opelika there were 41 COVID-19 patients on Monday, which was the highest the hospital has seen in weeks and not far from the hospital's peak of 54 patients on April 11.
The average age of those becoming infected with coronavirus has dropped by 15 years since the beginning of the pandemic, Fauci said, which has lowered the overall death rate due to the virus, as younger people usually fair better, but not if that young person has an underlying medical condition.
"We are now getting multiple examples of young people who are getting sick, getting hospitalized and some of them even requiring intensive care," Fauci said, adding that even those young people who have coronavirus but are asymptomatic can spread the virus to others, who may be more compromised.
Fauci warned against pointing to the overall declining death rate and becoming lax about coronavirus, and said that "it's a false narrative to take comfort in a lower rate of death."
"There's so many other things that are very dangerous and bad about this virus. Don't get yourself into false complacency," Fauci said.
Dr. Don Williamson, president of the Alabama Hospital Association, told APR on Monday that it may take several weeks to learn whether the increasing number of those hospitalized in Alabama will worsen and require ICUs and ventilators, and possibly lead to a rise in deaths.
"We just don't know yet. We don't know which way we're going to go," Williamson said Monday. "We just know we got a whole lot more cases than we had a month ago, and we've got a lot more hospitalizations than we had a month ago."
Asked about his thoughts on the state of the virus in Alabama, Fauci said that what's alarming is the slope of the curve of new daily cases.
"When you see a slope that goes up like that you've got to be careful that you don't get into what's called an exponential phase, where every day it can even double, or more," Fauci said. "You're not there yet, so you have an opportunity, a window to get your arms around this, and to prevent it from getting worse."
Speaking on what's become the politicization of the wearing of face masks, Fauci said that politicization of any public health matter has negative consequences. President Donald Trump does not wear face masks in public, prompting concern from many that by doing so he's suggesting to the public that masks aren't needed. The issue is divided rather sharply along partisan lines.
In a recent Quinnipiac University poll, two-thirds of voters, 67 percent, said Trump should wear a face mask when he is out in public, but while 90 percent of Democrats and 66 percent of independents say the president should wear a mask in public, just 38 percent of Republicans said the same.
"I mean, obviously today, it's no secret to anybody who lives in the United States that we have a great deal of polarization in our country, unfortunately," Fauci said. "We hope that changes, but there's no place for that when you're making public health recommendations, analysis of data, or any policies that are made. That will always be a detriment to do that."