Mobile is first Alabama county to record 1,000 COVID-19 cases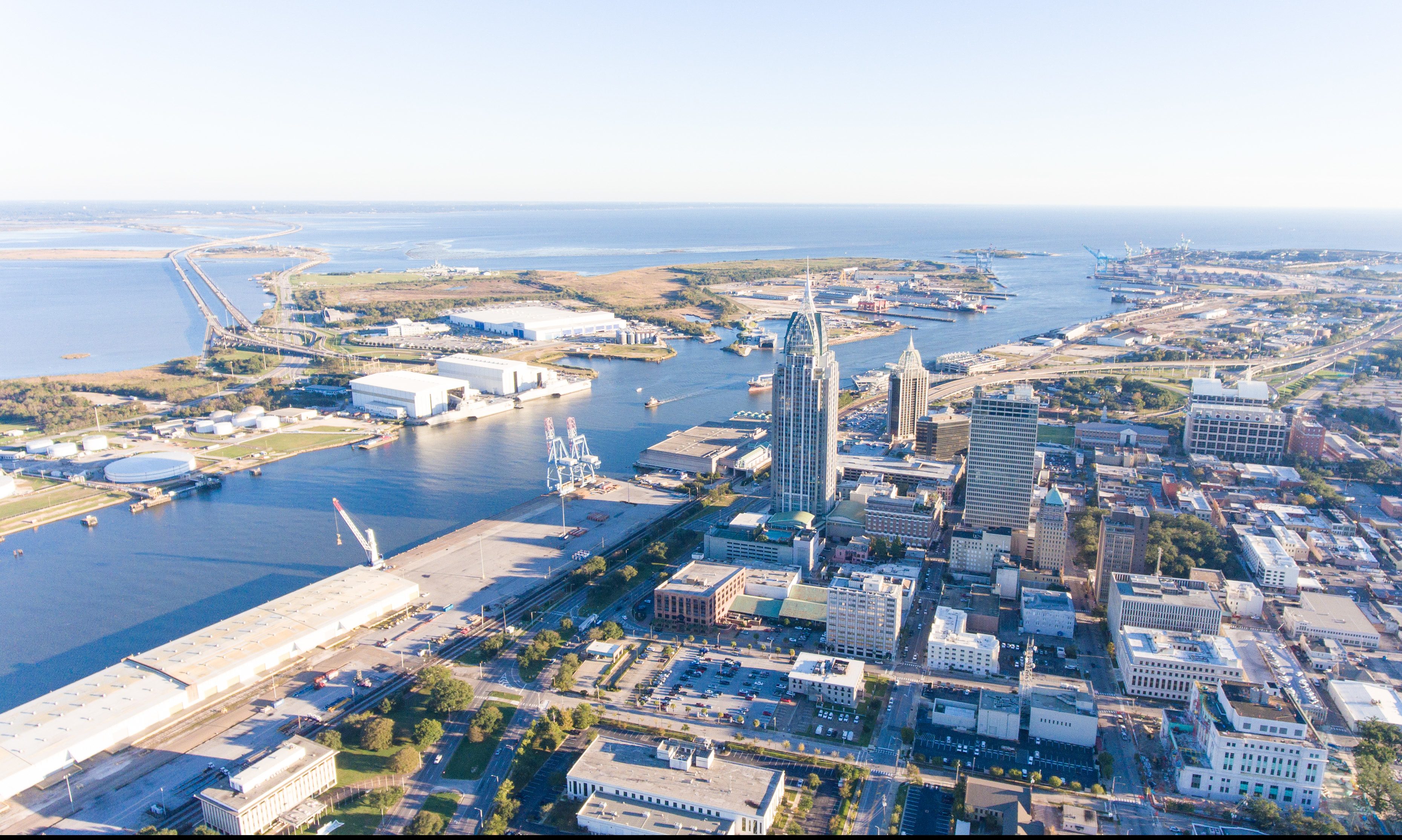 The number of people who have tested positive for the novel coronavirus in Mobile County has surpassed 1,000, making it the first county in Alabama to record more than a thousand cases of the virus as the city and county say they will begin to ease local restrictions.
The latest data from the Alabama Department of Public Health shows that at least 1,010 cases of the virus that causes COVID-19 have been found in the county on the Gulf Coast. Jefferson County, which had the most lab-confirmed cases during the first weeks of the outbreak, had 870 cases as of Wednesday morning.
"Please, please, please continue to maintain your personal responsibility and the safety of others," Mobile Health Officer Dr. Bernard Eichold said at a press conference Tuesday discussing the county and city easing some local restrictions. "There is no cure and there is no vaccine for this illness, so it will be with us for months."
At least 46 people have died from COVID-19 in Mobile, according to the health department. In Jefferson County, 42 people have died. Even as Mobile reached a grim new milestone, several more rural counties with smaller populations have recorded far more cases per capita.
Chambers County, which has 291 confirmed cases, has 875 cases per 100,000 people, more than three times the number in Mobile County, which has 244 confirmed cases per 100,000. Chambers County also has the highest deaths per 100,000 people.
Part of Mobile's rapid growth in new COVID-19 cases has to do with expanded testing in the county in recent weeks. During the first several weeks of the pandemic in March, testing was far more limited in Mobile County than in the state's other more populous counties like Jefferson and Madison counties.
Still, fewer people in both absolute numbers and per capita have been tested for the virus in Mobile County. Jefferson County and the City of Birmingham were faster to implement stay-at-home and social-distancing restrictions than Mobile County or the city of Mobile. Going forward, Birmingham is also taking a more strict approach to wearing masks in public. The Birmingham City Council Tuesday passed an ordinance requiring masks be worn in public.
"In some ways, we have our own social experiment that's already happened," said Dr. Michael Saag, an infectious diseases specialist at UAB in Birmingham and a renowned public health expert. "And the preliminary data indicate that what Jefferson County did worked, relative to the counties that were slow to respond. You know right away, it underscores the value of the study of public health, and the implementation of standard practices. So we're going to see what happens next."
State health officials and Gov. Kay Ivey during a press Tuesday that the state would be lifting its stay-at-home order beginning Thursday at 5 p.m. Namely, the order allows retail businesses to reopen at 50 percent capacity. Restaurants must continue take-out and delivery only service. Bars, large venues and close-contact businesses like barbershops and salons will remain closed.
Beaches will also open Thursday evening with social-distancing restrictions.
Eichold and Mobile Mayor Sandy Stimpson said Tuesday that Ivey's order was more restrictive than he would have liked, but that he was happy it was based on data and federal guidance.
"There are people who think she went too far opening the beaches and allowing the retail to open," Stimpson said. "But there are others who said she should have been stronger and not done anything. I don't think everybody is satisfied with it, but I do know this, she is genuinely concerned about your health and everybody's health."
Stimpson said there are as many opinions as there are people, and he will continue to follow the governor's lead.
"Our opinion doesn't really matter at this point," Stimpson said. "We are responsible for our own health. As the mayor of Mobile, the county commission, the public health department, we're going to take our responsibilities and support the government."
Eichold said even though the state has not met the White House's gating criteria for reopening, he agrees the state needs to reopen gradually.
"We've got relatively flat numbers right now. We've had increases in certain populations in our community, those who are older and at-risk communities," Eichold said. "We've got to take very, very careful baby steps forward. … People need to have personal responsibility. You need to take it seriously."
Beginning Thursday, the city of Mobile will cease enforcement of its COVID-19 curfew, which has been in place since April 3.
"We're going to have to manage the relative heterogeneity, for lack of a better word, from county to county responses," UAB's Dr. Saag said. "What I would hope would happen is that all the counties will look at each other's experiences. And then we can hone in on a standard that can be applied more universally throughout the state. I sense that's what the governor is doing in her cautiousness. And that is really a great thing for right now."
While Mobile is lifting some restrictions and easing enforcement of its curfew, the mayor said residents shoulds still stay at home, practice social-distancing and wear masks.
"We are still encouraging citizens to stay home if possible and to be aware that the state order still limits any gatherings to fewer than 10 people," Stimpson said in a statement Tuesday. "We must remember that COVID-19 is still spreading within our community. It would be wrong to assume that the battle is won. We must all continue to practice social distancing and follow good hygiene practices."
Ivey and State Health Officer Scott Harris said Tuesday that Alabamians should not interpret the easing of restrictions as a message that the threat from the virus is gone.
"Let me be abundantly clear," Ivey said Tuesday. "The threat of COVID-19 is not over. We're still seeing the virus spread and all our people are susceptible to the infection."
The new "safer-at-home" order will remain in place until at least May 15, when the situation may be re-evaluated. State Health Officer Scott Harris told APR Monday that if the situation worsens, the state may "dial back" easing of restrictions. If the situation continues to improve, Alabama will continue to ease restrictions.
Mobile's health officer said he was concerned about data out of the University of Maryland that showed that only 25 percent of Mobile residents adhered to the state's stay-at-home order last week, and what that means for the new "safer-at-home" order.
"We all think this won't impact us or our families," Eichold said. "This is not true. … This virus will infect and cause illness to anybody."
Judge orders Alabama to change voter requirements over COVID-19 concerns
In his 197-page ruling, the judge wrote that "the plaintiffs have proved that their fears are justified."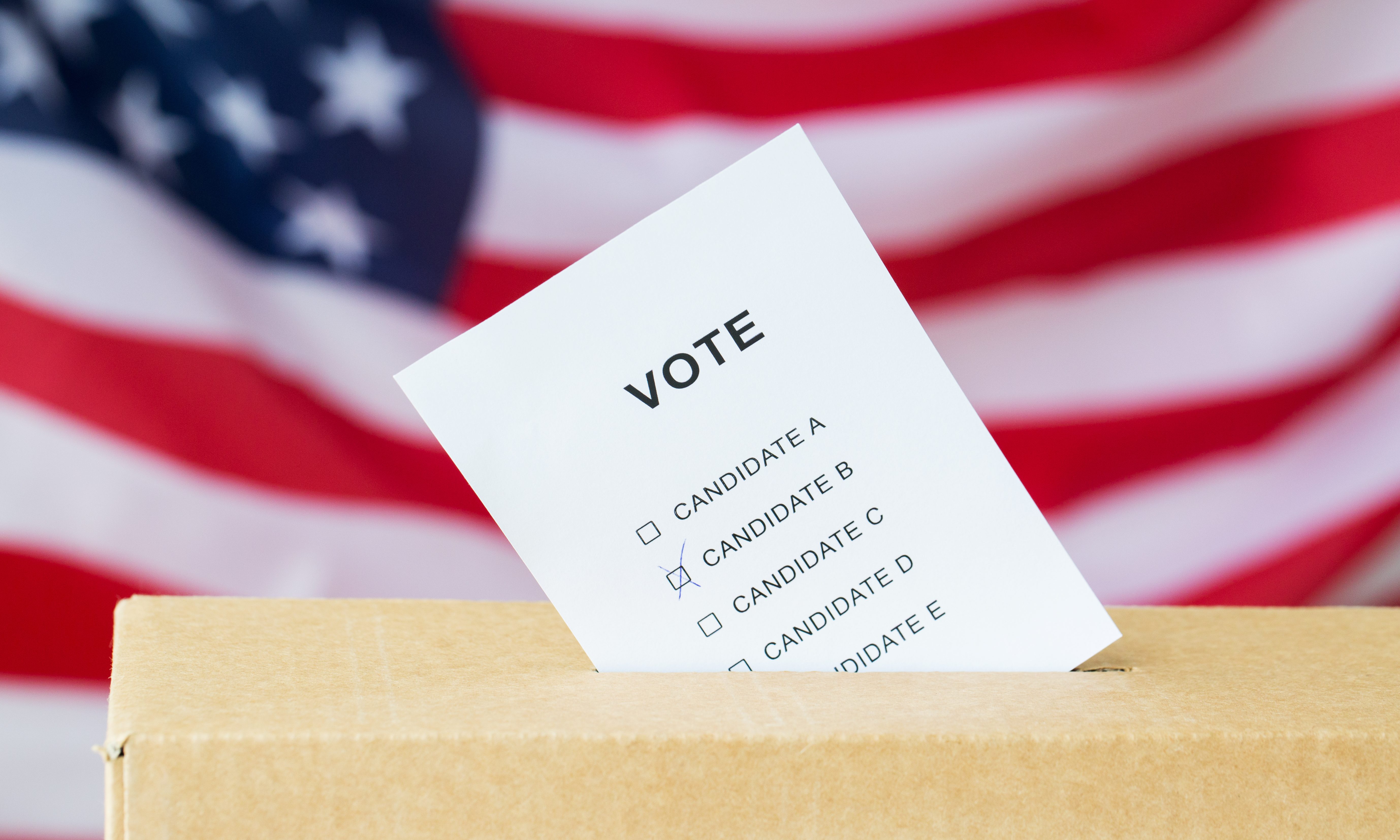 A federal judge ruled in favor of plaintiffs in a case challenging aspects of Alabama's voting requirements amid the COVID-19 pandemic.
U.S. District Judge Abdul Kallon's Wednesday ruling orders the principal defendant in the lawsuit, Alabama Secretary of State John Merrill, to allow curbside voting, in the counties that choose to do so, but only for the Nov. 3 general election. The judge's rulings pertain solely to the Nov. 3 election.
Kallon also ordered the state to do away with the requirement for voters to have two witnesses or a notary sign their absentee ballot, if the voter submits a statement that they have an underlying medical condition that puts them at a heightened risk from COVID-19 and thus, they cannot safely get those additional signatures.
In addition, Kallon ruled that voters 65 and older with an underlying medical condition won't need to submit a copy of a photo ID with their absentee ballot, so long as the voter provides other identifying information, such as their driver's license number or last four digits of their Social Security number.
In his 197-page ruling, Kallon wrote that "the plaintiffs have proved that their fears are justified" and the voting provisions challenged in the lawsuit "unduly burden the fundamental Constitutional rights of Alabama's most vulnerable voters and violate federal laws designed to protect America's most marginalized citizens."
"That is for three reasons," the judge continued. "First, because the Challenged Provisions only marginally advance the State's interests in maintaining them while significantly burdening the right to vote, all three provisions violate the First and Fourteenth Amendments during the pandemic."
"Second, because the photo ID requirement and the de facto curbside voting ban make voting inaccessible for voters with disabilities, both those provisions violate the Americans with Disabilities Act during the pandemic. Finally, because the witness requirement interacts with Alabama's history of discriminating against Black citizens to deny Black voters' their right to vote, that provision violates the Voting Rights Act during the pandemic."
The lawsuit, filed by the NAACP Legal Defense and Educational Fund, Southern Poverty Law Center, American Civil Liberties Union, ACLU of Alabama and Alabama Disabilities Advocacy Program, was brought on behalf of several Alabamians with underlying medical conditions.
"This decision is a huge win for Alabama voters, especially voters of color and voters with disabilities," said Deuel Ross, senior counsel at LDF, in a statement. "Given COVID-19, Alabama's draconian voting rules needlessly place the health and voting rights of Alabamians in danger. No one should be forced to risk their safety to exercise their constitutional right. State and local election officials have a responsibility to ensure that voting is easy and accessible for everyone in the pandemic."
Caren Short, senior staff attorney for the SPLC, applauded Wednesday's decision.
"Today's decision provides  crucial relief in Alabama's absentee voting process, allows for curbside voting in counties that wish to provide it, and ultimately will create a better public health situation in Alabama as it conducts an historic election," Short said. "We're deeply hopeful that the secretary of state and county election officials will accept the court's ruling and begin educating Alabama voters on how they can vote safely and easily for the general election."
"This ruling recognizes the hardships these laws place on Black Alabamians and those at particular risk for COVID-19. This decision will help to ease those burdens in the midst of this deadly pandemic," said Davin Rosborough, senior staff attorney with the ACLU's Voting Rights Project.
Merrill, in a statement to APR after the ruling, said he plans to appeal the verdict, which he likened to "judicial activism."
"I am extremely disappointed in today's ruling in the case of People First of Alabama v. Merrill relating to the November 3 General Election. Judge Kallon's ruling to disallow the Secretary of State from prohibiting an illegal activity known as 'curbside voting' undermines the integrity of the elections process and the ability for Alabamians to cast a secret ballot as the chain of custody is then broken," Merrill said. "It is important to remember that counties are in no way required to offer the illegal activity known as 'curbside voting."
Kallon in his ruling noted that "No provision of Alabama law expressly prohibits curbside or drive" but that there's also no provision in state law allowing for the practice, and that Merrill then believes curbside voting to be illegal. Kallon also wrote that several states do allow for curbside voting, and that the Centers for Disease Control and Prevention recommends states allow curbside voting to comply with social distancing rules and in limiting personal contact during in-person voting.
"In addition, the photo ID and witness requirement components are necessary deterrents for those wishing to illegally influence elections," Merrill continued. "We look forward to successfully appealing this decision as we continue fighting for safe and secure elections – free from voter fraud and judicial activism."
Alabama Attorney General Steve Marshall in a statement said he will ask for an appeal of Kallon's verdict.
"Back in June, the district court in this case enjoined these important protections for the primary runoff.  But the U.S. Supreme Court stepped in, staying that injunction and allowing the State to enforce its laws.  We will ask the 11th U.S. Circuit Court of Appeals and, if necessary, the Supreme Court, to do the same again," Marshall said. "Voting began weeks ago. And every Alabama voter is entitled to vote under the same laws, not new ones written by a federal court in the middle of voting."