After a dip in new reported COVID-19 cases beginning around April 12, the number of new cases being reported in Alabama per day is trending back up again as the state on Tuesday reported its largest daily increase since April 9.
The rise in cases comes as the death toll in Alabama surpassed 300 on Tuesday, increasing to 315 by the end of the day.
The Alabama Department of Public Health reported 325 new COVID-19 cases Tuesday, bringing the total number of people in the state who have tested positive to 8,437. At the end of the day Monday, the total was 8,112.
Because of the variations and inconsistencies in the times that labs report totals to ADPH, the Alabama Political Reporter has been tracking seven-day and fourteen-day rolling averages to smooth out the data.
The Alabama Department of Public Health also uses three-, seven- and fourteen-day averages to track the severity of the outbreak, and all are trending back up.
Based on both seven- and fourteen-day averages tracked by APR, the number of new cases per day has been increasing since April 30. Both are now nearly as high as they were in the days following the April 9 "peak" of 339 cases.
While newly identified positive cases are rising, the amount of tests being conducted in the state is rising, too. According to health department data, 107,602 people have been tested since early March. But the amount of testing being performed varies widely between counties.
Over the past seven days, about 4,500 tests per day have been performed, based on a seven-day rolling average. In mid-April, the average was about 2,000 per day.
But at that point in the response to COVID-19, many commercial labs were not reporting negative tests to the Alabama Department of Public Health, keeping the number of total test results low, and the department released testing data sporadically.
On one day, April 25, the Alabama Department of Public Health added 18,703 tests to its total, many of them backlogged negatives from weeks before.
While increased testing may be part of the reason for the rise in new cases, the state is still far below the benchmark level officials have set as the goal for testing. State Health Officer Scott Harris said last week that he wants 50,000 tests performed per week in the state, or about 1 percent of the population tested per week.
So far, 2.2 percent of the state's population has been tested since March 13, when the state reported its first case.
The percent of tests that are positive has been relatively flat since April 25 at about 5 percent.
Across the state, health care workers and those who live and work in long-term care facilities have had priority access to testing. As of Tuesday, 2,575 health care workers, long-term care residents and long-term care employees have tested positive. That's about 30 percent of the confirmed cases in the state.
The number of cases among those groups is still likely an undercount, as the Alabama Nursing Home Association said Sunday that its members still need more tests. Only a few facilities have been able to test all of their residents. And when they have been able to test all residents, they've found a number of asymptomatic cases.
As of Monday, 91 of the state's 231 nursing homes have reported positive cases to the association. At least 107 long-term care facility residents have died, as of Sunday, which was about 36 percent of the state's confirmed cases. Long-term care facilities include both nursing homes and assisted living.
The number of confirmed cases in the general population is assuredly an undercount. Many cases of the virus are asymptomatic, pre-symptomatic or mildly symptomatic, and people with no or mild symptoms are still finding it difficult to get a test or may not seek one at all. People who are infected but aren't showing symptoms are still able to infect other people.
While the new upward trend began just after Gov. Kay Ivey lifted her statewide stay-at-home order on April 30, that's unlikely to be the cause of the increase in new cases over the past five days. Not enough time has gone by for the results of that decision to show up in the data.
Infectious diseases experts and the state's health officials have said it takes at least two weeks to feel the effect of any such policy changes because of the virus's incubation period and delays in testing and reporting.
But the rise in cases is cause for concern as the state eases back into a phased re-opening with many people returning to work. If the virus is still widespread, the rate of transmission could increase rapidly as people return to more normal activity. Ivey lifted some restrictions last week, allowing retail businesses to open at 50 percent occupancy, though many other restrictions remain in place.
The state's beaches have opened with social-distancing restrictions. Churches, restaurants, bars, barbershops, salons, and large event venues remain closed to in-person services under Ivey's new order unlike in Georgia.
Even as a number of restrictions remain in place, cell phone location data shows that travel patterns are also trending upward from their lowest points in mid-April — and began rising before Ivey announced on April 28 that she would lift her stay-at-home order on April 30.
On April 30, as restrictions were lifted at 5 p.m., travel to retail and recreation, according to Google's data, was at its highest point since around March 20, more than two weeks before Ivey issued her stay-at-home order.  No new data since April 30 is available, but during the time for which data is available, travel patterns have remained below normal levels for this time of year.
The rise in new cases also comes as sheriffs across Alabama are threatening not to enforce Ivey's current safer-at-home order. Sheriffs in Marshall and Franklin County — which have seen some of the fasted growth over the last week — are refusing to enforce the state's public health order.
Mobile County, which began easing local restrictions as it passed 1,000 cases last week, has reported the most new cases of any county in the state, far outpacing Jefferson County, which has the second-most cases. More than 270 new cases have been reported in Mobile County in the past seven days.
In Chambers County, which has the highest per capita case count and the most deaths per capita, the outbreak there appears to have slowed to a trickle. Only 13 new cases have been reported there over the past seven days, but the sheriff there told AL.com that he will continue to enforce the governor's orders.
Print this piece
Ag commissioner concerned about collapsing beef prices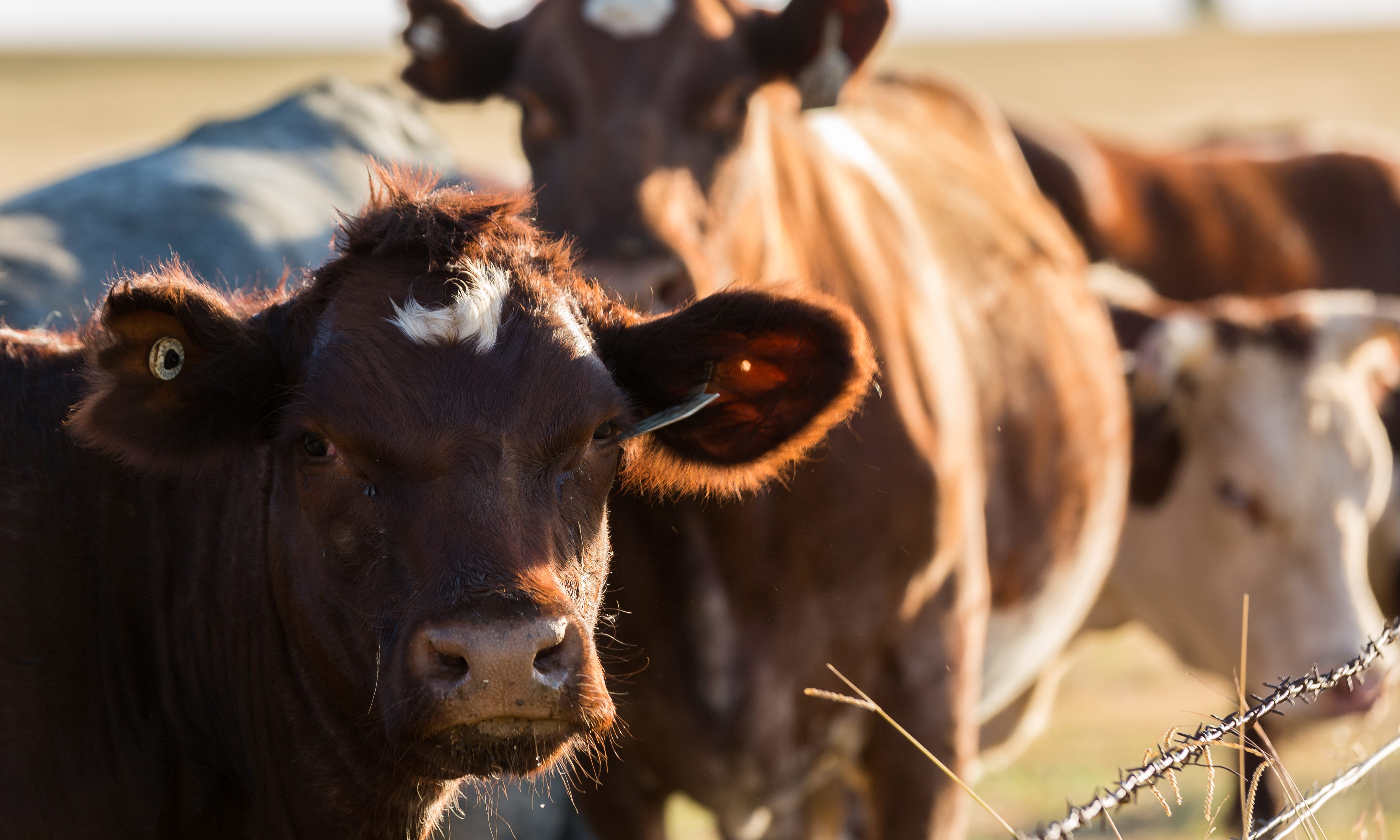 Alabama Department of Agriculture and Industries Commissioner Rick Pate (R) is concerned about dropping cattle prices and the impact that that is having on Alabama's farmers and ranchers.
"We have been very dialed into the crisis Alabama Cattle Producers are up against," Pate told the Alabama Political Reporter. "We will continue to closely monitor this dire situation and the market impact it is having on Alabama's cattle farmers . . . as well as consumers."
"After I was contacted by a number of Alabama's stockyards and Cattle producers expressing concern with regards to market inconsistencies and increased consumer prices…… I wrote a letter to Senators Shelby and Jones requesting that they join in on a push for an investigation of the meat packing industry," Pate said. "I am encouraged by the support we are getting from both Jones and Shelby. It's also great to see Alabama Producers joining in together in an effort to formulate a strategy to address the current situation."
Commissioner Pate shared the April 6 letter.
"Over the last five days, I have been contacted by many stockyards and cattle producers concerning the seemingly inconsistent drastic reduction in futures prices for cattle while at the same time consumers are purchasing more beef at grocery stores than at any time in recent memory and at the same time grocery store shelves are empty of beef," Pate wrote the Senators. "There is concern from many in the cattle industry that the large meat packing companies are manipulating markets to put cattle produces and local stockyards at a disadvantage during a national crisis. Due to depressed cattle prices and uncertainty over cattle prices multiple stockyards will not conduct business this week."
"I understands that Senators Chuck Grassley of Iowa and Mike Rounds of South Dakota have recently asked the U.S. Department of Justice and other federal agencies to investigate whether the large packing companies are manipulating beef markets to fix prices at a level that negatively impacts beef producers," Pate wrote. "I urge you to join your fellow senators in calling for this investigation to make certain that Alabama cattle producers are not suffering from artificially low beef prices."
COVID-19 has impacted many areas of our lives. That includes at the grocery store where selection of beef, pork, and chicken products can be a hit and miss proposition for shoppers due to hoarders and to less cattle, hogs, and chicken being killed because of slaughterhouses suffering high absenteeism due to COVID-19. The big four major packers: Tyson Foods, Cargill/Excel, J.B.S. Swift, and National Beef process over 80 percent of the cattle. When their daily productions dropped there was an oversized effect on cash and futures markets, because of the lack of competition and because 70 percent of the cattle they process are forward contracted. If a feedlot was not forward contracted they often could not sell their cattle at any price.
The spot market or cash market generally determines live cattle prices. Some in the industry have accused the big four meatpackers of engaging in an "allied strategy" to manipulate the spot market so that the four major companies can profit at the expense of farmers and ranchers.
Sen. Grassley praised President Donald J. Trump's recent call for an investigation into possible anticompetitive behavior in the beef industry. Last month, Grassley lodged a similar request with the Departments of Justice and Agriculture.
"While consumers are facing record-level prices at the meat counter, America's Beef producers are being forced to sell their cattle to meatpackers at a loss, if they can sell them at all," Sen. Grassley said. "Consolidation in the meatpacking industry has exacerbated the market pain on both sides of the supply chain, and producers and consumers need to know whether unfair business practices by packers are to blame."
"I've called on the Trump administration to look into unfair or anticompetitive practices and I'm grateful that President Trump has made this issue a priority," Grassley added. "USDA is looking into unfair pricing practices. DOJ must also examine if any collusion within the packing industry has taken place in violation of our antitrust laws."
Grassley has long raised concerns about consolidation in the meatpacking industry and pressed USDA to protect independent producers.
The National Cattlemen's Beef Association recently called for an investigation into the business practices that lead to unfair marketplace for beef producers. R-CALF filed suit against the Big Four packers last year alleging that the four companies are engaging in an "allied strategy" in defiance of U.S. anti-trust law.
Rick Pate is a cattle rancher in Lowndes County. The Pate family has raised Charolais beef cattle in Alabama for decades.
(Original writing and research by Montgomery area writer Amy McGhee contributed to this report. McGhee's parents have a Black Angus beef cattle farm in Tennessee.)
Print this piece