Alabama reopens entertainment venues; sporting events can soon resume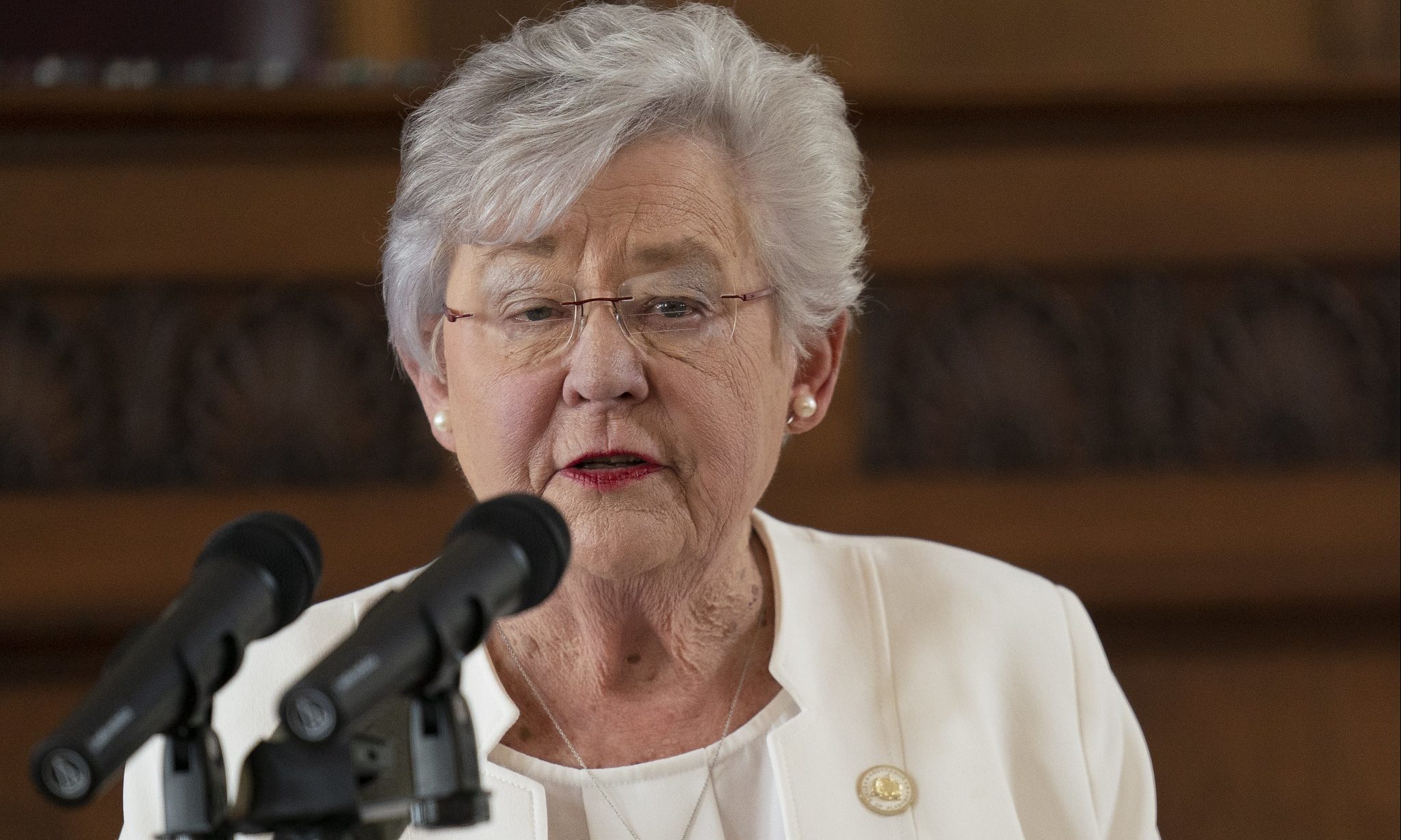 Alabama Gov. Kay Ivey on Thursday said more business — including entertainment venues like arcades, theaters and bowling alleys — can reopen starting Friday.
At a press conference Thursday, Ivey announced an amended "safer-at-home" order that allows entertainment venues to reopen, athletic activities to resume and educational institutions to reopen in the near future.
The announcement comes as the number of confirmed COVID-19 cases in Alabama continues to rise, increases to testing remain relatively flat and the state's capital city of Montgomery faces a dire shortage of intensive care unit beds.
"Our numbers are not as good as we would hope, and in some cities and counties — Montgomery being one of them — there are legitimate concerns with a large number of people being hospitalized, filling our ICU beds," Ivey said. "This is not only a cause for concern, but it's something we're certainly going to keep a strong eye on in the following days and weeks."
As of Thursday, more than 13,100 people in Alabama have tested positive for the virus. At least 529 have died from COVID-19. More than 600 people were currently hospitalized across the state on Wednesday, State Health Officer Scott Harris said. But Harris said the percent of tests that have returned positive has slowly declined, based on the Department of Public Health's calculations, which is a positive indicator.
"I don't think that means that we're out of the woods by any means," Harris said. "I think that means we continue to have disease transmission here in our state, and there's a lot of care that we need to take and a lot of practices that we need to continue to work on."
Businesses, schools and venues that are now reopening or will soon be allowed to reopen must follow social-distancing and sanitation guidelines from the health department.
Even as some areas of the state experience growing outbreaks, Ivey said the economic catastrophe statewide that has accompanied the pandemic must be addressed.
"Just as we've had to learn to live with the flu and other viruses for which there is no known cure," Ivey said, "it's not realistic to think that we're going to be able to keep everyone totally isolated from each other."
The new order goes into effect Friday, May 22, at 5 p.m., though some elements of the order are delayed until later. Athletic events, for example, may not begin until June 15. Educational institutions can begin reopening on June 1.
"We are also adding important additional requirements on social distancing and sanitation, that we all must adhere to," Ivey said. "As Dr. Harris and I keep saying, this disease is deadly. And it is not something that we can take lightly."
Alabama Secretary of Labor Fitzgerald Washington is expected to announce a worsening unemployment rate for April tomorrow.
"Standing by and letting our businesses collapse while we've got hundreds of thousands of folks that are hurting and suffering is not an option," Ivey said. "The key to it is personal responsibility, by the businesses of Alabama, and by individuals."
More than 500,000 people filed for unemployment in Alabama over the last two months as social-distancing restrictions, a brief stay-at-home order and a genuine decline in individuals' willingness to leave their homes crushed businesses.
"We cannot sustain a delayed way of life as we search for a vaccine," the governor said. "There are many viruses that we live with and we work necessary precautions into our daily lives. And similarly, it's now time that we move forward and further open our state and live with a new normal of incorporating COVID-19 precautions into our routine."
Entertainment venues will be allowed to reopen Friday. Athletic practices can begin on May 23 and athletic events can resume on June 15, subject to social-distancing guidelines and sanitation rules.
"We will ask them not to engage in direct competition, which would draw crowds of people until … June 15," Harris said. "Youth sports competition and other athletic competitions can resume at that time."
Summer camps and child daycare facilities are also allowed to open.
Educational institutions like colleges and universities can re-open starting June 1, also subject to social-distancing and sanitation rules and guidelines.
Child daycare facilities and summer camps may reopen starting Friday, with social-distancing and sanitation rules and guidelines.
Ivey said if the situation worsens, she would consider reimposing stay-at-home or more stringent safer-at-home restrictions.
"If we start going in the wrong direction, we reserve the right to come back in and to begin to reverse course," Ivey said.

The state's health officer urged residents to stay at home unless the trip is necessary, to continue good hand hygiene, wear a face covering when you do leave home and avoid large crowds of people in the weeks ahead. Public health officials say there is still widespread community transmission occurring across the state.
"This is still a 'safer-at-home' order," Harris said. "We really need people, when they're going out to businesses and going out in crowds, to remember face covering. I want to emphasize that. We really need people to avoid unnecessary trips if they don't have to make them. Please use your discretion and use your common sense. Stay home if you're sick."
"Now more than ever, we need people to take social-distancing seriously," Harris said. "We don't yet have a cure or a treatment for this disease. The best thing that we have is for each of us to watch our own behavior, and make sure we're protecting ourselves and others."
AARP Alabama asks for details on $50 million federal COVID-19 aid to nursing homes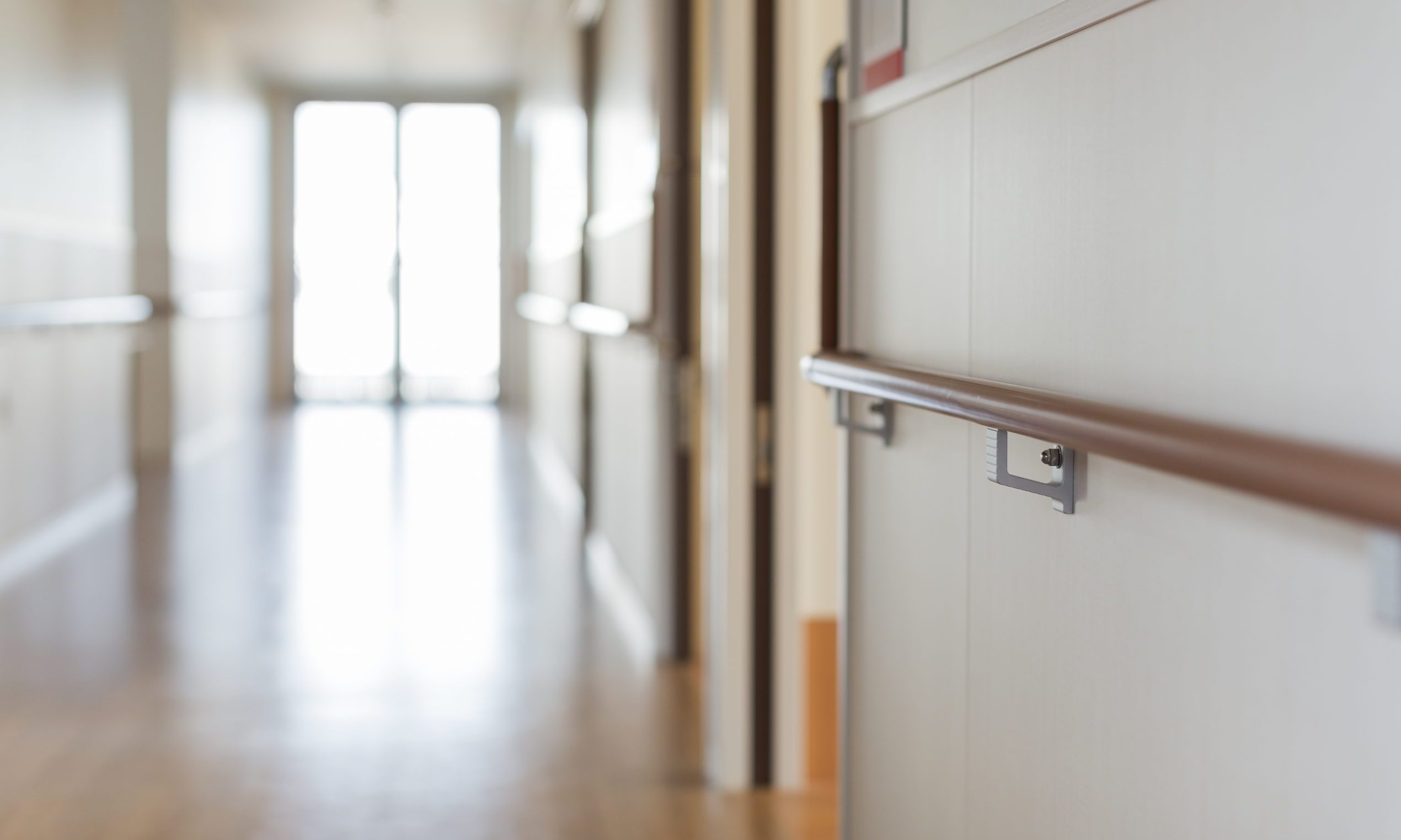 The Alabama chapter of AARP is asking the state to ensure federal coronavirus relief funds are spent wisely and in the open. Gov. Kay Ivey on Friday announced $50 million in grants would go to state nursing homes to aid in the fight against COVID-19.
Candi Williams, AARP's Alabama state director, told APR on Monday that the organization, which advocates for the elderly, wants a better understanding of how that money will be spent and to ensure some is spent for ongoing COVID-19 testing.
A spokesman for the Alabama Nursing Home Association says details on how the money can be spent is already publicly available, however, and Ivey in early June announced the award of $18.27 million in federal CARES Act funds to be spent toward regular nursing home COVID-19 testing.
"What we're looking for is specifics on how it will be used, and we want those specifics to be made publicly available," Williams said.
Ivey on Friday said the money is to be administered by the Alabama Nursing Home Association Education Foundation. The Alabama Hospital Association is to administer up to $50 million in grants to state hospitals through another program.
"This allocation of up to $50 million will be for operational costs that are COVID-19 related, such as PPE, cleaning, personnel costs and other costs incurred related to the pandemic," Ivey's office said in a press release Friday.
"In partnership with the state of Alabama, the Alabama Nursing Home Association Education Foundation will administer the funds fairly and impartially on behalf of the people of Alabama, for all of Alabama's nursing home facilities," the statement goes on to say.
Williams said the public deserves to know how the federal funds will be used, and said Ivey's office hasn't yet signaled whether those details will be made public.
Ivey's office, through a spokeswoman, declined to comment, and referred a reporter to the Alabama Nursing Home Association.
John Matson, communications director for the Alabama Nursing Home Association, told APR that AARP Alabama need only read the memorandum of understanding published along with Ivey's announcement about the grants on Friday to see how the money must be spent.
According to the memorandum, the Alabama Nursing Home Association Education Foundation can only disburse the funds to nursing homes "for the purposes of responding to or mitigating the COVID-19 public health emergency" and details what facilities must do to receive the money.
Among the requirements, nursing homes in their applications must provide supporting documentation, which can include invoices, purchase orders, payroll records and financial records, according to the memorandum. The foundation must also provide the Alabama Finance Director's Office with a detailed report on the 15th of each month noting how the money was spent, according to the document.
"I think it would be helpful for them to read that," Matson said, referring to AARP Alabama and the memorandum of understanding.
AARP Alabama is also asking that the money be used for ongoing and methodical testing of all residents and staff in the state's long-term care facilities.
"We've seen across the country that testing can be hit or miss, and testing frequency can vary," Williams said. "We've seen in other states where that has helped curb the loss of life and helps protect residents."
Matson noted that Ivey in early June also announced a separate $18.27 million in federal CARES Act funds to be spent toward regular nursing home COVID-19 testing and "proactive surveillance" through the end of the calendar year, which is also being administered by the Alabama Nursing Home Association Education Foundation.
Alabama's long-term care ombudsmen, who are tasked with protecting residents' rights and investigating health and safety concerns, have been largely banned from entering Alabama's long-term care facilities since early on in the pandemic when the facilities ended visitations to help prevent the spread of the virus.
Williams said AARP would also like to see the safe reentry of ombudsmen into state facilities and for those details to be included in a publicly-released plan.
"We also have been advocating for transparency and real-time data about the COVID cases and death in Alabama nursing homes and long-term care facilities. That continues to be a struggle," Williams said.
The Centers for Medicare and Medicaid Services is collecting that state data, but it's weeks old by the time it's published on the federal agency's website, Williams said.
"Having that information would help us protect the residents, staff and surrounding communities, but also making sure families have that information," Williams said.
The Alabama Department of Public Health has declined to release county-level or facility-level details on coronavirus in long-term care facilities and nursing homes, citing privacy concerns. Many other states do release that information, however.
According to CMS, there have been 3,841 confirmed COVID-19 cases and 562 deaths among residents in Alabama nursing homes as of July 26. AARP Alabama said COVID-19 deaths of nursing home residents make up approximately 42 percent of the state's total coronavirus deaths.