Alabama prisons releasing some inmates early amid COVID-19 outbreak
Updated at 12 p.m. to include responses from the Alabama Department of Corrections.
The Alabama Department of Corrections has automated the process of releasing early some inmates convicted of nonviolent offenses and who are nearing the end of their sentences, according to a department document obtained by APR. 
ADOC's decision to automate the process by which inmates are mandatorily released early comes after 40 prison workers have tested positive for the virus as of Thursday. 
Advocates have for months asked that the state begin releasing inmates as the COVID-19 outbreak continued to spread, threatening the lives of those living and working inside Alabama's overcrowded prisons. 
In a response to APR on Friday, an ADOC spokeswoman said that the announcement in the letter is in no way related to COVID-19, and is simply the automation of early release dates for inmates, which was before done by hand-calculation and made possible by a state law passed in 2015.
Confirmed cases among inmates in Alabama prisons have remained remarkably low — just nine of approximately 22,000 have tested positive for the virus — but so has testing among inmates. Just 135 inmates, or about 0.6 percent of the inmate population, have been tested, according to ADOC. 
Steve Watson, associate commissioner of the Alabama Department of Corrections Plans and Programs, in a letter to staff and inmates on Wednesday describes the "mandatory release Automation" program that the letter states went into effect Tuesday. 
According to the letter, inmates convicted of sex offenses against a child under 12, an inmate serving a life sentence or those serving a sentence pursuant to Alabama code 15-18-8, which is the Alabama Split Sentence Act and includes offenses considered by state law as violent crimes, aren't eligible for early release.
Only those convicted of offenses committed on or after Jan. 30, 2016, may be released, according to the letter. 
Those released early are to be placed on supervised probation by the Alabama Bureau of Pardons and Paroles and remain under probation until the end of their sentences, according to the document. 
"To ensure intent of the statute is carried out in the interest of public safety, no inmate will be released until ABPP has communicated to Central Records Division that the home plan/supervision is approved, and that victim notification has been made consistent with the Mandatory Release statute," Watson said in the letter. 
Terry Abbott, spokesman for the Alabama Bureau of Pardons and Paroles, in a message to APR on Friday said that the bureau will work with ADOC to "facilitate the transition of mandatorily released inmates to ensure maximum public safety."
"The automation of the mandatory release process by ADOC is a positive development overall," Abbott said.
State Sen. Cam Ward, R-Alabaster, told APR on Friday that by releasing inmates shortly before the end of their sentences and by providing supervision after release, studies show they're less likely to re-offend. Ward also said that the state Legislature is going to have to provide the state Bureau of Pardons and Paroles with the resources and parole officers needed to provide that supervision, however.
"They still have money left over that we appropriated in 2016, 2017 and 2018 that they haven't used yet," Ward said of the bureau. "They have money there. It's just a slow process hiring these folks too."
Ward said Alabama law allows early release of inmates in only a couple instances, one of which is the early release under the 2015 statute, and the other is by way of medical furloughs.
"I don't think it's been used very much, mainly because it's such a stringent statute," Ward said of medical furlough releases.
ADOC spokeswoman Samantha Rose in a message to APR Friday said that the latest action is "not a new directive to release inmates, nor is it in any way related to COVID-19 or recommendations from the DOJ."
"This memo simply informs ADOC staff that an existing time-computation process used to determine mandatory release dates (an output of SB67), which previously have been calculated by hand, has now been automated. The ADOC has been working to automate this formerly manual and time-consuming process for some time now," Rose said.
Ward said it seems clear that ADOC is aware of the need to release some inmates amid the COVID-19 crisis.
"They know what the circumstances are like inside there, whether it warrants it or not," Ward said. "And I think they have expressed concern about COVID-19 and the impact it could have with overcrowding."
Ward said the decision to release some inmates could only help with the state's discussion with the U.S. Department of Justice regarding the federal agency's concerns about overcrowding, high homicide rates and sexual assaults. 
"But I think the staff over there would look at this through the lens of public safety," Ward said of ADOC's decision-making process.
Abbott in a followup message to APR on Friday said that this isn't the first time inmates have been released on mandatory releases, however, and that the bureau is currently supervising 294 former inmates who were released on mandatory release. To date, the bureau has supervised 430 inmates released mandatorily through the legislation approved in 2015. Of the 294 the bureau is currently supervising, 114 are considered violent offenders. (Updated at 1:38 p.m. to include additional comments from Abbott) 
ADOC on Thursday announced that two staff members at the Ventress Correctional Facility, one at the Easterling Correctional Facility and another at the Frank Lee Community Based Facility and Community Work Center all self-reported as positive for coronavirus. 
While the number of prison staff testing positive for the virus has continued to rise in recent weeks, confirmed cases among inmates hasn't yet broken into double digits. 
As of Thursday, all nine inmates who had tested positive for COVID-19 have all since recovered, according to ADOC. 
Colony Wilson, 41, who was serving at the Birmingham Women's Community Based Facility and Community Work Center, died on May 11 after inmates at the facility told APR through letters and interviews with family members that Wilson had complained of shortness of breath, a symptom of COVID-19.
Prison staff also failed to promptly give Wilson aid after she collapsed in a stairwell, those inmates said. 
ADOC is investigating the death, and had previously told APR that Wilson hadn't been tested for coronavirus before her death because she wasn't exhibiting symptoms. 
ADOC announced on Wednesday that a worker at the Birmingham Women's Community Based Facility and Community Work Center had tested positive for coronavirus.
Dave Thomas, 66, a terminally ill man serving a life-sentence at St. Clair Correctional Facility died April 16 after having been taken to a local hospital on April 4. He died less than 24 hours after testing positive for COVID-19, ADOC said in a statement at the time.
ADOC has a large population of older inmates, and many with serious medical conditions, which puts them at much greater risk for complications and death from COVID-19 outbreak.
Despite the overcrowding in state prisons and threat to life from COVID-19, the Alabama Bureau of Pardons and Paroles at the start of the outbreak suspended all parole hearings.
The three-member Pardons and Paroles Board on Tuesday held its first hearing since the coronavirus crisis began, and released just two of 22 inmates eligible for parole that day.
Alabama parole officers seize firearms, ammunition and drugs in Enterprise
The seized evidence will be presented to a grand jury for further action and to authorities for potential federal charges.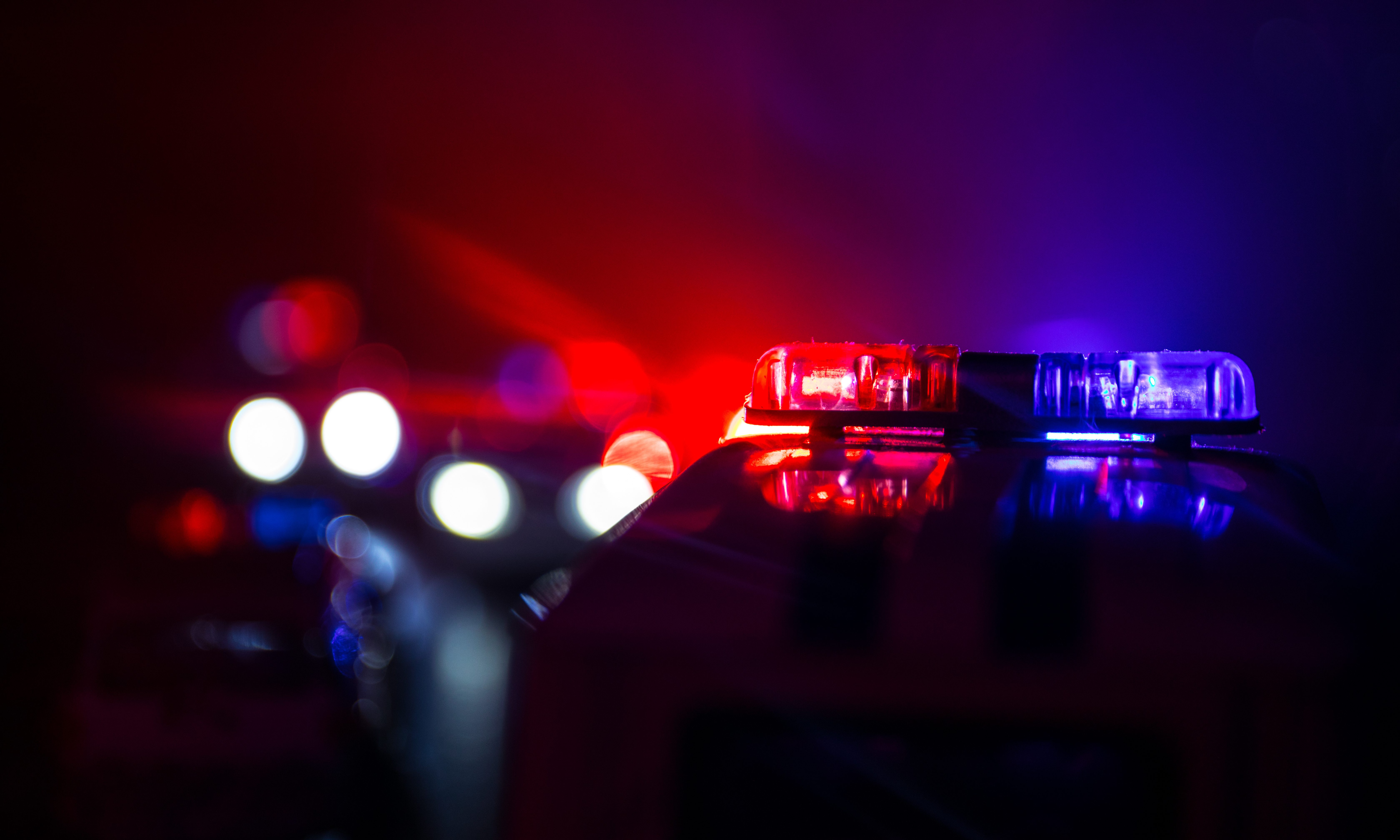 Officers of the Alabama Bureau of Pardons and Paroles on Wednesday seized two semiautomatic weapons, ammunition and drugs from a convicted armed robber in an operation in Enterprise. One of the seized weapons was stolen.
Alabama Bureau of Pardons and Paroles director Charlie Graddick praised officers Jared McPhaul and Troy Staley for their work.
"The first job every day of our officers is to protect public safety," Graddick said. "These officers stopped a parolee with a violent history from potentially using illegal weapons to harm someone. We are all grateful for their hard work and dedication."
The officers arrested parolee Jay Gatewood on a parole violation. Gatewood is out on parole after serving prison time for first-degree robbery and child abuse. Evidence of a possible parole violation was found after a search of Gatewood's car.
The seized evidence will be presented to a grand jury for further action and to authorities for potential federal charges.
Parolees are required to report to parole officers periodically. Gatewood had failed to report for the month of October so McPhaul directed him to come to the Enterprise office to report. The officers had received a tip that Gatewood might be engaging in illegal activities.
When Gatewood arrived, the officers, acting on the tip, asked if there was anything improper in his vehicle. On questioning, Gatewood admitted to the officers that there was a gun in his car.
McPhaul and Staley then searched the vehicle and found two 9 mm semiautomatic handguns. They also found three ammunition magazines, two of which were fully loaded, and a jar of marijuana with a digital scale.
The parole officers turned the evidence over to the Enterprise Police Department. McPhaul said that one of the guns had been reported stolen.
On March 17, 2008, Gatewood was sentenced to 25 years in prison for the armed robbery of a Dothan law office. He received three additional years for a child abuse conviction.
After serving just eight years of his sentence with the Alabama Department of Corrections, Gatewood was paroled in 2016. This was before Graddick was appointed the director of Pardons and Paroles. Gatewood has been supervised by parole officers since his release from prison.
For a convicted criminal to be in possession of firearms is a federal offense. That as well as the possession of illegal drugs and stolen property are all parole violations.
Gatewood, who has been jailed for the alleged parole violations, could potentially have his parole revoked for any one or more of these offenses. That will be determined in a future hearing.
Gatewood could potentially face new charges in the federal system for the gun charge. The stolen property and the marijuana could also be prosecuted in the state court system.
The possession of the digital scale is an indication that the marijuana was for other than personal use.
Depending on the amount of marijuana in the jar and any other evidence presented to the grand jury, Gatewood could potentially face a felony drug charge.