Jefferson County extends closure of night clubs, theaters and other entertainment venues
The Jefferson County Department of Health has extended closures of "high-risk" entertainment venues in the state's most populous county as those types of businesses can begin opening in the rest of the state.
"Even though things have been opening up, it does not mean that things are better in our community in terms of the spread of COVID-19," Jefferson County Health Officer Dr. Mark Wilson said Friday. "In fact, I would say it may be more dangerous now to let down your guard than it has been ever since this pandemic began."
The extended closures in Jefferson County's updated health order apply to night clubs, concert venues, theaters, performing arts centers, tourist attractions like museums and planetariums, racetracks, adult entertainment venues, casinos and bingo halls, among others.
"Other than those entertainment venues, this order is the same as the statewide order that was issued yesterday," Wilson said.
Jefferson County's order remains in place until June 6.
Gov. Kay Ivey's amended safer-at-home order, issued Thursday, allows those businesses to reopen with social-distancing restrictions and sanitation requirements statewide.
"The reason we are doing this is that we are continuing to see increases in cases of COVID-19 per day in Jefferson County," Wilson said. "They have been trending up since that last order was issued statewide on May 8."
Wilson said current COVID-19 hospitalizations have also increased from 103 to 130 since the state's more restrictive stay-at-home and safer-at-home orders were lifted earlier this month.
"We want to stay ahead of it and not get to the point where they are overrun," Wilson said.
In Montgomery County, hospitals are facing a dire shortage of intensive-care beds as cases there have more than doubled since the beginning of the month.
Jefferson County and Mobile County, which have their own autonomous health departments, have the authority to issue more stringent public health orders.
Wilson said he received approval from State Health Officer Dr. Scott Harris to issue the new order. The governor said Thursday that she would support Mobile and Jefferson County should the issue more stringent orders.
The Jefferson County health officer continued to encourage residents to wear face masks or another face covering while out in public.
"We all need to protect each other," Wilson said.
Print this piece
Ag commissioner concerned about collapsing beef prices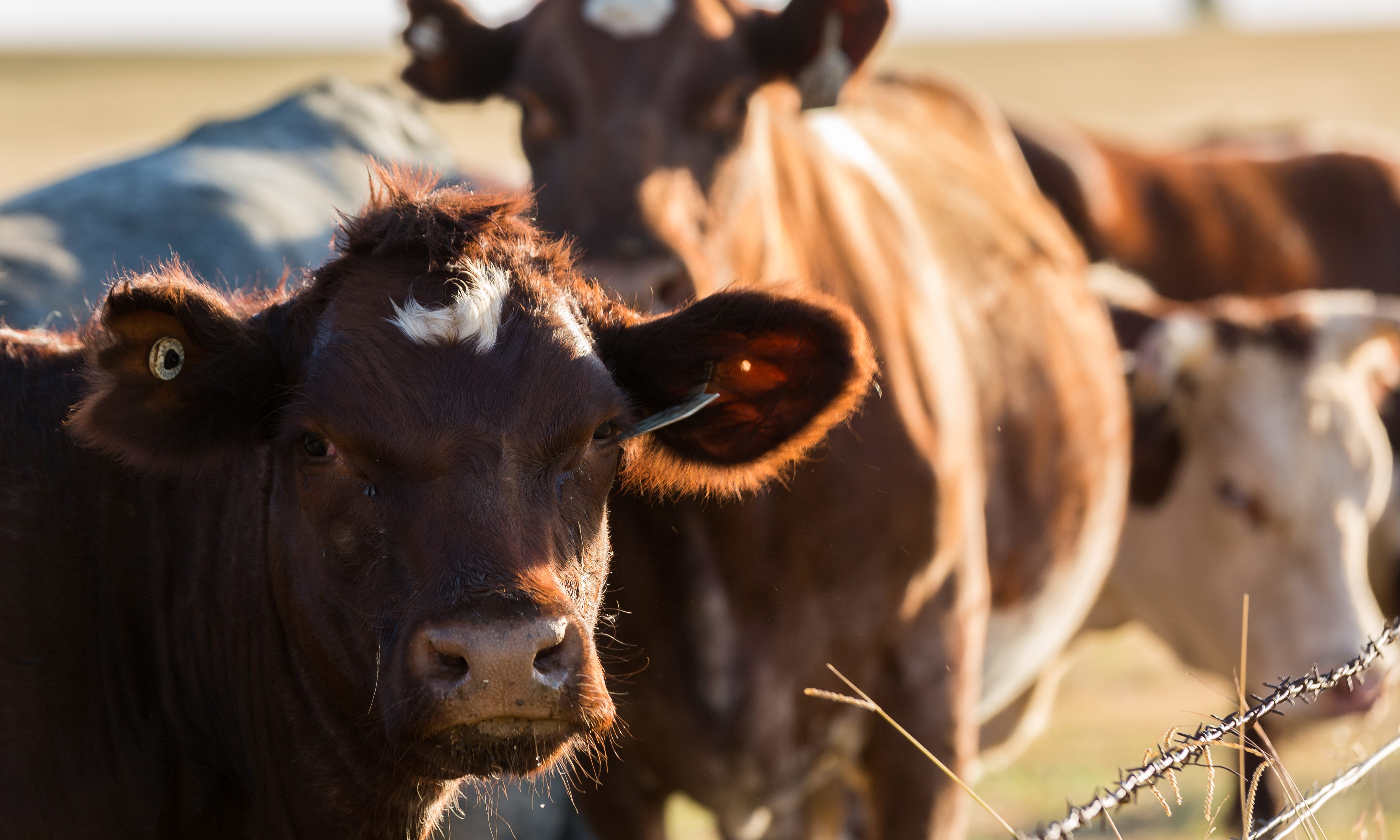 Alabama Department of Agriculture and Industries Commissioner Rick Pate (R) is concerned about dropping cattle prices and the impact that that is having on Alabama's farmers and ranchers.
"We have been very dialed into the crisis Alabama Cattle Producers are up against," Pate told the Alabama Political Reporter. "We will continue to closely monitor this dire situation and the market impact it is having on Alabama's cattle farmers . . . as well as consumers."
"After I was contacted by a number of Alabama's stockyards and Cattle producers expressing concern with regards to market inconsistencies and increased consumer prices…… I wrote a letter to Senators Shelby and Jones requesting that they join in on a push for an investigation of the meat packing industry," Pate said. "I am encouraged by the support we are getting from both Jones and Shelby. It's also great to see Alabama Producers joining in together in an effort to formulate a strategy to address the current situation."
Commissioner Pate shared the April 6 letter.
"Over the last five days, I have been contacted by many stockyards and cattle producers concerning the seemingly inconsistent drastic reduction in futures prices for cattle while at the same time consumers are purchasing more beef at grocery stores than at any time in recent memory and at the same time grocery store shelves are empty of beef," Pate wrote the Senators. "There is concern from many in the cattle industry that the large meat packing companies are manipulating markets to put cattle produces and local stockyards at a disadvantage during a national crisis. Due to depressed cattle prices and uncertainty over cattle prices multiple stockyards will not conduct business this week."
"I understands that Senators Chuck Grassley of Iowa and Mike Rounds of South Dakota have recently asked the U.S. Department of Justice and other federal agencies to investigate whether the large packing companies are manipulating beef markets to fix prices at a level that negatively impacts beef producers," Pate wrote. "I urge you to join your fellow senators in calling for this investigation to make certain that Alabama cattle producers are not suffering from artificially low beef prices."
COVID-19 has impacted many areas of our lives. That includes at the grocery store where selection of beef, pork, and chicken products can be a hit and miss proposition for shoppers due to hoarders and to less cattle, hogs, and chicken being killed because of slaughterhouses suffering high absenteeism due to COVID-19. The big four major packers: Tyson Foods, Cargill/Excel, J.B.S. Swift, and National Beef process over 80 percent of the cattle. When their daily productions dropped there was an oversized effect on cash and futures markets, because of the lack of competition and because 70 percent of the cattle they process are forward contracted. If a feedlot was not forward contracted they often could not sell their cattle at any price.
The spot market or cash market generally determines live cattle prices. Some in the industry have accused the big four meatpackers of engaging in an "allied strategy" to manipulate the spot market so that the four major companies can profit at the expense of farmers and ranchers.
Sen. Grassley praised President Donald J. Trump's recent call for an investigation into possible anticompetitive behavior in the beef industry. Last month, Grassley lodged a similar request with the Departments of Justice and Agriculture.
"While consumers are facing record-level prices at the meat counter, America's Beef producers are being forced to sell their cattle to meatpackers at a loss, if they can sell them at all," Sen. Grassley said. "Consolidation in the meatpacking industry has exacerbated the market pain on both sides of the supply chain, and producers and consumers need to know whether unfair business practices by packers are to blame."
"I've called on the Trump administration to look into unfair or anticompetitive practices and I'm grateful that President Trump has made this issue a priority," Grassley added. "USDA is looking into unfair pricing practices. DOJ must also examine if any collusion within the packing industry has taken place in violation of our antitrust laws."
Grassley has long raised concerns about consolidation in the meatpacking industry and pressed USDA to protect independent producers.
The National Cattlemen's Beef Association recently called for an investigation into the business practices that lead to unfair marketplace for beef producers. R-CALF filed suit against the Big Four packers last year alleging that the four companies are engaging in an "allied strategy" in defiance of U.S. anti-trust law.
Rick Pate is a cattle rancher in Lowndes County. The Pate family has raised Charolais beef cattle in Alabama for decades.
(Original writing and research by Montgomery area writer Amy McGhee contributed to this report. McGhee's parents have a Black Angus beef cattle farm in Tennessee.)
Print this piece