League of Women Voters of Alabama sue over voting amid COVID-19 pandemic
The League of Women Voters of Alabama on Thursday filed a lawsuit against Gov. Kay Ivey, Secretary of State John Merrill and several Montgomery County election officials asking the court to expand Alabama's absentee voting and relax other voting measures amid the COVID-19 outbreak. 
The nonprofit is joined in the suit by 10 plaintiffs who range in age from 60 to 75, many of whom have medical conditions that put them at greater risk for serious complications or death from COVID-19. 
"Voting is a right, not a privilege, and elections must be safe, accessible, and fairly administered," the League of Women Voters of Alabama said in a press release Thursday. "Alabama's Constitution specifically requires that the right to vote be protected in times of 'tumult,' clearly including the current pandemic." 
Currently, to vote absentee in Alabama, a person must send a copy of their photo ID and have their ballot signed by a notary or two adults. The lawsuit asks the court to require state officials to use emergency powers to waive the notary or witness requirement, the requirement to supply a copy of a photo ID and to extend no-excuse absentee voting into the fall. 
Among the plaintiffs is Ardis Albany, 73, of Jefferson County who has an artificial aortic valve, according to the lawsuit. 
"Because she fears exposing herself to COVID-19 infection, Ms. Albany has already applied for an absentee ballot for the November 3, 2020, general election," the complaint states. "Her application checked the box for being out of county on election day, and she is prepared to leave Jefferson County on election day if necessary to vote an absentee ballot." 
Another plaintiff, 63-year-old Lucinda Livingston of Montgomery County suffers from heart and lung problems and has been sequestered at home since March 17, where she lives with her grandson, who's under the age of five, according to the complaint. 
"She fears acquiring COVID-19, given her physiological pre-morbidity, and she fears spreading the virus to her grandson at home," the complaint states. "She has never voted an absentee ballot, but she wishes to do so in the elections held in 2020. She does not have a scanner in her home, cannot make a copy of her photo ID, and has no way safely to get her absentee ballot notarized or signed by two witnesses." 
In response to the COVID-19 outbreak, Gov. Ivey pushed the Republican runoff election back until July 14. Although Merrill has allowed those who may be concerned about voting in person in the runoff to vote absentee by checking a box on the ballot that reads "I have a physical illness or infirmity which prevents my attendance at the polls."
Merril has not extended that offer for voters in the municipal and presidential elections in November, however. 
Meanwhile, the number of confirmed COVID-19 cases in Alabama continue to rise, while testing for the virus has remained relatively flat in recent weeks. 
"We're extraordinarily concerned about the numbers that we have been seeing," said Alabama State Health Officer Dr. Scott Harris, speaking during a press briefing Thursday. 
Harris said the department continues to see community spread of the virus and have identified several hotspots. He's concerned that the public isn't taking the virus seriously or following recommendations to wear masks in public and maintain social distancing, he said Thursday. 
"One hundred years ago the nonpartisan League of Women Voters was founded to protect and preserve the right to vote and the integrity of the electoral process," said Barbara Caddell, President of the League of Women Voters of Alabama, in a statement. "The unexpected risks posed by the novel coronavirus SARS-CoV-2 (COVID19) challenge our election system to the utmost.  Today, we ask that Alabama's courts use Alabama's laws to make it safe and possible for all citizens to vote."
The League of Woman Voters of Alabama's lawsuit is similar to a suit by the Southern Poverty Law Center, the NAACP Legal Defense Fund and Alabama Disabilities Advocacy Program which asks the court to require state officials to implement curbside voting for at-risk citizens during the coronavirus pandemic and to remove requirements for certain voter IDs and witnesses requirements.
The U.S. Department of Justice on Tuesday filed a brief in that suit that states the department doesn't believe Alabama's law that requires witnesses for absentee ballots violates the Voting Rights Act.
Tuberville should release fraud victims from NDAs, Sessions says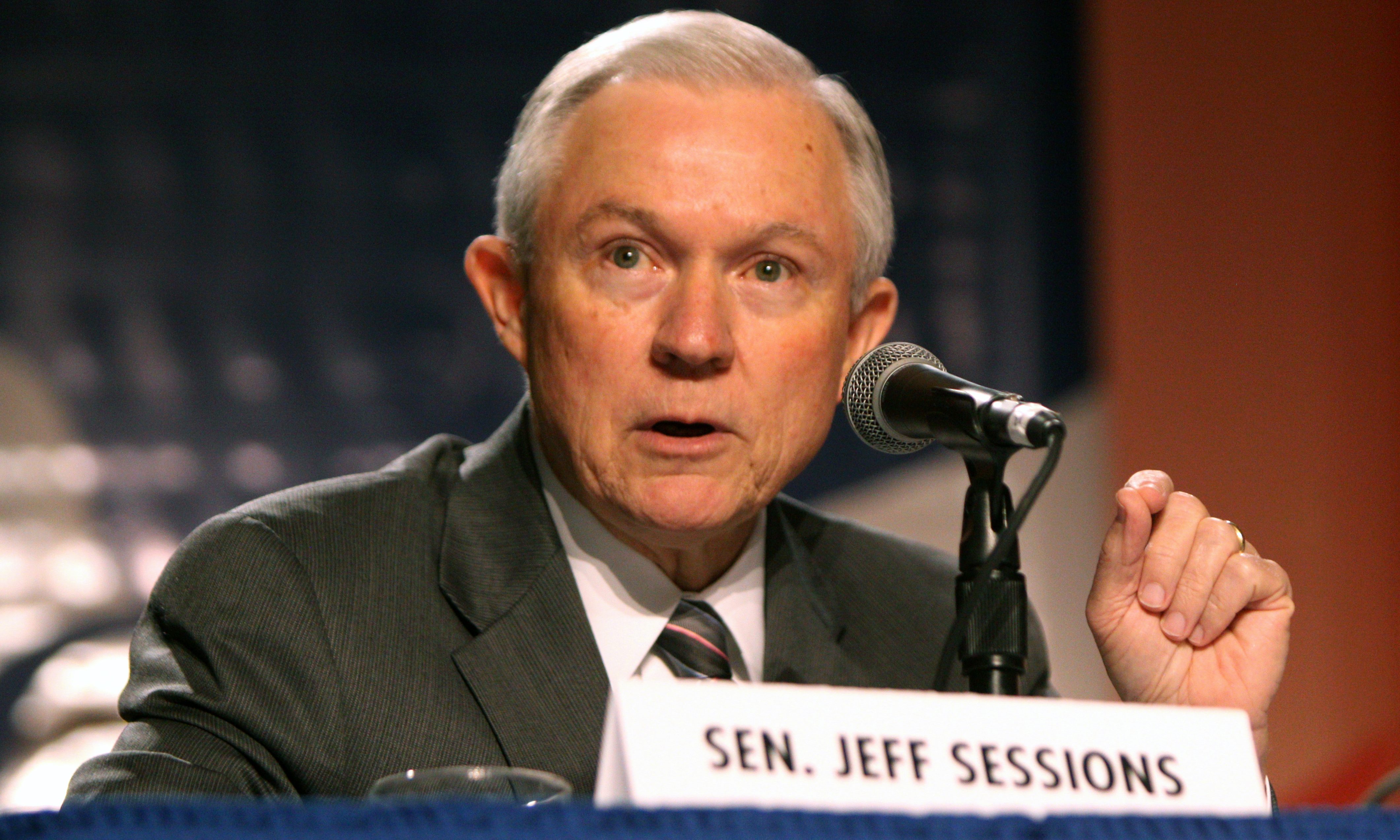 GOP Senate candidate and former U.S. Sen. Jeff Sessions on Monday called on his primary opponent, former Auburn football head coach Tommy Tuberville, to release victims of a fraud scheme from non-disclosure agreements they signed as part of a court settlement.
"If Tommy Tuberville has nothing to hide, why does he continue to refuse to release the victims from the secrecy agreements that he made them sign, so that they could share exactly what happened?" Sessions said. "Tuberville and his lawyers must release the victims immediately, so we can get the full truth about this issue. Tommy's hedge fund scheme bilked investors out of large sums of money, and now he's trying to gag the victims to keep them quiet — and hope that Alabama voters don't notice."
Following the end of his coaching tenure at Auburn, Tuberville and former Lehman Brothers broker John David Stroud formed a hedge fund, which later went broke, costing the investors to lose their investments. Stroud went to prison and some investors sued Tuberville, who maintains he was the biggest victim of the fraud.
"If Tuberville was truly just an innocent investor and victim of the fraudulent hedge fund, as his campaign handlers now claim, why did he hand out business cards calling himself the 'managing partner' of the firm?" Sessions asked. "Why did the hedge fund's offering documents that he gave to potential investors say that he was personally 'responsible for the investment direction, capital raising, and the day-to-day oversight of business decisions' of the fraudulent hedge fund? We need to know exactly what happened, and Tuberville must immediately give a full accounting of his scandals."
Sessions has made the case that he is the known and vetted candidate and will be best able to withstand an onslaught of negative ads from Democrats who want to hold on to Democratic Sen. Doug Jones' Senate seat, which some analysts view as the most vulnerable seat in the 2020 election and a key pickup if Republicans hope to hold their narrow Senate majority.
"If this is just coming out now, we have to wonder what other skeletons are hiding in Tommy Tuberville's closet," Sessions said. "The truth is that he's an unvetted candidate, and Alabama voters can't afford to send a question mark into the race against Doug Jones and the millions of dollars of out-of-state money at his disposal."
According to The New York Times' reporting and court documents, the victims include a married couple from Wetumpka, a bookkeeper and a retired teacher, who invested $800,000 with TS Capital. The other victims include a married couple from Auburn, who transferred over $100,000 from their retirement accounts to invest with TS Capital.
After more than a year of fighting the lawsuit, Tuberville settled the case by paying a secret amount. All the parties involved signed non-disclosure agreements that prohibit them from speaking about the fraud allegations.
The Sessions campaign claims that it appears that none of the victims were made whole. "Meanwhile, Tuberville filmed videos for ESPN, bragging about his house on the white, sandy beaches of Florida," the Sessions campaign said in a parting shot.
Tuberville and Sessions are running in the Republican primary runoff on July 14. The winner will then face Jones in the Nov. 3 general election. Tuberville had the most votes in the March 3 Republican primary and has led Sessions in polling throughout the runoff race.