While Montgomery County and the River Region of Central Alabama remain the top area of concern for state officials responding to COVID-19, Tuscaloosa County is showing signs of a worsening outbreak as cases and hospitalizations spike.
"We have entered into a danger zone," said Tuscaloosa Mayor Walt Maddox in an interview. "And if we continue to see trends of doubling hospitalizations over the next week, then we probably enter into an area where Montgomery is currently at. The good news is that we're handling this. The bad news will be if the trend continues to rise."
Over the past thirteen days, the number of COVID-19 cases in Tuscaloosa County has more than doubled from 345 on May 17 to 699 as of Friday evening. During the early months of the pandemic, Tuscaloosa saw relatively stable case increases, a trend that broke about two weeks ago. According to The New York Times's analysis of COVID-19 data, Tuscaloosa has one of the fastest-growing outbreaks in the country.
Testing has also increased in Tuscaloosa County, but the percent of tests that are positive in the county over the last seven days, on average, is about 10 percent, up from as low as 2 percent in early May.
Many of the new cases in Tuscaloosa have been connected through contact tracing to institutional settings, Maddox said, including nursing homes, the metro jail and the state's Mary Starke Harper Geriatric Psychiatric Center, where at least two patients have died.
"Those are the main drivers in what we're seeing," Maddox said.
But contact tracing has also found that, in at least one case, the virus entered a facility through an asymptomatic carrier, showing that community transmission of the virus is ongoing, in many cases unnoticed, and is affecting more vulnerable populations like those in long-term care facilities and jails.
"That to me is kind of getting into what the public needs to know," Maddox said. "We have to continue to apply common sense. That means wearing a mask when going out in public, practicing social distancing and assuming that everyone that you come in contact with is a potential carrier."
State Health Officer Scott Harris echoed that plea Thursday.
"Some of those are outbreaks," Harris said of counties with rising cases. "And yet again, those are still attributable to community spread. The people in the nursing home didn't go out in the community and catch it. Someone brought it into them, presumably, and so there has to be transmission going on in the community for that to happen. We need to find a way to get people to take seriously these social-distancing guidelines."
But hospitalizations — a more precise, though delayed, indicator — show an even more worrisome trend.
At DCH Health, the main hospital system in Tuscaloosa County, the number of COVID-19 positive inpatients more than doubled in a week's time from 36 on May 22 to 83 as of Friday afternoon.
"In Tuscaloosa, we took early action, and it's given us the ability to deal with the higher number of coronavirus cases and hospitalizations," Maddox said. "At this point, we are at the ability to manage what we're facing."
As of Friday, 74 of DCH Health's ICUs are in use — including both COVID and non-COVID patients — which would exceed the hospital system's typical ICU bed capacity had it not expanded its capacity.
Hospital officials, including those in Tuscaloosa and Montgomery, have been clear to say that they are still able to treat additional patients, though the hospitals are under strain.
Twenty-two of the patients in ICUs are COVID-19 patients, according to the hospital system. Twelve of the patients who have tested positive for COVID-19 are on ventilators. But there remain 52 others who are hospitalized pending tests for COVID-19. Eleven of those are in ICUs, the hospital reported Friday afternoon.
In total, DCH Health System has 90 ICU beds available, after adding ICU bed capacity by retrofitting hospital rooms. Normally there are only 72 ICU rooms between DCH's main hospital in Tuscaloosa and its smaller hospital in neighboring Northport. Eighteen hospital rooms were adapted for ICU use to increase capacity.
The number of COVID-positive patients in ICUs has also doubled from May 22. There are also more patients pending test results in ICUs in Tuscaloosa than on May 22.
Like many hospital systems in Alabama, DCH also serves surrounding counties without adequate health care infrastructure. Neighboring Greene and Hale counties — part of Alabama's Black Belt region — have among the highest per capita case rates in Alabama at 1,147 cases per 100,000 people and 1,051 cases per 100,000 people, respectively.
Though the situation in Tuscaloosa County is not as immediately dire as in Montgomery, Maddox said he is concerned that Tuscaloosa could soon be in a situation similar to Montgomery and the River Region, where hospitals temporarily ran out of formal ICU beds.
As of Friday, Montgomery Mayor Steven Reed said about 4 percent of area hospitals' ICU beds were available.
"I want to make sure I emphasize to you, while we do have a shortage of beds and we are reaching a dangerous capacity load in ICUs, there is room to treat people who are sick," Reed said.
Meanwhile, case counts in Montgomery continue to rise.
"Unfortunately our numbers have not plateaued, but are significantly increasing," Reed said, adding that "more testing does not mean that we should see patients in worse conditions with fewer ICU beds."
Maddox urged all residents to abide by social-distancing recommendations and wear masks.
"The stage that we're entering into now," Maddox said, "it's going to be more on the individual than ever before. By doing the smart things, they can protect themselves, they can protect their family members, they can protect their community, they can save jobs, and they can help us get out of this sooner rather than later. And that would be my message to everyone. Let's continue to do the smart things. If we do that, we will reclaim our lives."
Two more Alabama inmates die after testing positive for COVID-19
The two additional deaths bring the total number of inmate deaths after positive test results to 12.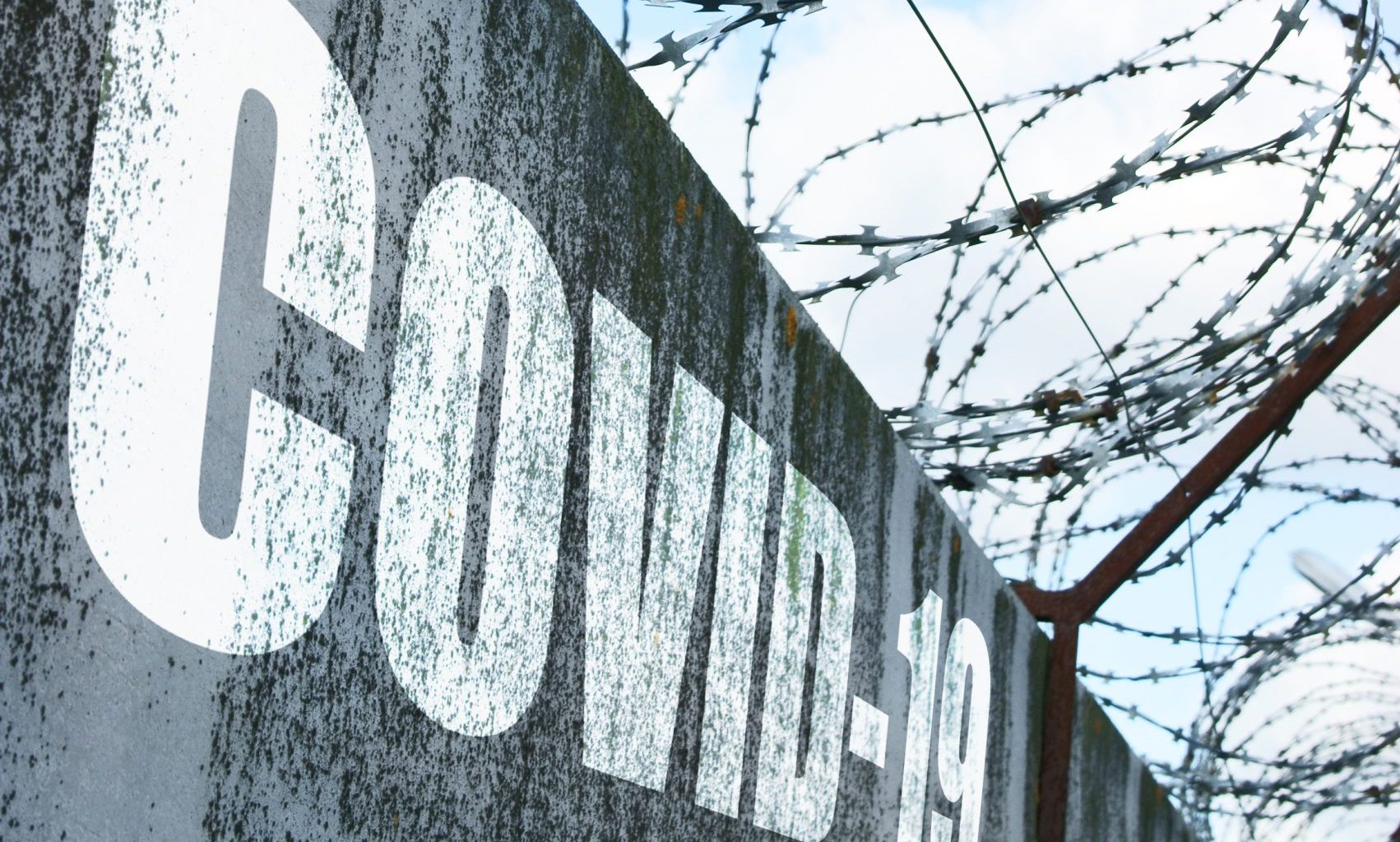 Two more inmates in Alabama prisons have died after testing positive for COVID-19, according to the Alabama Department of Corrections, bringing the total number of inmate deaths after positive test results to 12.
ADOC also announced Monday that 32 more inmates and eight prison workers have tested positive for coronavirus, making Monday's update the largest single-day tally of new cases and deaths.
Lavaris Evans, 31, of Birmingham who was serving at Easterling Correctional Facility died Sunday after testing positive for COVID-19, according to ADOC. He had no other underlying medical conditions, according to the department.
Barry Stewart Foy, 57, who was serving at Staton Correctional Facility, where he was housed in the infirmary because of multiple health problems, also died after testing positive for COVID-19, according to ADOC.
Foy was tested for coronavirus on June 11 after being exposed to another inmate in the infirmary who tested positive. He was taken to a local hospital on June 20, where he later died.
Sharon Evans, Lavaris Evans's wife, speaking to APR by phone on June 26, which was 16 days before his death, described what she was able to learn about her husband's condition and of the last time she spoke to him.
"One of his friends, another inmate, said that he was so unresponsive he couldn't even walk. He fell out. They allowed him to just lay in bed for four or five days, and no aid rendered," Evans said.
Correctional officers placed her husband in a single cell, Evans said, a practice the department has used in the past to isolate a person who is suspected of having coronavirus to quarantine them away from others.
When his friend went to check on him in that single cell, her husband was unable to stand and walk to get his food, Evans said the inmate told her. It was that other inmate that informed Evans of her husband's conditions after days of her trying unsuccessfully to get some word from prison administrators, she said.
APR's attempts to contact the inmate who knew Lavaris were unsuccessful.
"They gave me the runaround. They hung up on me. They left me on hold for long periods of time. They gave me a name of a person to contact within the facility, and I found out later that person no longer works there," Evans said.
Evans said the last time she spoke to her husband was on June 16, and it was clear something was wrong.
"He said that he woke up in a sweat. He was very weak, like his body was so heavy, and he was short of breath. He couldn't even make a complete sentence," Evans said. "He kept trying to say 'I love you. Just know that I love you.' And I'm like, 'No. Stop saying that,' as if it was going to be his last time speaking with me."
Evans said he started coughing and sounded as if he was throwing up "and then he dropped the phone and that was the last I heard from him. I'm nervous now because I don't know anything," Evans told a reporter more than two weeks before his death.
An APR reporter reached out to an ADOC spokeswoman on June 26 and asked that a prison administrator call Evans to update her on her husband's whereabouts and condition, and the spokeswoman said that she would make that effort.
Evans said that she never heard from anyone at ADOC, but that another family member of her husband was able to learn from prison staff that he was taken to a local hospital some time after she spoke to him on June 16, but the family member got no other information on his condition.
Evans told APR in a message July 9 that an inmate told her that her husband's condition was worsening, that he had tested positive for COVID-19, was having heart problems and had pneumonia.
Lavaris Evans was tested for COVID-19 at Easterling prison on June 23, according to ADOC'S press release Monday. That would have been seven days after his last conversation with his wife. The department said he was tested after he began exhibiting symptoms of coronavirus.
"Evans did not suffer from any known preexisting health conditions. He was transferred to a local hospital for additional care on June 25 after his condition began to decline and returned a second positive test result for COVID-19 while at the hospital. Evans remained under the care of the hospital until his passing," ADOC said in the release.
Twenty-six of the 34 new confirmed coronavirus cases among inmates Monday are at St. Clair Correctional Facility, where on Monday a total of 29 inmates and 10 workers had tested positive for the virus since the pandemic began.
Four more inmates at Easterling prison and four at Bullock Correctional Facility have also tested positive for COVID-19.
Five more workers at Kilby Correctional Facility have confirmed cases of the virus, bringing the total among staff there to 25. Two workers at Easterling prison also self-reported positive test results, as did a worker at Bibb Correctional Facility.
Two workers at the Julia Tutwiler Prison for Woman previously died after testing positive for COVID-19. As of Monday, there have been 100 confirmed COVID-29 cases among inmates in Alabama, and 203 prison workers self-reported positive test results.
As the death toll and surging COVID-19 cases among inmates and staff continue, the department recently announced plans to ramp up testing, but for early proponents of expanded testing in state prisons, the move comes too late, and a lack of a detailed plan is troubling, they say.
ADOC on July 9 announced plans to start more broadly testing inmates and staff.
"The ADOC's ultimate goal is to, over time, test every inmate across the correctional system for COVID-19," according to a department press release.
Inmates are currently tested for coronavirus upon intake, when exhibiting symptoms of the virus and before medical appointments and procedures at local hospitals. Prison workers are asked to self-report positive COVID-19 test results.
ADOC said in the release last week that the next phase of expanded COVID-19 testing, "which will begin in the near future," includes testing those inmates who are "most medically vulnerable," and the department plans to test all inmates prior to release.
The department is also "working to develop a comprehensive plan and timeline" to provide staff with free testing "on a yet-to-be determined schedule."
"The ADOC's Office of Health Services (OHS) is working with community partners to develop both fixed and mobile testing sites and provide necessary logistical support," the department's press release states.
Asked Friday why plans for expanded testing of inmates and staff aren't already finalized and ready to implement, ADOC spokeswoman Samantha Rose in a message said that the department's Pandemic Continuity of Operations Plan is a "living" plan and is "regularly updated with new protocols, learnings, and actionable information based on the latest available data."
Rose also said that COVID-19 testing capabilities "were extremely limited from March – May. This issue was not specific to Alabama, nor specific to correctional systems."
Testing resources have expanded since the start of the pandemic, and so to have ADOC's testing capabilities, Rose said.
"Given the fluid nature of COVID-19 and the now greater availability of testing resources, the expansion of our testing protocols — as indicated in our release — requires strategic implementation in order to achieve success as it relates to further containing the spread of the disease, which is the primary purpose. We fully intend to steward the taxpayer dollars funding this initiative thoughtfully to ensure we deliver appropriate available medical resources to our inmates and staff members," Rose continued.
APR asked how long it might take for ADOC to begin the next phase of expanded testing, and Rose responded that the department will provide more information on the expanded testing strategy "and associated timelines related to its incremental implementation, in the near future."
As of Monday, 535 of the state's approximately 21,000 inmates had been tested for COVID-19, according to ADOC.
Dillon Nettles, a policy analyst at ACLU of Alabama, said in a message to APR on Monday that ADOC's announcement of expanded testing is only as good as the plan and protocols in place to implement it.
"None have been disclosed or provided in detail. While several other states have forged ahead with mass testing of people in custody and staffers, ADOC seemingly has no plan for how they will execute testing at scale and adequately distance individuals who have been tested from those who have not," Nettles said.
"The first COVID-19 patient in ADOC custody passed away nearly three months ago and in recent weeks two prison staffers have also died," Nettles continued. "Mitigating this crisis as it has spread to our prisons is a responsibility that falls squarely upon Commissioner Dunn and ADOC leadership. They have yet to address it with the urgent and life-preserving response it demands."