State Rep. Will Dismukes says mask order is "a ridiculous crock"
Several Republican lawmakers have not taken kindly to Alabama Gov. Kay Ivey's decision to issue a statewide mask order. This is being done to slow the spread of the coronavirus, which is ravaging the state, but State Rep. Will Dismukes, R-Prattville, dismissed the idea as "the dumbest thing that could be done."
"The statewide mask implementation is the dumbest thing that could be done besides shutting the state down," Dismukes claimed. "Here is just a couple reasons why," Dismukes wrote on social media. "As I have been watching people wear their mask, a vast majority do not wear them correctly. So that makes it pointless."
"One of the main things we are told is, wash your hands and don't touch your face," Dismukes continued. "The majority of people who wear a mask are touching their face far more than if they didn't wear one at all."
Dismukes said the mask requirement is a "ridiculous crock."
Former State Rep. Mack Butler, R-Rainbow City, also questioned whether the governor has the legal authority to even issue the order.
"While it may be a smart move, in my opinion anything not passed by the legislature is only a suggestion and does not have the weight of law," Butler said. "You can not force healthy people to wear a mask, and in my opinion if this were passed by the legislature, they can really only control state property and not private property."
"Also the government cannot decide what goods, services, venues etc. are essential," Butler added. "Only we the people can do such and we have had that right since 1776."
"I'm always against overreach of any kind even when it's a good idea," Butler said. "Government is supposed to protect your rights. Private property owners (businesses) are well within their rights to require you to wear a mask while on their property. I would have no issue had she stood up there and strongly requested everyone to wear a mask but to invent a law is never right. I predict a judge would quickly drop any charges. We have 3 branches of government for a reason."
Lt. Governor Will Ainsworth similarly expressed reservations with the statewide mask order.
"Issuing a statewide face mask mandate, however, is an overstep that infringes upon the property rights of business owners and the ability of individuals to make their own health decisions," Ainsworth said. "In addition, it imposes a one-size-fits-all, big government requirement on counties that currently have low to moderate infection rates and little need for such a mandate."
"Masks should be worn to combat further outbreaks, and while I admire Gov. Ivey's leadership and her on-going efforts, I also believe a statewide order is the wrong way to go about encouraging their use," Ainsworth said.
In March, the Governor shut down the Alabama economy to slow the spread of the coronavirus. By April 30, a growing number of people were panicked about the economic impact of the shutdowns, so the governor ordered the gradual reopening of the economy.
Since Memorial Day weekend, the number of coronavirus cases has grown tremendously. From March 20 to May 10, the state of Alabama had diagnosed a total of 9,889 COVID-19 cases (52 days). The next ten thousand cases were diagnosed between May 9 and June 7 (28 days).
The state broke 30,000 cases on June 22 (15 days), 40,000 cases on July 1 (9 days) and 50,000 cases on July 11 (10 days). On Wednesday, the Alabama Department of Public Health announced that the state had reached 58,225 cases. 32,073 of those cases are still active.
ADPH reports that 1,183 Alabamians have died from COVID-19 already and the department is investigating another 28 probable COVID-19 deaths. More than half of Alabama's COVID-19 deaths have come since that Memorial Day weekend and the reopening of the Alabama economy.
Despite the risk, the state plans on reopening schools next month.
The state remains under a statewide "safer-at-home" order. Citizens are advised to please stay home whenever possible, wash hands frequently, wear a mask or a cloth face covering when out in public, avoid situations where you might be in crowds or within six feet of other people not in your immediate household, and to be aware of the symptoms of COVID-19.
AARP Alabama asks for details on $50 million federal COVID-19 aid to nursing homes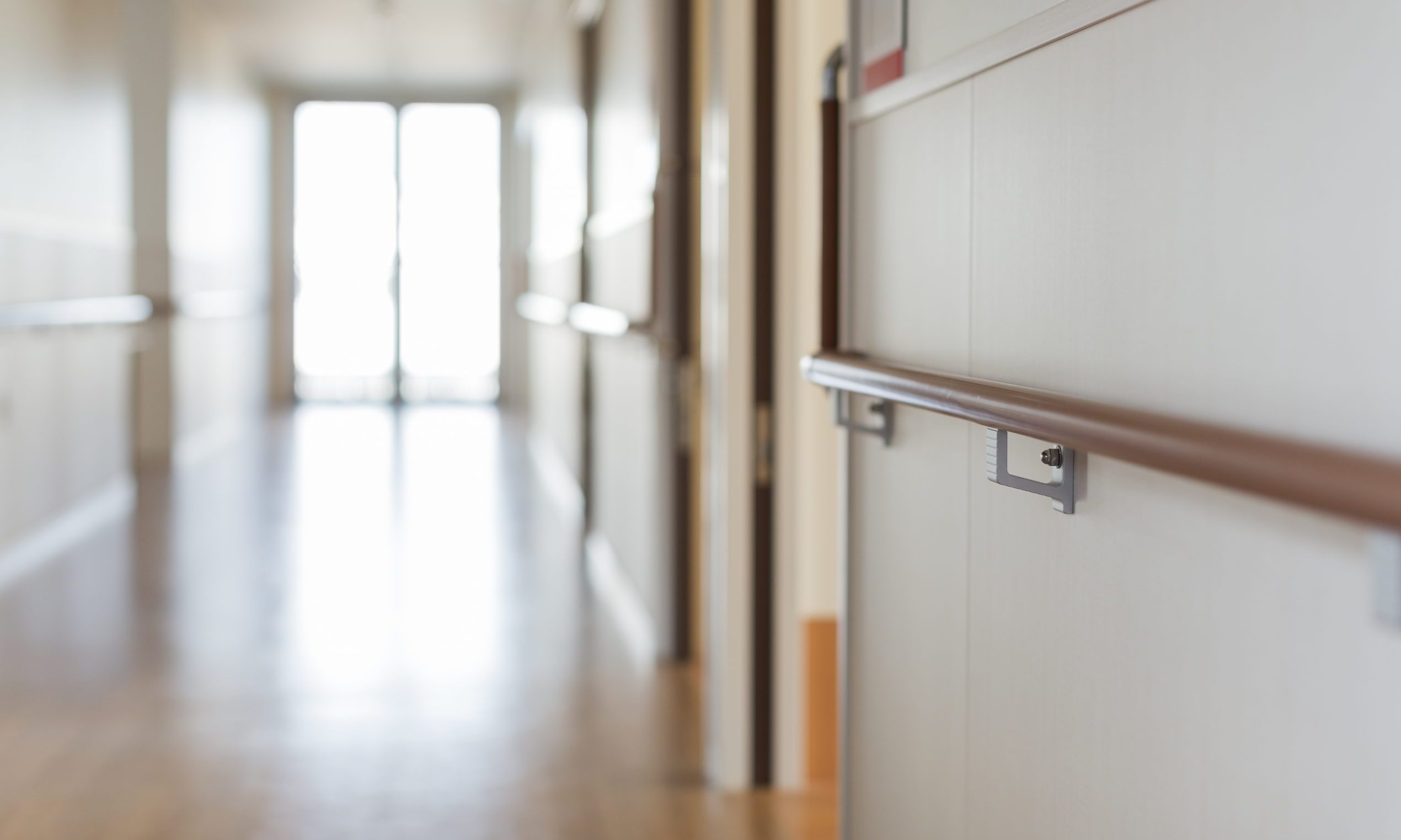 The Alabama chapter of AARP is asking the state to ensure federal coronavirus relief funds are spent wisely and in the open. Gov. Kay Ivey on Friday announced $50 million in grants would go to state nursing homes to aid in the fight against COVID-19.
Candi Williams, AARP's Alabama state director, told APR on Monday that the organization, which advocates for the elderly, wants a better understanding of how that money will be spent and to ensure some is spent for ongoing COVID-19 testing.
A spokesman for the Alabama Nursing Home Association says details on how the money can be spent is already publicly available, however, and Ivey in early June announced the award of $18.27 million in federal CARES Act funds to be spent toward regular nursing home COVID-19 testing.
"What we're looking for is specifics on how it will be used, and we want those specifics to be made publicly available," Williams said.
Ivey on Friday said the money is to be administered by the Alabama Nursing Home Association Education Foundation. The Alabama Hospital Association is to administer up to $50 million in grants to state hospitals through another program.
"This allocation of up to $50 million will be for operational costs that are COVID-19 related, such as PPE, cleaning, personnel costs and other costs incurred related to the pandemic," Ivey's office said in a press release Friday.
"In partnership with the state of Alabama, the Alabama Nursing Home Association Education Foundation will administer the funds fairly and impartially on behalf of the people of Alabama, for all of Alabama's nursing home facilities," the statement goes on to say.
Williams said the public deserves to know how the federal funds will be used, and said Ivey's office hasn't yet signaled whether those details will be made public.
Ivey's office, through a spokeswoman, declined to comment, and referred a reporter to the Alabama Nursing Home Association.
John Matson, communications director for the Alabama Nursing Home Association, told APR that AARP Alabama need only read the memorandum of understanding published along with Ivey's announcement about the grants on Friday to see how the money must be spent.
According to the memorandum, the Alabama Nursing Home Association Education Foundation can only disburse the funds to nursing homes "for the purposes of responding to or mitigating the COVID-19 public health emergency" and details what facilities must do to receive the money.
Among the requirements, nursing homes in their applications must provide supporting documentation, which can include invoices, purchase orders, payroll records and financial records, according to the memorandum. The foundation must also provide the Alabama Finance Director's Office with a detailed report on the 15th of each month noting how the money was spent, according to the document.
"I think it would be helpful for them to read that," Matson said, referring to AARP Alabama and the memorandum of understanding.
AARP Alabama is also asking that the money be used for ongoing and methodical testing of all residents and staff in the state's long-term care facilities.
"We've seen across the country that testing can be hit or miss, and testing frequency can vary," Williams said. "We've seen in other states where that has helped curb the loss of life and helps protect residents."
Matson noted that Ivey in early June also announced a separate $18.27 million in federal CARES Act funds to be spent toward regular nursing home COVID-19 testing and "proactive surveillance" through the end of the calendar year, which is also being administered by the Alabama Nursing Home Association Education Foundation.
Alabama's long-term care ombudsmen, who are tasked with protecting residents' rights and investigating health and safety concerns, have been largely banned from entering Alabama's long-term care facilities since early on in the pandemic when the facilities ended visitations to help prevent the spread of the virus.
Williams said AARP would also like to see the safe reentry of ombudsmen into state facilities and for those details to be included in a publicly-released plan.
"We also have been advocating for transparency and real-time data about the COVID cases and death in Alabama nursing homes and long-term care facilities. That continues to be a struggle," Williams said.
The Centers for Medicare and Medicaid Services is collecting that state data, but it's weeks old by the time it's published on the federal agency's website, Williams said.
"Having that information would help us protect the residents, staff and surrounding communities, but also making sure families have that information," Williams said.
The Alabama Department of Public Health has declined to release county-level or facility-level details on coronavirus in long-term care facilities and nursing homes, citing privacy concerns. Many other states do release that information, however.
According to CMS, there have been 3,841 confirmed COVID-19 cases and 562 deaths among residents in Alabama nursing homes as of July 26. AARP Alabama said COVID-19 deaths of nursing home residents make up approximately 42 percent of the state's total coronavirus deaths.