Nearly 20 Alabamians per day died from COVID-19 in July
The state is entering August and pending schools reopening with 48,346 actively infected people living in the state — not counting the thousands or even tens of thousands who are infected and have not yet been diagnosed.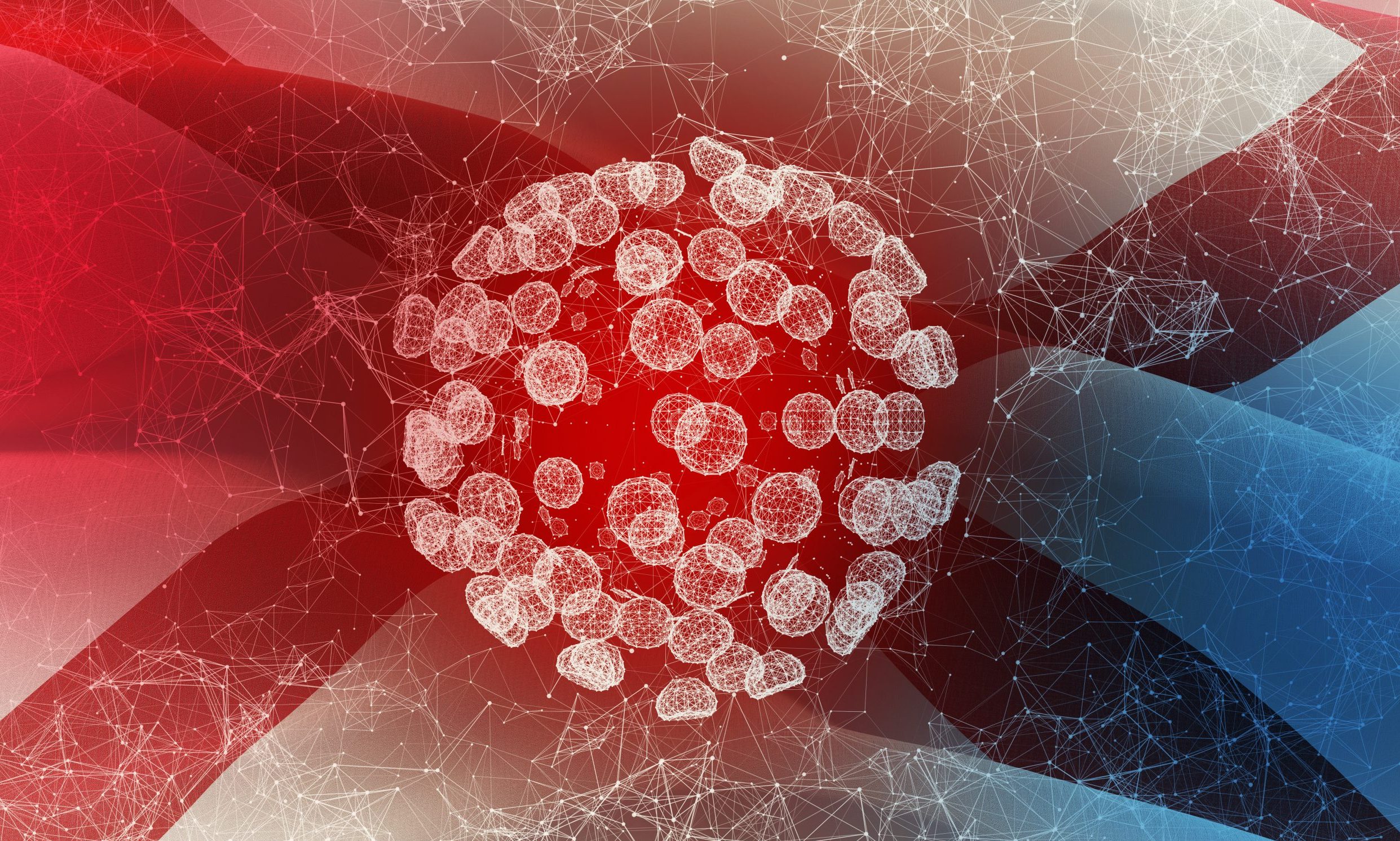 The Alabama Department of Public Health reported Friday that another 15 Alabamians had died by the last day of the month, raising the number of confirmed COVID-19 deaths in the state to 1,531. July was by far the worst month of the pandemic in Alabama — with 605 Alabamians dying from the virus.
The high death toll in July translates into a rate of 19.52 deaths per day over the course of the month. At least 299 of the 605 deaths in July occurred in the last two weeks of the month — a rate of 21.36 deaths per day.
The state of Alabama entered the month with 37,536 diagnosed cases of coronavirus combined for March through June. Many of those cases had long since recovered. A largely apathetic public ignored all the warnings and insisted on parties, barbecues and vacations, often without masks, radically worsening the conditions on the ground in Alabama.
Another 47,742 cases of the novel strain of the coronavirus, SARS-CoV-2, were confirmed by the state department of health in July alone — more than doubled the number of cases diagnosed in the month of June, when 19,584 coronavirus cases were diagnosed in Alabama.
Nearly 56 percent of Alabama's known cases were diagnosed just in July. Hundreds of them have died. 35,501 Alabamians, mostly from the previous months, have recovered from their ordeal, but most of Alabama's cases are still considered active infections.
As of Aug. 1, Alabama has the seventh-highest per capita infection rate in the country — with 1,822 cases per 100,000 people, according to the New York Times. When limited to cases in the last seven days, Alabama has the sixth-highest rate in the country — at 239 cases per 100,000 people in the last seven days.
The state is entering August and pending schools reopening with 48,346 actively infected people living in the state — not counting the thousands or even tens of thousands who are infected and have not yet been diagnosed.
The state also set a new record for COVID-19 hospitalizations on Thursday at 1,642. Intensive care beds continue to be in high demand as hundreds fill hospitals.
While testing has increased, the percentage of tests that return positive rose dramatically through the month of July. On July 1, roughly 12.37 percent of tests were positive, based on 7-day averages of daily case and test increases. By July 31, that number rose to nearly 22 percent. Experts say that percentage — known as the positivity rate or percent positive — should be below 5 percent or many cases are going undetected and not enough tests are available.
On July 31, the Department of Public Health said "overwhelmed" labs and limited testing supplies are delaying testing results with most people taking at least a week to get their results back. Experts say test results that take that long are nearly worthless.
There are growing fears in business and government circles that the surging coronavirus cases could jeopardize what originally appeared to be an economic recovery. Already the Southeastern Conference, which includes the University of Alabama and Auburn University, has announced that it is moving the start of their college football season back three weeks from Sept. 5 to Sept. 26 to allow more time to assess the situation and plan for how they will play in the midst of the pandemic.
Alabama Gov. Kay Ivey and State Health Officer Dr. Scott Harris have extended the public health emergency to the end of August. The order to wear a mask or cloth face covering has similarly been extended to August 31.
Congress is debating passing another coronavirus relief package but Capitol Hill is bitterly divided on how large this latest package should be. Meanwhile, there were another 1.5 million new unemployment claims filed last week.
Gov. Kay Ivey awards $100 million to state nursing homes, hospitals in fight against coronavirus
Gov. Kay Ivey on Friday announced the award of $100 million in coronavirus relief funds for grants to state nursing homes and hospitals to aid in the fight against COVID-19. 
"While there are many aspects of COVID-19 that we still don't know, one thing that isn't in dispute is our seniors and those with preexisting health conditions fair the worst when contracting the virus," Ivey said in a statement. "Protecting our most vulnerable citizens remains a priority for my administration, and it is incumbent to ensure that our nursing homes and hospitals have every tool possible to mitigate the spread of COVID-19 as well as keep their staff and health care professionals safe as they offer exceptional care to those who are ill."
One of the two grant programs will provide up to $50 million to be used by Alabama nursing homes for personal protective equipment, cleaning, personnel costs and "other costs incurred related to the pandemic," according to a press release from Ivey's office. 
The Alabama Nursing Home Association Education Foundation will administer the funds, according to Ivey's office. The non-profit previously received $18.27 million in federal coronavirus relief aid to pay for testing and proactive surveillance of COVID-19 for health care workers and nursing home residents. 
"On behalf of Alabama's nursing homes, I thank Governor Ivey for her continued commitment to assisting the residents and staff in our facilities," said Brandon Farmer, president of the Alabama Nursing Home Association, in a statement. "Our nursing homes continue to provide high quality, compassionate care despite the challenges posed by COVID-19. These funds will help cover the unexpected and ongoing costs we incur during this pandemic and allow us to focus on caring for those most vulnerable to this virus."
The Alabama Hospital Association will administer up to $50 million through the other grant program to state hospitals, according to the release. 
"Despite unprecedented challenges and financial strains as a result of the pandemic, Alabama's hospitals have continued to rise to the occasion in meeting the health care needs of our citizens," said Dr. Don Williamson, president of the Alabama Hospital Association, in a statement. "Our hospitals thank Governor Ivey and her administration for the continued support and financial assistance. This will go a long way to ensure hospitals are able to care for all patients who need hospital services and protect their employees while doing so."  
The two grant programs were funded from the approximately $1.9 billion the state received through the CARES Act. Up to $250 million of that money has been earmarked for the delivery of health care in the state's battle with coronavirus.