HB 30, Putting Alabama's prisoners to work
By Bill Britt
Alabama Political Reporter
Alabama HB 30 is a bill that would allow the Department of Corrections (DOC) to contract with private industry to bring jobs into Alabama prison facilities, enabling inmates to earn a wage as well as pay for some of the cost of their incarceration.
The bill is sponsored by Dr. Jim McClendon (R) 50th District (St. Clair and Shelby).
"The main purpose of House Bill 30 is to reduce recidivism rate. In other states that have implemented this type of program, we already have the data that shows the prisoners that use this opportunity are definitely less likely to return to prison," said McClendon.
The bill's summary states, "Under existing law, the employment of prisoners within the Department of Corrections facilities by private industry is not authorized.
This bill would specifically authorize the Department of Corrections to contract or enter into agreements with private industry to establish work-oriented rehabilitation programs within facilities located on property owned or operated by the Department of Corrections or any prison facility housing inmates sentenced to the department."
McClendon said, "One of the things it does is it gets prisoners on a work routine. They get used to going to work everyday. Another thing that happens is that gives the prisoners experience that they can use when they are seeking work once they get out."
Some have argued against the bill in the past insinuating that is was some type of forced labor, that it would take the state back to the days of the chain gangs.
"An important keystone part of this bill is that participation in the program is totally voluntary. Those prisoners that wish to participate, if they qualify, will be allowed to do so. And those prisoners that do not wish to participate will not have to do so at all," said McClendon.
In fact, prison industry worker are under strict rules and oversight by the U. S. Bureau of Justice Assistance (BJA).
The program envisioned under HB 30 would work under the guidelines of Prison Industry Enhancement Certification Program governed by the BJA.
According to the BJA, "Under the Prison Industry Enhancement Certification Program (PIECP), the Bureau of Justice Assistance (BJA) certifies that local or state prison industry programs meet all the necessary requirements to be exempt from federal restrictions on prisoner-made goods in interstate commerce. The program places inmates in realistic work environments, pays them prevailing wages, and gives them a chance to develop marketable skills that will increase their potential for rehabilitation and meaningful employment on release."
Today, 37 states operate a work program like the one being sponsored my McClendon's bill.
North Carolina has a program called Correction Enterprises under this program, according to North Carolina policy, "No money is appropriated by the General Assembly (of North Carolina) for the operation of Correction Enterprises. This organization aids in the rehabilitation of inmates by teaching them job skills that are easily transferable to the private sector upon release." The North Carolina model consists of 30 separate revenue producing operations located throughout the state and employs approximately 380 staff and 2100 inmate workers.
According to National Institute of Corrections (NIC), a part of the U.S. Department of Justice. The Alabama DOC had a population of 32,141 inmates as of August 2011. The agency operates 29 facilities with a staff of approximately 4,100. The Alabama DOC budget for FY2010 was $433.7 million, with an average daily cost of $42.30 per inmate.
McClendon said, "Another thing that happens is that it gives the prisoners experience that they can use when they are seeking work once they get out." McClendon continued to point out, "There are a number of benefits to the program: One the salaries that the prisoners are paid, part of that money goes back to the victims to take care of the restitution. Part of that money can go to the families of the prisoners. There are prisoners who may have children in school that need help. They will receive part of it. Another advantage is that part of that money will go back to the prison which will offset the cost of incarceration. Then there is a part of that money that will be retained on behalf of the prisoner so that once he is released he will have some money in his pocket."
In the past, unions and others have voiced concerns about wages and taking business away from local companies.
Under the federal rules, prison worker must be paid the prevailing wage for the type of work they would be doing. All industry jobs must not be in direct competitions with local companies. For example, if there is a company that makes football and they make all of the leather pieces but send the stitching to Mexico, then the DOC could contract with that company to have inmates stitch the footballs.
Based on other states and the federal mandates, no prison worker would be taking a job away from another Alabama employee or employer.
Alabama's COVID-19 cases continue to rise
Alabama's ongoing increase in new cases and COVID-19 hospitalizations is especially worrisome for public health experts as flu season arrives and several holidays are just around the corner.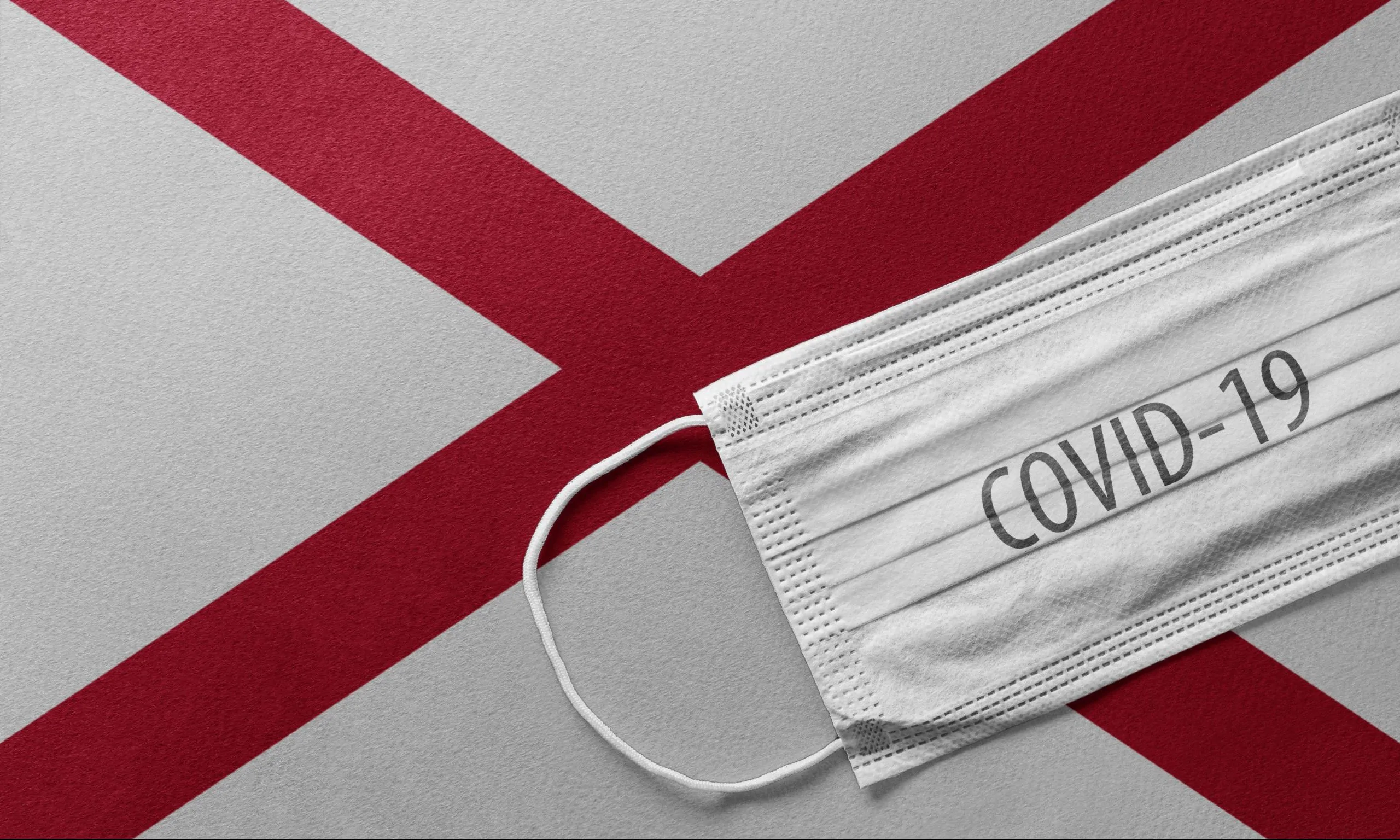 The number of new confirmed COVID-19 cases in Alabama continues to rise, with 1,789 new cases reported Saturday, despite fewer tests being conducted, and cases are up 55 percent from two weeks ago, based on a 14-day average of daily case increases.
Alabama's ongoing increase in new cases and COVID-19 hospitalizations is especially worrisome for public health experts as flu season arrives and several holidays are just around the corner.
Coronavirus cases in the U.S. surpassed 9 million on Thursday, and numerous states were seeing surges in cases and hospitalizations. Nearly 1,000 Americans died from COVID-19 on Wednesday, and the country has reported several days of record-high new cases.
"There's going to be a whole lot of pain in this country with regard to additional cases, hospitalizations and deaths," said Dr. Anthony Fauci, White House coronavirus task force adviser and director of the National Institute of Allergy and Infectious Diseases, in a CNBC interview Wednesday. "We are on a very difficult trajectory. We are going in the wrong direction."
There were 960 hospitalized COVID-19 patients in Alabama on Friday, and the seven-day average of daily hospitalizations hit 976 on Friday, the highest it's been since Sept. 2 and 29 percent higher than a month ago.
More than 1,000 hospitalizations were reported in Alabama on Tuesday for the first time since August. Huntsville Hospital was caring for 163 coronavirus patients Friday, the largest number since Aug. 19. UAB on Friday had 58 COVID-19 patients and has been hovering between 60 and 70 patients for the last several weeks.
While the number of new cases is rising, the number of tests being performed has been declining. Over the last two weeks, Alabama reported, on average, 6,961 cases per day, 9 percent fewer cases than a month ago.
The rising cases and declining tests are also reflected in the percentage of tests that are positive, which on Saturday was well above public health experts' target of 5 percent or below. 
The state's positivity rate on Saturday was 21 percent, according to APR's tracking of new cases and reported tests over the past two weeks. Many other COVID-19 tracking projects calculate the state's percent positivity by dividing the 7- and 14-day averages of daily case increases by the 7- and 14-day averages of daily test increases.
The Alabama Department of Public Health calculates the positivity rate differently, instead dividing the number of daily cases by the number of individuals who have been tested, rather than the total number of tests done, as some people may have more than one test performed.
There are no federal standards on how states are to report COVID-19 testing data, and a myriad of state health departments calculate positivity rates differently. 
Even so, ADPH's own calculations show Alabama's percent positivity is nearly double where public health experts say it needs to be, or else cases are going undetected. According to ADPH's calculations, the percent positivity on Oct. 24 was 9.6 percent, up 33 percent from the 7.2 percent positivity on Sept. 26. 
As of Saturday, there have been 2,967 confirmed and probable COVID-19 deaths reported in Alabama, with 427 reported this month, 19 percent more deaths than were reported in September.
On Saturday, ADPH reported 35 confirmed and probable deaths.