Federal judge concerned over prison staffing, undertrained fill-ins
A federal judge last week pressed attorneys representing the Alabama Department of Corrections about staffing problems that the plaintiff's attorneys argued may run afoul of a court order to increase correctional officers in the state's overcrowded, understaffed prisons. 
U.S. District Judge Myron Thompson in the Dec. 6 hearing, first reported by Alabama Daily News,  asked ADOC attorneys questions about how many of the newly hired correctional officers were fully trained officers and how many were lesser trained and working in roles that do not put some into direct contact with inmates.
Thompson had previously ordered ADOC to hire an additional 2,000 correctional officers. The judge in June 2017 declared the mental health care system in Alabama prisons to be "horrendously inadequate" and had resulted in "skyrocketing" inmate suicide rates. 
The Southern Poverty Law Center filed a lawsuit against ADOC in 2014 over the treatment of prisoners with medical and mental health needs. 
"Now, your statistics show an increase in correctional officer staffing.  How are you doing in increasing just correctional officers? Are you increasing correctional officers as well as getting these what you call BCOs?" Thompson asked lawyers for ADOC at Friday's hearing, according to a transcript of the hearing obtained by APR on Wednesday. 
Thompson was referring to basic correction officers (BCO's) which is a newly created position which puts recruits through six weeks of training instead of 12.  BCO's can assist with inmates, but cannot transport inmates alone or conduct any role that requires them to have firearms, according to the hearing's transcript. 
Matthew Reeves, one of the attorneys representing ADOC in the lawsuit, replied that the number of full correctional officers "are not substantially increasing" but that the department hopes the additional basic correction officers and cubical correction officers hired will "begin to fill in those roles." ADOC has hired about 200 BCO's within the last quarter, Reeves told the court. 
Cubical correctional officers (CCO's) are being hired to replace positions once filled by fully trained officers, and receive 80 hours of training instead of the full 12 weeks, and aren't allowed any contact with inmates. CCO's are paid about $5,000 less annually than fully trained officers.
"The reason I'm asking you that is that your retention percentages actually went down from, I believe, 92 or 93 to 85.  Which to me would probably reflect a falling number of correctional officers rather than BCOs, since the BCOs are new. So I'm wondering whether your actual correctional officers are decreasing while you're getting these BCOs?" Thompson asked the attorneys. 
"I think if you look in the short term, perhaps that is true," Reeves said, but added that those are short-term numbers and that there are "cycles, and we think we're in that process." 
"I guess an overall concern is that, you know, you get what you pay for," Thompson said. "And if you're paying these people less and they have less training, then the quality of what the system is providing is not going to meet what's needed for, say, a correctional officer or what a correctional officer could provide." 
Attorneys for the SPLC also expressed concern over the inclusion of BCO's and CCO's in the latest ADOC staffing report's figures for correctional officers, which the attorneys argued may not meet the court's goal of hiring 2,000 full correctional officers by 2020. 
"Plaintiffs have concern with counting those people, who are not certified officers and are not allowed to interact directly with people who are incarcerated, towards the correctional staffing numbers," C.J. Sandley, staff attorney for the SPLC told the court. 
An ADOC spokeswomen responded to APR's questions Wednesday that asked or a breakdown of the number of all three categories of correctional officer, but APR hadn't received those answers as of Wednesday evening. 
State prisons in June were at only 37 percent of required staffing levels, set by court order in Oct. 2018, according to ADOC staffing numbers provided to APR on Wednesday by the SPLC. 
Correctional officer staffing at the Ventress Correctional Facility in Clayton was at just 29 percent of the court-ordered required 222 officers in June, according to ADOC's figures. Ventress inmate Michael Smith died on Dec. 5 after a "use of force" incident at the prison that resulted in two officers being placed on leave. 
At the William E. Donaldson Correctional Facility in Bessemer, where inmate Steven Davis, 35, of Graysville was beaten in a "use of force" incident with officers that resulted in Davis's death on Oct. 5, correctional officer staffing was at just 30 percent of the required 365 officers. 
The understaffing problem is even worse in many of the state's most overcrowded prisons. The Bibb correctional facility employed just 84 of the 311 required officers in June, while the inmate population was at 196 percent of capacity, according to ADOC's figures. 
Additionally,  SPLC attorneys told the court about concerns that between June and September 39 prison supervisors left their positions. In September the prisons employed just 320 of the required 500 correctional supervisors,  according to the SPLC's attorney in the transcript. 
"Supervisors are very important for ensuring that, for example, the remedies in this case are being implemented," C.J. Sandley told the judge. "The Court's suicide prevention — immediate suicide prevention remedies order, for example, relies on supervisors to make sure that correctional officer rounds are happening in segregation.  So that's just one example of why they're important." 
The U.S. Department of Justice in April released a detailed report informing Alabama officials that the state may be in vilation of prisoners' Constitutional rights to protection from physical violence and sexual assault while incarcerated by housing them in understaffed, unsafe facilities.
Suspected drug traffickers jailed in St. Clair County
Matt Mullinax, Christopher Baird, Sean Michael Brantley and Nathan Parke Bateman were all arrested following a lengthy undercover investigation.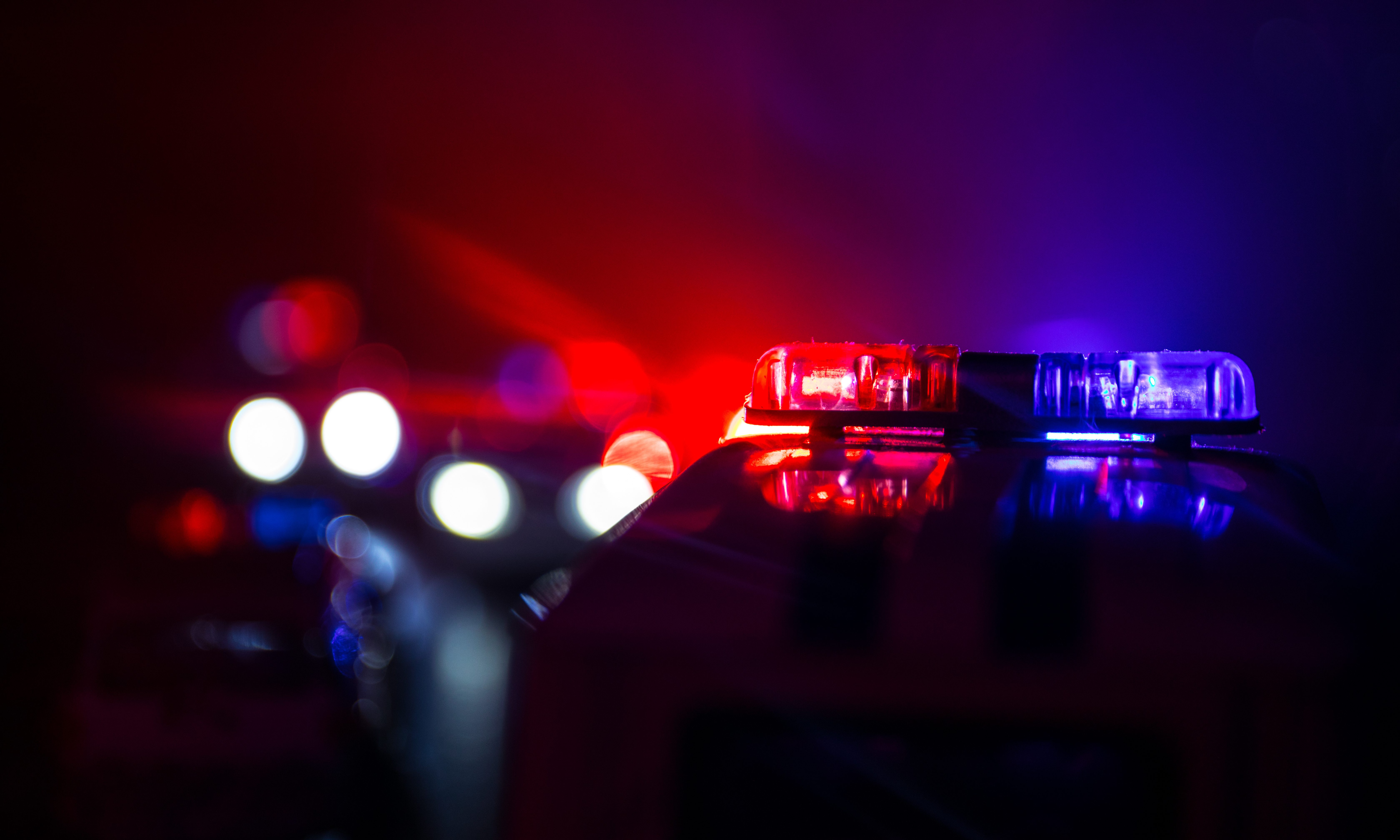 Four individuals were arrested Tuesday on allegations that they were involved in a methamphetamine trafficking ring in St. Clair County.
Matt Mullinax, Christopher Baird, Sean Michael Brantley and Nathan Parke Bateman were all arrested following a lengthy undercover investigation. All four are being held in the Ashville Courthouse without bond.
The St. Clair County Sheriff's Office Narcotics Division, St. Clair County District Attorney's Office, along with the FBI, FBI Safe Streets Task Force, Pell City Police Department, Oxford Police Department, Cherokee County Sheriff's Office and the Alabama Department of Corrections K9 Unit conducted an extensive undercover investigation that has resulted in the arrest of these individuals for their alleged involved in a methamphetamine trafficking criminal enterprise.
Matt Mullinax is a 37-year-old white male from Pell City. Mullinax has been charged with three counts of trafficking methamphetamine, three counts of unlawful Distribution of a controlled substance, one counts of unlawful possession of marijuana in the second degree and one count of unlawful possession of drug paraphernalia.
Christopher Baird is a 35-year-old white male from Pell City. Baird has been charged with two counts of trafficking methamphetamine, and one count of unlawful possession of a controlled substance.
Sean Michael Brantley is a 40-year-old white male from Lincoln. Brantley has been charged with two counts of trafficking methamphetamine, and one count of unlawful possession of a controlled substance.
Nathan Parke Bateman is a 37-year-old male of other race. Bateman has been charged with two counts of trafficking methamphetamine.
The four individuals have been charged with crimes. At this point these are allegations. Baird, Brantley, Mullinax and Brantley, like all accused, will have an opportunity to mount a vigorous defense before a jury of their peers.
According to the Center for Disease Control and Prevention, in 2018, 67,367 drug overdose deaths occurred in the United States. The age-adjusted rate of overdose deaths decreased by 4.6 percent from 2017 (21.7 per 100,000) to 2018 (20.7 per 100,000).
Methamphetamines and other psychostimulants were responsible for 12,678 drug overdose deaths in 2018.
According to the website drugabuse.gov, Methamphetamine is a powerful, highly addictive stimulant that affects the central nervous system. Methamphetamine is commonly also known as meth, blue, ice and crystal, among many other terms.
It takes the form of a white, odorless, bitter-tasting crystalline powder that easily dissolves in water or alcohol.
In addition to being highly addictive, long term use of methamphetamine can lead to symptoms that can include significant anxiety, confusion, insomnia, mood disturbances and violent behavior. Users also may display a number of psychotic features, including paranoia, visual and auditory hallucinations, and delusions (for example, the sensation of insects creeping under the skin).
Psychotic symptoms can sometimes last for months or years after a person has quit using methamphetamine, and stress has been shown to precipitate spontaneous recurrence of methamphetamine psychosis in people who use methamphetamine and have previously experienced psychosis.
These and other problems reflect significant changes in the brain caused by misuse of methamphetamine. Neuroimaging studies have demonstrated alterations in the activity of the dopamine system that are associated with reduced motor speed and impaired verbal learning.
Studies in chronic methamphetamine users have also revealed severe structural and functional changes in areas of the brain associated with emotion and memory, which may account for many of the emotional and cognitive problems observed in these individuals.
Methamphetamine use also leads to severe weight loss and dental problems. Methamphetamine use by pregnant women has been shown to cause cognitive and behavioral issues in their children that are long-lasting.
Billy J. Murray is the sheriff of St. Clair County.